Add LED DRL Eagle Eyes to Achieve a Truly Custom Look
While custom work can take a lot of time and effort to execute well, the added LED lights and the boosted aura that your car gives off is often worth it. Most LED daytime running lights are restrictive in that they are exclusively made for their intended car models. Universal fit DRLs also exist but they are constrained by a set shape. So what are your options if you want the complete custom look and don't mind the retrofitting work? Use the high power flexible LED daytime running lights/puddle lamps!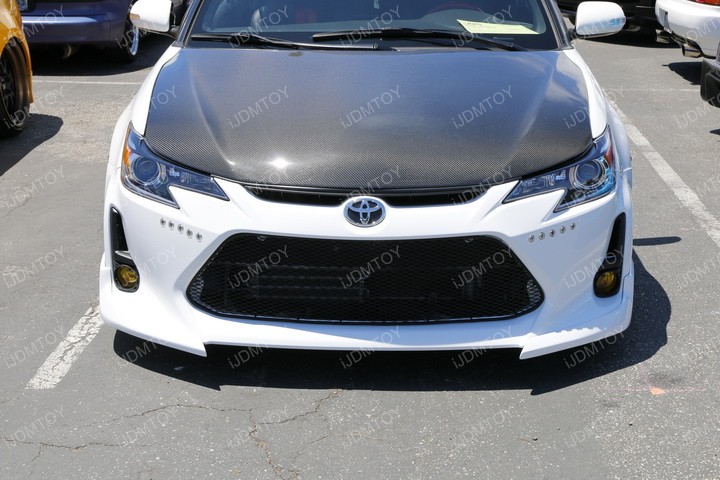 The xenon white 30W LED DRL puddle lights are very versatile and can be applied to any area of your car. Some people enjoy these LED dot lights under their side doors to function as an underglow or a courtesy light for the VIP feel but like the owner of this Scion tC, most drill into their bumpers or fog light bezels to add a personalized array of LED daytime running lights.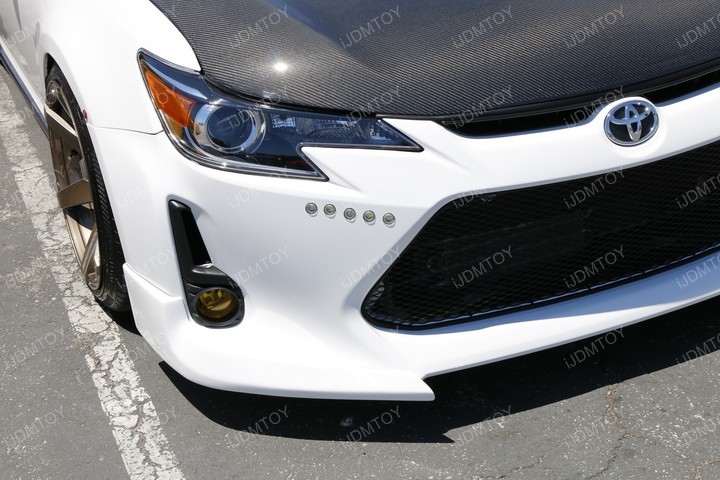 The complete kit includes 10 pieces of 3W Osram LED eagle eyes, a drill bit, and wiring to power each DRL dot light. To achieve a similar look to this Scion tC, drill holes onto your selected area using the included drill bit sized exactly as the LED DRL puddle lamps so you get a flush fit. Insert the LED bulb and fasten the lock nut behind so that it doesn't move. Of course, you can always look to professional help if you want the job done right. For full details, you can follow our guide on how to install LEDayflex style LED DRLs.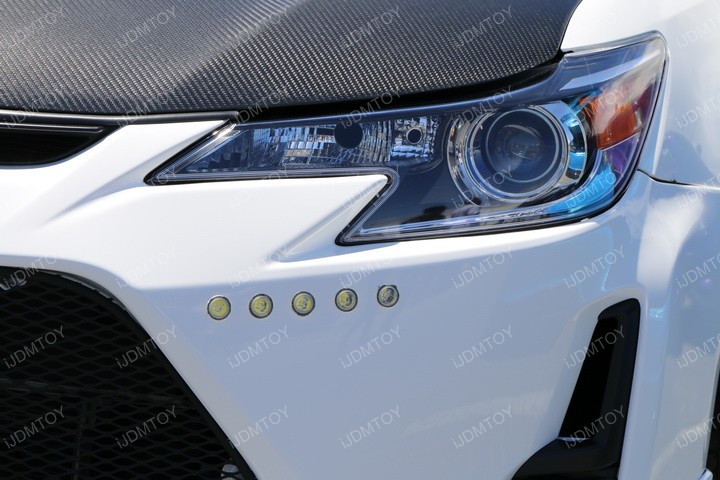 Because these LED eagle eye puddle lights are so very flexible, you can arrange them any way you want; you don't have to stick to a single row set up. You can have the LED DRL puddle lamps contour to any curve of your car or formed in any shape you want. Other mounting options include drilling into your fog light bezels which is easier and cheaper to replace should you change your mind about its placement. You can find this and LED strip lights at store.ijdmtoy.com today!