Dodge RAM 30" LED light bar Install Clarification + Tips
Our 30" LED light bars are generally very popular among truck drivers. This is because they provide the extra lighting that drivers need to traverse dark, rural areas. Both the 150W single-row and 180W double-row variations of the 2003 and up Dodge Ram 2500 and 3500 30" CREE high power LED light bars with hidden lower bumper mounting bracket provide such high output lighting. We've received some reports from our customers that these LED light bars won't fit between the mounting brackets, citing that it's either too long or too big. We here at iJDMTOY want to clear things up and prove that yes, our LED light bar will fit your Dodge Ram.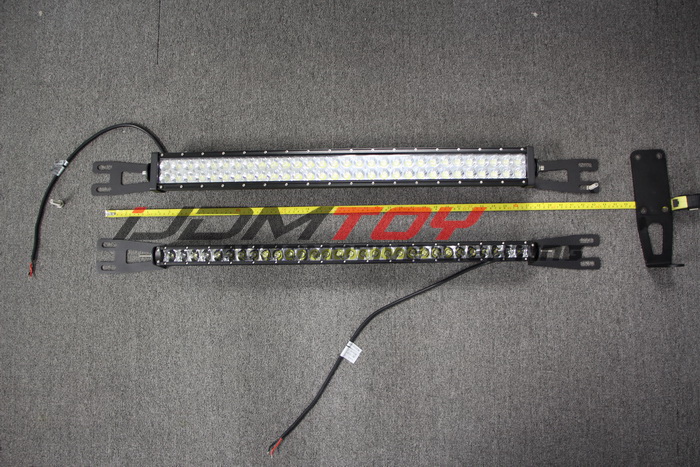 When you do your tape measurements, you'll find that the total width between the furthest bolts on the tow hooks equal 42"; 5" are between the tow hook bolts on each side and 32" are between the inner tow hook bolts. Refer to the crude diagram and pictures below. When applying the LED light bar mounting brackets,you can see that the mounting locations are measured to be exactly 42". The bracket gaps range from 40.5" to 43.75", which covers the required 42". The LED light bar will fit seamlessly between the metal mounting brackets.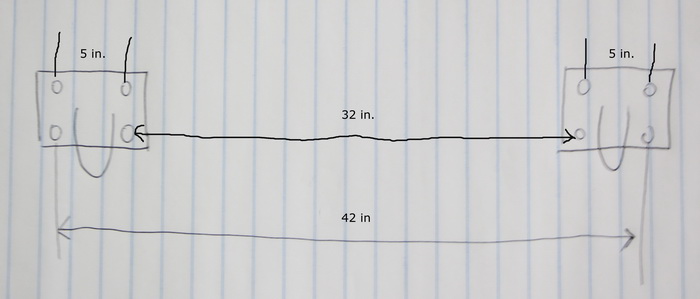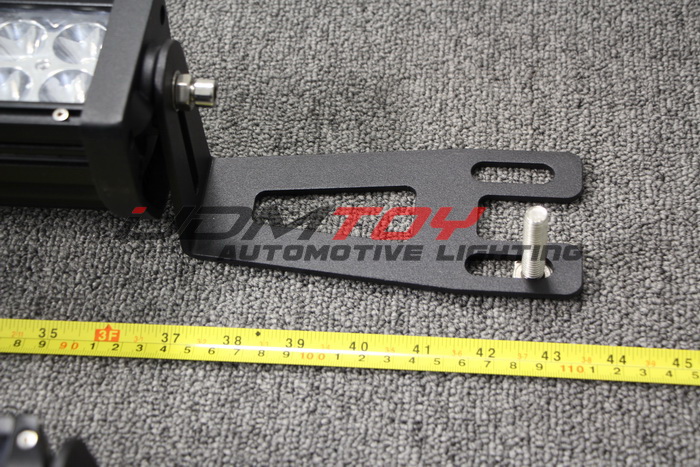 A few notes about each LED light bar:
The 180W double-row LED light bar will be a tight fit when installing it. This tight fitting was intentionally designed because it ensures that the LED light bar will not move around or come loose when the Dodge Ram drives off-road, or otherwise on rough terrain. You will also have to remove your bumper to have your LED light bar sit behind the lower bumper opening.
When working with the 150W single-row LED light bar, we recommend fastening the metal mounting brackets first before fully mounting the LED light bar onto your Dodge Ram. This is because the single-row LED light bar has screws pre-bolted on its sides. Since this is a single-row LED light bar, you are not required to remove your bumper for installation.
Whichever LED light bar you choose, you will have to remove the factory tow hooks in order to mount the metal brackets.
If you are looking for LED light bars for other off-roading pickup trucks, we suggest shopping at our truck off-roading LED lights page at our website.