Easily Boost your Ford "Powerstroke" with LED Light Bars
Spend some time behind the wheel of a Ford F-250 and you'll know how empowering it is to be in pretty much the biggest vehicle on the road. You are lifted a few feet from the ground with the entire world before you. As you are truckin' down the road with the strong and ferocious V-8 engine, you find yourself away from the city and suburbs and you've ended up in a rural area. You can probably see just fine at night as is, but you still want to see everything in front of you. This is where the lower grill mounted high powered LED light bar comes in.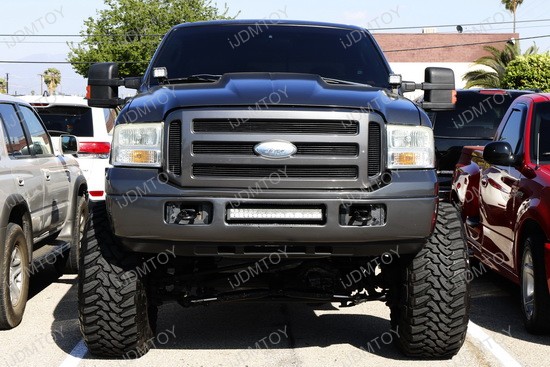 The Ford F-250 is already a burly and rugged vehicle that raises your animal spirit as you put the pedal to the metal. The LED light bar is the perfect addition to the robust experience of driving an F-250 Superduty truck because it adds practicality, a very useful tool to have that bolsters its utility aspect. Powered by 40 LED diodes, the 120W LED light bar provides a high intensity output that can cut through the dusk setting of rural areas such as construction sites, mountains, and the countryside.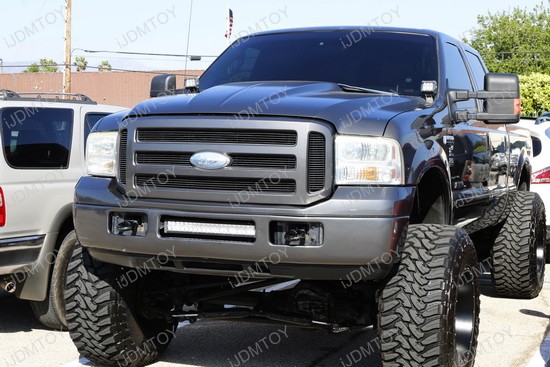 At iJDMTOY, we always strive to make installing our LED products a seemless and straightforward experience. The LED light bar system for the 1999-2007 Ford F-250 is no exception. Each package includes the high powered LED light bar itself as well as a pair of specially designed metal mounting support brackets.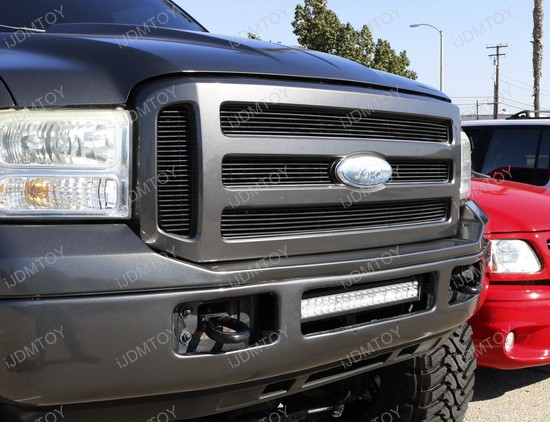 These mounting brackets allow for direct bolt-on mounting action and is crafted to fit the LED light bar in the rectangular lower bumper gap below the grille. Installation does not involve any drilling, cutting, or otherwise modifying your Ford F-250 truck's lower bumper.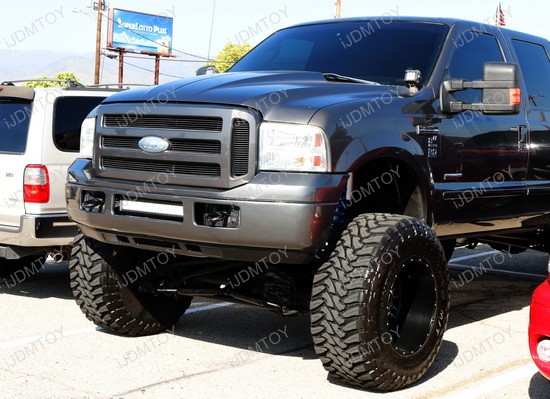 This standard is maintained in many of our other off road truck LED lighting, which you can find by browsing store.ijdmtoy.com