How Do iJDMTOY LED Foglights Look on a Lexus?
Last month, I wrote a blurb touting my admiration for the Lexus IS series as well as its upgradability when it comes to LED lighting. Coming from a Toyota background (my parents have been driving Toyotas for many years and has passed down their RAV4 to me), my adoration for the Lexus IS 250 comes from brand loyalty, the luxury vehicle's sleek design, and the thought that I can see myself driving a Lexus well into my adulthood. And though I don't really see myself adding aftermarket parts to it if I do come to own an IS 250, I can't ignore its upgradability when it comes to JDM style LED fog lights. I discovered some pictures of the JDM style LED fog lights on a Lexus IS 350 that was featured in AutoCon 2016.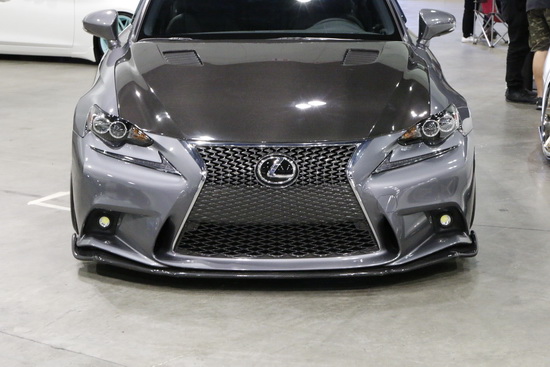 Installing our Lexus IS JDM style LED fog lights is a simple matter of removing the stock bezel, replacing it with the LED foglamps, and connecting the wires to your Lexus's stock daytime running light harness. If you are looking to install our LED fog lights on your Lexus IS, you can follow our guide on how to install the JDM style LED fog lamps. Upgrading a Lexus IS with a pair of LED fog lamps only adds to the classy aesthetic it presents itself in. The plastic bezel the LED light is housed in has a smooth finish and sits in the fog light area so it does not protrude or look out of place. Instead it offers powerful LED lighting that is cast using projector lens for maximum visibility and optimal style, much like our other LED running lights. The Lexus featured at AutoCon last year showcases the power and elegance of our LED log lamps in xenon white. You can also get the Lexus IS LED fog lights in 2500K yellow for the JDM look.