How To Upgrade Hyundai Sonata Trims With LED DRLs
The Hyundai Sonata is Korea's dip into the mid-size sedan market segment, competing with the likes of top contenders such as the Toyota Camry, Honda Accord, and the Nissan Altima. Holding its own with a very spacious interior and an infotainment system that is Apple Carplay and Android Auto ready, the Sonata is able to keep its head above water and stay relevant. Many base models however are lacking a vital touch that, if going through a dealership, essentially requires an additional $1000+ to upgrade to. That vital touch is a set of LED daytime running lights.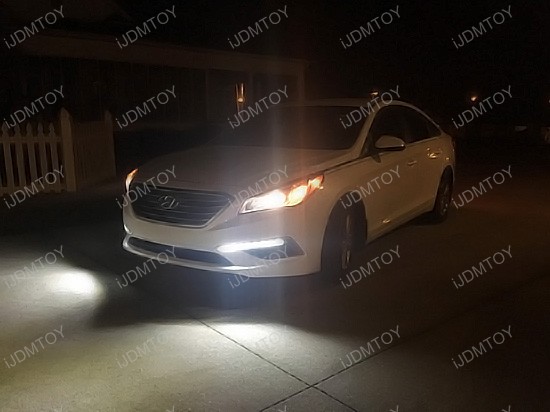 Emily Craig visited our website at store.ijdmtoy.com to shop for the LED upgrade she needed for her 2016 Hyundai Sonata. She opted for the SE trim which did not include a set of LED daytime running lights. Emily was able to find what she was looking for and ordered online. After a few days, she received her parcel and was ready to go. Her installation process was clearcut and had no confusion. She removed her OEM factory fog bezels to directly replace it with our LED daytime running lights. She tapped the wires with the help of the convenient labels tagged on each wire, which saved her more time to enjoy the output of the xenon white LED light and the upgraded trim look. "These daytime running lights are beautiful!! They look just like the factory running lights, maybe even a little better honestly! Love them!! Thank you guys so much!!"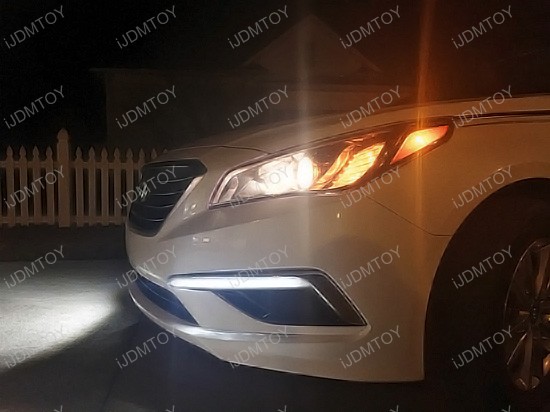 We're glad you like them Emily! There's not much to dislike as you can see. The OEM style LED daytime running lights fit seamlessly along the contours of the lower bumper, and matches the style of the current generation Hyundai Sonata. With this DRL upgrade, her SE trim became facelifted into the Sport trim without the premuim price. If you are looking to brighten up and change the look of your car, visit our website to find OEM fit daytime running lights and more today!