How to Use Lip Splitters for an Aggressive, Sporty Look
A good handful of JDM enthusiasts will pay heed to the minor details because collectively, that is what completes the sleek or bold look they are looking for. Our LED car lights definitely fall into this category; color presentation is important so it makes sense to pay attention to a car's vital function. Whether it be head lights, tail lights, or interior lights, LEDs truly make a car shine. While we are a leading expert in car LED lights, we also sell other accessories to help elevate your car. One such adornment that gives cars a subtle but striking touch is the front bumper lip splitter!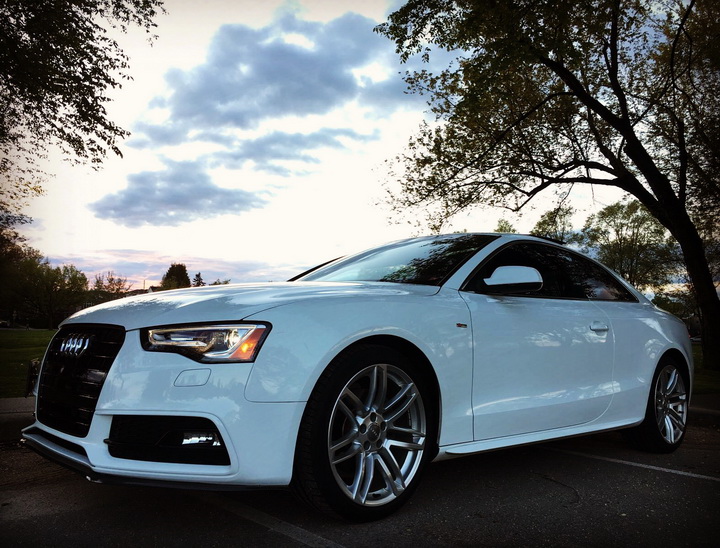 Freedy decided that while the luxurious aura of his 2015 Audi A5 S Line carries itself well, it needed a sportier touch. The cunning placement of the universally fit bumper chin spoiler made his Audi's front end look dashing and slightly lowered. Because it doesn't stick very far out, the front bumper lip is hardly a gaudy piece to have on your car, especially with a matte finish that pairs well with your car's glossy texture. The universally fit bumper lip trim not only improved the look and aura of Freedy's Audi A5, but also has utility use. Driving takes your car through any terrain so you never know what could get kicked up and hit your car. Applying our matte black front bumper spoiler protects the underside and the front edge of his lower bumper so only the lip splitter takes the brunt of the road's harshness. Freedy completed his Audi's aggressive and sporty conversion using our universally fit carbon fiber pattern trunk lip spoiler and tow hook license plate bracket. Along with his plastidip logo emblems, the trunk lip spoiler contrasts with his Audi's pearl white paint job exquisitely and made for a clean tail end appearance. Freedy's tow hook adapter license tag mount helped him offset his license plate to add a dynamic feel.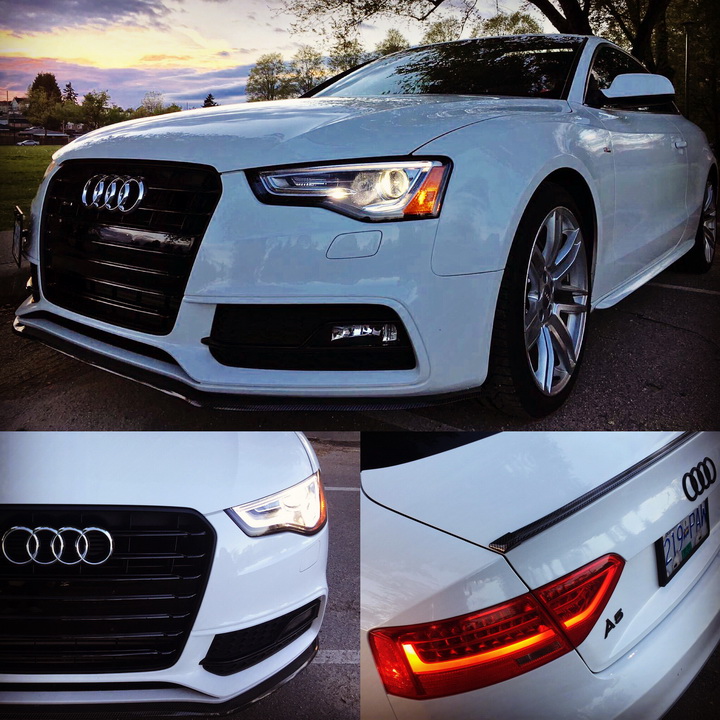 Thank you to Freedy for letting us help give his Audi A5 a sportier look. "Easy installation for new user! Affordable and easy mod for more aggressive look =)" We're glad your installation went smoothly! If you are looking to create a similar look for your car, check out our wide selection of car accessories today.