iJDMTOY at Subiefest 2017! Part 3
Subiefest was a great showcase of the many Subaru car models in the local area as well as some out of state. Coming in early to prep our booth, I saw the line stretch all the way around Baldwin Ave. leading to the Santa Anita Racetrack entrance. While only catching a glimpse of the plethora of Subarus, I could already tell that there were gonna be MANY WRX models on display. I was not wrong.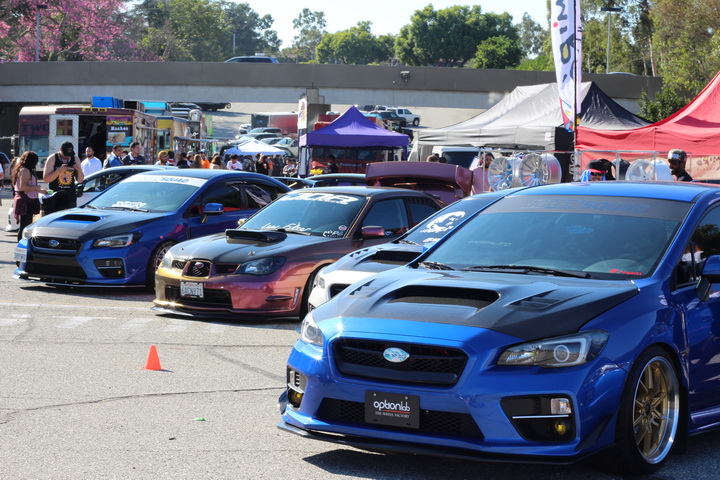 Stepping out of our booth, I stopped by our next door neighbor Aeroflow Dynamics, who applied aerodynamic materials all around their Subaru WRX. Almost anything you can think of they've applied including lower bumper lips, canard fins, wheel well wideners etc. All of their products were black so they complemented the white paint job well.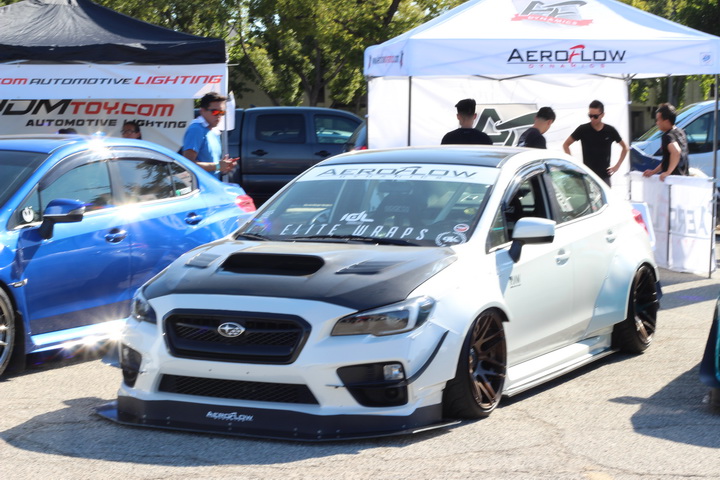 One bee-themed Subaru caught my eye as I was walking further away from our booth. Complete with the honeycomb pattern, this 2004 Subaru Impreza WRX STi had the distinction of being the only yellow Subaru (that I recall) on the entire lot. The Blobeye STi was especially eye-catching because the yellow paint job stood out against the carbon fiber patterned hood as well as the black aerodynamics.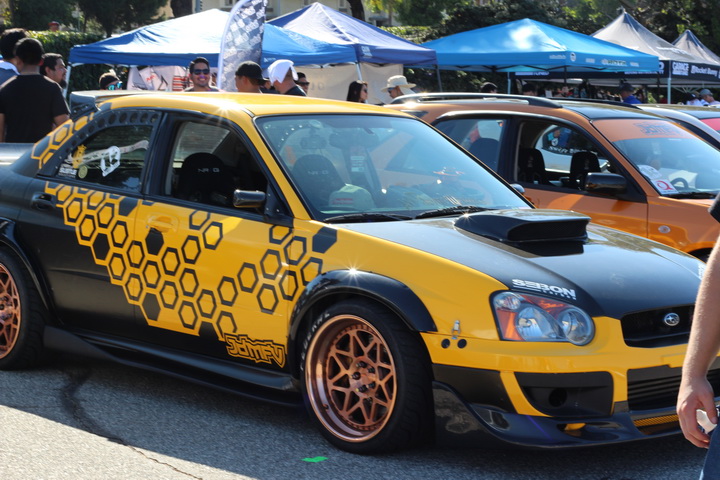 I turned a corner to see a unique flower printed 2015 WRX. This Subaru caught me off guard cause I didn't catch the flower patterns until the sun hit it at an angle. The flowers popped and I was drawn to it. While there wasn't anything too special going on, aside from the baby blue accent marks on the front, @lisa_wrx's Subaru has a nice subtle touch that tells people there's more to it than meets the eye.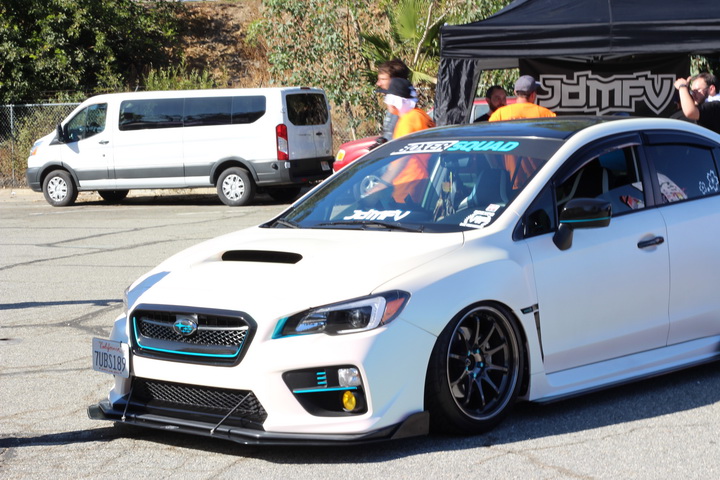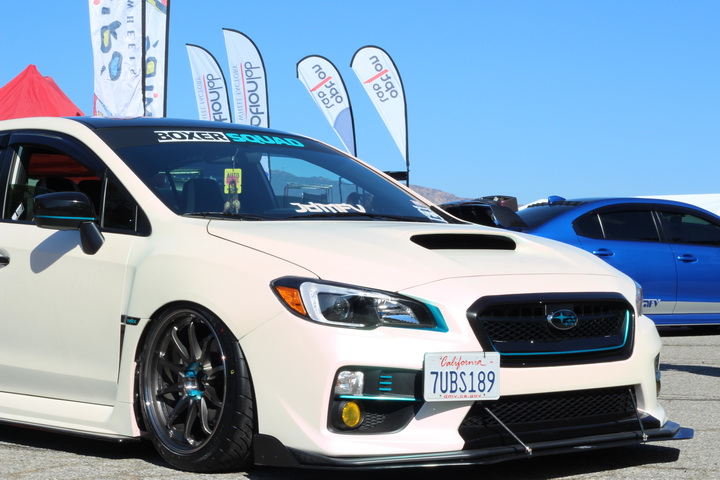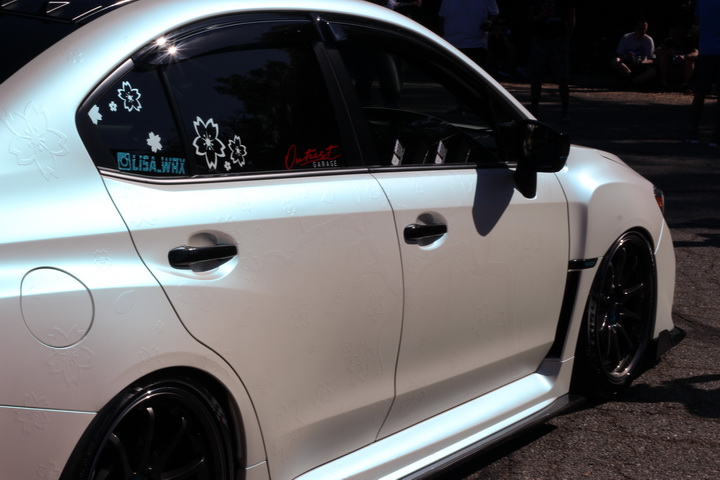 I discovered a stickerbombed bumper. Being a fan of applying stickers to my car, I was instantly drawn to it and discovered a wide variety of Subaru that I missed out on.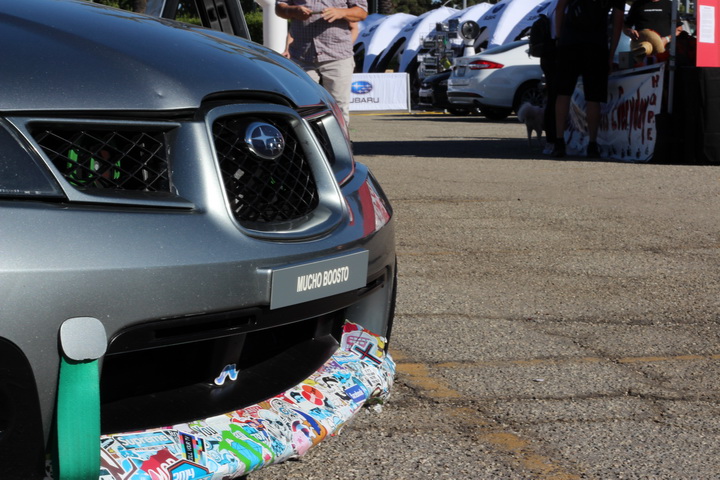 Behind the Hawkeye were a couple of apocalyptic themed Subaru. One Subaru Crosstrek was bloodied with body parts stuck in its lower bumper which lent itself well to the zombie apocalypse theme. Next to it was a darkened yellow Subaru WRX (of course) that had a giant skull keeping the hood open. Halloween was definitely coming up.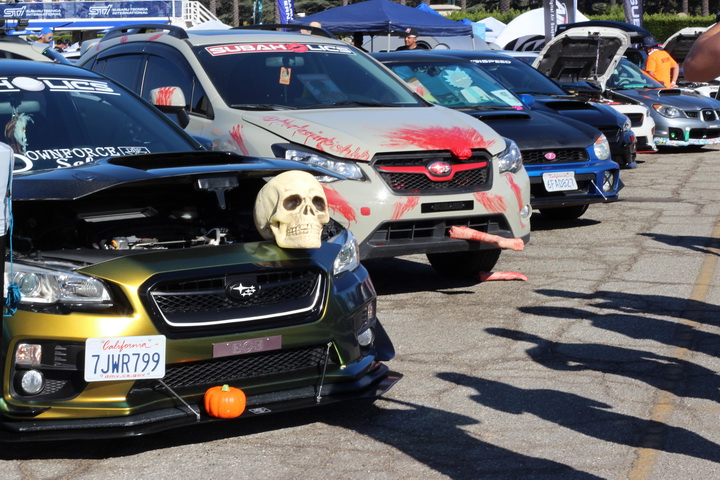 Walking up and down the aisles I discovered the new Subaru BRZ tS, which has the performance that STi brings to their WRX; drive upgrade and precision tuning to go along with the BRZ's capable handling. I wish I was able to drive one but test drives would have been logistically impossible so I guess looking at it was enough.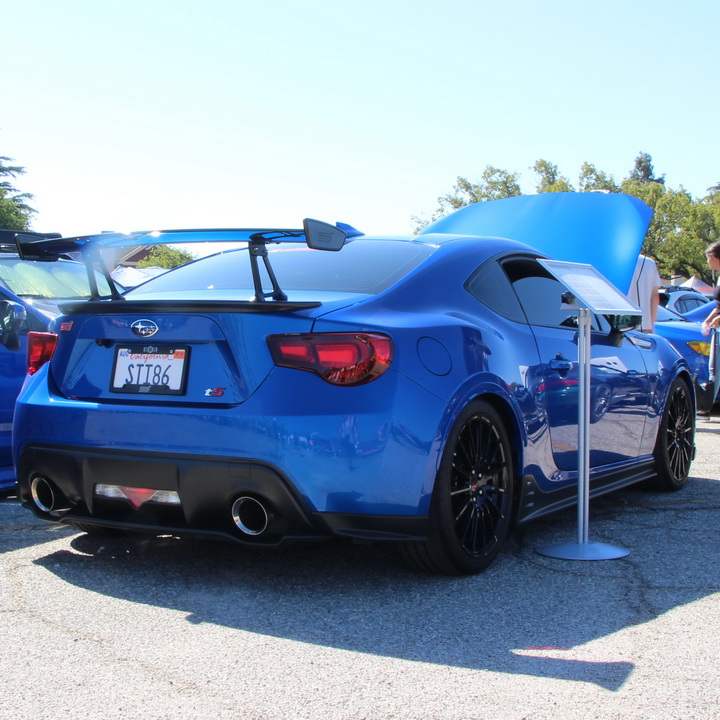 One bastion that was a sight for sore eyes was a Subaru Outback equipped with a bullbar with offroad LED lighting. Jacked up to express its outdoorsy aura, this SUV was here to remind us that Subaru isn't just about sporty drive. If you look closely, the Outback is practically on two wheels!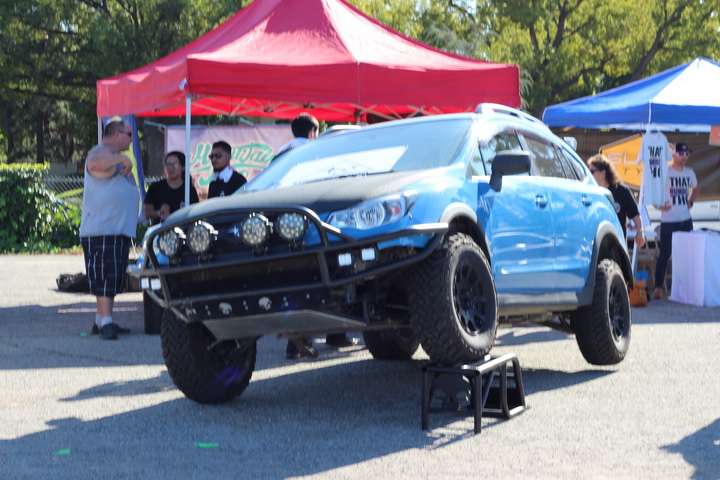 More 2015 WRX was spotted.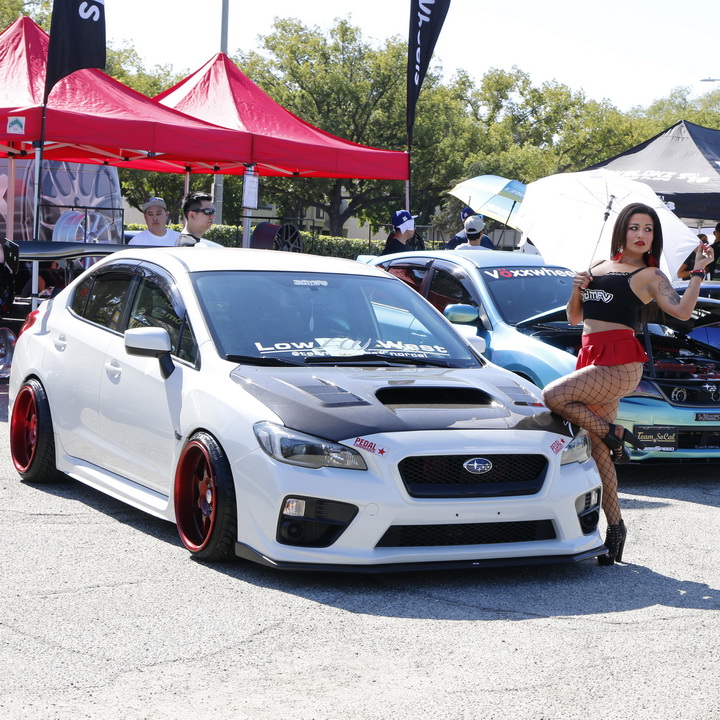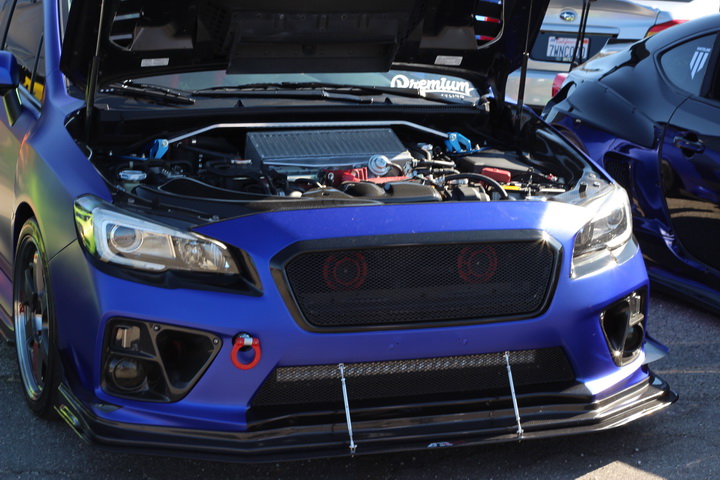 One of the stranger cars I saw was this BRZ equipped with an LED light bar. I'd imagine this amount of light would be useful for driving up and down mountains in the dark. I've only seen this once but it's certainly an LED item that you wouldn't normally see in sporty coupes.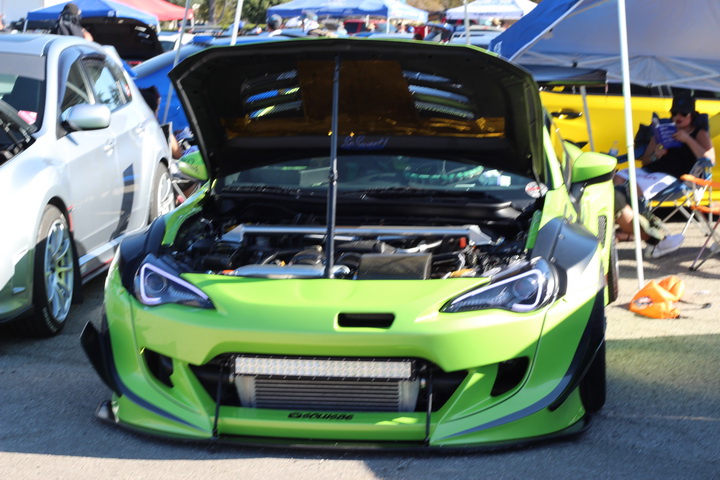 My takeaways from this event are that there are many passionate fans of Subaru who love their cars and customizing them in ways that only a Subaru can pull off. This and the 2015-2017 WRX is a VERY popular model. Regardless, we at iJDMTOY had a wonderful time being a part of Subiefest and are looking forward to the next time it comes to town. Hope to see you guys again soon!