iJDMTOY LED Fog Light System for the Ford Raptor SVT
Calling all Ford Raptor SVT owners! This is a sweet set of bar style LED fog light bars that's powered by extremely bright CREE LED for an unparalleled output. This Ford Raptor LED fog lamp kit also comes with exclusively designed custom mounting brackets which allow for a direct and easy bolt-on installation without any drilling, cutting, or modification required. Each LED fog light measures at 7 inches and has a whopping 36W output for an unbeatable illumination. Once you install these LED fog lamps on your Raptor, you'll know exactly what it means to be the top dog.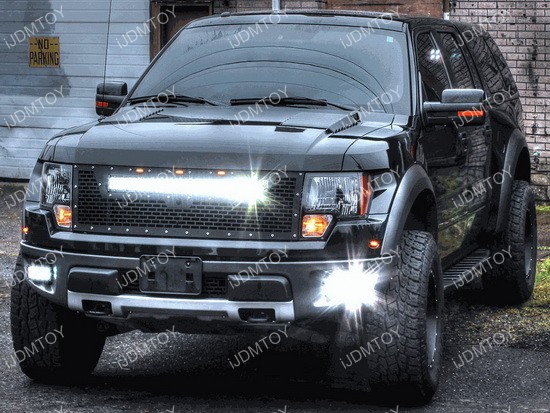 Everyone knows that Ford Raptor are basically the supercharged version of their F-150 counterpart, so it's a definite plus if you do your Raptor justice with these LED fog lights. The unique bar shape is definitely a lot more different that the cube or round fog lights, giving your Raptor a much more formidable look. So if you want your already formidable truck to look even more badass, then these Ford Raptor LED fog lights are the way to go.