Make Your License Plate Shine With LED Pod Lights
When most people think about how much you can do with a license plate, not a whole lot comes to mind. It's just a sheet of metal with numbers and letters right? It is well known that your license plate can be used as an identity tool; you can find out a person's name, address, registration, price history of the car, and so much more. However, creative uses are limited to setting the tags off to the side or set on your dashboard, or adding a frame. Did you know that you can equip your license plate with a high power CREE LED pod light set?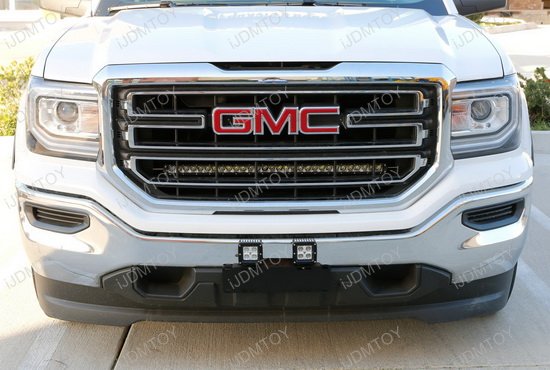 Your license plate can now illuminate the road in front of you alongside your headlights and fog lights. This set of LED pod lights include relay wires with on/off switch and a high quality T6 high strength aluminum license plate support bracket for your license tag to be set over. The mounting bracket system uses the original mounting location on any truck or SUV bumper to fasten itself. Your license plate LED pod lamps can serve as an off-roading search light for fog light as well. For maximum lighting and visibility, you can add on any of iJDMTOY's other truck off-road lighting products.