Make your Toyota Camry SE Sporty With a JDM Spec License Plate
We recently asked for a Toyota Camry SE or XSE to come by and try out our license plate bracket and Andrew answered the call. We saw the new Toyota Camry as a potential gamechanger in its segment with its new facelifted design and its usual fuel efficiency. Andrew rolled in with his XSE and surprised us with the work he's already done; carbon fiber trims and smoked out bumper reflectors, letters and logo make his Camry looking sporty. What better way to make it even sportier than offsetting his license plate?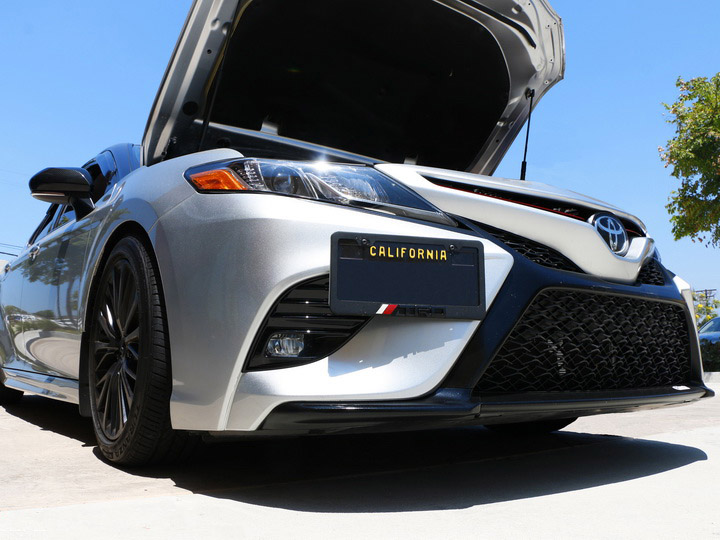 The installation was relatively easy, as is all of our tow hole mounted license plate brackets. Early 2018 Camry SE and XSE models have tow holes on either side, but Andrew elected to offset his license plate to his passenger side. We hand twisted the tow bar in until it tightened all the way through. The length at which the tow bar stuck out was perfect which we were happy to see. This way, the license plate can completely cover the exposed tow hole opening for the most flush appearance.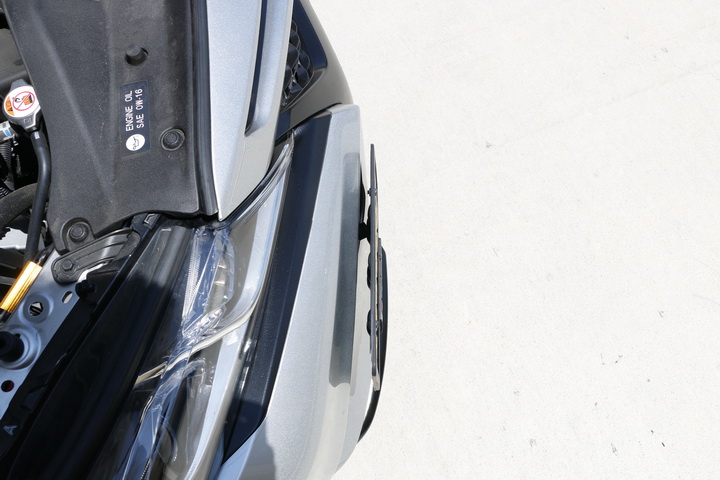 As you can see, re-positioning the front license plate can make a huge difference in how the car looks on the front. With his license plate relocated to the side, Andrew now enjoys a more dynamic front-end look.