No Modification Needed for License Plate Mounted LED Light Bar
Imagine driving through a rural area with very little street lights on the road. You can barely see what's in front of you and what's up ahead. At this point, your headlights are useless and your high beams do nothing for you (probably shines traffic signs at best). You're never sure if you're about to hit something or not and you only have the reflectors on the road to go by, if any. If you find yourself in these kinds of situations, perhaps using a high power CREE LED light bar with license plate mounting bracket holders can cut through the darkness.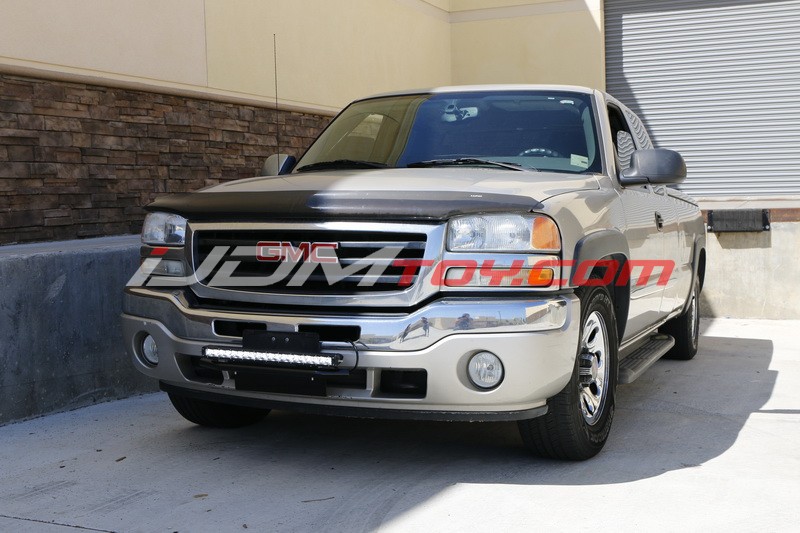 When it comes to LED light bars, we have many different sizes and mounting positions from rooftop to behind the grille. This set comes with a bullbar style front bumper license plate mounting bracket that houses your license plate and your LED light bar above it. This allows you to easily install your LED light bar mounted in front of your bumper using your truck's existing license plate mounting location; very little work under the hood is necessary. The bull bar style mounting brackets universally fit any truck, SUV, Jeep etc. No matter what vehicle you have, this license plate-mounted LED light bar is an extraordinary upgrade just like our other off-road trucking lighting products.