Our 4 Most Popular LED Bulb Colors
We know that you guys love to customize your front end car lights, be it your headlights, fog lights etc. We have found that among the LED bulbs we carry, the four most popular colors of LED light bulbs that are likely used to decorate fog lights/headlights are:
Pure White - a simple white with no other colors mixed in
6500K HID Matching White - otherwise known as xenon white or cool white
Ice Blue or Aqua
Brilliant Blue or 20000K
The following is a series of frequently asked questions that we encounter on a regular basis. These questions are asked more often than others, out of the many different kinds we receive. Hopefully, these sound outs will help you make an informed decision next time you purchase from us.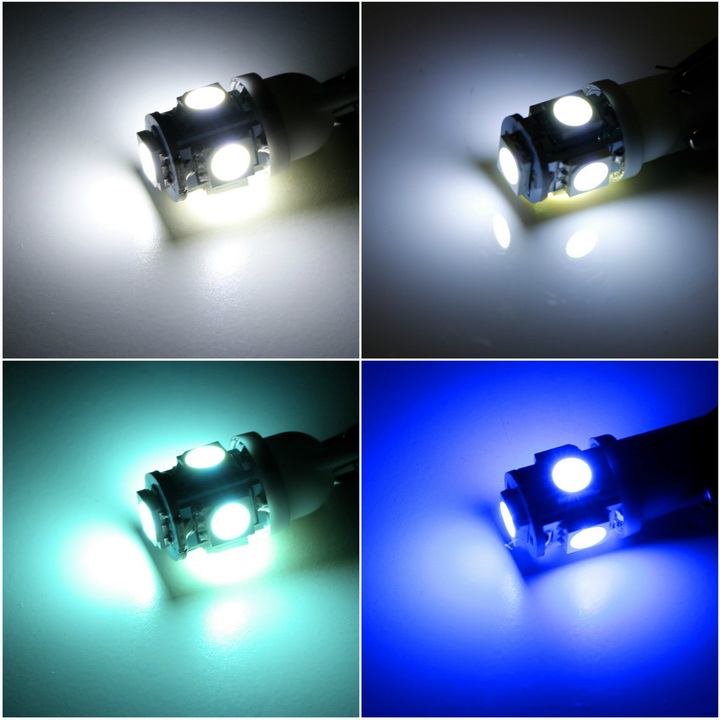 Which is the most popular color?
Our most popular color of LED bulbs among the four listed is by far xenon white, aka 6500K white or cool white. By the numbers, xenon white LED bulbs make up 80% of our four most popular LED light bulbs. The reason why xenon white is popular is because in general, it closely matches both the HID or LED headlights.
Which color is street legal?
Among the four colors that we carry, both cool white and pure white are 100% street legal. Incidentally, ice blue LED lights are probably an acceptable color to shine as well.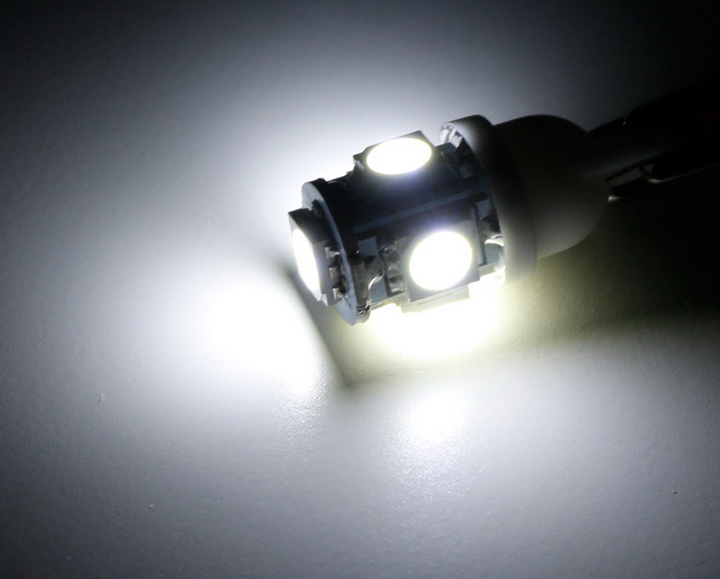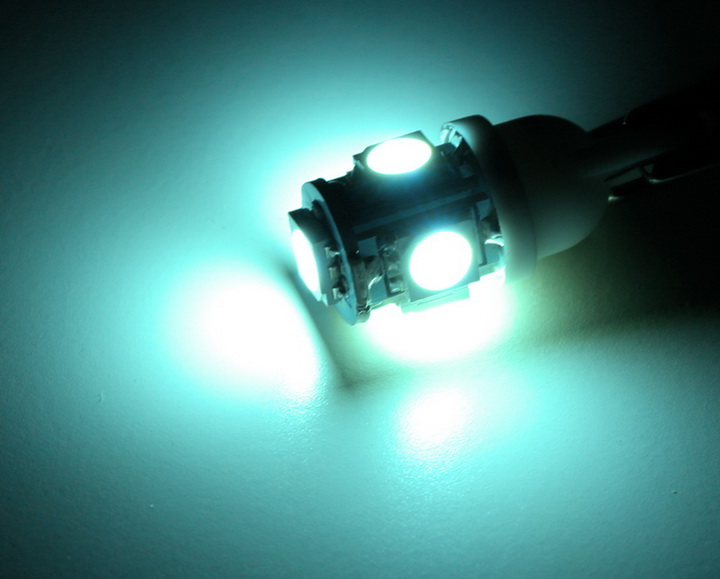 If I have HID or LED headlights, which color should I choose?
Our recommended choice of color is the 6500K white (xenon white, cool white).
Why does my 6500K white looks kind of blue? Did I receive the wrong LED bulbs?
To check if your LED bulb does indeed shine in xenon white before powering it up, inspect the LED chip and the plastic base (if the bulb is a wedge bulb). Your LED bulb is the xenon white variant if the center of the LED chip is yellow and the plastic base, if any, is white. So rest assured, the 6500K xenon white LED bulb is still considered as white and it is 100% street legal. The reason why it may appear to be blue is because our cool white colored light is made up of pure white mixed with a little bit of blue to best match the white of your HID or LED headlights.

For whenever you light up your LED bulb and need a reference point, here is a side by side comparison of our 6500K white LED bulb and the brilliant blue LED bulb.