#storefrontfriday: Mazda MX-5 Miata RF by @nd_rf
Last time on #storefrontfriday, we explored the latest generation Nissan GT-R and its full-bodied appearance that needed no aftermarket parts to bring out its true potential. Our incredibly lucky driver brought a friend to upgrade the interior lights of his Mazda MX-5 Miata, which arguably has one of the cleanest looks a 2-door sports coupe could ever have. With a sleek jet black paint job, @nd_rf has the best looking Miata on the road today.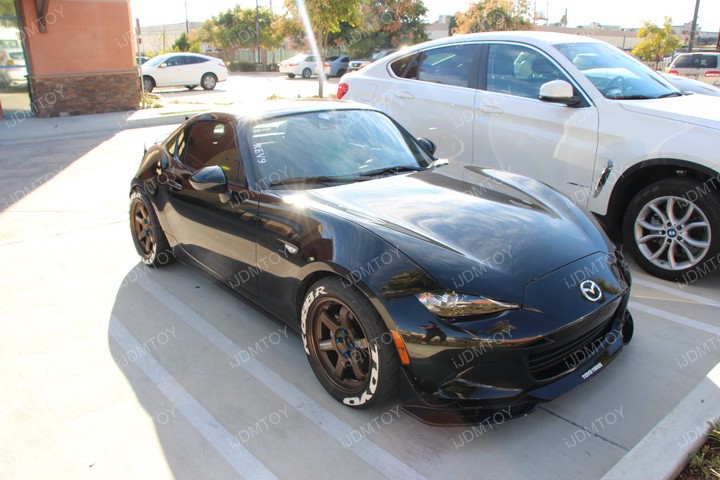 The first thing that caught my eye was the headlights. I had first thought these headlight housings were aftermarket or custom made because I'd never seen anything like them. Such sleek exterior lens design rarely exists out in the streets. A good handful of sports cars feature headlights that make them look like poisonous bugs capable of killing you with one bite. The Mazda Miata gets it right. I looked around the MX-5 and noticed not a lot going on in terms of aftermarket parts. The only discernable pieces I noticed were the window and wheel decals, custom rims, and sporty blue lug nuts and tire valves. The rear spoiler was probably an add-on as well, though I couldn't tell right away. While he could have gotten away with upgrades like aerodynamic fins, it's pretty difficult to customize the Miata, let alone the latest generation Miata.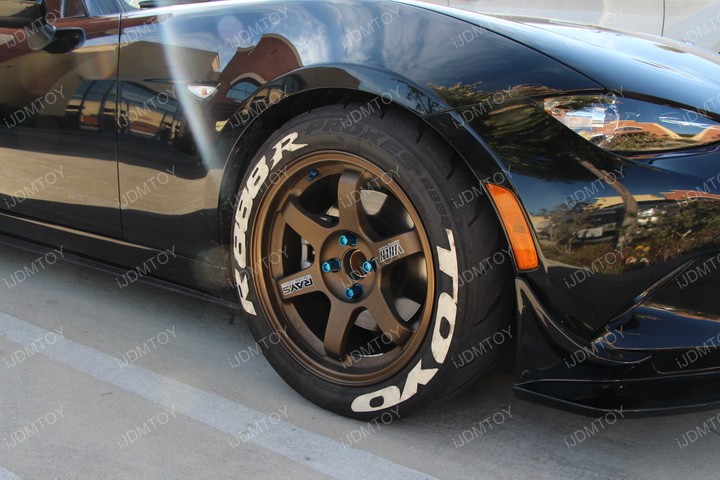 Sports cars are starting to look better and improve their driving performance so the desire for aftermarket parts (for the Mazda Miata at least) is starting to wane. Regardless, going the minimalistic route is probably the best way to go for the MX-5. There is always room to upgrade car lights though, as they are an essential element that provides vision and safety. Interior lighting is a great place to start if you are looking to upgrade your car lighting because it is the easiest light to replace, and that's exactly what nd_rf came to do. For super bright dome lights, he got the DE3175 sized 12-SMD festoon LED bulb. Available in xenon white or ultra blue, these festoon-shaped LED light bulbs are capable of filling his entire interior with LED light so that no corner is left in the dark. Regardless of which color he chose, his MX-5 Miata would look the most attractive at night. For LED products and JDM accessories featured in this article, shop at store.ijdmtoy.com!