Subaru WRX 3-in-1 LED Rear Fog Light Kit
The Subaru WRX LED Rear Fog Light is probably one of iJDMTOY's hottest, most popular creations that has tons of positive reception from WRX owners. The WRX LED rear
fog light is a 3-in-1 application that has rear fog, brake, and reverse light function all contained in one assembly. When you tap the brake or shift, the LED light flawlessly transitions from each mode to the other. This allows other drivers in the vicinity to be aware of your presence and react accordingly when you are shifting. Plus, the Subaru WRX LED rear foglamp looks great and definitely adds extra sportiness to your WRX.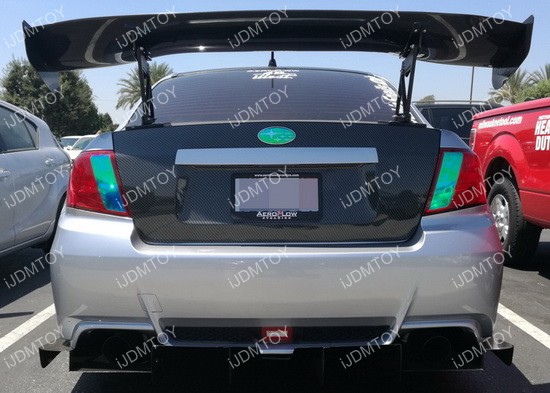 Owners of the Subaru WRX don't need to worry about a difficult installation, since the WRX LED foglamp kit has a pretty simple installation with a straightforward wiring
process. All you need to do is pop off the rear bezel and mount the LED rear fog light place. Tap the wires and watch a the functions transform when you shift your car. It's no wonder that more and more WRX owners are installing the rear fog lamp onto their car. It's not often that you have a complete assembly that gives you everything you need.