The New Honda Civic Type-R Has Been Revealed!
When I first heard about the new Honda Civic Type-R, the first thing about it that caught my eye was the look of it. The brushed aluminum black paint job along with the red accents immediately caught my attention; those are my two favorite colors to pair. Along with the sleek looking body, the engine roof exhaust vent and rear spoilers in particular, the Civic Type-R looked to be a very attractive car for me. I also have a bit of a soft spot for Hondas, having driven a 2004 Honda Accord EX as my very first car. When I read the news that the Civic Type-R was unveiled at the Geneva Motor Show, I had to know the specs and more importantly, how much was it going to cost.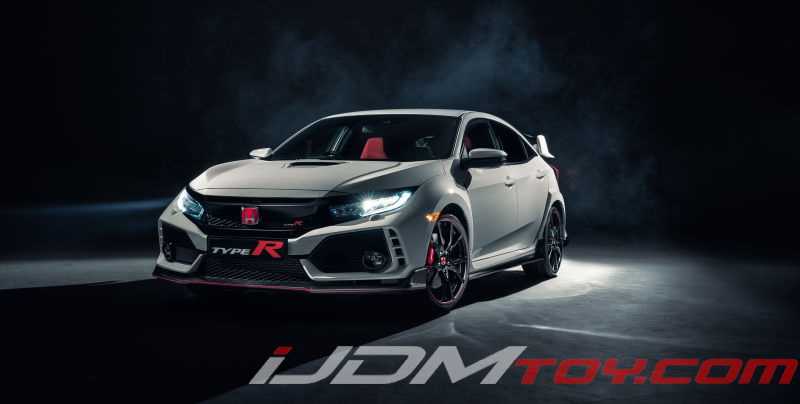 After months of speculation and a handful of pictures to hold off Honda enthusiasts, we finally have some numbers to work with. According to Car and Driver's article about the reveal, the turbocharged 2.0-liter four-cylinder i-VTEC engine boasts 306 horsepower and 295 pounds per feet of torque. Peak torque comes in at 2500 rpm and peak horsepower at 6500 rpm, redlining at around 7000 rpm. Although the weight of the car hasn't been divulged, Honda did say the Type-R's aluminum hood facilitates the lightweight body of the Civic Type-R, and is comparably lighter to the hatchback counterpart, which weighs about 3000 pounds. With the touring trim that has only a manual transmission option available, navigation, Apple CarPlay, and Android Auto compatibility, the Honda Civic Type-R will be priced in the mid-$30k range. While the Civic Type-R is a bit less powerful than the Ford Focus RS, standing at 44 horsepower and 55 lb-ft of torque behind, it is likely to be lighter and thus won't compromise on performance. Additionally, all the torque will be routed to the front wheel, which will differentiate itself from the plethora of all-wheel drives out in the market right now. While you can purchase a Ford Focus RS or a Subaru WRX STI with about $35000, this would less likely matter to Honda enthusiasts; certainly I wouldn't care if it means I can drive a car I've been eyeing for months. I pondered the price for months because I felt that this Civic may be attainable for me in a few years, and at around $35000 the Civic Type-R is a realistic goal for me. Even though I have other car buying goals such as the Lexus IS200t, the Civic Type-R is going to make my purchasing decision a difficult one to make when it comes time for me.