The Perfect LED Light Bar for the 2007-2016 Jeep Wrangler JK
Our LED light bar collection is growing so fast, with tons of light bar options available for all kinds of utility vehicles. Today we are going to focus on the Jeep Wrangler and feature the iJDMTOY Jeep Wrangler JK LED Light Bar in front of the windshield. This LED light bar is great for the Wrangler owner who takes their Jeep Wrangler off-road and needs some pretty high end visibility. Every off-roader knows not to get stuck out in the wilderness with insufficient lighting, and this LED light bar will guarantee that you will have a smooth time.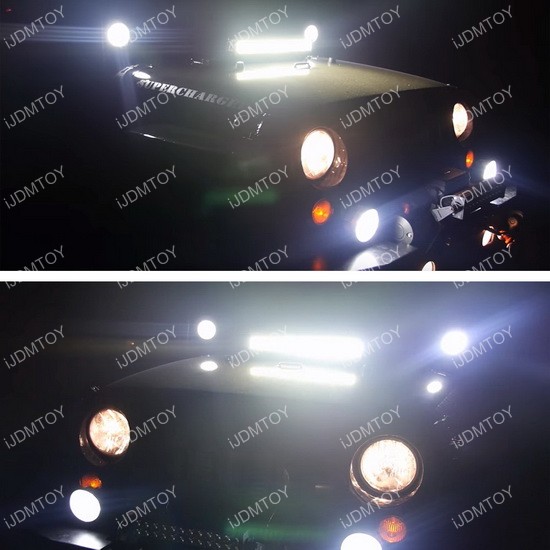 Each kit comes with one piece of extremely bright 21.5", 100W CREE LED light bar and a pair of black powder coated full metal hood mounting brackets so you can have a
new LED assembly right in front of your Wrangler for superior visibility. All you need to do is directly mount the brackets to the factory bolts on the hood and then position your new Jeep Wrangler JK LED Light Bar Kit in between to get a brand new application. Who knew it was this easy to give your Wrangler a super rugged look both during the day and at night?