Universal A-Pillar CREE LED Pod Lights
Drivers who use their vehicle off-road or as work utilities know just how important it is to have a powerful beam of light at all times. You never know when you will be somewhere without adequate surrounding lighting, so you will need to be up and ready to use your vehicle's lighting at all times. This is a set of A-Pillar CREE LED Pod Lights that are universal fit and great for Jeeps, Trucks, SUVs, 4x4, and more. Just mount the brackets onto your vehicle's A-pillar so the LED pod lights can function as search lights and give you an extra set of lighting.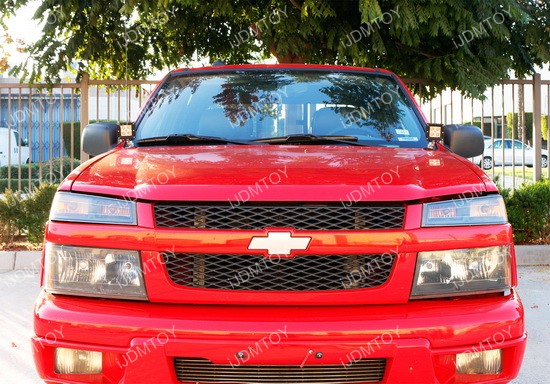 Take extra note of the special A-pillar mounting brackets, as these brackets come with a rubber piece and a smooth panel to protect the hood from any scuffs or cosmetic damages. You won't have to worry about the brackets leaving a permanent imprint on your hood at all. If you wanted to sell your vehicle or trade it back in, it's very easy to convert your vehicle back to stock with these special brackets. Best of all, since these A-Pillar LED Search Lights are universal fit, you can use it on a variety of off-road vehicles and install these search lights on your subsequent cars.