Upgrade Your Honda Civic with LED Bumper Reflectors
One of the most popular cars for drivers of all ages is the trusty Honda Civic with its sporty digs and sheer affordability. Since there are so many Civics on the road, drivers of the Civic like to spice up their rides and make them as unique as possible. This includes adding exterior mods, such as new lighting kits. We have here a set of brilliant red LED bumper reflectors for the 2016-up Honda Civic that sits on both ends of the lower bumper and adds a lot more lighting onto the car. The Honda Civic LED rear reflectors will definitely make your Honda Civic look exceptionally unique since its not everyday that you see these JDM styled lights on USDM cars.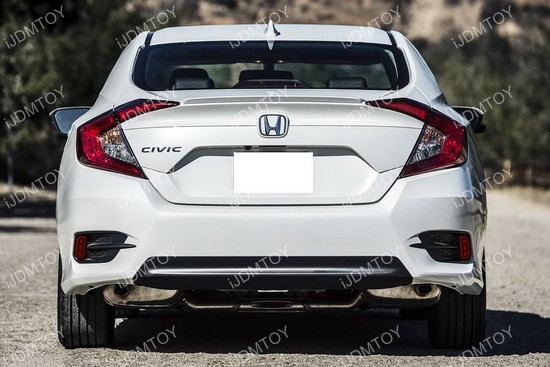 You can see these Honda Civic LED bumper reflector lamps showcased here, and it actually really upgrades the look of the rear markers. This LED assembly adds just a pop of color to distinguish itself from the rest of the car and makes people notice that you've got a sweet thing going on. You will definitely be the first USDM Honda Civic in your area to sport these awesome LED reflector lamps, for sure.