You can find this under Nissan 350Z LED Front Bumper Reflector Daytime Running Light (70-716).
Step 1: We will start with the driver side.

Turn your wheel to gain access to the back of the wheel base. You will see the original reflector that's bolted on by two screws. Remove the screws and take out the stock reflector.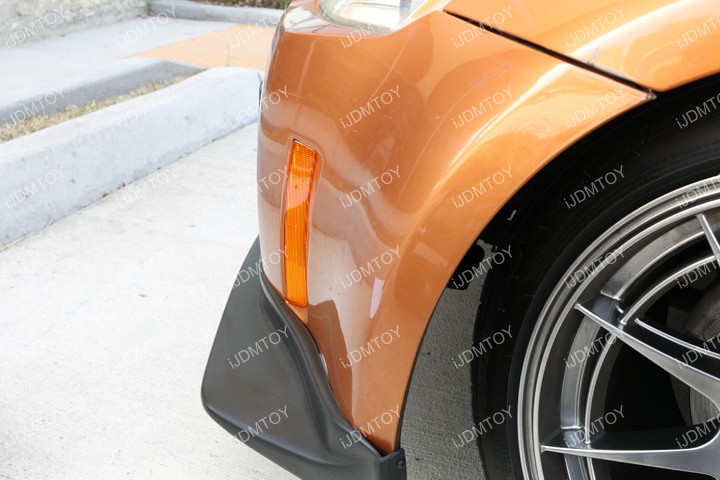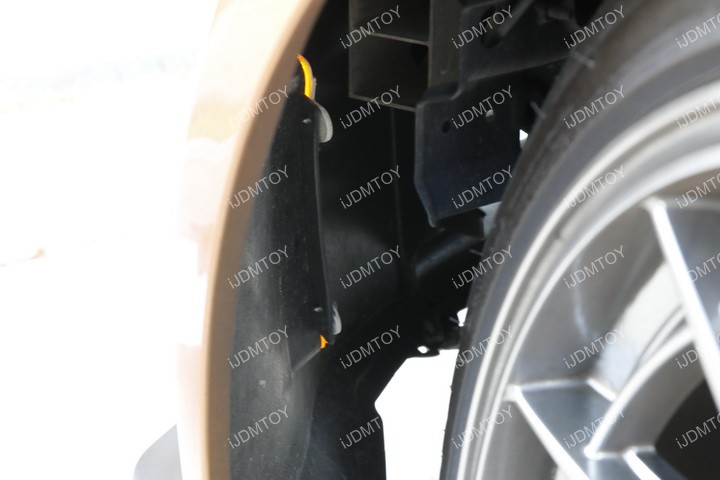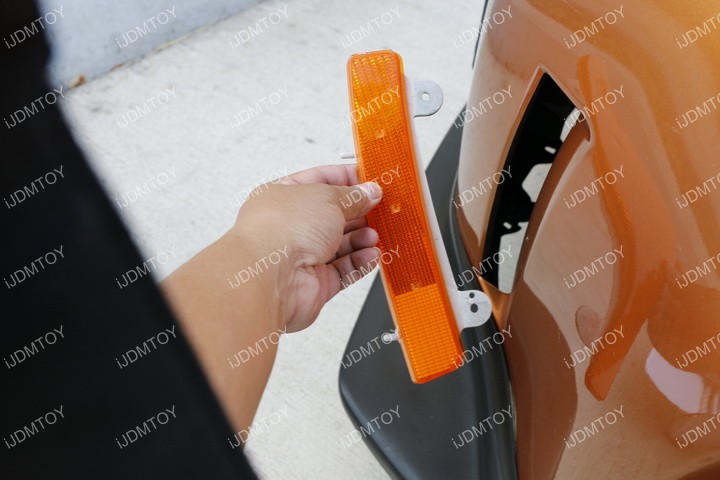 Step 2: Pay attention to the LED Daytime Running Lights because both sides look very similar. (A good way to tell which side is which is to look at the grooves and compare it to the stock side markers.)

What you can do is compare the two sides after you remove the stock reflectors and also pay attention to the left/right indicators.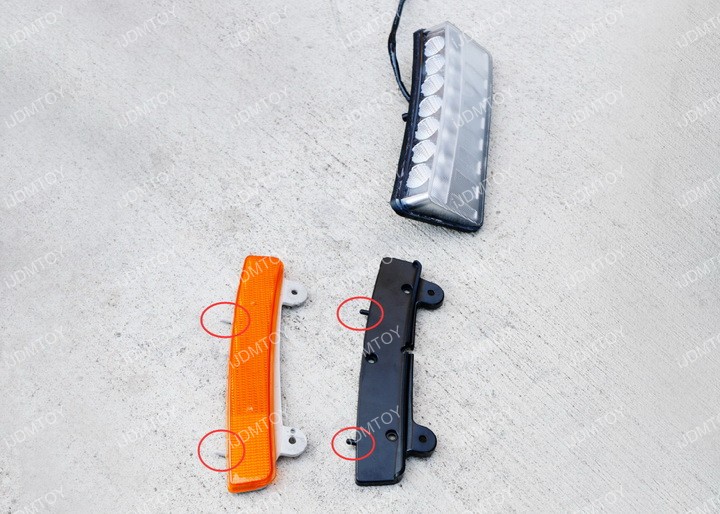 Step 3: Install the black bracket pack piece first, from behind the bumper.

Bolt onto one end first because you will need to insert the wiring into the open housing as well as attach the new LED daytime running lights on top before you bolt everything back together.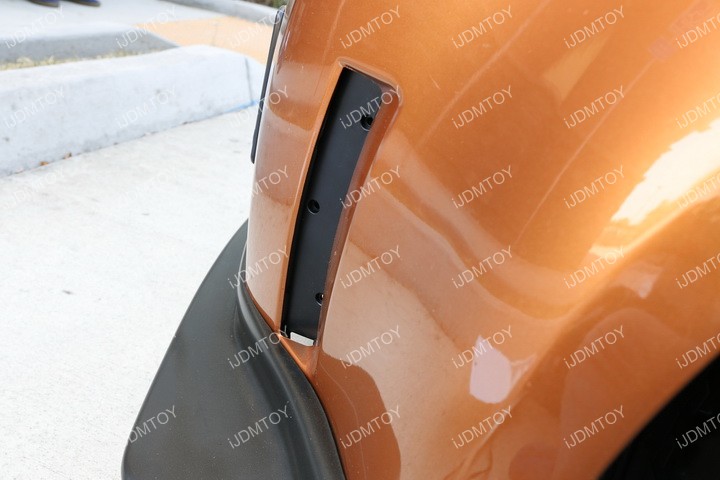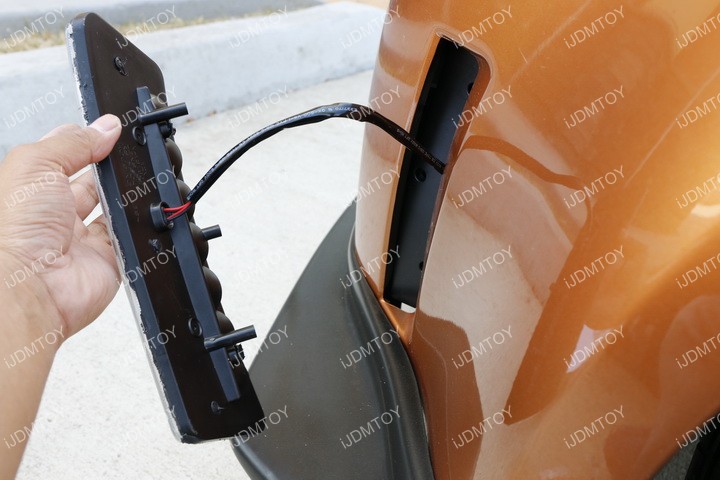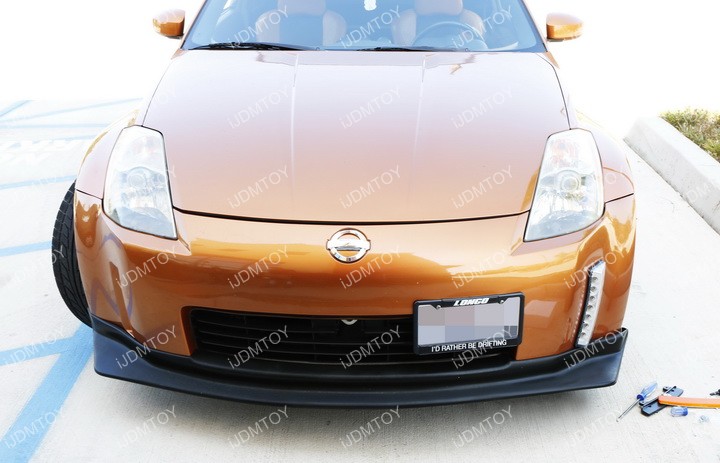 Step 4: Now we move onto the passenger side. You will encounter the washer reservoir, so we recommend you unbolt the bumper from the fender so you can gain more space.

Install the passenger side switchback LED DRL/turn signal lights the same way you installed the ones on the driver side.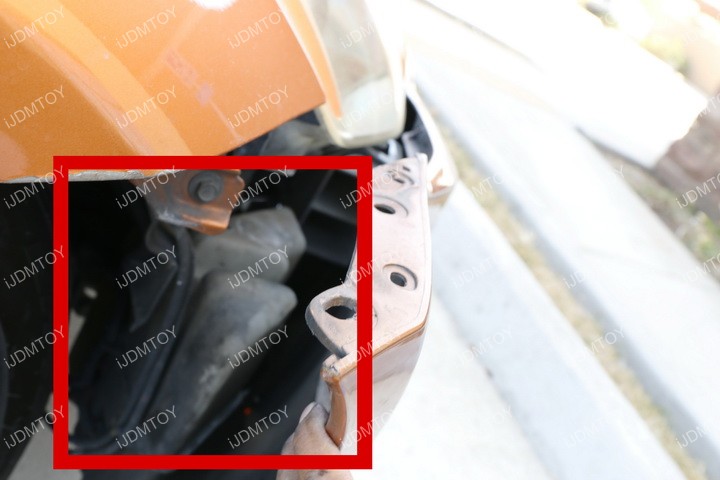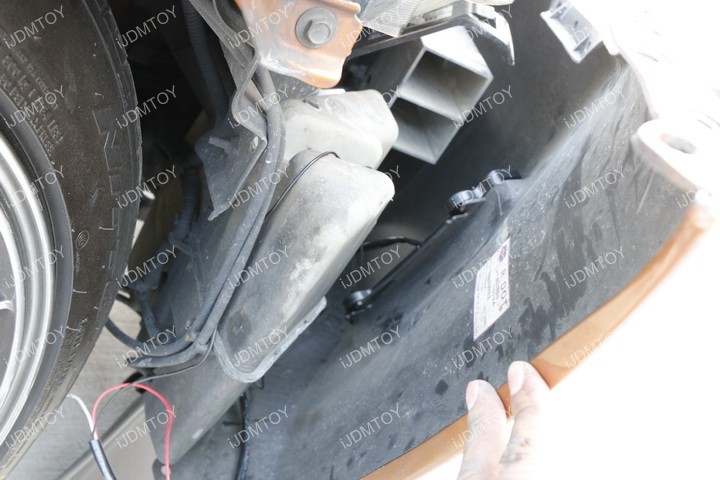 Step 5: Wire up the Nissan 350Z switchback LED DRL.
First you'll need to connect both driver and passenger side to the module box. Locate the fuse box in the back of the engine bay.
Tap the red wire to the fuse box ACC (in the sample photo, the wire is white, because this is a demo set. Your wire will be red).
Tap the black wire to battery negative.
Tap the yellow wires to headlight turn signal positive to enable the switchback feature.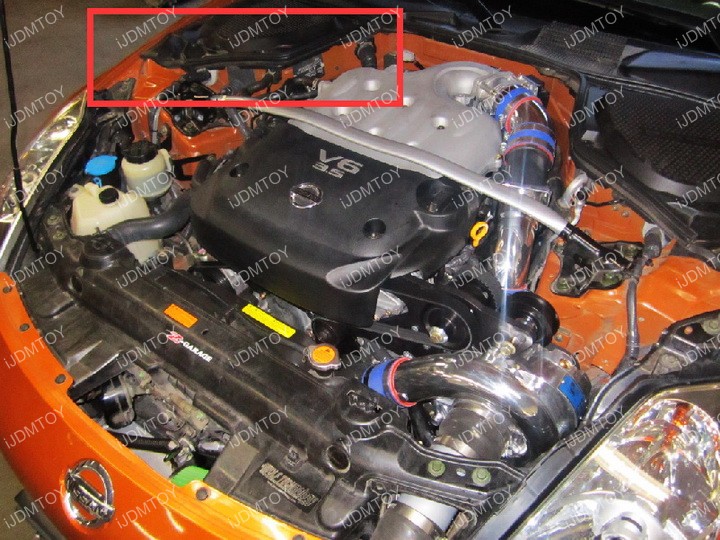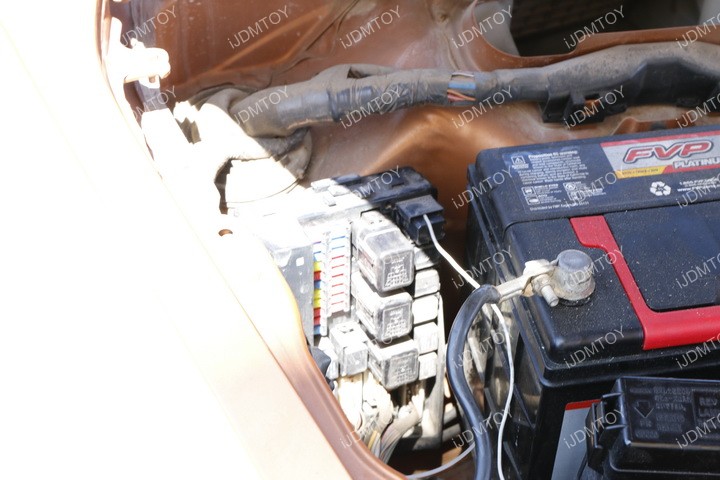 Step 6: Check to make sure everything works and put back all of the components.
Enjoy your new set of Nissan 350Z switchback LED daytime running lights/turn signal lamps.

The Nissan 350Z switchback LED DRL gives your front end a more up-to-date look and adds more to your car then just an empty housing. After you are done with installation, you will see that your new Nissan 350Z LED daytime running light assembly peeks out of the front bumper, meaning that you will get some extra illumination as the assembly is not obstructed by the dimensions of the car. You will get the same illumination output as the new Nissan 370Z OEM vertical DRL.