This installation guide applies to SKU: 90-003
You can find this product under LED Daytime Running Lights.
Diagram:
Take a look at this diagram that illustrates how to install the R10 setup: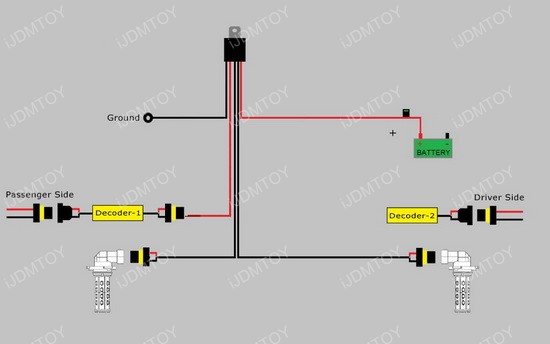 Note: Unlike a conventional relay installation, you MUST install this R10 special relay's longer wire towards the driver side and the shorter wire and relay module box towards the passenger side. Reversing the sides will not get the LED DRL to turn on.

Step 1: Install the LED bulbs. The longer wire is installed on the driver's side and the shorter wire is installed on the passenger's side. By doing this, the module box will be placed further away from the battery and this is normal for this setup.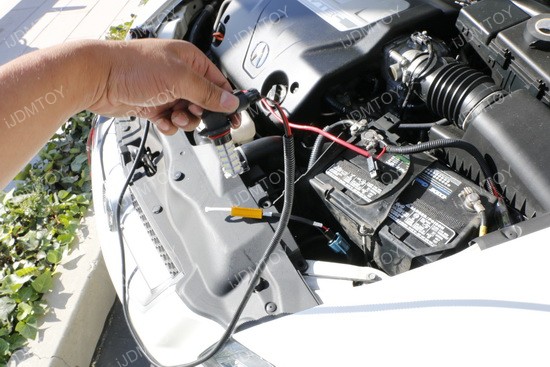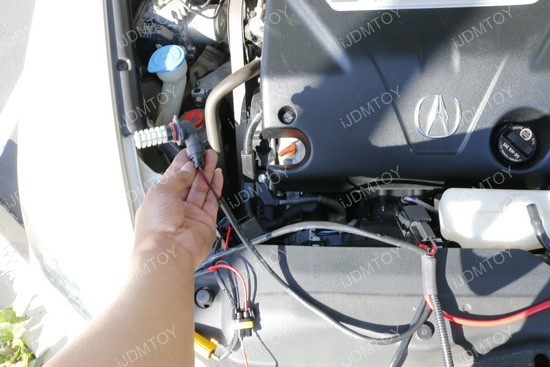 Step 2: Tap the ring of the red wire from the special relay to battery positive and black wire to ground. Be sure to find a good ground location where there is no paint or rust on the bolt and this bolt needs to be directly bolted onto the car metal chassis not plastic.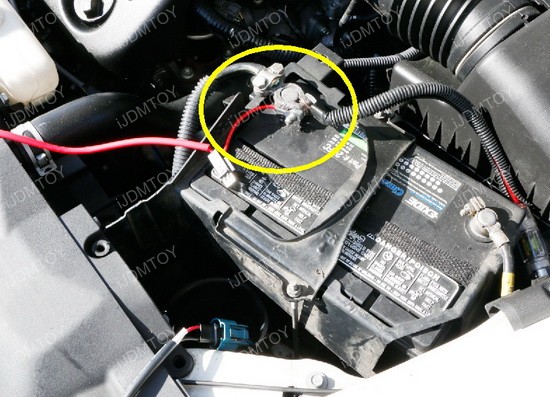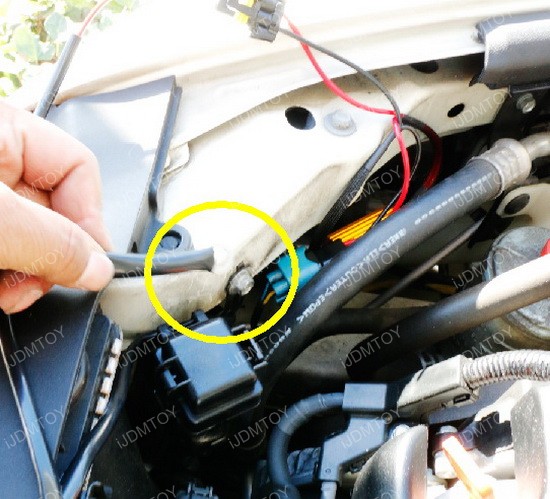 Step 3: Connect decoder 1 to the passenger side and decoder 2 to the driver side.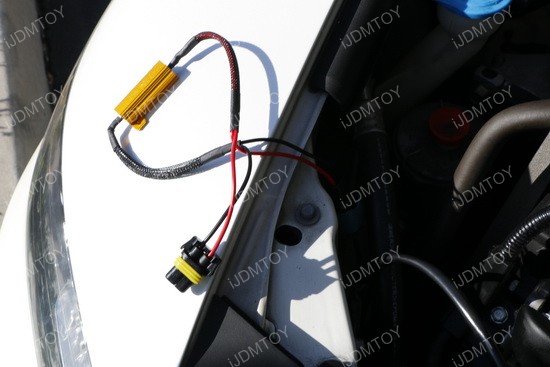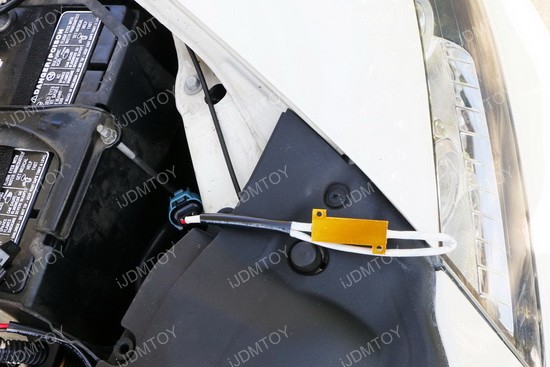 Step 4: Tap the single red trigger wire to decoder 1 black wire. Before you test this product, you need to turn on the engine, release the e-brake, shift the gear from P to D and then shift it back to D to see if the LED lights up. Do not lift the e-brake since it might turn off the DRL again.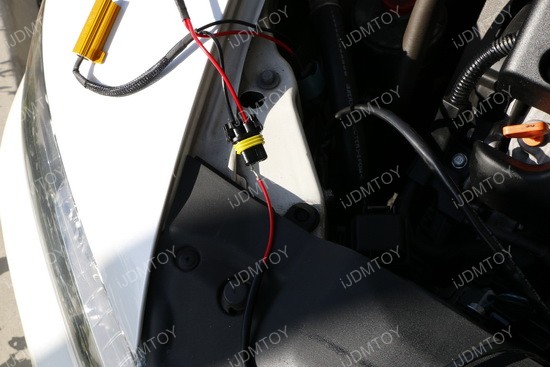 If you have tried everything and it still doesn't light up, you can try and connect back the stock 9005 halogen bulbs to the stock harness to see if they light up.

Step 5: After you test to see if everything works, tie all of the wires above the radiator fan so it doesn't bounce around.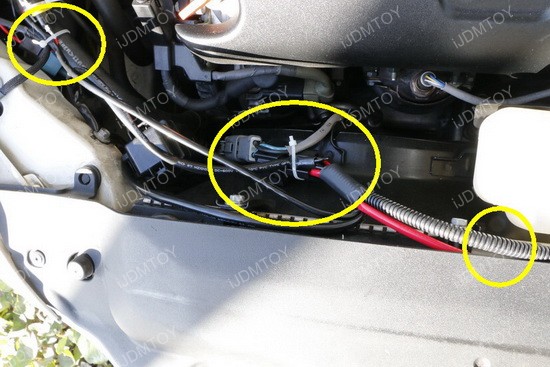 You can see that the new LED bulbs have a clean, bright output and there's no error message on the dashboard.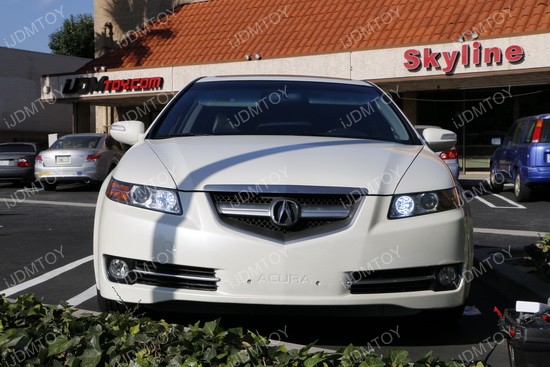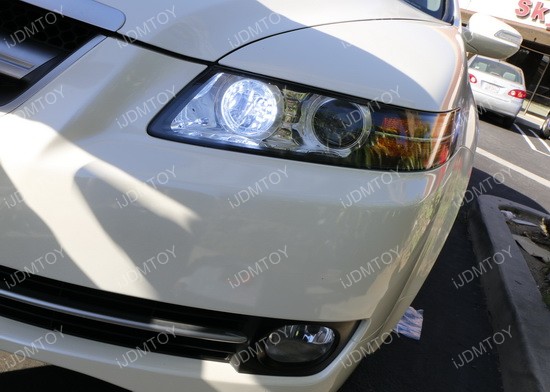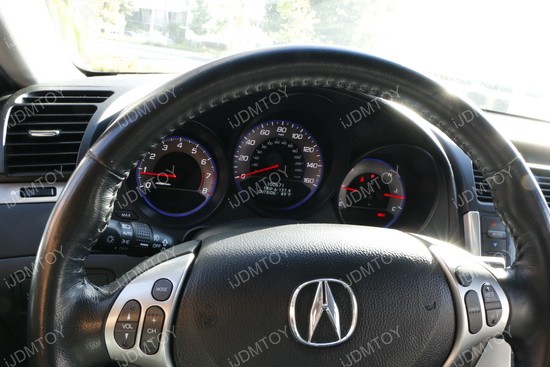 Please remember, you need to install this wiring exactly as this diagram illustrates: longer wire to driver side, shorter wire to passenger side and get the power from the passenger side, not the driver side.