You can find this product under 2007-2017 Jeep Wrangler JK A-Pillar LED Dually Pod Light Kit (70-216-White).
Q: What vehicle will these LED pod lights fit in?
A: The pair of 36W LED pod lights with exclusively designed mounting brackets fit the 2007-2017 Jeep Wrangler and Jeep Wrangler Unlimited JK.
Q: Can I mount these LED pod lights on other areas of my Jeep?
A: This package includes mounting brackets that are designed to be mounted only on the A-pillar. However, with other specially designed brackets, you can mount the LED pod lights in other places such as over your third brake light.
Q: How bright are these LED pod lights?
A: Each LED pod light is made up of (12) high power LED diodes that make up 36W of power which equates to 1500 raw lumen.
Q: How do I install these LED pod lights?
A: The following steps will show you how to mount your LED pod lights onto your Jeep Wrangler:
Step 1: Preassemble your LED pod lights. Read our podlight assembly guide before going any further.
Step 2: Remove the original screws, then bolt back the metal mounting brackets onto your Jeep Wrangler's A-pillar location.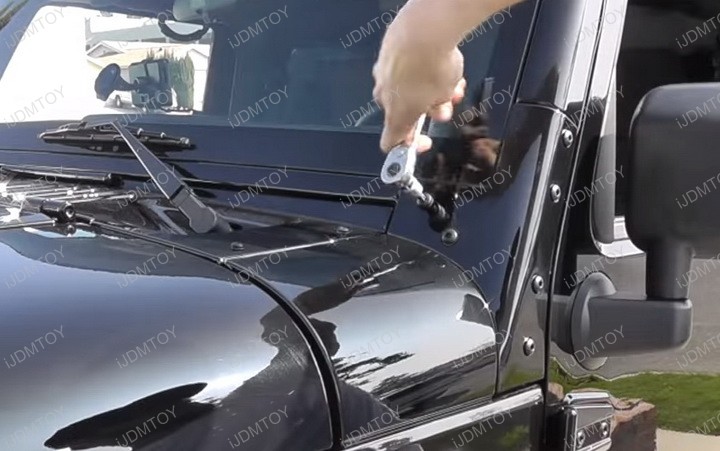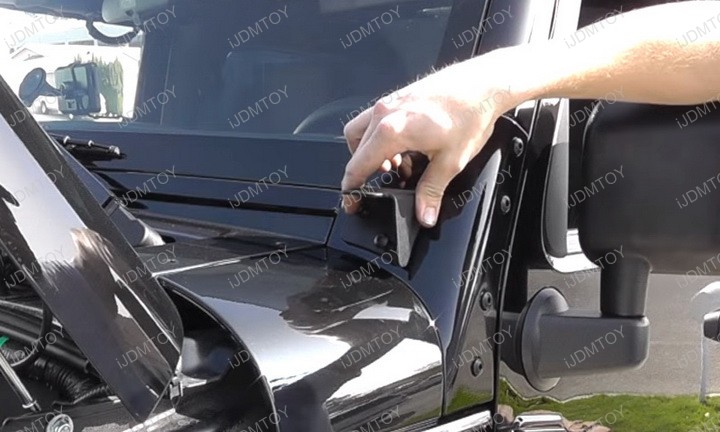 Step 3: Connect the wires to an existing power source. Test to make sure it lights up. You can now enjoy your Jeep Wrangler's A-pillar mounted LED pod lights!