Check out the Jeep Wrangler LED Light Bar (35-920).
Step 1: You'll first need to determine if you want to mount your LED light bar on the bottom or the top of the Jeep grille.

If you choose the lower mount, the brackets will need to point downwards.
If you choose the upper mount, the brackets will need to point upwards.
For this guide, we're choosing the lower mount.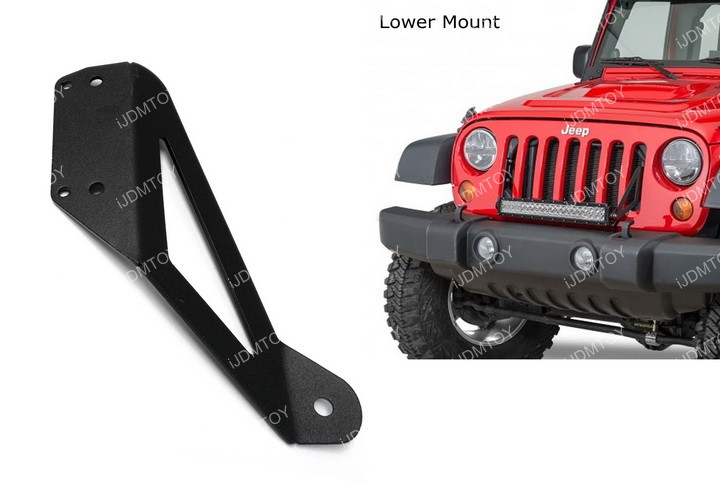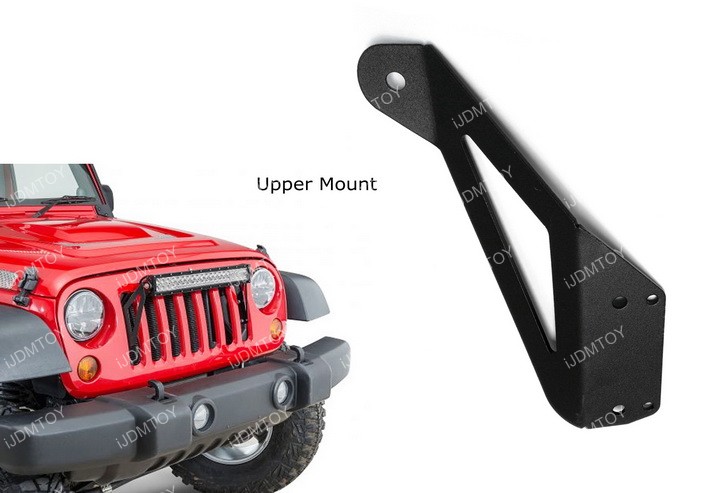 Step 2: You need to reach to the two side bar opening in order to mount the brackets. You don't have to remove the front grille, but removal does make installation easier. Remove the plastic fasteners inside of the grille. Repeat on the other side.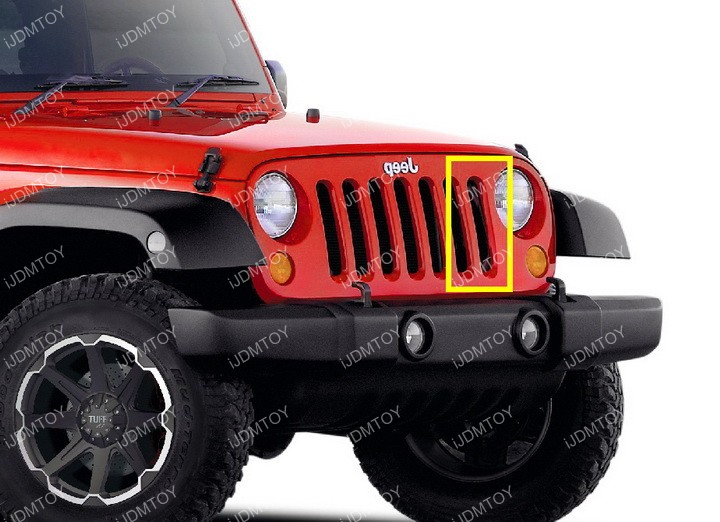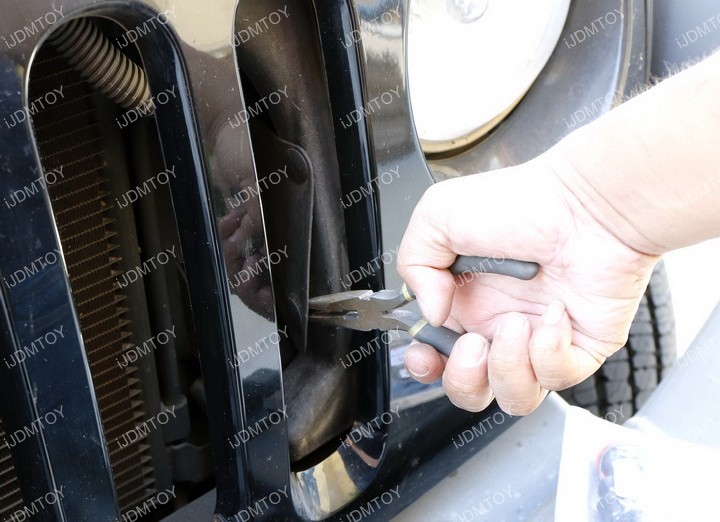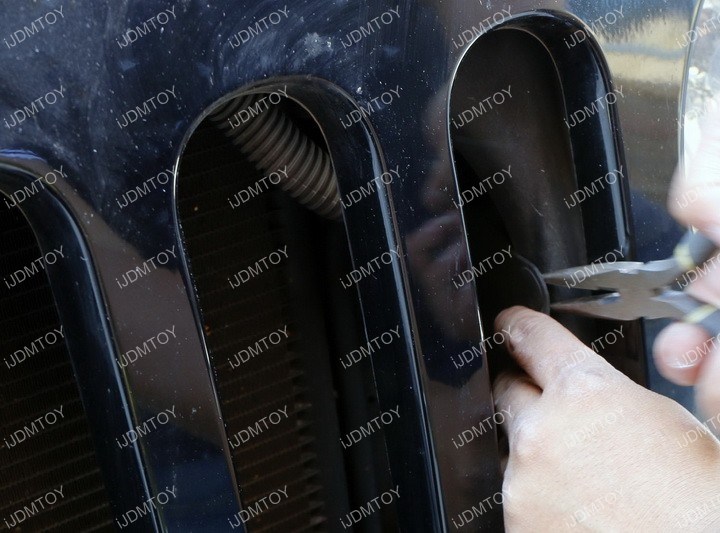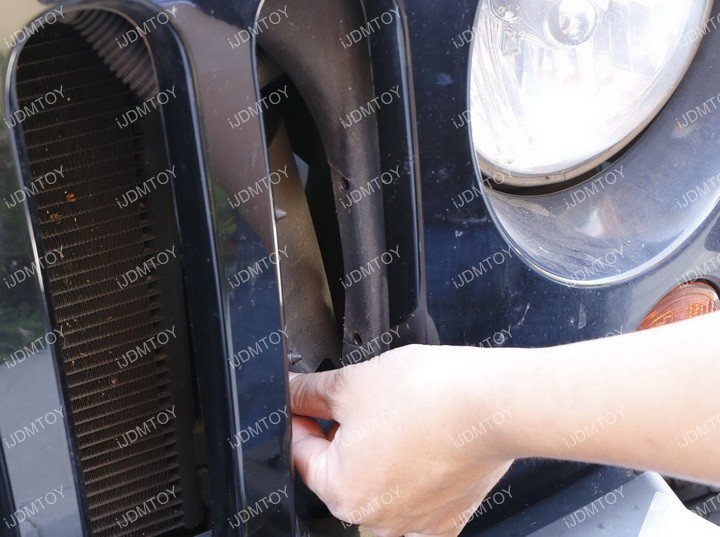 Step 3: Now we will mount the brackets. Pull out the slat where you will be mounting the brackets. You can see that there's actually enough hand space behind the grille to stick your hand inside and secure the brackets. Secure the brackets in place through the larger holes and bolt it to the frame where the plastic piece was previously clipped on. Make sure the bracket is bent inward towards the center of the vehicle.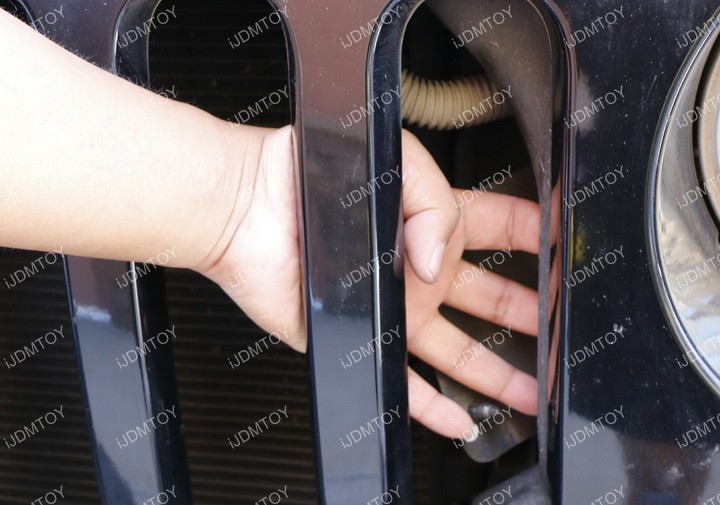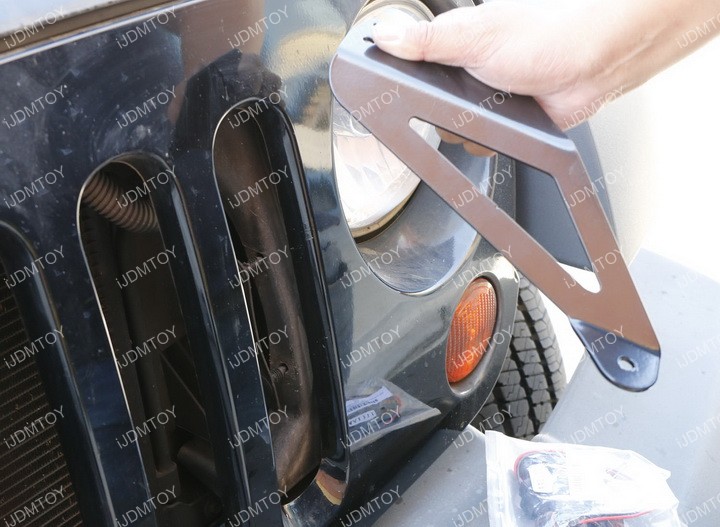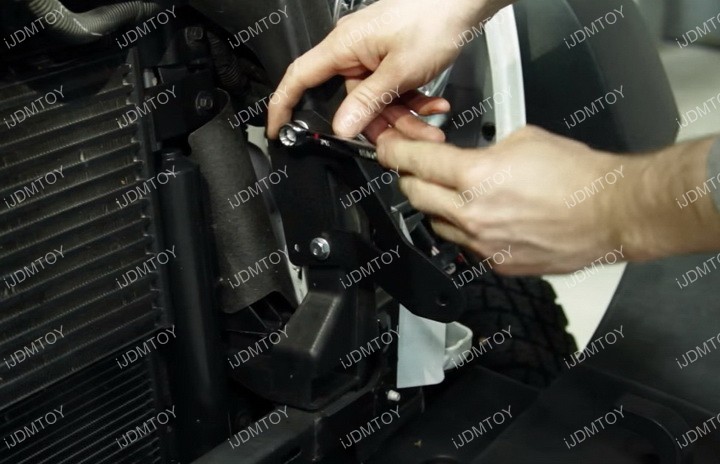 Step 4: Put the plastic cover fasteners back in place to its original location and clip it to the smaller holes on the bracket you just installed. Repeat the same process on the other side.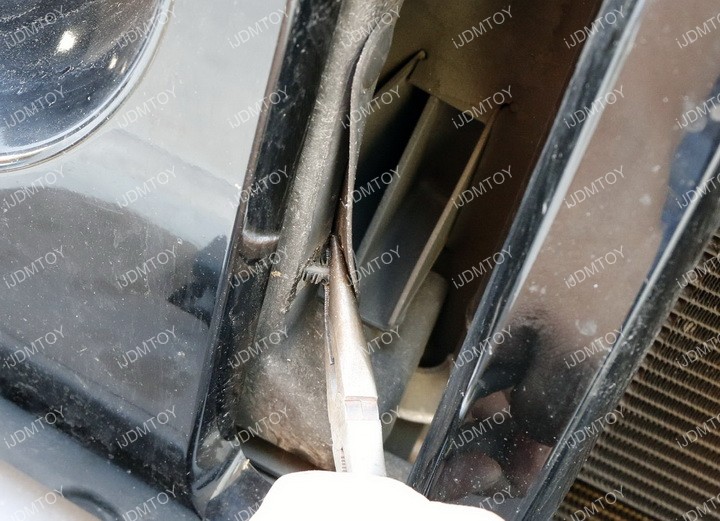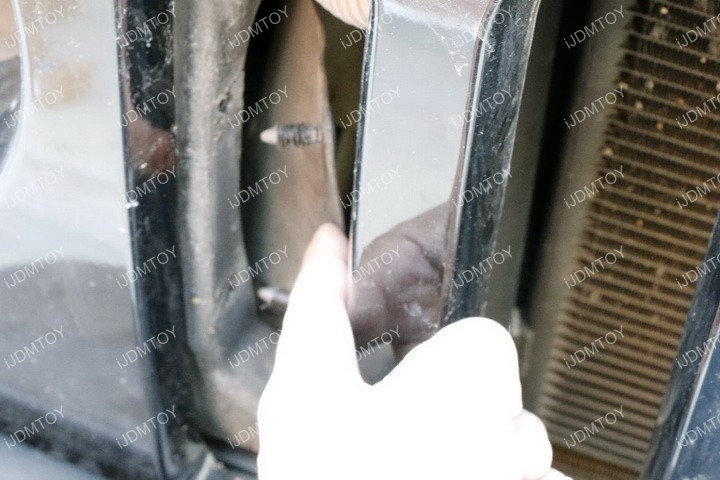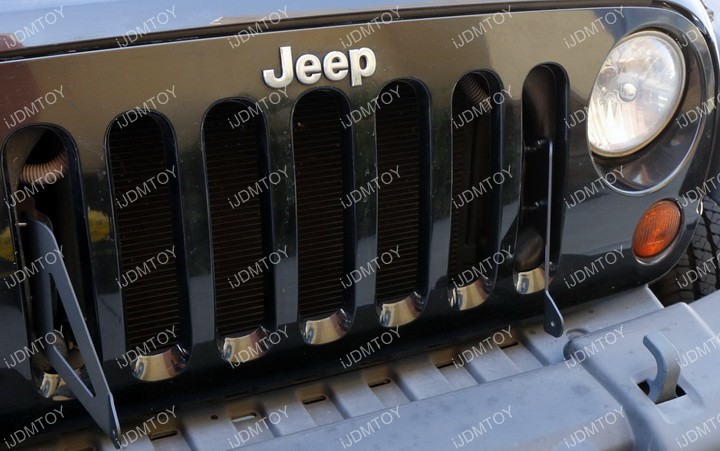 Step 5: Now install the LED bar in between the brackets and bolt all the components together.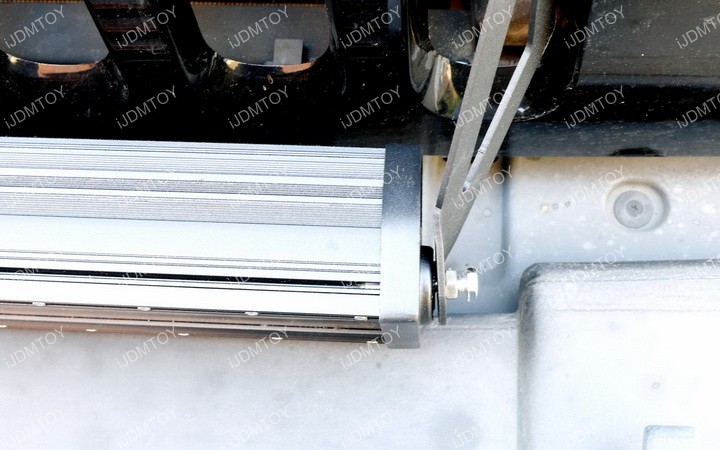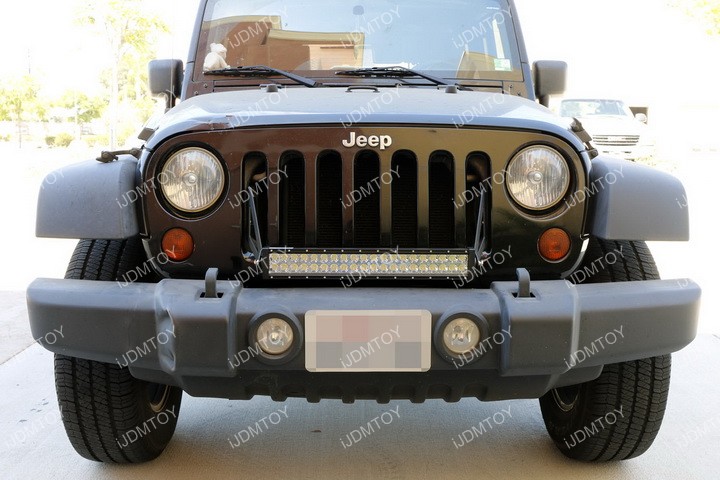 Step 6: Wire up your new Jeep Wrangler LED light bar system and enjoy the new rugged look.