This is an installation guide for SKU 35-920.
This is a guide for a no modification required grille mounted LED light bar for the 2007-up Jeep Wrangler. For more information, please visit the 20" 120W LED Light Bar For 2007-2017 Jeep Wrangler JK page.
Step 1: Choose to mount on the top or bottom of the grille. The brackets will need to point up and down, respectively.

Step 2: Use a pair of pliers to remove the plastic fasteners on both sides of the grille.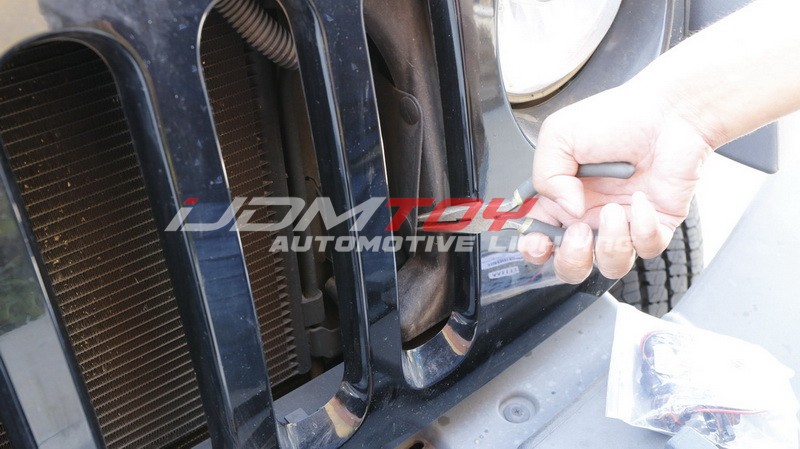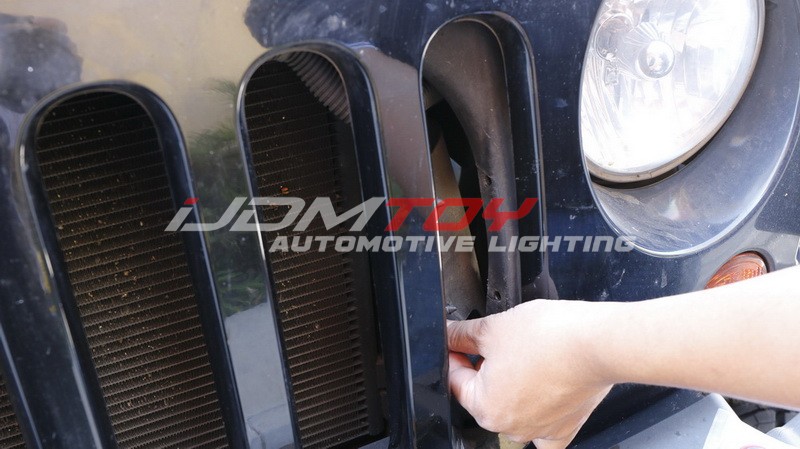 Step 3: Bolt the brackets through the inner holes onto the slat. Reach behind the grille frame to access the back of the slat so you can fasten the nut through the bolts. Make sure the brackets are curving towards the center of the grille.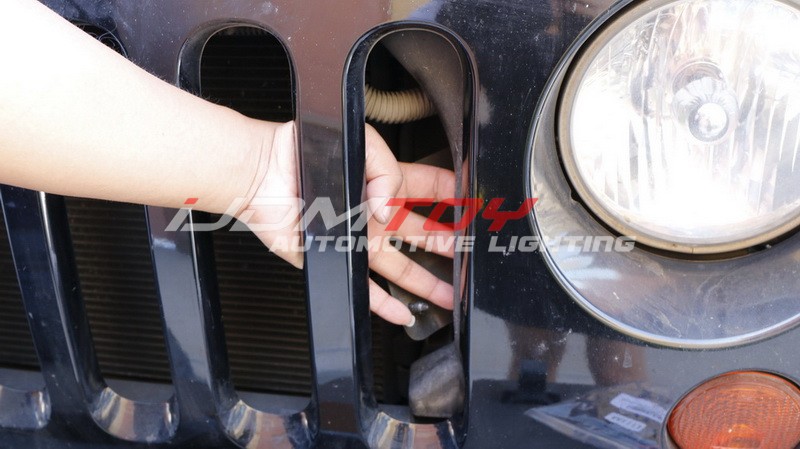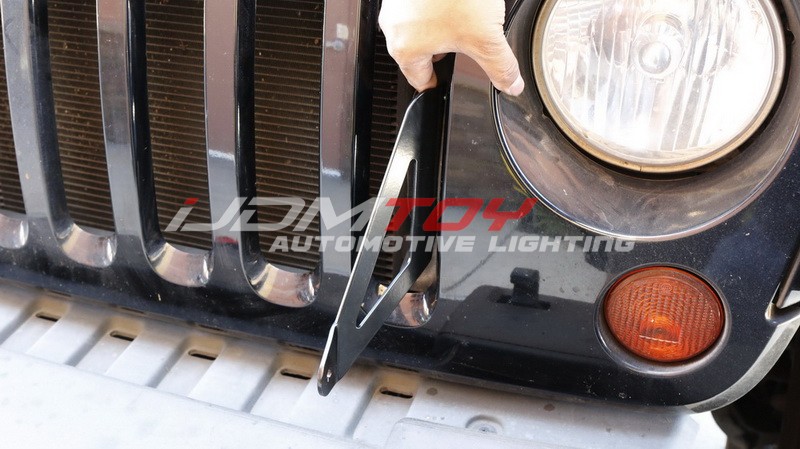 Step 4: Clip the plastic fasteners into the outer holes of the mounting brackets for the light bar.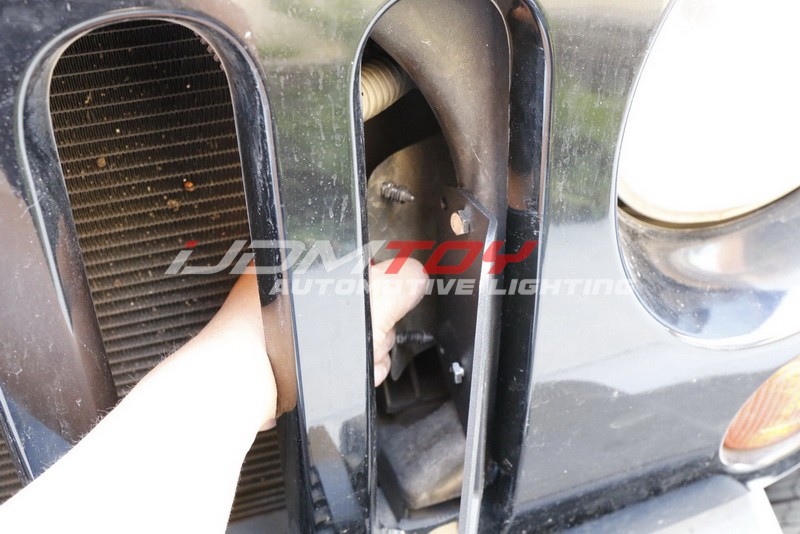 Step 5: Secure the LED light bar using a nut and bolt combo on both sides.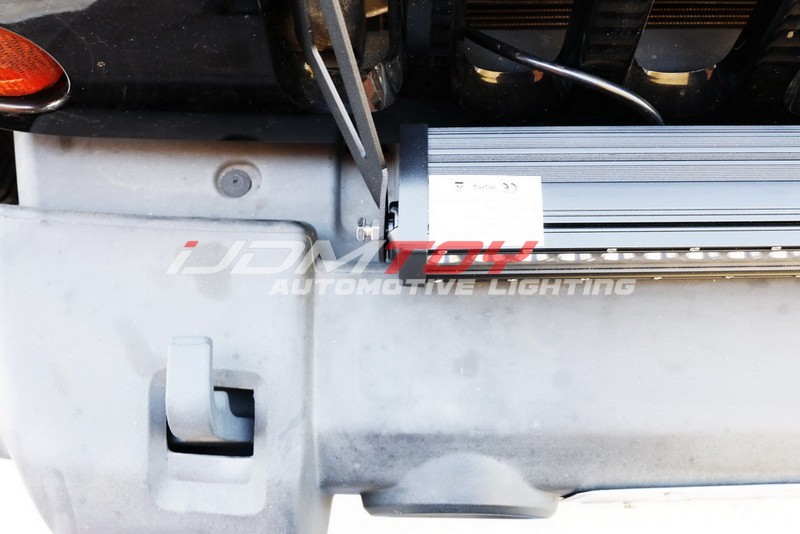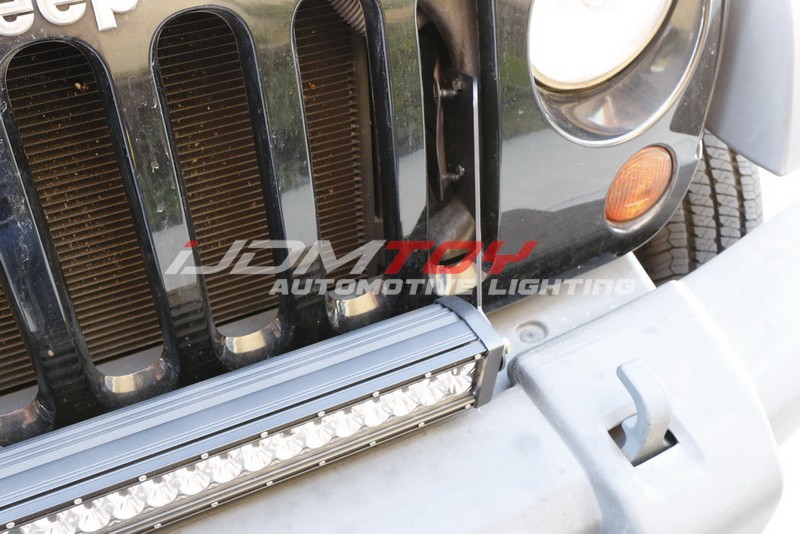 Step 6: Wire the LED light bar into an existing harness or run a relay. Test to make sure it lights properly.
As you can see, our bracket system for the Jeep Wrangler LED light bar does not require bumper modification or a bullbar and therefore, saves you money. With its simple design that promotes easy installation, you can enjoy a clean look that does not get in the way of your Jeep Wrangler's natural, rugged look.