This is a tutorial that will show you how to install the above 3rd brake light LED rear pod light kit on the 2007-2017 Jeep Wrangler JK (35-957) (70-263). The following steps will apply to both the single 36W Jeep LED pod lamp as well as the dual 72W Jeep LED pod light lamp. After your installation, your Jeep Wrangler will be equipped with a powerful white LED light that sits above your 3rd brake light, adding a searchlight, back up reverse light, or any other function you want.
Step 1: Thread a spring washer through the included screw. Put the screw onto the base bracket.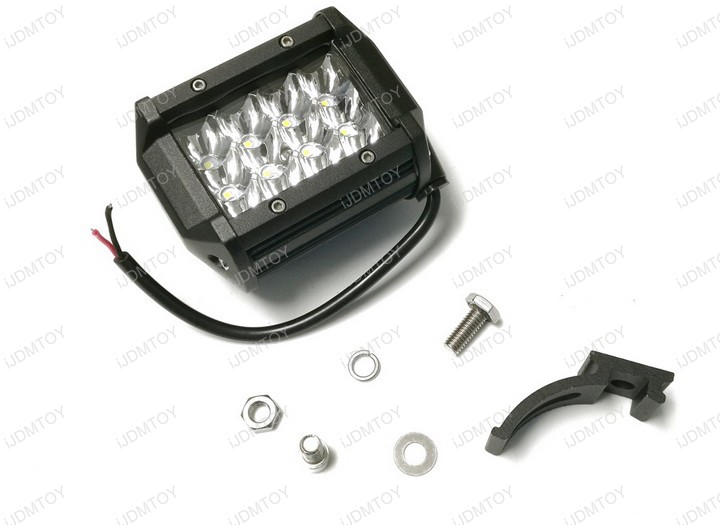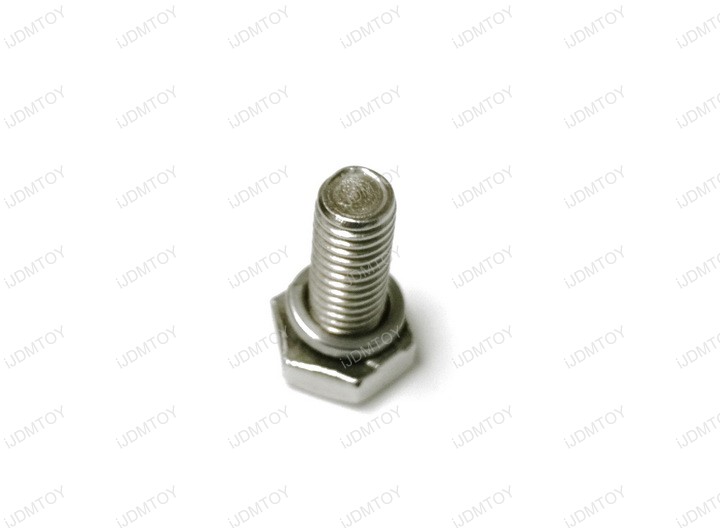 Step 2: Secure the base bracket onto the LED pod light by threading the screw through the nut inside the pod lamp. Repeat steps 1 and 2 if you are installing two Jeep over-3rd-brake-light LED pod lamps.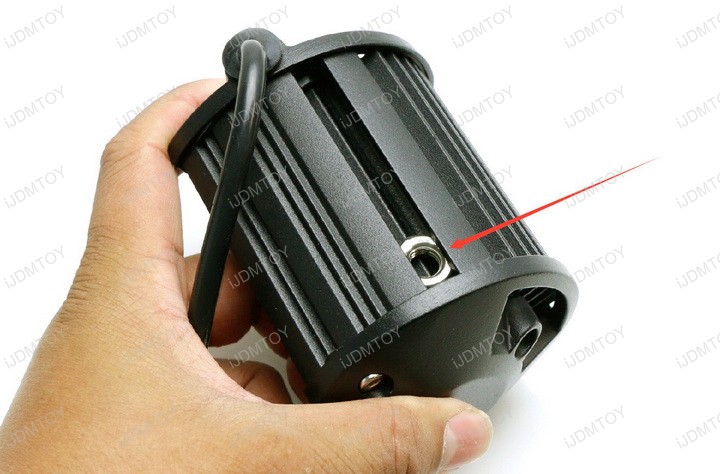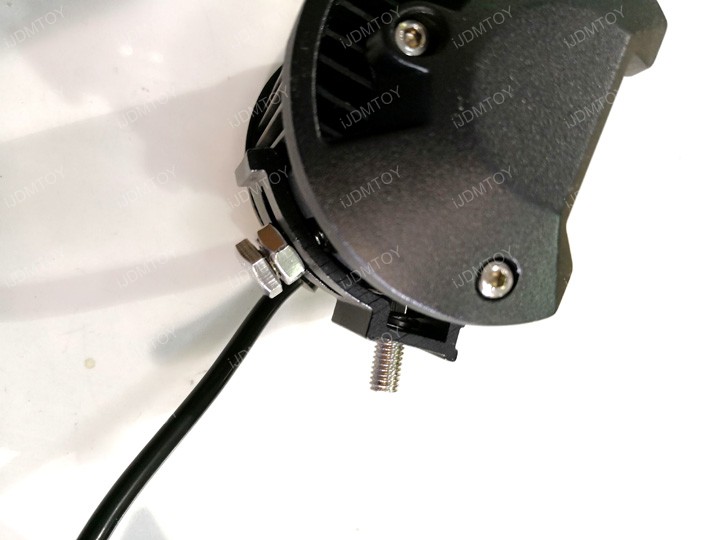 Step 3: Mount the LED pod light(s) onto the main mounting bracket. Use a flat washer and nut to firmly secure the LED podlamps to the metal mounting bracket.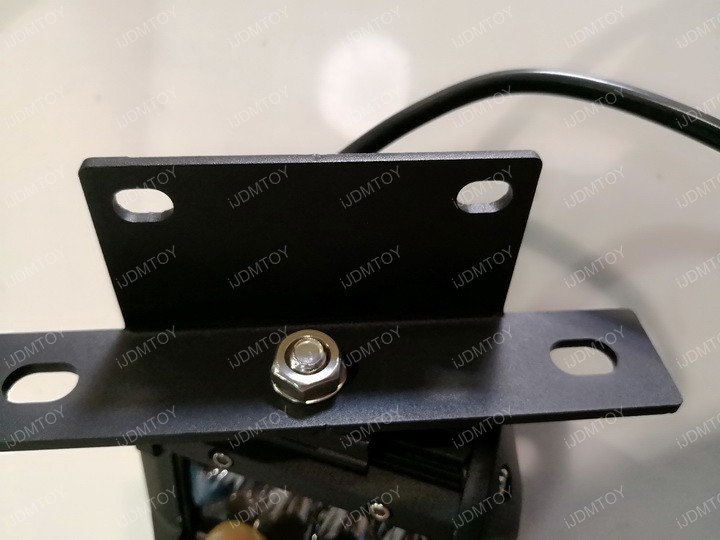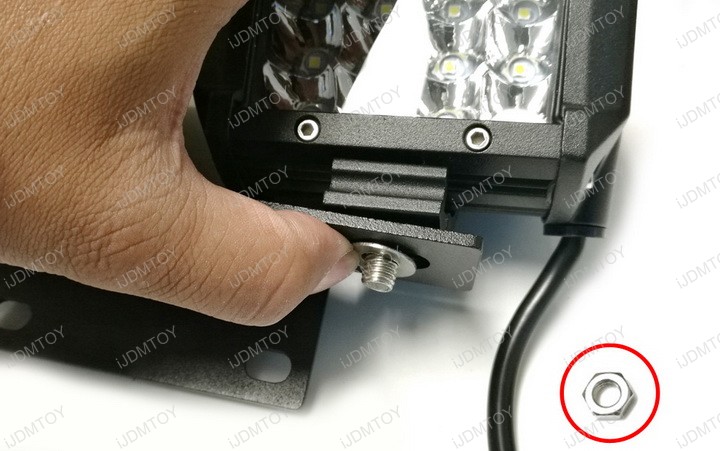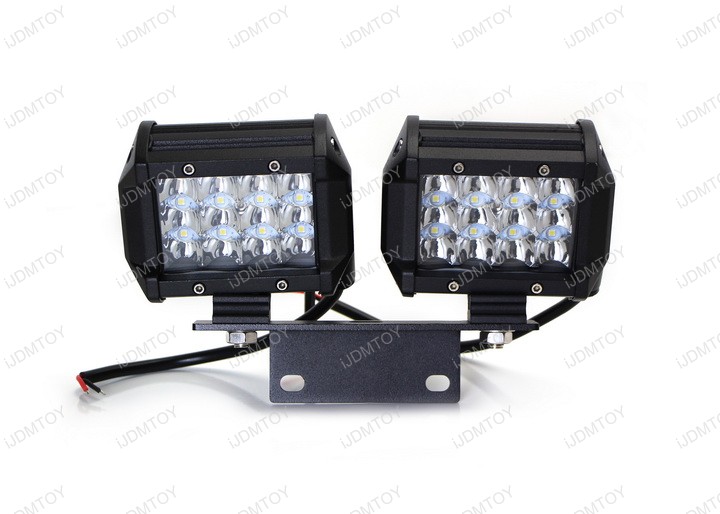 Step 4: Remove the screws behind your third brake light and secure the LED pod light bracket assembly.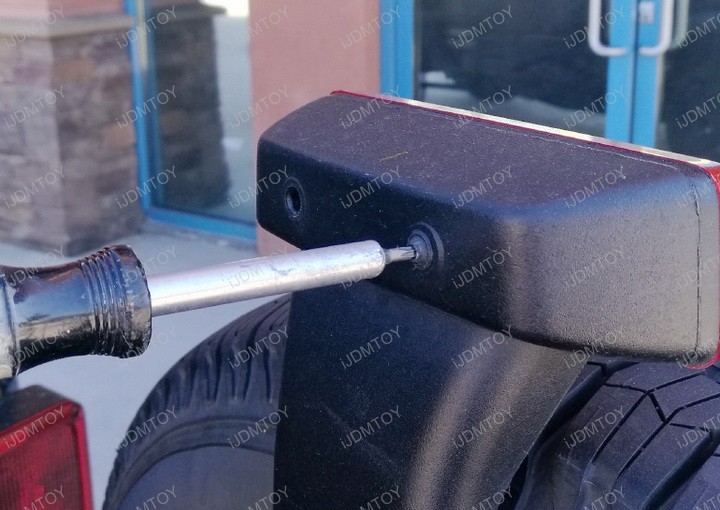 Step 5: Wire the LED pod lights to the rear light harness of your choice. The rear above 3rd brake light LED pod light kit gives your Jeep Wrangler a searchlight or an additional reversing light, driving light and more.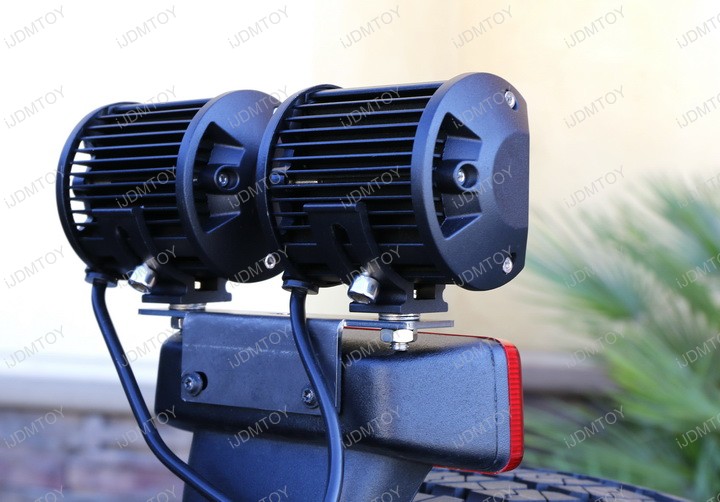 Test your tail end LED pod light(s) to make sure it fully lights up. Once you've confirmed functionality, you may now enjoy the high light output of your rear above 3rd brake light LED pod lamp(s)! Find this and more offroad truck LED lighting today.