This installation guide will apply to 2007-2011 BMW E92 3 Series Coupe and 2009-2011 BMW E90 3 Series Sedan.
You can find the High Power H8 LED Angel Eyes here.
1.) Make sure that the car is off and has cooled down enough to allow you to comfortably work close to the engine. Open the hood and take a look at the top portion of your headlamps, there is a plastic cap that can be removed. Use a flat head screwdriver and push the tabs to open the cap.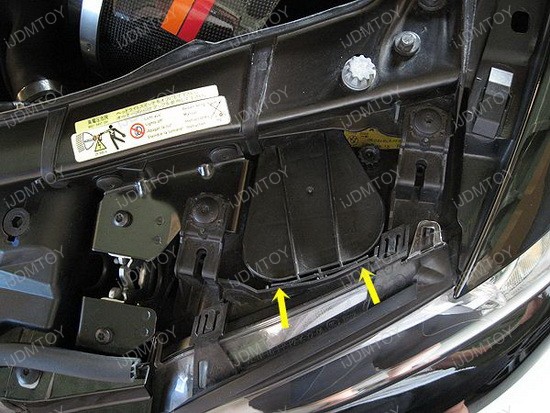 2.) Remove the bulb that is attached to the grey connector with brown and yellow wires from the housing by twisting it. Remove the grey connector from the bulb and set stock bulb aside.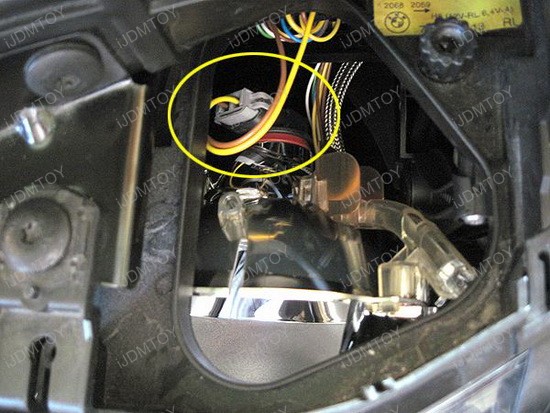 3.) Once you have the stock bulb removed, please connect our High Power LED BMW Angel Eyes H8 Ring Marker Bulbs to the stock harness and test the light before continuing. Our LED bulbs are polar sensitive so they will only light up when the positive and negative wires are correctly aligned, if the bulb does not light up, flip the connection around and try again. Test the light to make sure they work first before installing.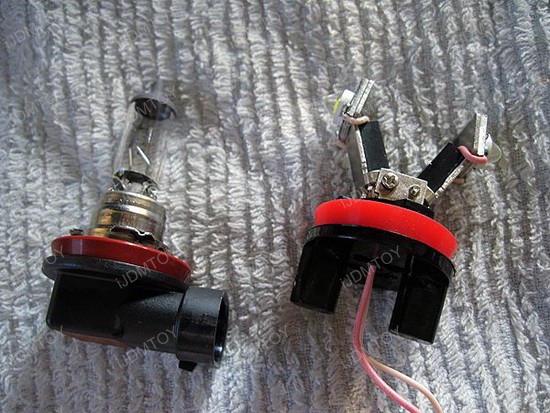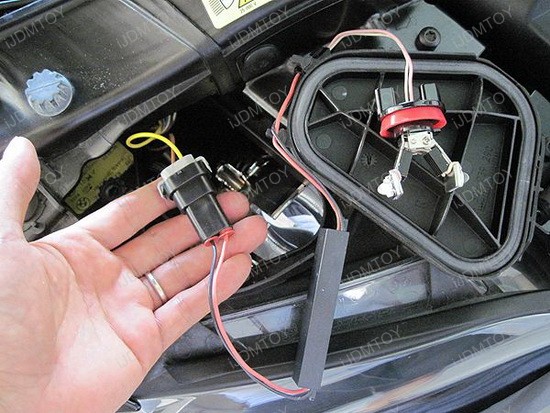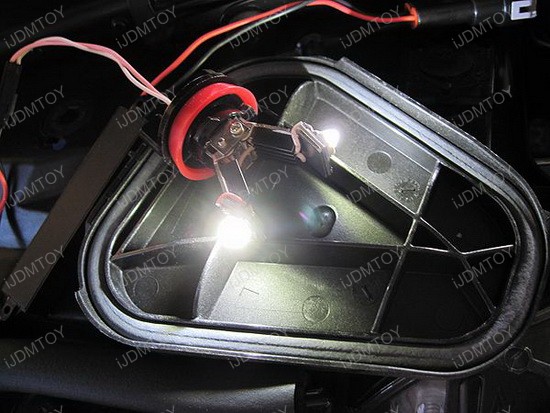 4.) The following step is for customers who purchased our #S7 60° Angle High Power LED BMW Angel Eyes H8 Ring Marker Bulbs only, if you purchased our 10W or 20W H8 LED BMW Angel Eyes H8 LED Bulbs , please proceed to step five (5): Use a clamp or simply use fingers to compress the two arms together to allow you to fit the bulb into the housing.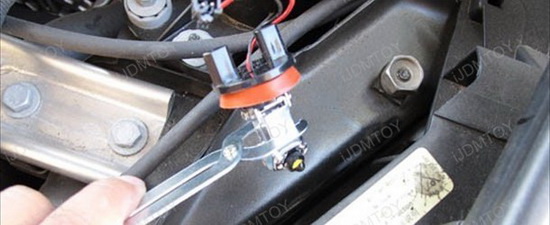 5.) Install our LED BMW angel eyes into the housing and twist lock the bulb to secure it. If the bulb fits loosely in the housing, we recommend that you use the red rubber o-ring from the stock bulb on our LED bulb. If the fitment is still loose, use electrical tape at the base of the bulb (underneath the three locking tabs) until the proper fitment is achieved.
6.) Make sure that the LED diodes (or arms of the LED bulb) are facing directly into the openings of the BMW angel eye tubes or else the output of the light will not be sufficient to light up both rings evenly.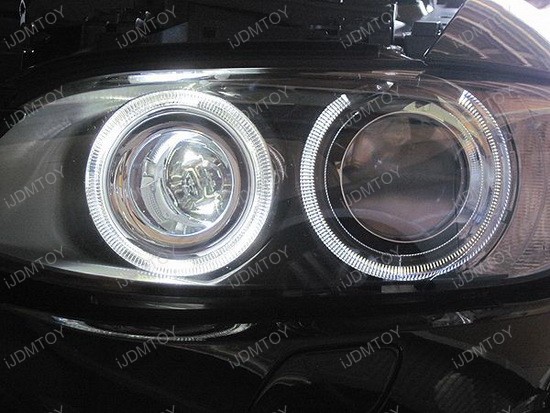 How to make the outer ring brighter?
INCORRECT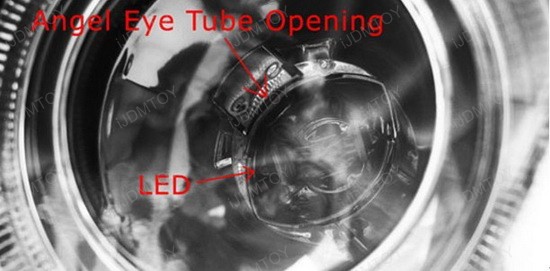 CORRECT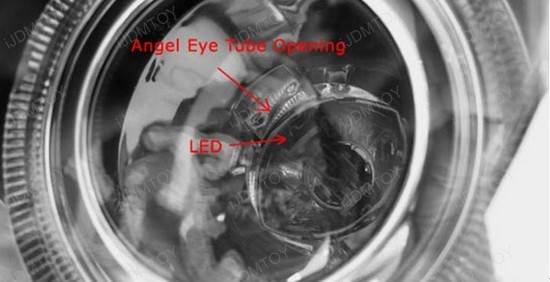 7.) Once the BMW angel eyes are properly installed, follow steps two (2) and one (1) in reverse order to re-install the lights.* *If you purchased the additional H11 Error Free Decoder Wiring Kit along with these High Power LED BMW Angel Eyes H8 Ring Marker Bulbs, you will need to either leave the plastic cap off or drill a hole to allow the wiring to go through the cap. Since the resistor portion is too large to fit inside the housing, it will have to be mounted onto a metal surface.