You can find this product under Smart Fortwo 8W High Power LED DRL Lamp (70-708).
***This guide assumes that you have already removed the mesh grill insert from the bumper. If you have not done so, you can click on the link below which will take you to the install guide on how to remove the mesh insert***
1.) After removing the existing mesh grill insert, compare it with the replacement purchased from us to verify that the tabs match up to ensure perfect fitment. (how to remove the mesh grill insert)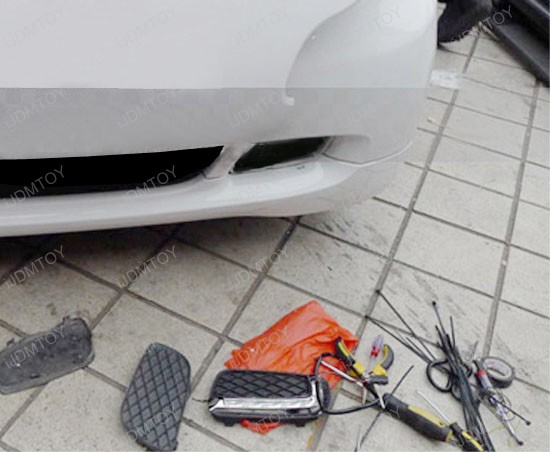 2.) Route the wires through the opening into the engine bay area (removal of the bumper may help with the installation a lot, but it is not required). Clip the LED lamp into place.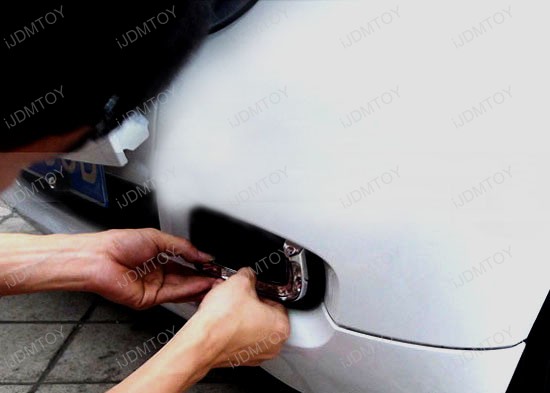 3.) Route the Black (-) and Red (+) wires inside the vehicle and underneath the passenger seat where the battery is located. Tap the wires to the positive and negative terminals of the battery.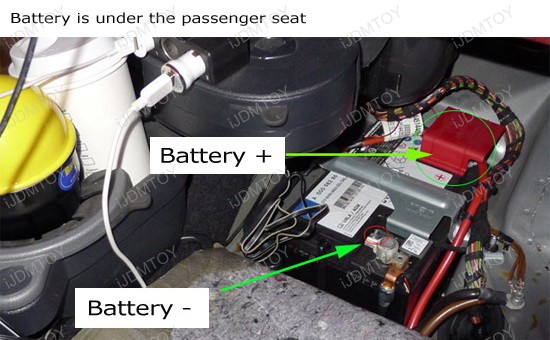 4.) Route the Blue wire from the LED DRL Module Box to behind the passenger headlight and tap to the ACC wire which is the black/white stripe wire as shown below. This enables the lights to turn on when the vehicle is on. ( How to find ACC wire)
*Note: It takes 5-10 seconds for the DRL lamp to turn on when this power becomes active, this is to allow the vehicle to regulate the electrical power in the vehicle before the LED lamp draws power from it*