You can find the Ford LED Side Mirror Marker Lights (35-032) here.
Get rid of your plain stock side mirror marker lights and upgrade the entire assembly to LED. These Ford F250 F350 F450 F550 LED Side Mirror Marker Lights are a great choice to add a big of an aggressive touch to upgrade the trucks.
Step 1: Adjust the Ford F250/F350 mirrors at an angle and slightly pop out the mirror from the bottom to locate the white tab behind the mirror.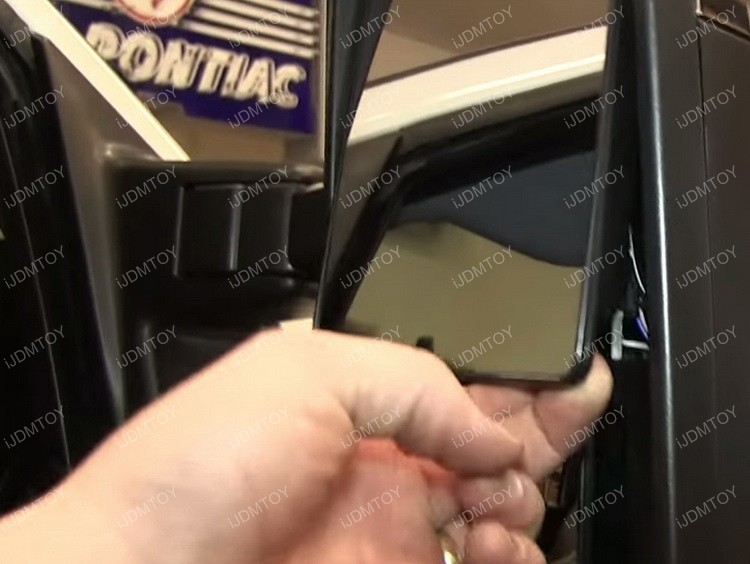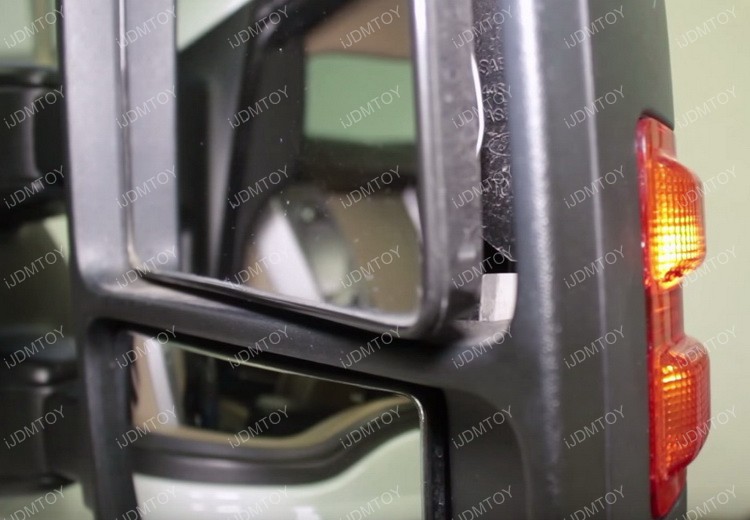 Step 2: When you locate the white tab, use your fingers or a screwdriver to push the tab in to release the OEM side mirror reflector.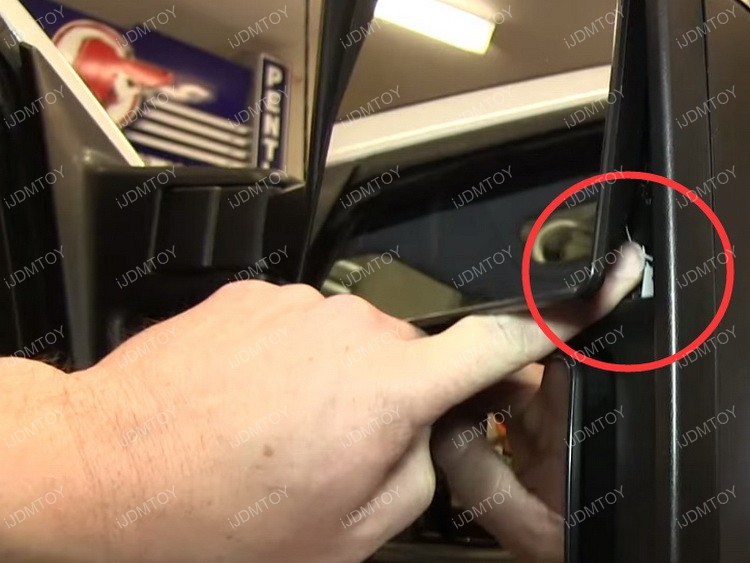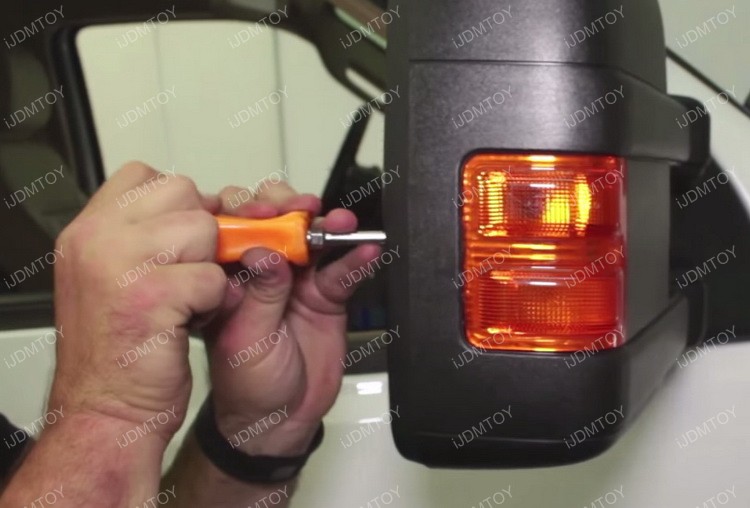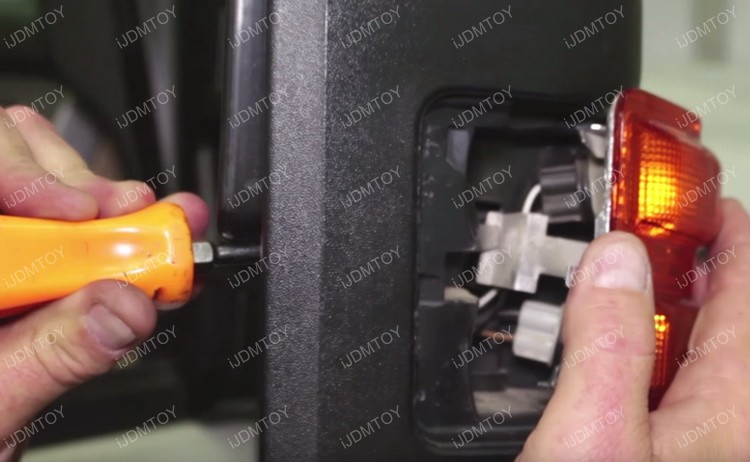 Step 3: Carefully twist and pull to remove the OEM side mirror marker light housing. Place the side mirror lamp off to the side. Unplug the stock halogen bulbs as well.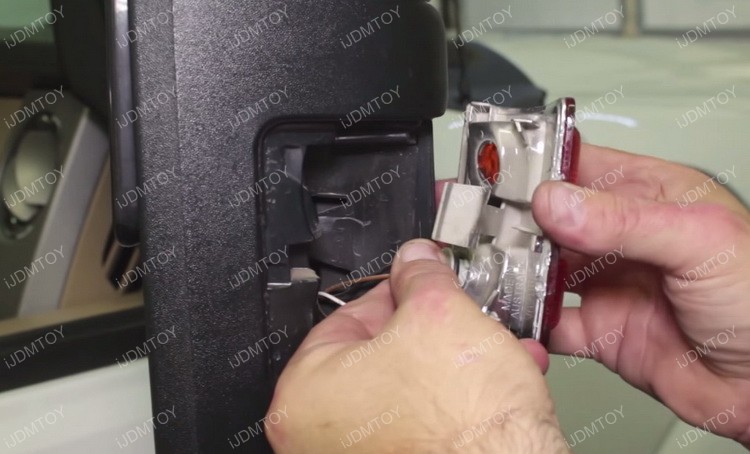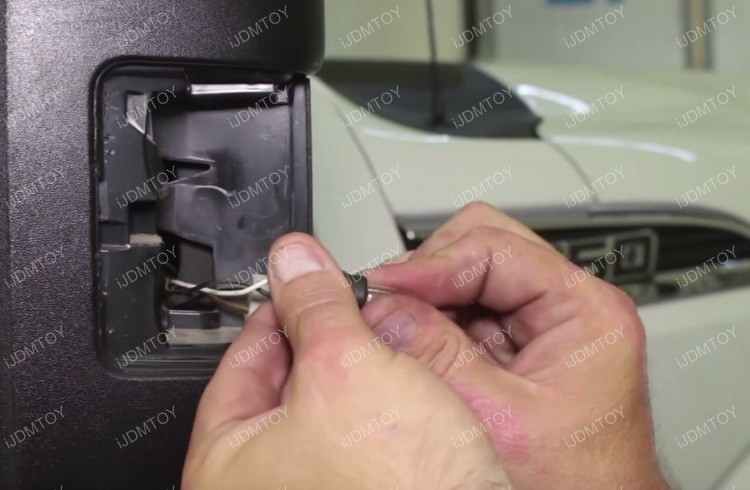 Step 4: Directly replace with the new iJDMTOY LED side mirror marker lights and plug in the adapters. The adapters are polar sensitive so if they do not light up, simply flip the bulbs 180 degrees.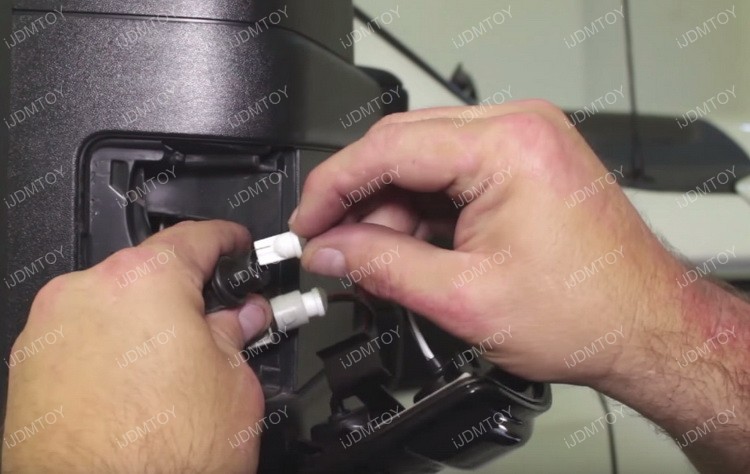 Step 5: When the LED side mirror marker lights are working properly, you can pop the iJDMTOY smoked lens side mirror reflectors in place to secure.