This is an installation guide for SKU: 35-032
This tutorial will show you how to install smoked lens LED side mirror lights for the 2008-2016 Ford F-250, F-350, and F-450 Super Duty trucks. This is a very popular LED item among Ford truck drivers, as it directly replaces their unappealing side marker lamps.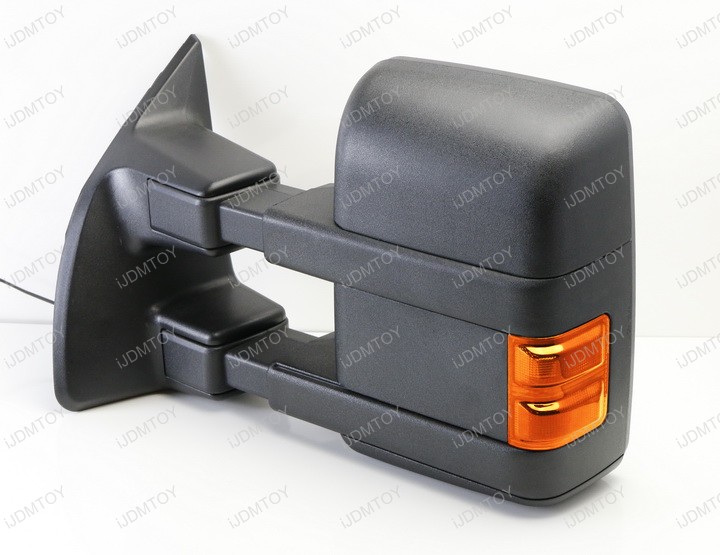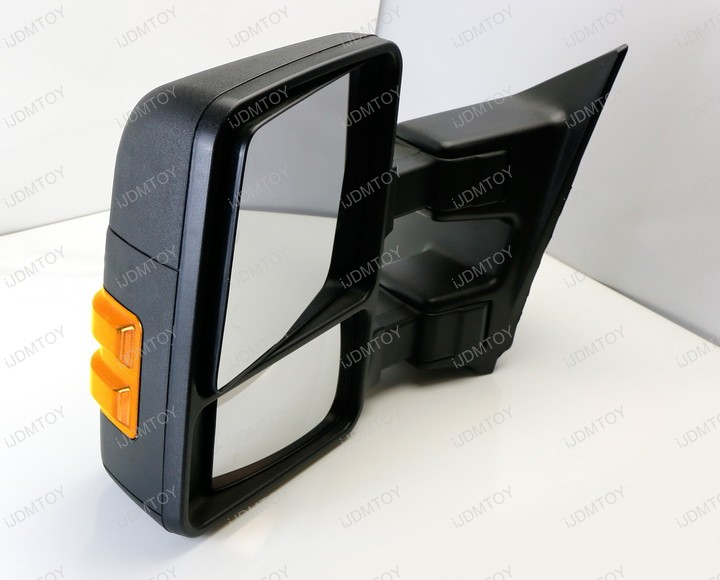 Step 1: Release the stock side mirror lights. Push the mirror out to access the side mirror light's tab. Push it with a screwdriver.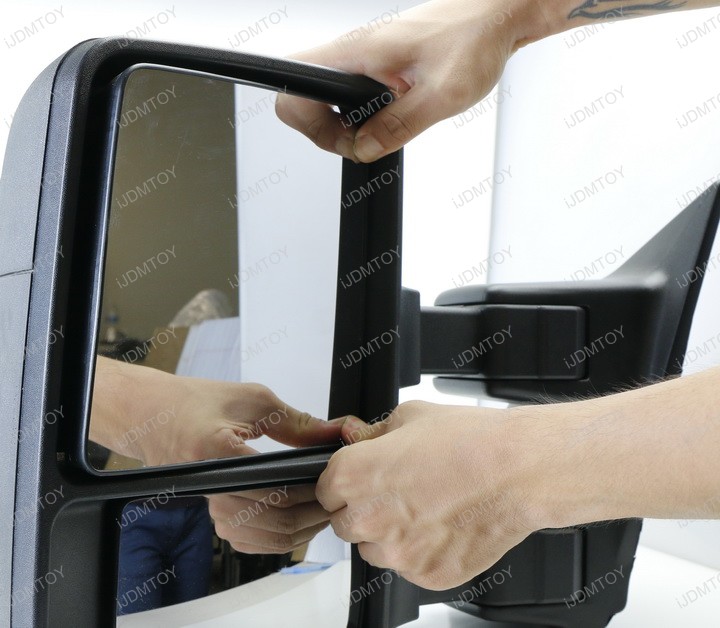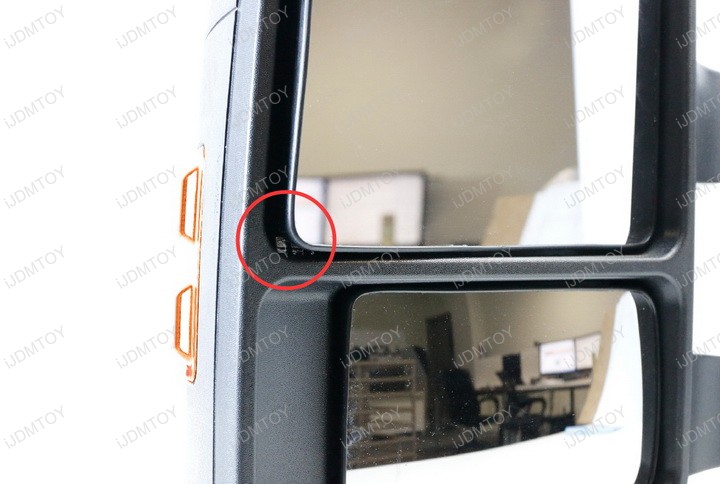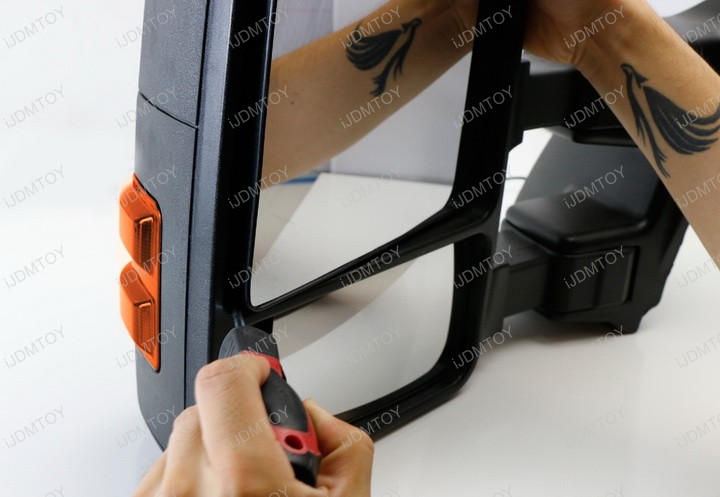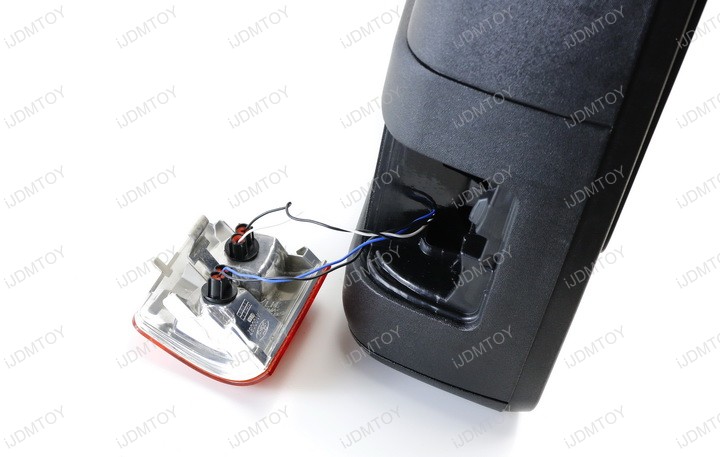 Step 2: Twist and unlock the sockets and unplug OEM light bulbs.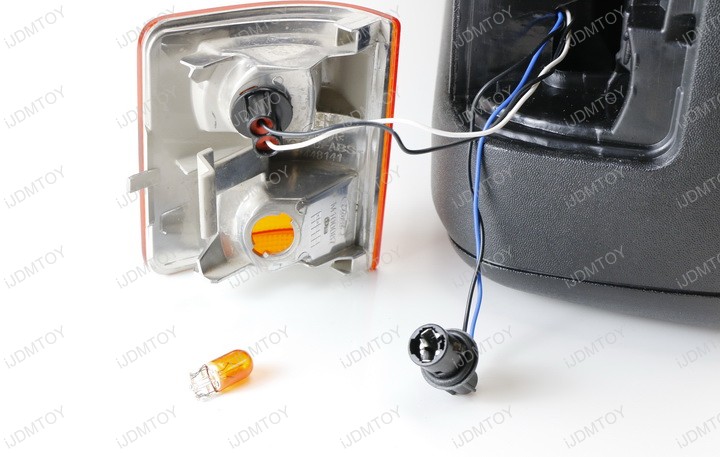 You've probably noticed the little lock tabs on the sockets. Looking at these tabs is the best way to determine where you will be plugging in the connectors. This is because the color of the wires vary between year models.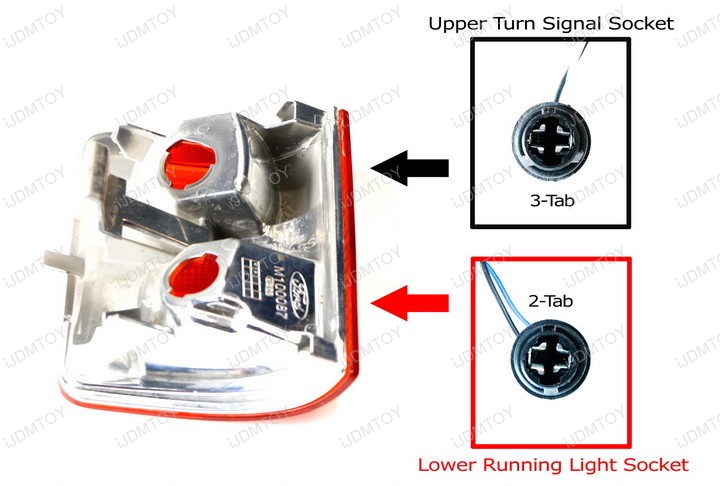 Step 3: The 3-tab socket gets the turn signal connector, while the 2-tab socket is connected to the running light adapter.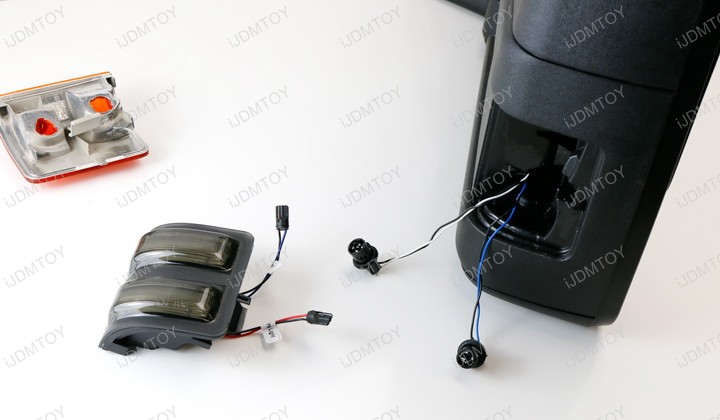 Make sure the black wires on the sockets and adapters are aligned with each other.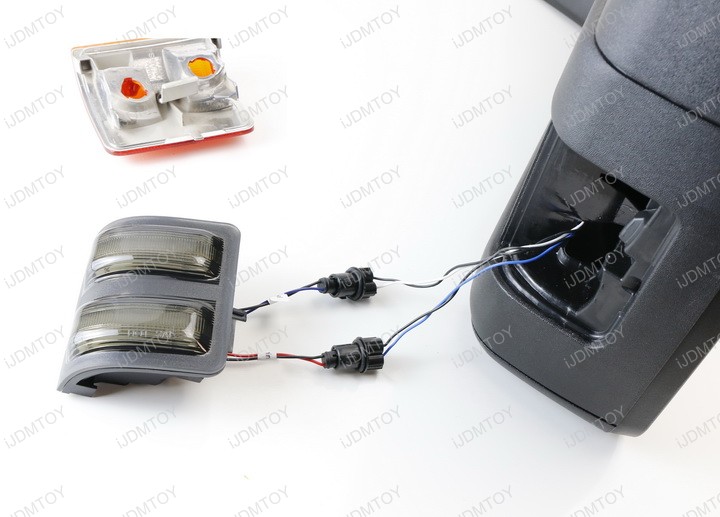 Step 4: Test the LED side marker light to make sure it properly functions.
Step 5: Tuck in the wires and snap in the LED side marker lights to finish. Enjoy your Ford Superduty's brand new LED side marker lights!
Find this and more truck accessory lighting today!