This is a quick tutorial that will show you how to install the 2008-up Dodge Challenger front license plate relocation kit (AA2142). While your Dodge Challenger probably came included with a front license plate holder, its black plastic appearance may not look very appealing. So rather than putting on a thick and cumbersome front license tag holder, installing this discreet steel license plate mount relocator using your Challenger's existing mounting holes is ideal.
Step 1: Locate and remove the two screws on the passenger side of the under-engine shield.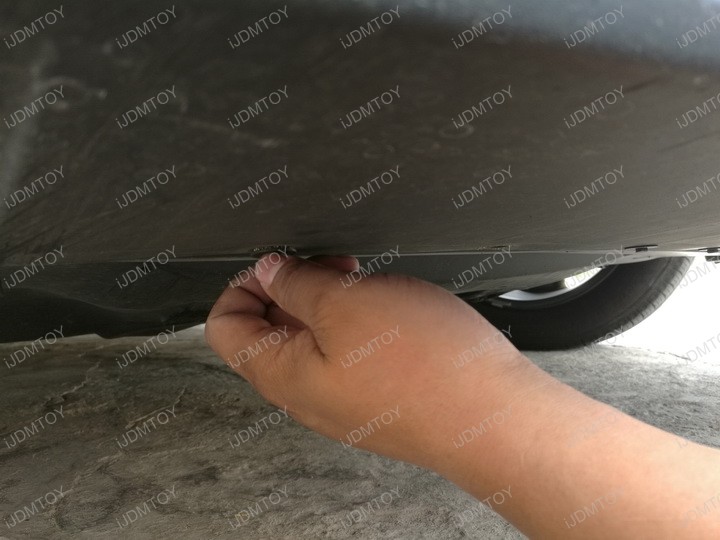 Step 2: Bolt on the metal license plate bracket relocator using the two existing screws. If it is too loose for your liking, you may thread bolts through the additional two mounting holes to further secure the license tag relocator. Drilling is required to bolt the screws through the additional two mounting holes.
Step 3: Secure your license plate onto the lip of the license plate relocator to finish.
Find this and more license plate brackets and mounting hardware today!