These pictures showed step by step DIY installation guide for SKU 70-739 on how to install exact fit high power LED daytime running lights on 2009-2011 Volkswagen CC.
You can find this Volkswagen CC LED DRL.
1.) On the front of the vehicle, there is one (1) screw holding the entire plastic bezel onto the bumper on either side. Remove that screw and pull the assembly out.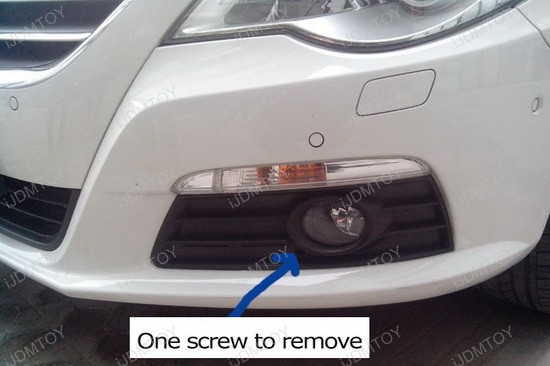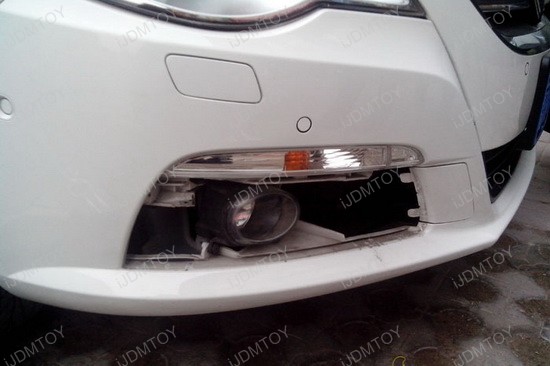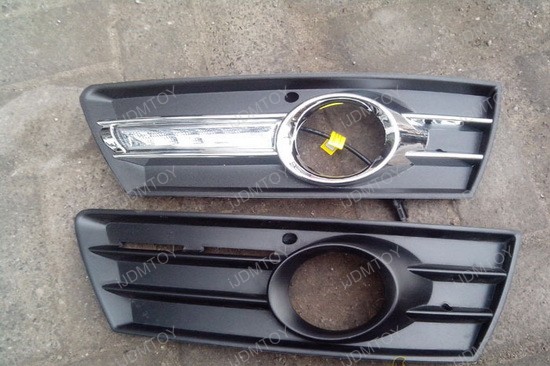 2.) Route the wires from the LED assembly through the opening into the engine bay. Use a long stick or tool with the wiring taped onto it so you can easily route it to your engine bay on the top.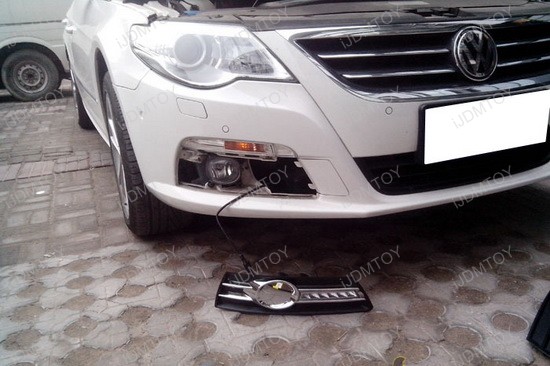 3.) Once the wires have been routed up, attach the LED assembly to the vehicle the opposite way of how it was taken off. Do not forget to screw the assembly in.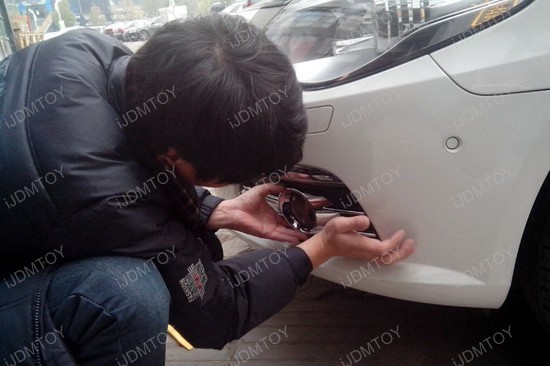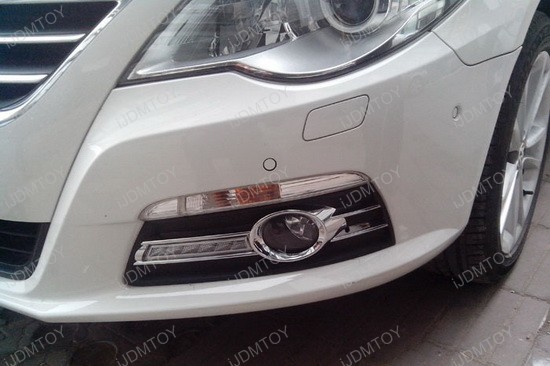 4.) Gather the two (2) wires from either side and connect it together to the Automatic ON/OFF DRL Switch Module.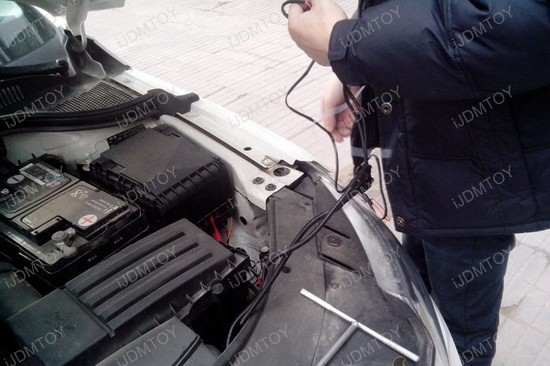 5.) Locate the battery and connect the BLACK wires to the battery negative terminal.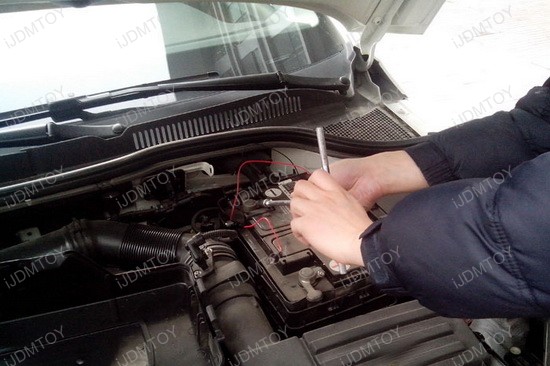 6.) Open the fuse box and tap white wire to ACC 12V+ inside the fuse box (any 12V power source such as parking light positive)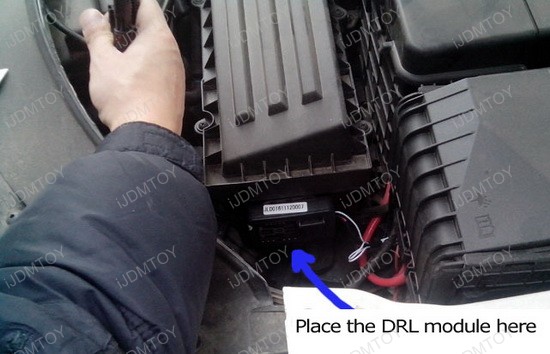 7.) Turn on the vehicle and enjoy your new Volkswagen CC LED daytime running lights!