Installation guide base on a 2012 Toyota Prius for Direct Fit LED Interior Lights and this installation guide will apply for 2010-up Toyota Prius and Prius V with no safety connect (SOS)
You can find this product under Toyota Prius LED Interior Light Kit (prius-df05).
***Before continuing with this installation, please make sure that your front map light housing looks exactly as how the picture below shows. If your housing is different, this installation guide will not apply to your vehicle***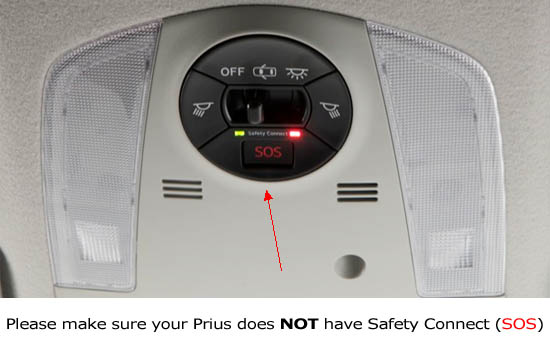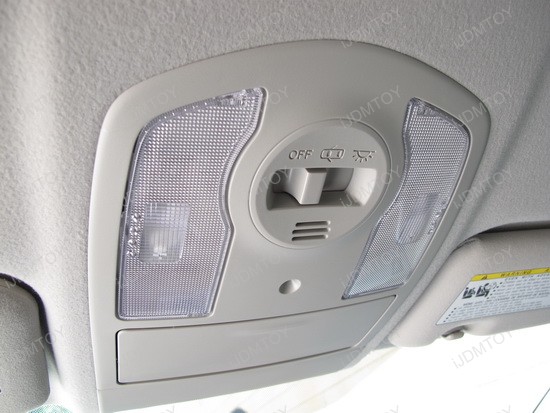 1.) Using a flat trim removal tool (or wide base flat head screw driver), carefully remove the plastic lens from the housing and set aside.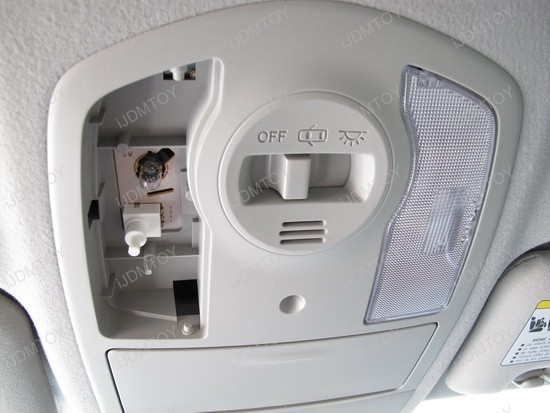 2.) Install the T10 adapter into the socket and turn on the light to test the light. If the panel does not light up, flip the bulb and/or move the metal contact pins outward and to the side to troubleshoot the bulb. Install the LED panel and proceed.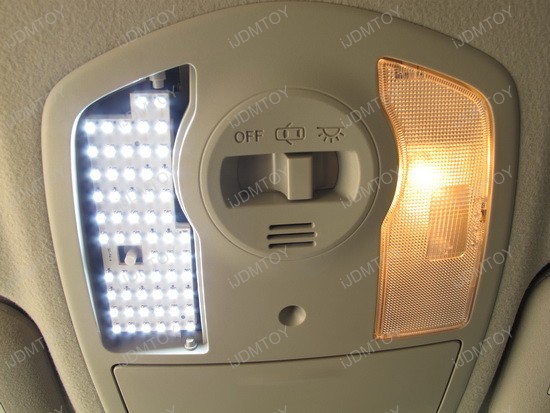 3.) Using the same tool as the first step, remove the plastic lens from the rear dome light.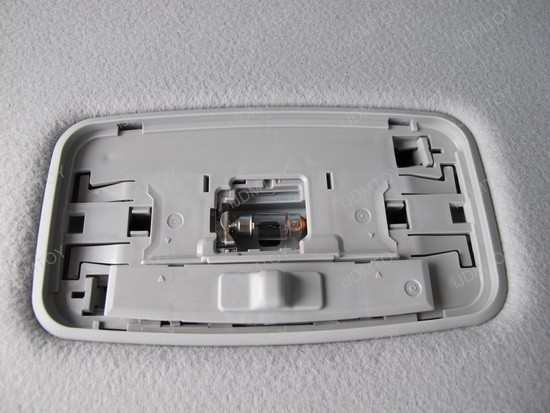 4.) Install the D31 adapter first and then install the LED panel into the housing. Test to see if the panel lights up and if it does not, flip the bulb to perform the troubleshoot.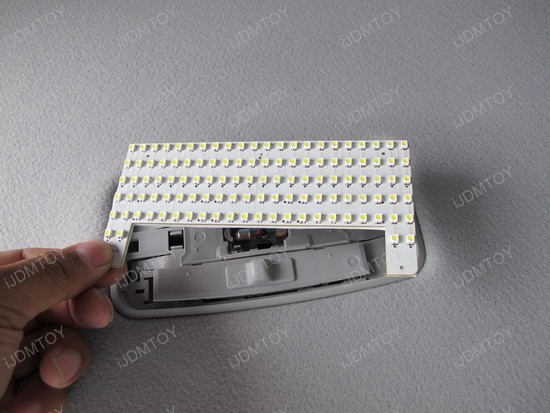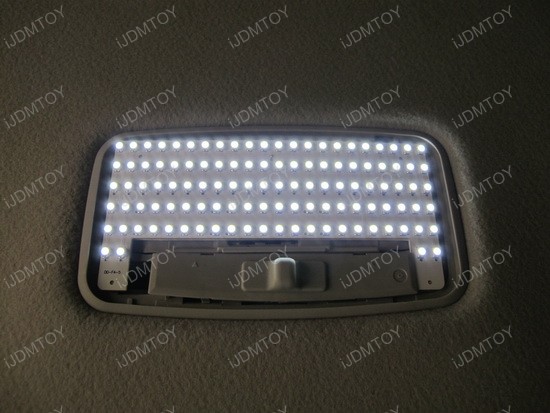 5.) Locate your vanity lights above your mirrors, using a the trim removal tool, and remove the vanity light housing from the headliner. Replace with our LED panel and re-install.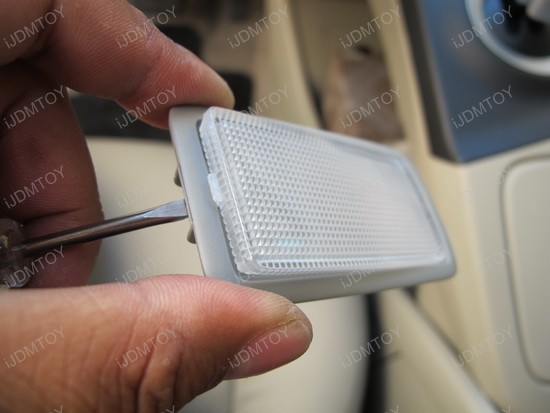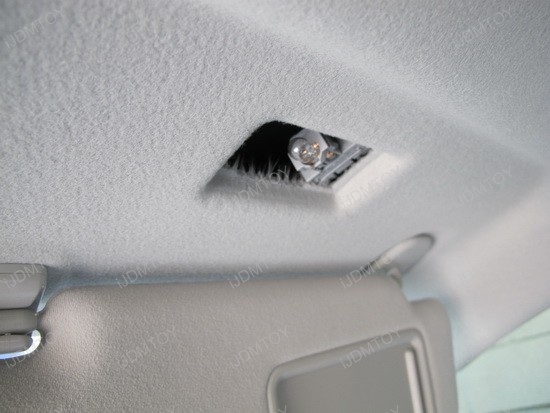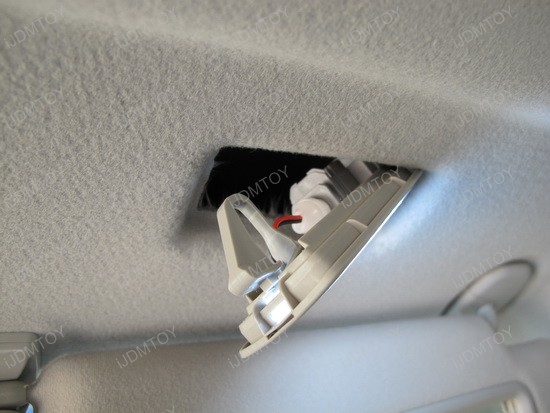 6.) Lastly, locate the side door lights and remove the housing from the door using the trim removal tool. Once the housing is removed, disconnect the plug and remove the metal backing from the plastic lens. The two are held together by metal clips in the plastic circled in red.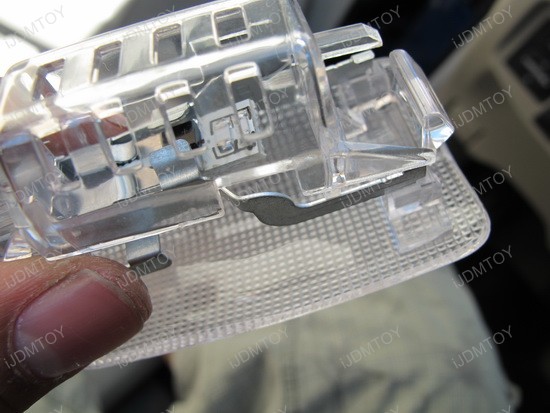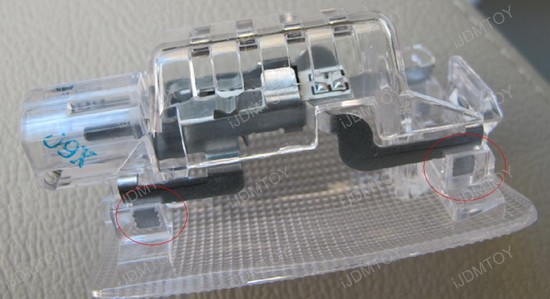 7.) Replace the side door light with our LED bulb and re-install all the lights/housings back into their proper positions and enjoy your new LED interior lights!