This installation guide will show you step by step on how to install the 20" LED light bar for the 2011-2014 Chevrolet Silverado 2500HD and 3500HD. For more detail about this product, please go to 2011-2014 Chevy Silverado 2500HD 3500HD Lower Bumper LED Light Bar (35-908).
Step 1: Locate the two bolts on each side, which should be immediately behind the bumper insert area. Remove the bolts and the factory clip nuts.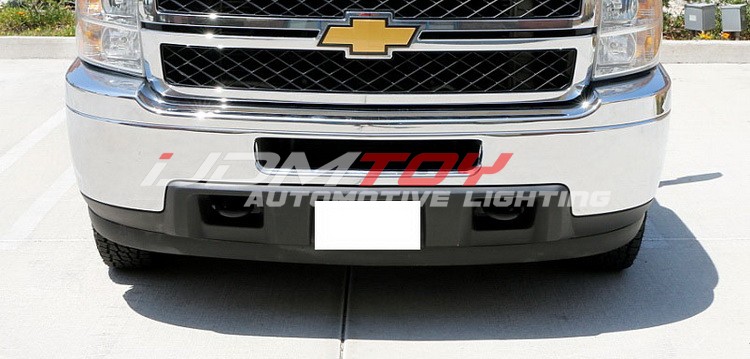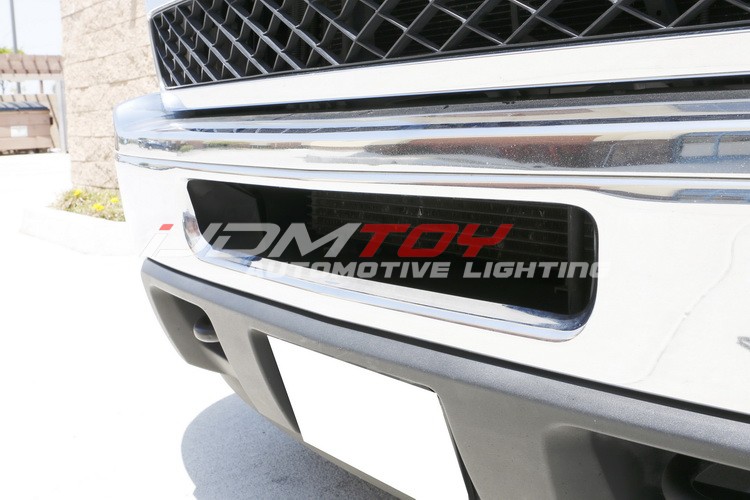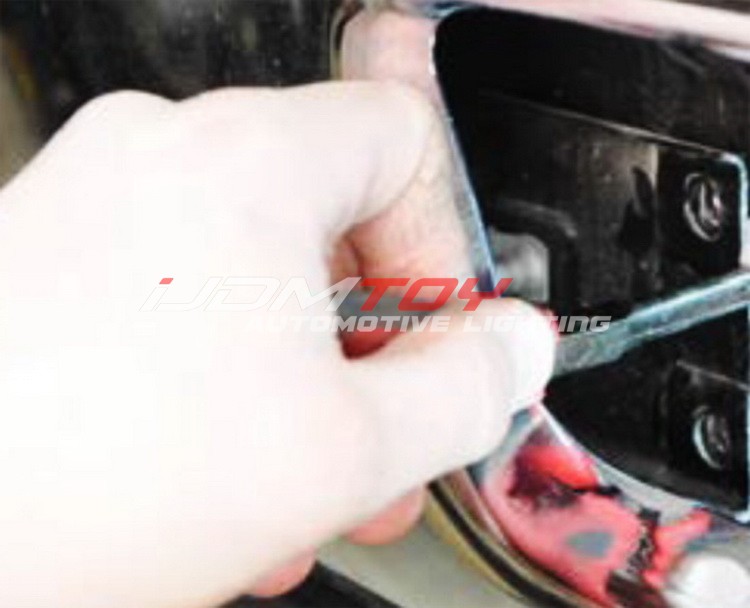 Step 2: Screw in the LED light bar mounting brackets. The support brackets are placed behind the frame horn and should be curving towards the center of the bumper. The light tab faces the inside.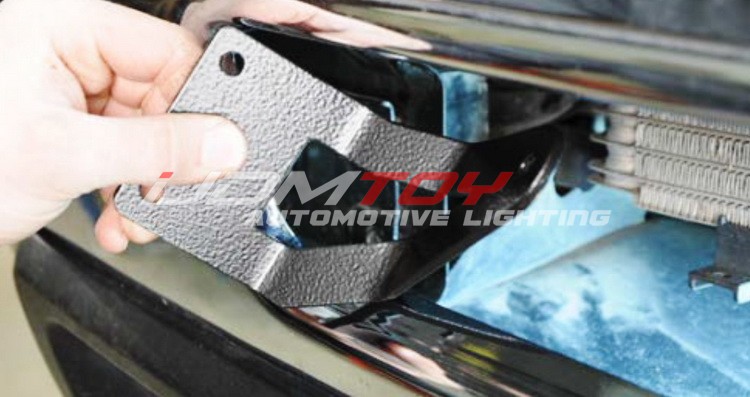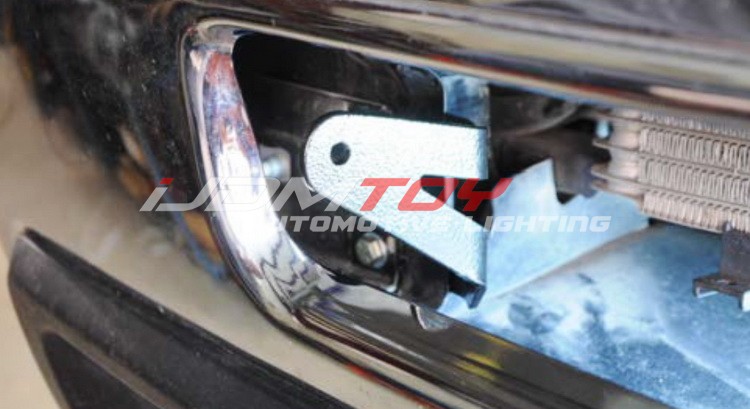 Step 3: Bolt the LED light bar between these two mounting brackets for your Silverado. You can wire up the LED light bar either to the existing 12V power source such as the fog light or headlight, or run a relay wire with on and off switch.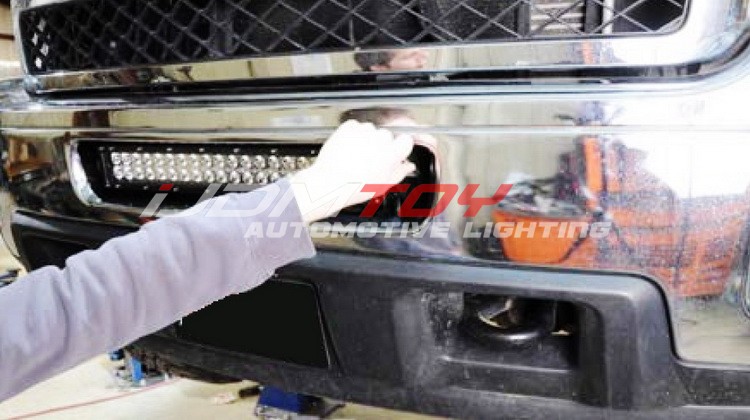 Step 4: Test to make sure the LED lightbar turn on and further adjust its angle slightly and enjoy your all new Lower Bumper Insert LED Light Bar of Silverado 2500HD 3500HD.