You can find this Chevy Cruze LED Interior Package (CHEVY-CRUZE-DF13) here. 
1) Using a trim removal tool (or flat head screw driver with a wide tip), remove the frosted lens from the front map light housing. Remove the stock bulbs after the lens off.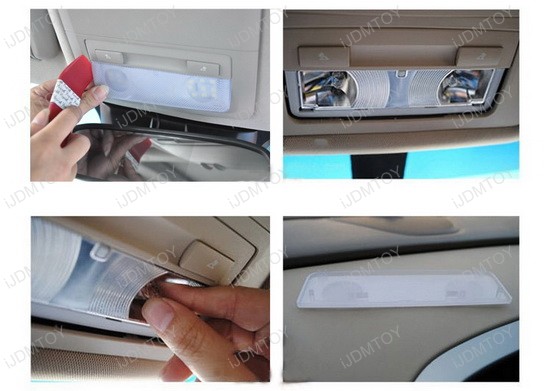 2) Insert our LED bulb into the housing on both sides and turn them on to check. After verifying that the direct fit interior panel lights work, re-install the frosted lens in reverse order of how it was removed.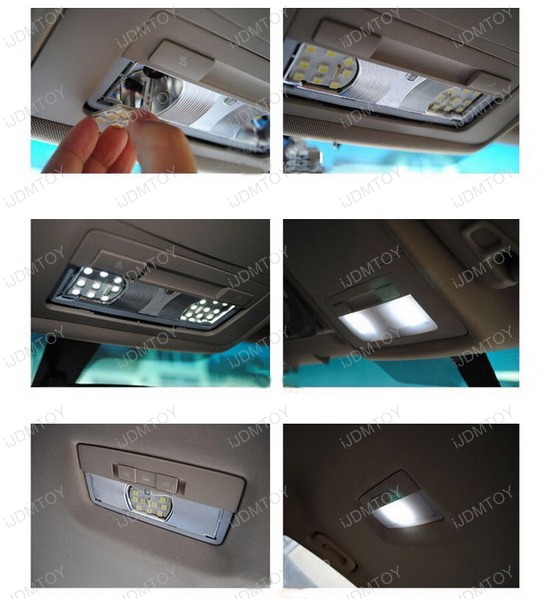 3) Using the same tool as you did for the front map lights, remove the rear dome light lens using the same method. Replace with our LED bulb and test to make sure the interior panel lights work. After that is done, re-install the LED lights and enjoy!
NOTES: Please keep in mind that this installation guide is meant to be used as assistance in installing these lights onto your vehicle. iJDMTOY is not responsible for any damages caused by improper installation or misuse of this guide