You can find this product under Volkswagen Passat OEM Fit LED Daytime Running Lamps (70-724).
This guide features a straight lower bumper grill, but if you have a honeycomb lower bumper grill, the installation process is still the same. To remove, check out How To Remove the Volkswagen B7 Passat Fog Light Bezel and then proceed with the rest of the installation.
Step 1: Gently remove the single screw located at the outer side of the stock bezel. You can use a Torx or flathead screwdriver for this. The protrusion near the middle is not a screw, but a beam adjuster. Then remove the stock bezel cover.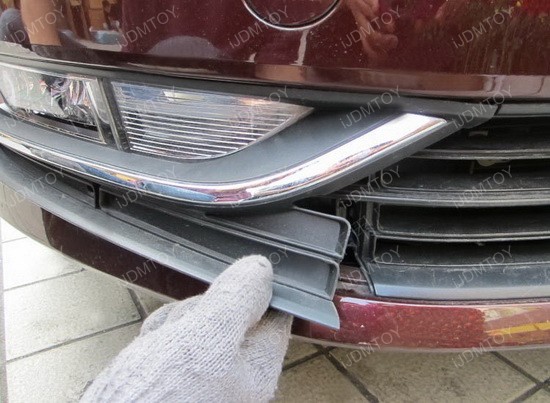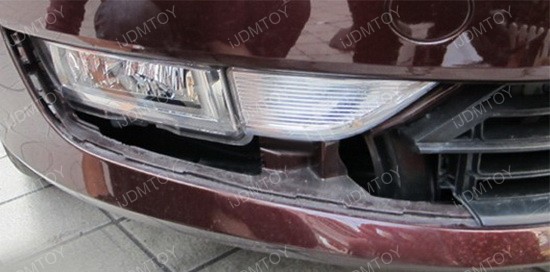 Step 2: This is a comparison of the Daytime Running Lights. This product is designed for vehicles that have a stock fog light, but if your car doesn't have lights this isn't a problem as you can still install this. All you need to do is go to a hardware store to buy a grille mesh insert to cover the fog lamp opening.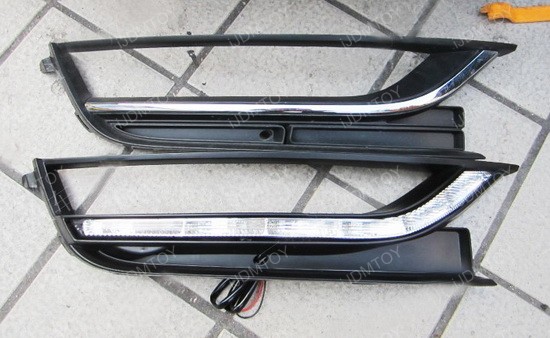 Step 3: Put the new LED daytime running lights back the same way you removed the stock bezel.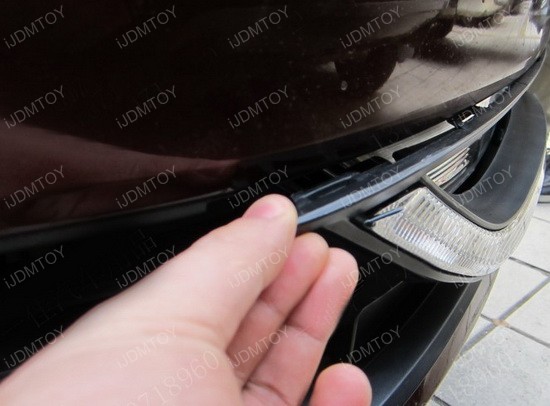 Step 4: Follow the instructions that come with the package to tap the wires. Tap the red wire to battery positive, black wire to battery negative, blue wire to ACC 12V+, White/Yellow wire to turn signal positive for switchback.

You can find the ACC location with an electronic meter by clamping the black wire to the battery negative or the ground. Insert the tester pen into the open fuse box into any unoccupied slot and remember the locations where the tester pen doesn't light up. Start the engine and test on the spots that didn't light up. Find the spot that lights up ONLY when the engine is on. This is the ACC spot.

Step 5: Put everything back gently and mind the tabs of the LED daytime running light.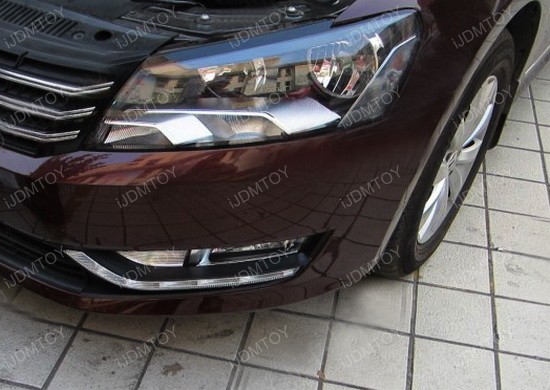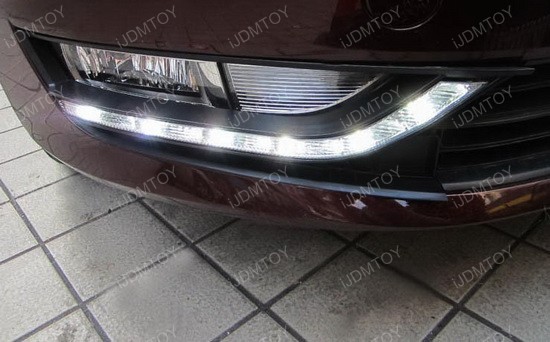 Test to make sure everything works and enjoy your new LED daytime running lights.