This installation guide is for the 2013-2015 Nissan Altima Switchback LED Daytime Running Lights (70-775). Our set of switchback LED daytime running lights replaces the stock turn signal lamps for 2013-2015 Nissan Altima with a dual functioning xenon white LED DRL and amber yellow turn signal light feature.

Step 1: Use a pry tool to remove the fog lamp or bezel cover, and a wrench to remove the turn signal lamp. To remove the turn signal light bulb, you'll need to unplug the bulb and base of the stock turn signal harness.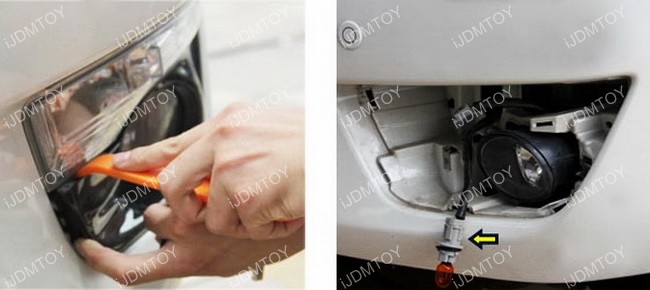 Step 2: Starting from the engine bay, draw all the wires down to the turn signal location.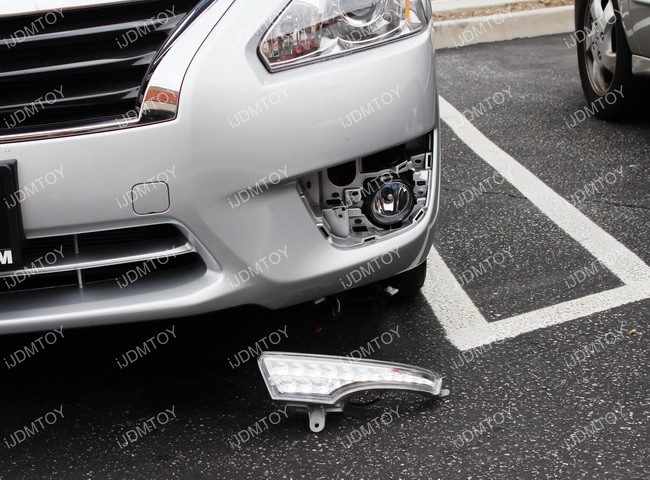 BEFORE WE WIRE UP THE LED DRL: If you feel that the yellow wires are not long enough, you can cut the black wire sleeve to expose more wiring to reach both the driver and passenger side. You may cut the entire sleeve or simply trim off as much of the sleeve as you need.

Or, you can simply use a wiring extension to extend the length of the wires.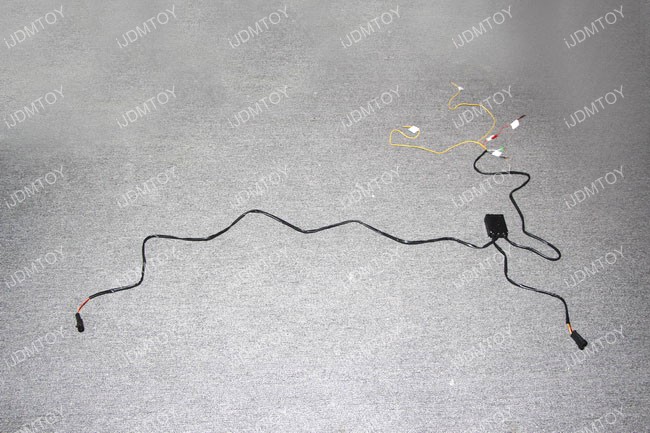 Step 3: Now we are going to tap the wires. Connect the daytime running light assembly to the module box. Wire the LED DRL turn signal lights:
Connect the included load resistors to your turn signal harness
Tap the yellow wires of the LED daytime running lights to the red wire of the load resistors
Tap red wire to the ACC 12V+ in the fuse box. Open the fuse box and locate the purple wire as indicated in the picture below
Tap the black wire to battery negative/ground
The optional white wire can be tapped to headlight positive to dim the output by 50%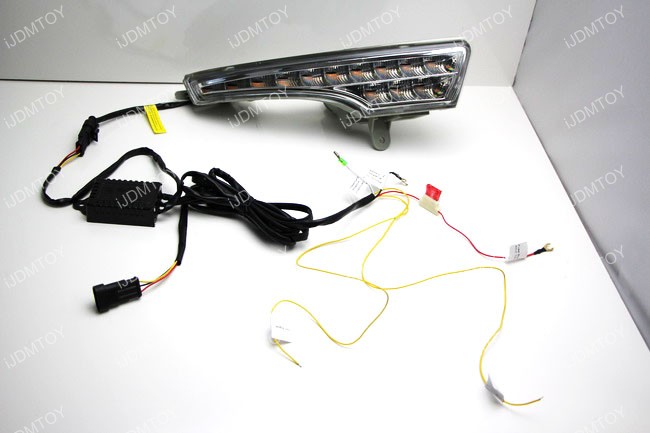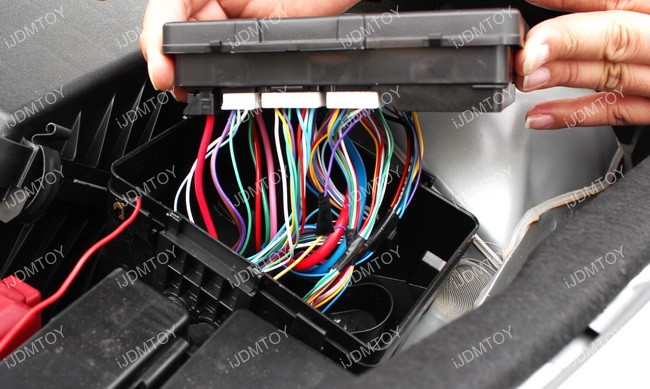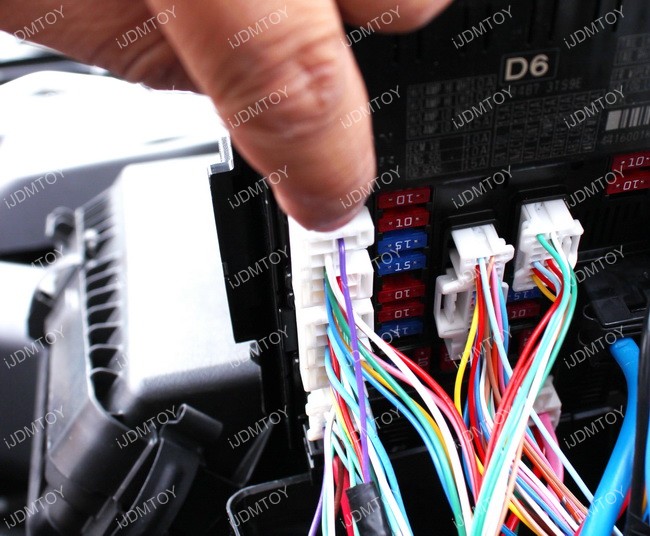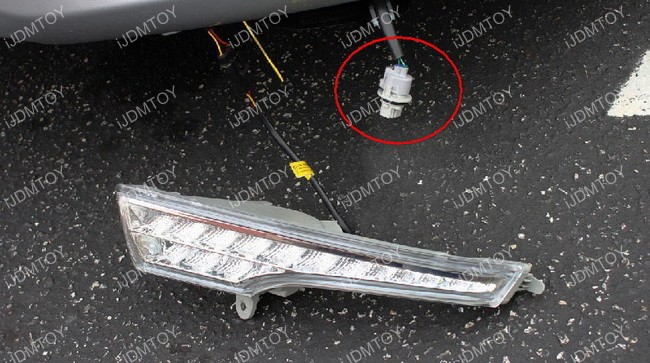 Step 4: Test the Nissan Altima LED DRL turn signal lights. If you haven't installed the load resistors, try both DRL turn signal assys at the same time. If you have installed the load resistors, you may test one side.
If your LED DRLs are not functioning properly, try flipping the resistor connector or expanding the contact points on the connector.
Watch the video below to learn how to bench test the Nissan Altima LED DRL turn signal lights before installing them.
Step 5: Once you've confirmed complete functionality, bolt on the DRL turn signal assembly back and snap in the fog light bezels to finish. You may now enjoy the Nissan Altima switchback LED daytime running/turn signal lights!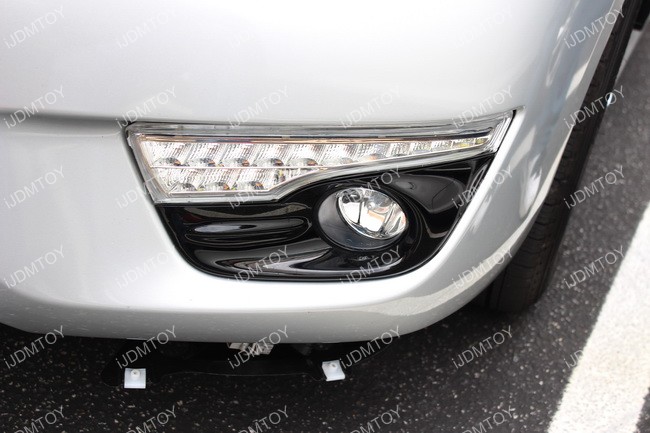 Find this and more OEM fit LED daytime running lights today!