You can find this product under Nissan 370Z LED DRL Enable Kit (90-009).
*NOTE: This installation requires tapping of the factory wires. Please proceed at your own risk. iJDMTOY is not responsible for any type of damage or harm that may occur to you or your vehicle when performing this installation. Professional installation is recommended for the inexperienced*
1.) Turn the wheel of the side you are working on away from you. Remove the fender clips that hold the liner to the vehicle, there should be three (3) circled in red. We are starting on the driver side first.


2.) After moving the fender liner back, look for the parking light socket. We have circled it in red, simply twist the socket and pull it out.
3.) Locate the parking light wire positive (Green wire) and tap it using the supplied quick splices. You will have to remove the tape and insulation that covers the wire.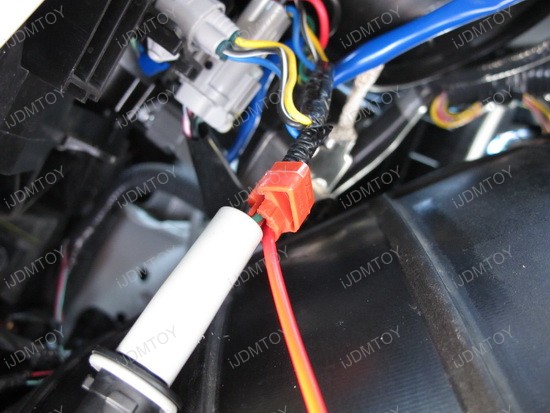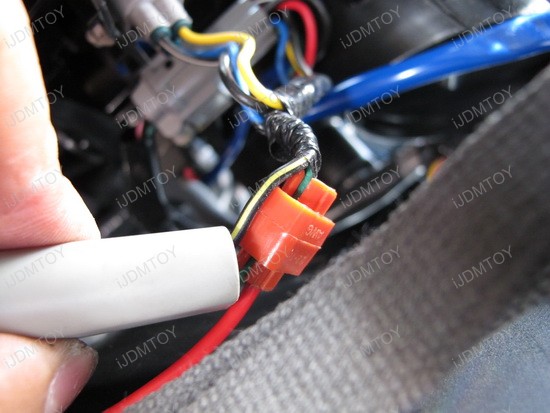 4.) Locate the wire from the LED daytime running lamp and trace the wire upwards towards the engine bay. Tap the Red wire of this harness with the supplied quick tap, connecting the parking light and DRL lamp wiring together.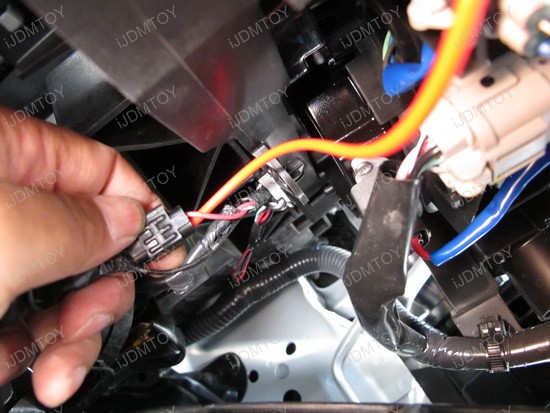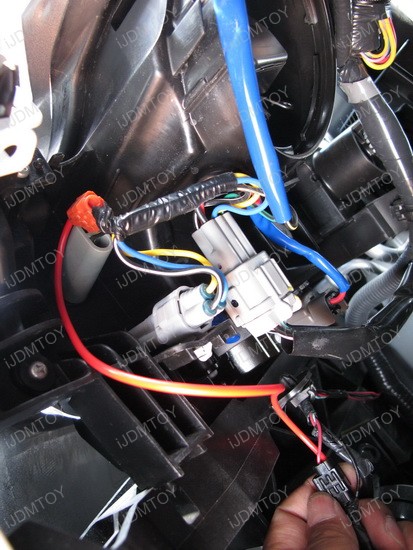 5.) You just need to do one side and both LED daytime running lights will be enabled together. Enjoy your new 370Z LED DRL at night time!