Check out the Mazda 6 LED Daytime Running Light (70-726) Assembly
Step 1: Turn the wheel to get more room to access the plastic piece behind the wheelbase. Open the plastic piece by loosening the bolt that holds the bumper and fender together. Unplug the stock fog lamp bump and move the wire for easier access to the back of the fog lamp. You can also take this time to drop the module box wires down for the latter part of the LED daytime lamp installation.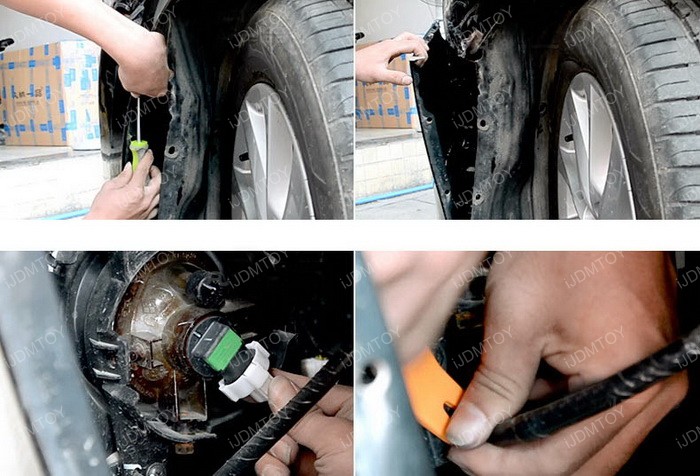 Step 2: Remove the stock fog lamp bezel. There are a couple of screws you will need to remove before you can release the tabs to unlock the bezel from behind the lower bumper location. Repeat the factory fog lamp removal on the other side.

You can see that the OEM bezel looks the same as the Mazda 6 LED daytime running lights with the respective tab locations.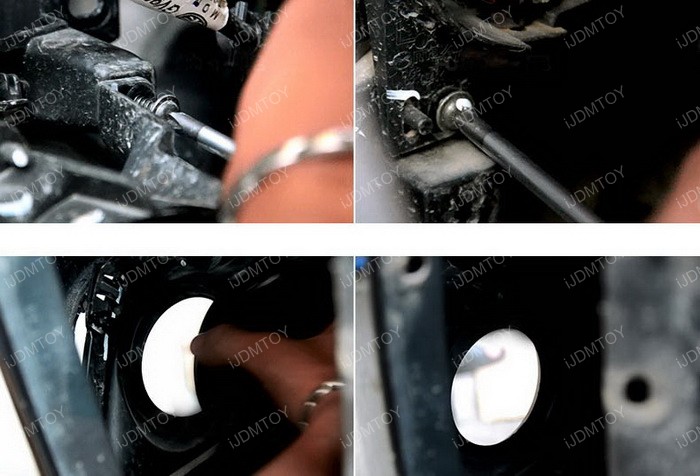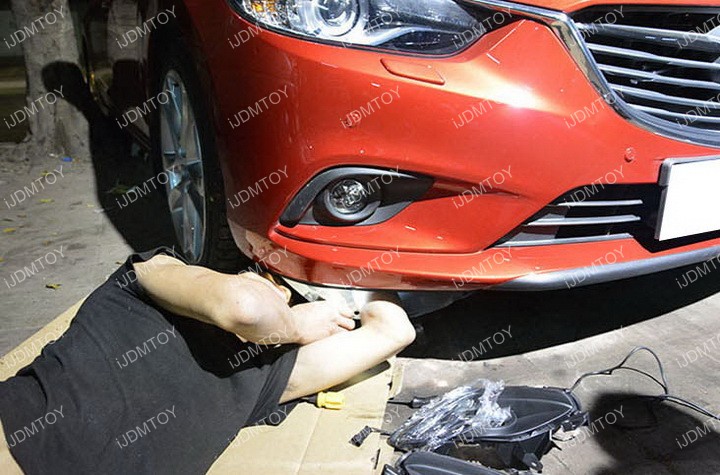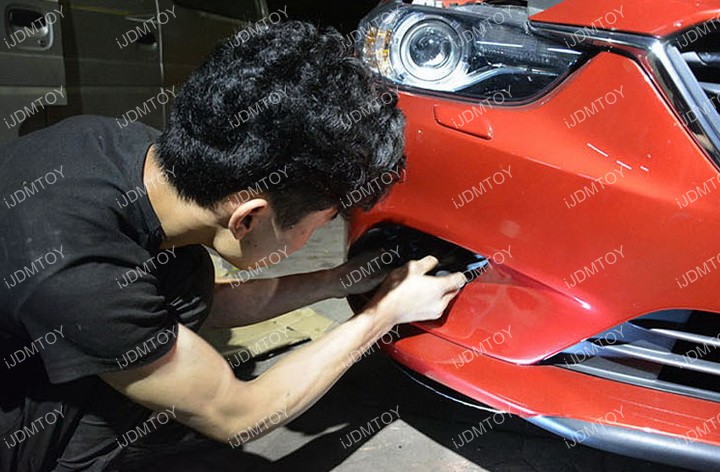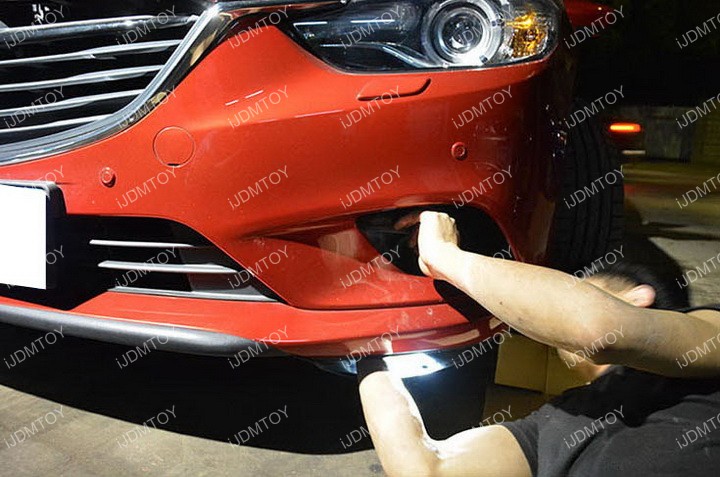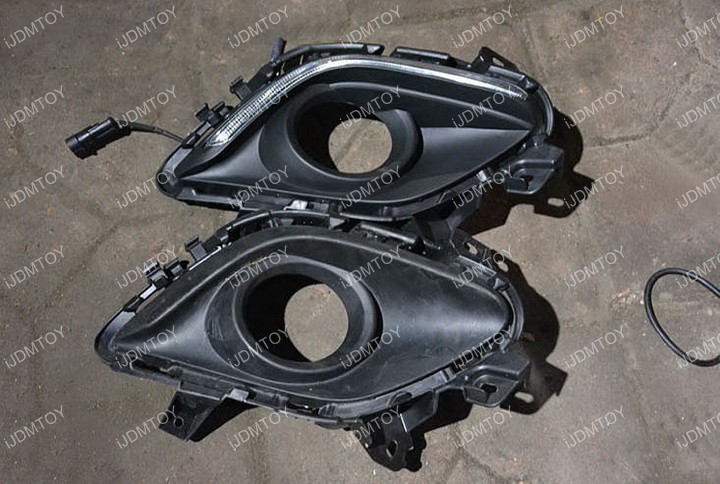 Step 3: Screw in the factory fog lamp into the new LED daytime running lamp assembly.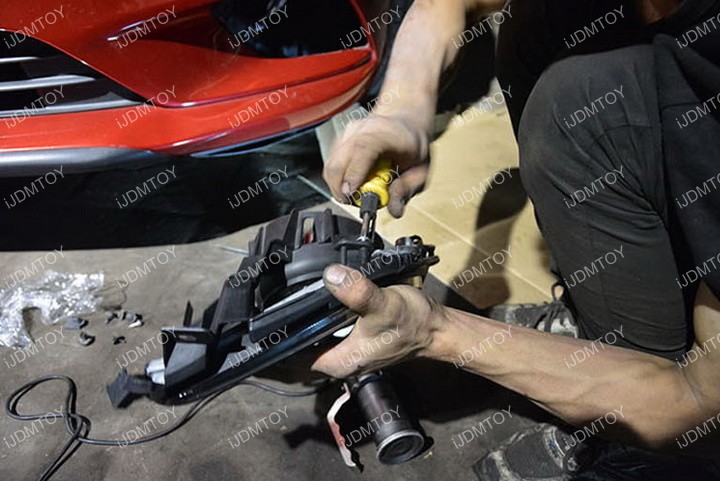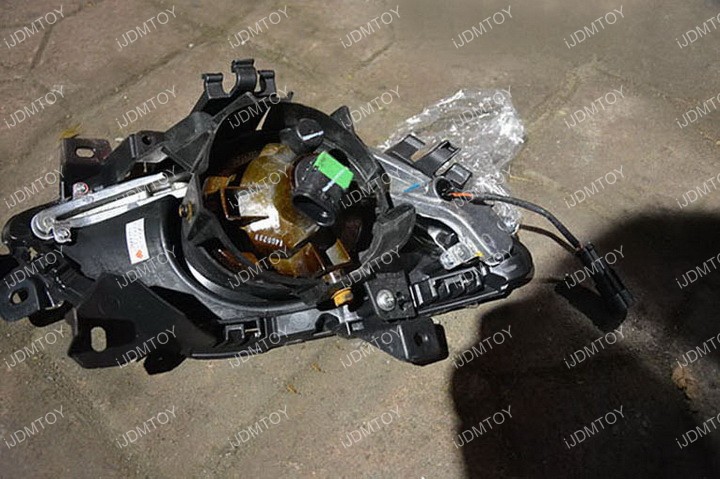 Step 4: Reinstall your new Mazda 6 LED daytime running light back into the lower bumper opening the same way it was removed. Be sure to pop in the tabs and screw the assembly back in place.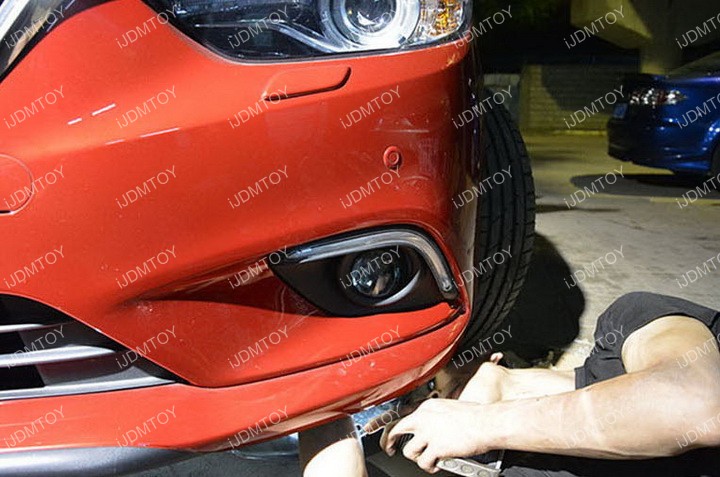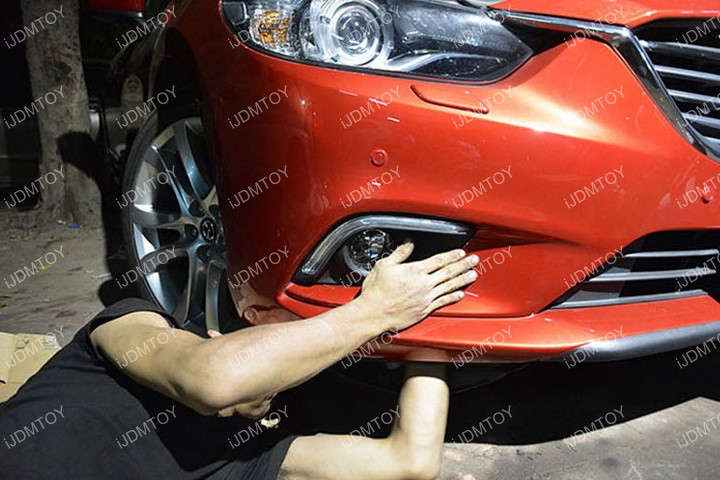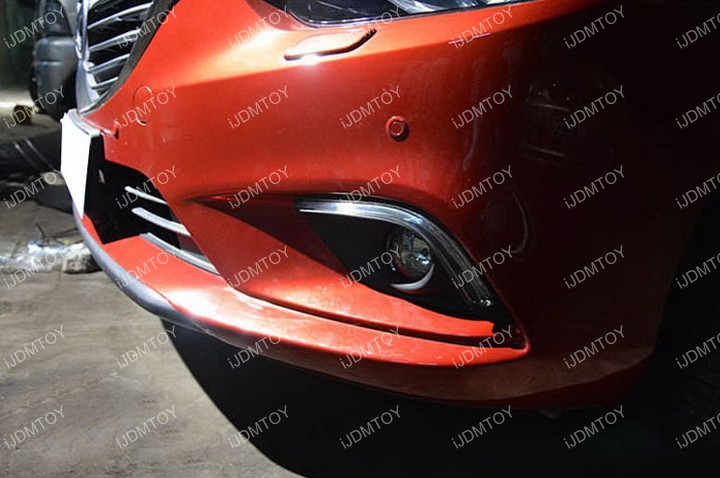 Step 5: Time to wire up your new LED DRL assembly.
This LED daytime running light set comes with a Daytime Running Light module box. You must connect both the driver and passenger side LED daytime running lamps to the module box first in order for the setup to work. Even when you test the LED assembly, you must connect both sides to the module box.

If you just connect one side of the LED daytime running lamp, it will not light up. You also cannot power up the LED daytime running lamps without the module box because it will cause damage to the LED daytime running lamp and void the replacement warranty.
This Mazda6 LED Daytime Running Light kit has wires that have tags labeled on them to denote where each wire will be tapped to. Please follow the wiring instructions as stated on the product you have on hand.
For a detailed wiring glossary, visit LED daytime running light wiring guide.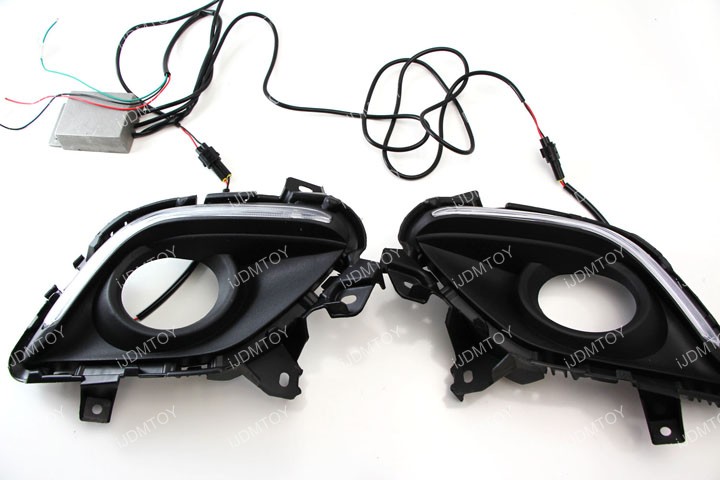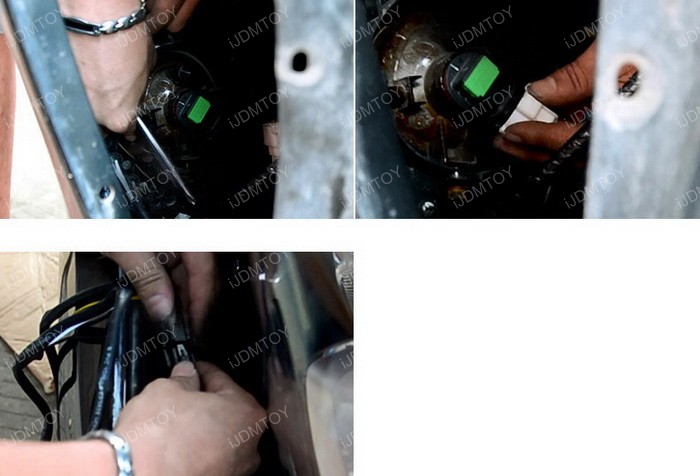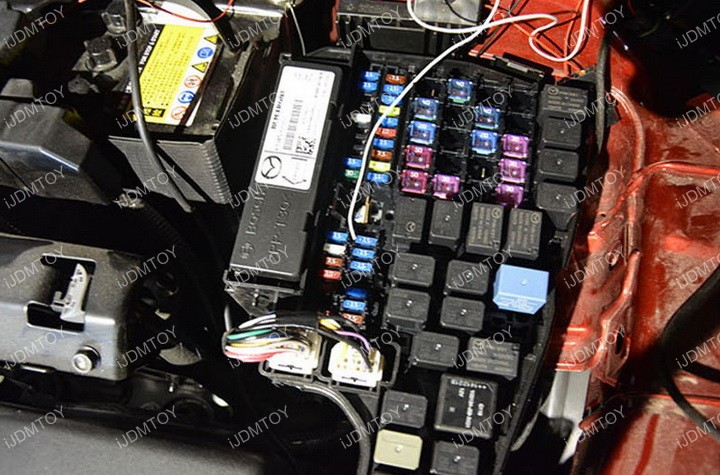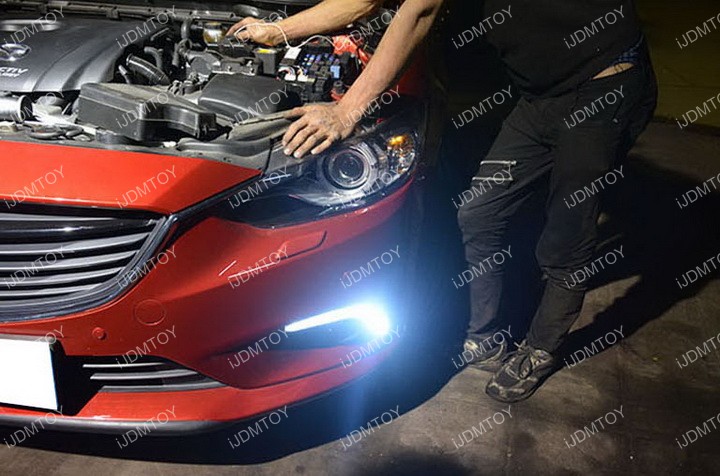 Test to make sure everything works and enjoy your new Mazda 6 LED daytime running lamps.