This is a tutorial that will show you how to install the 2007-2014 Toyota Tundra front grille LED light bar kit (70-289a) onto the two gaps above the Toyota logo and next to the hood latch in the middle. The dual LED light bar kit is compatible with the standard front grille only and will NOT fit in the Limited or TRD Pro grilles. Most LED light bars on the market are powerful but thick so if you were thinking about utilizing the empty space at the top end of your grille, none of those will do. These LED light bars' ultra-slim form factor is the ideal light assembly to use as they will fit snug against the gaps while still providing the high output light you need in dark environments.
Step 1: Open your Toyota Tundra's hood to reveal your mounting locations.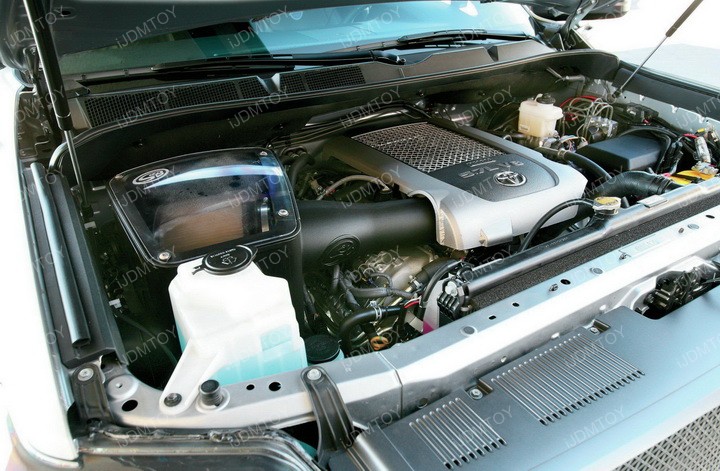 Step 2: Line one LED light bar into both gaps next to the hood latch.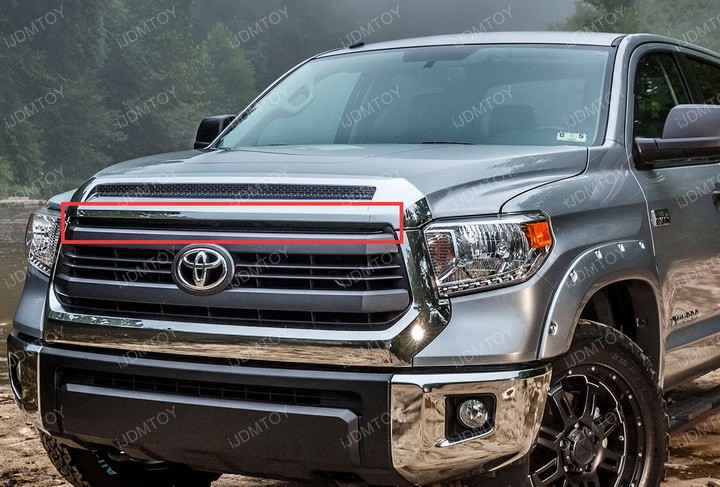 Step 3: Mark the holes where you will be drilling.
Step 4: Drill the holes where you marked your mounting locations.
Step 5: Bolt on the metal mounting brackets to the LED light bars.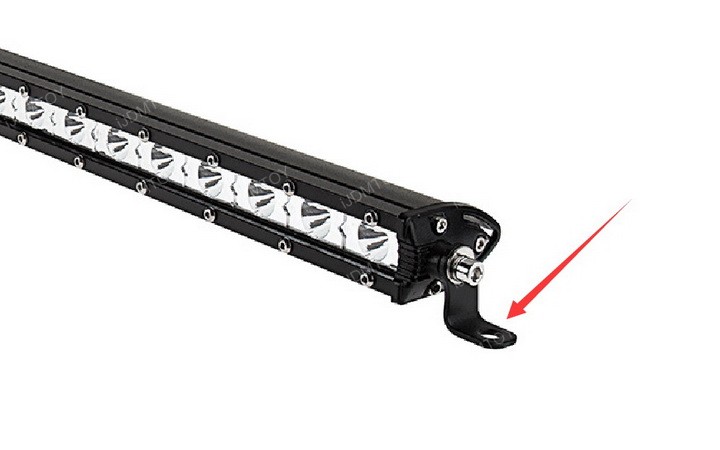 Step 6: Mount the 13" LED light bars into the two gaps.
Step 7: Wire the ultra slim LED light bars using the included relay wiring harness.
Step 8: Test the LED light bars to make sure they fully light up. Once you have, close your hood to finish. You may now enjoy your Toyota Tundra's boosted LED light output and industrial appearance!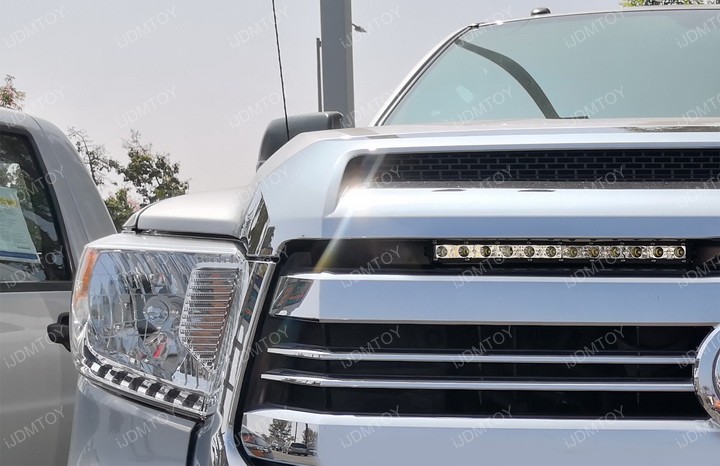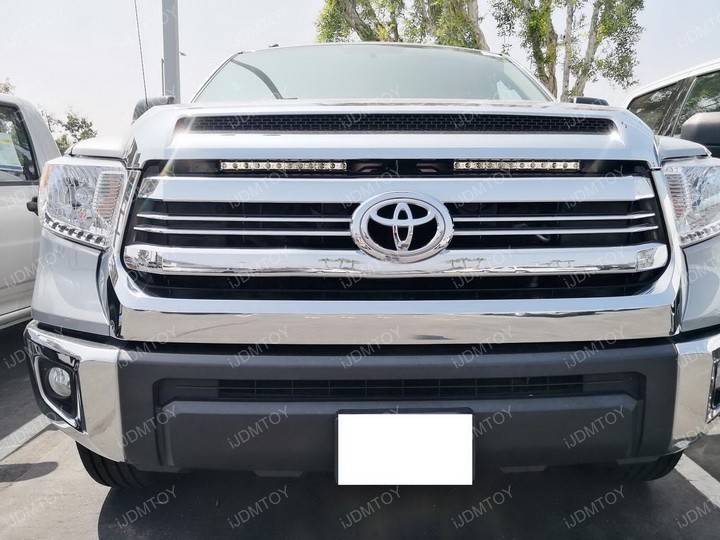 Find this and more off-road truck LED lighting today.