Check out the Toyota Tundra LED Fog Light Kit (70-219).
Before we get started: Installing this Toyota Tundra LED fog light kit does not require any modification if you have the trim with the chrome bumper. If your Toyota Tundra is the platinum trim with the plastic bumper, there is some slight drilling involved in order to secure the LED fog light in place. We have a included a few steps below to show you how to drill into the Platinum trim plastic bumper to mount the LED fog light kit. the All the screws and components are included in the package even if you may or may not need to drill into the bumper.
Step 1: Turn the wheel to access the location behind the lower bumper. Take a Philips screw driver and take off the bolts that are holding the plastic cover.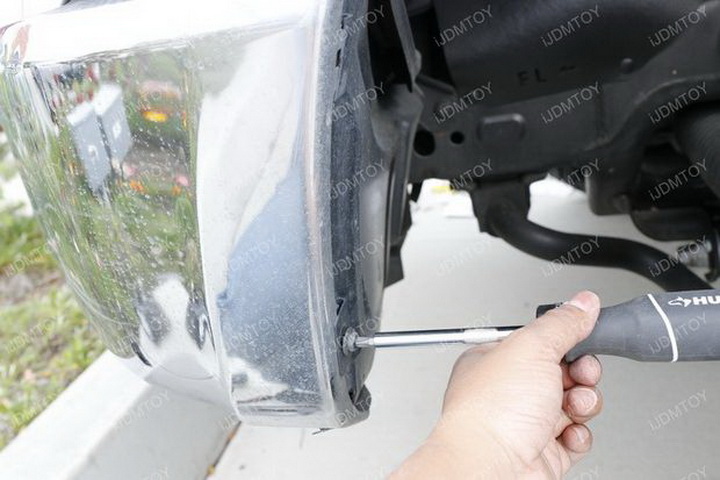 Step 2: Pull the plastic cover towards you to expose the OEM bulbs.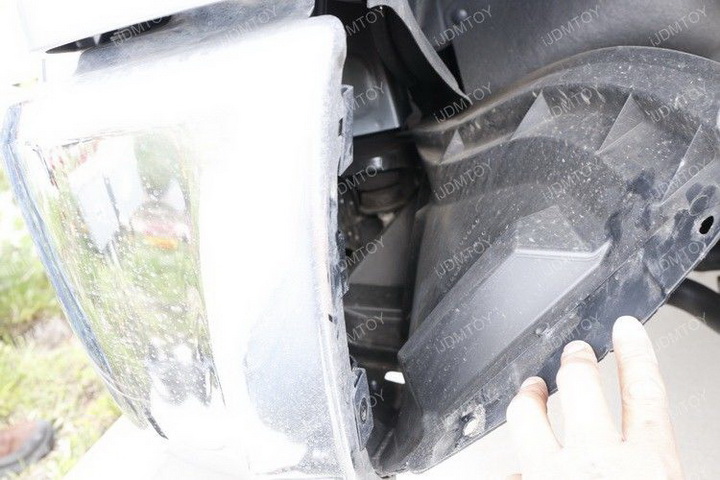 Step 3: Unplug the fog lights and pull out your stock OEM fog lamp housing.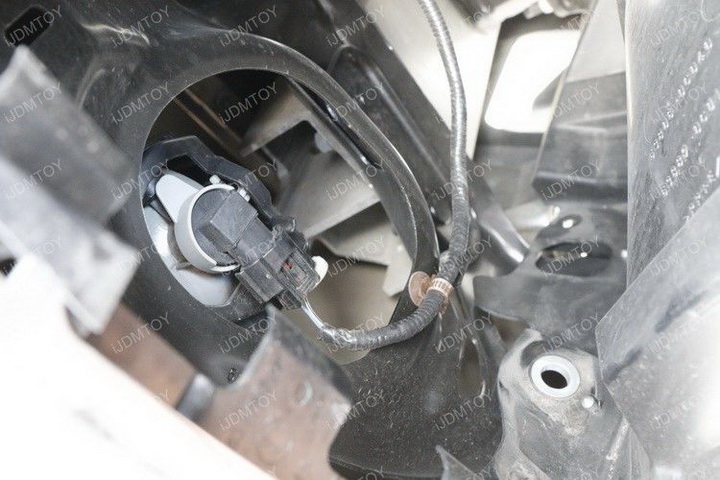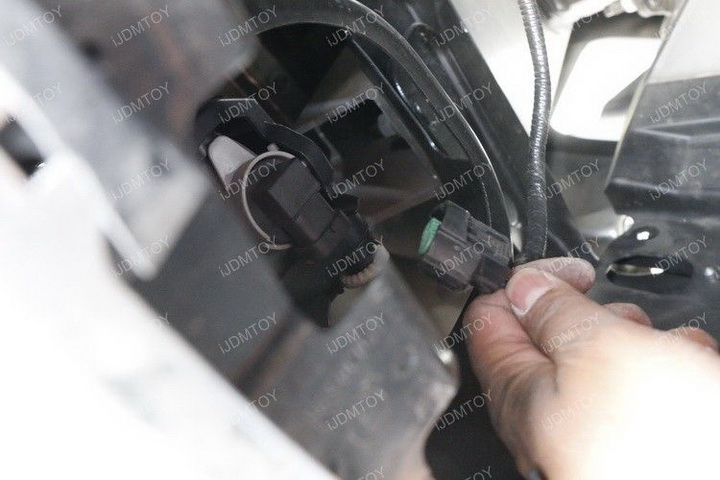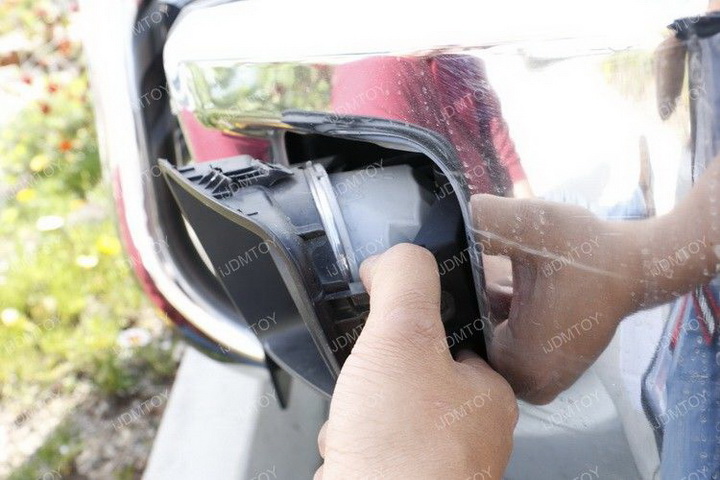 Step 4: You'll need to assemble the LED fog light brackets. Insert the top mounting bracket into the fog lights and bolt both ends together. Then put the bolt and washer into the top opening of the bracket so you can mount the LED pod light onto your truck later. Below is a video demonstration to show you how to mount the bracket onto your LED fog light.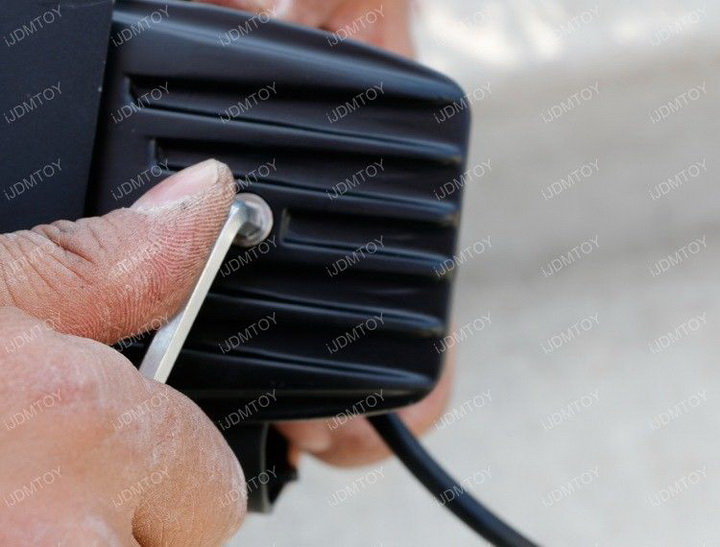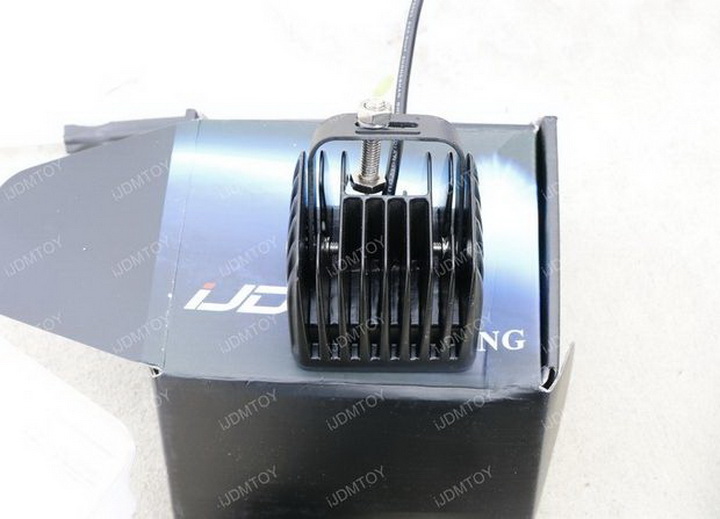 Step 5: Make sure that the bolt sticks out of the LED fog light and is attached to the plate so the bolt will go in between the metal holder.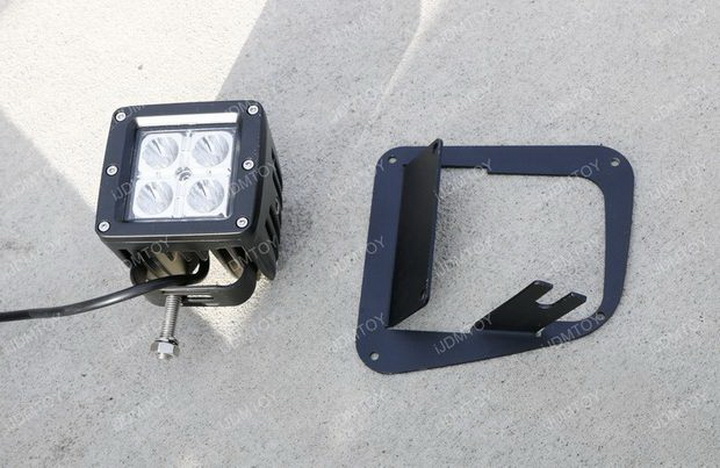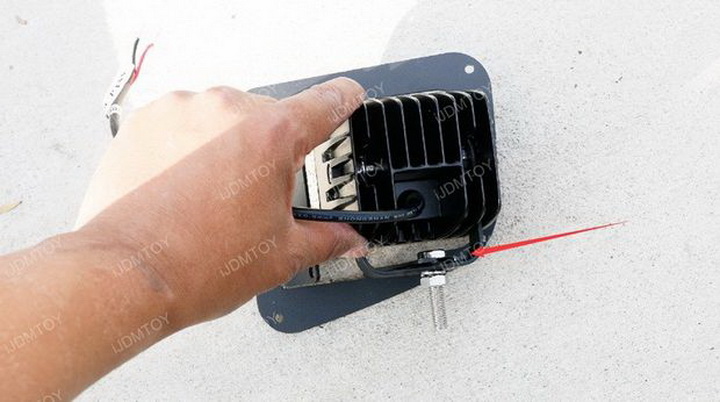 Step 6: Tightly secure the bolts with a wrench.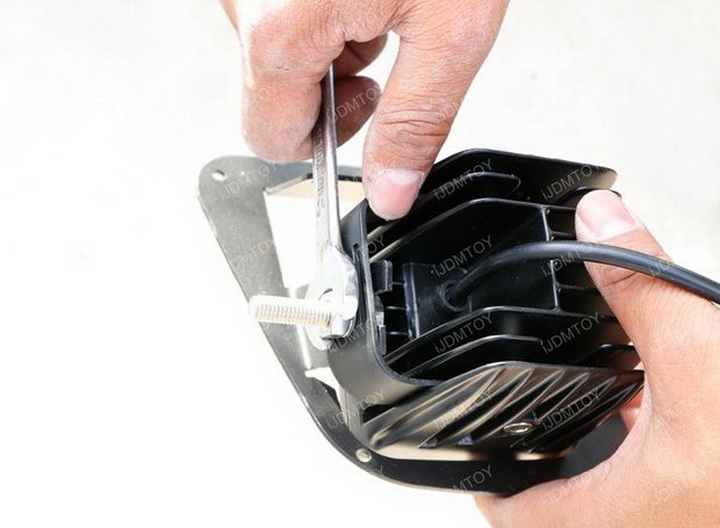 Step 7: Now that the assembly is complete, it's time to mount the LED fog light on your truck. Attach the first layer of the metal brackets and attach it to the OEM holes in the lower bumper. Keep in mind the shape of each bracket and note the order you will install them.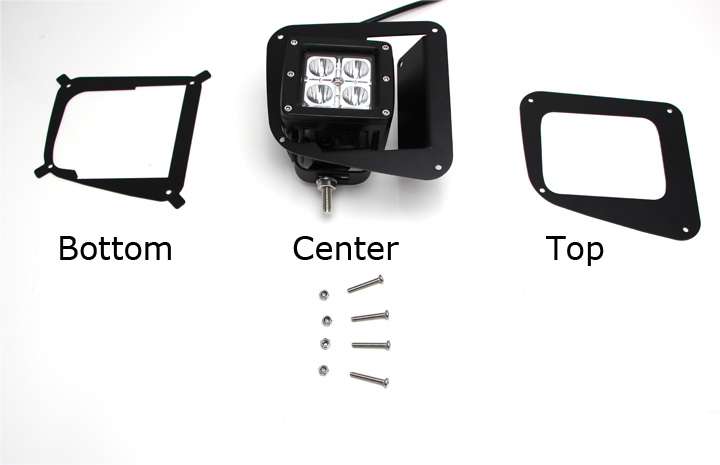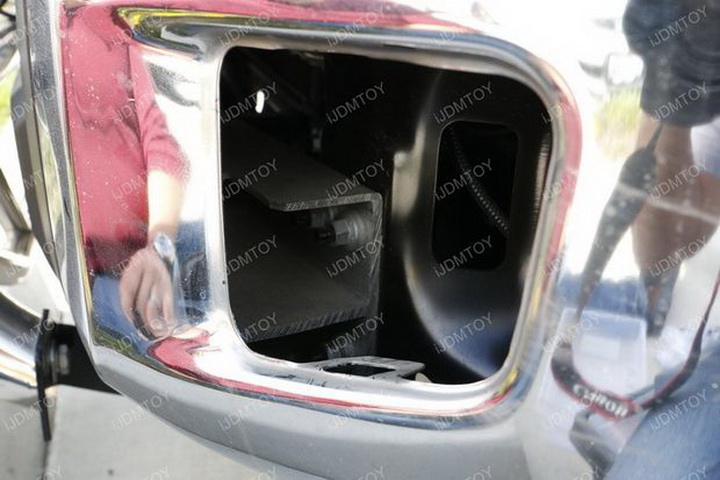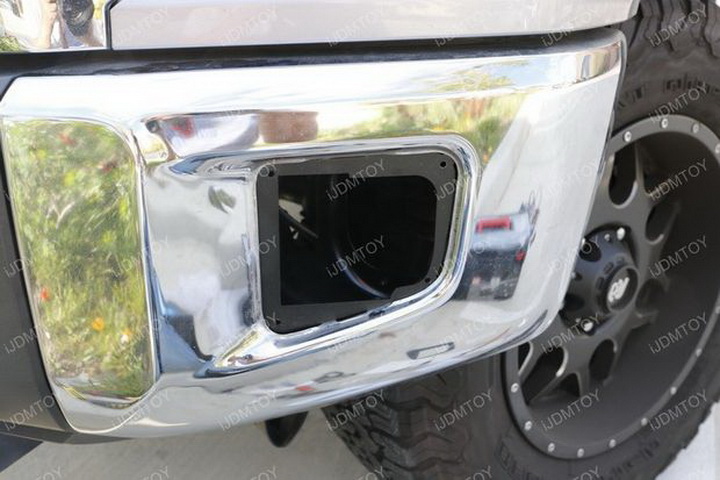 Step 8: Take the newly assembled LED fog light and put it in the new housing. Insert the wires through the opening.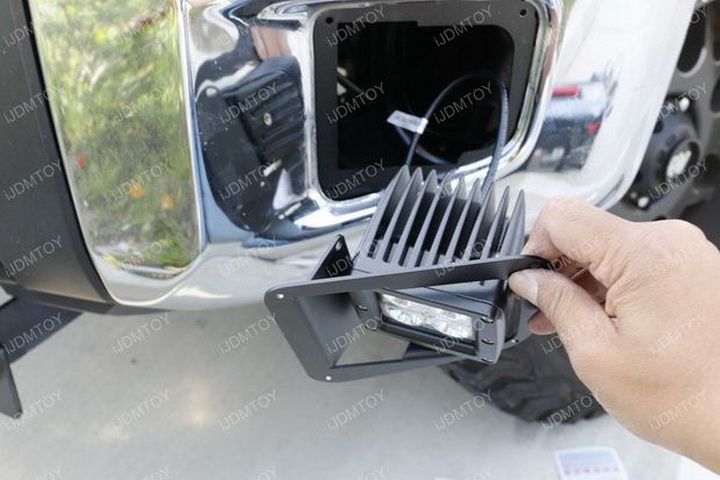 Step 9: Line up the Toyota Tundra LED fog light assembly and the first layer of the metal plates together. Take the third layer of the metal bracket and loosely sandwich the 4 bolts through all 3 bracket layers. The looseness will allow you to adjust the positioning before you fully secure the screws in place.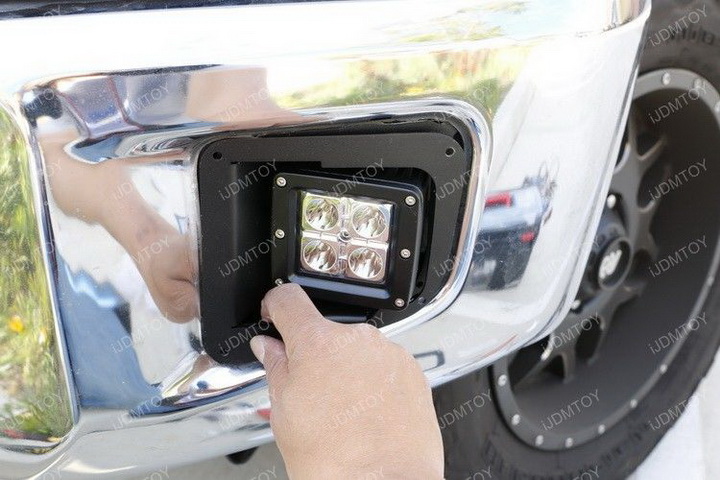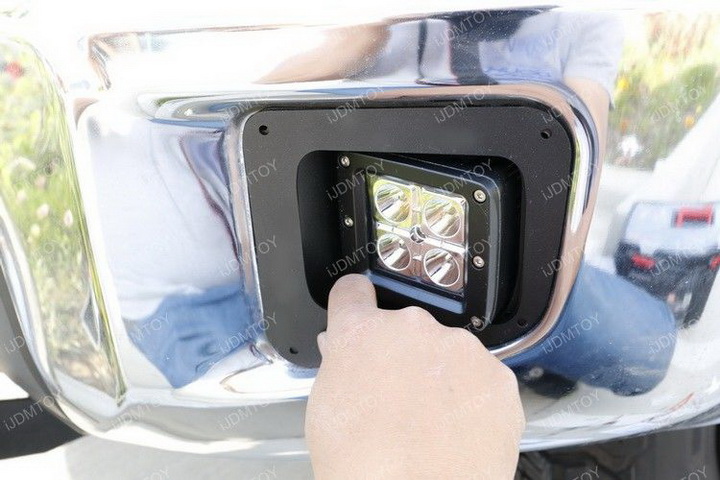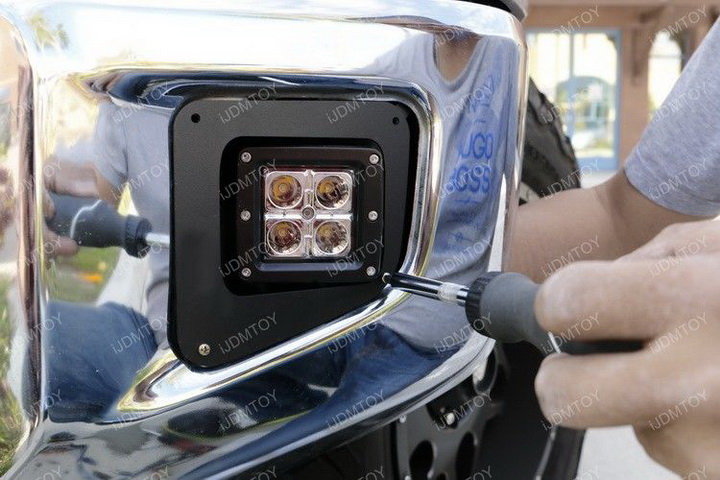 Step 10: Now it's time to plug everything together. Take the new LED fog light wires and connect it to the OEM fog light wiring. Test to make sure everything works before you reinstall all the components back in place.