This installation guide will show you how to install the massive 100W Q-5 CREE combination-beam hyperspot LED fog light kit (70-259) for the 2015-2017 Ford F150. In spite of its hefty size, installing this gigantic hybrid beam LED foglamp will not require any modification whatsoever. After you finish mounting the big Q-5 hyperspot LED foglamp, your Ford truck will brandish an extremely powerful set of LED fogs that will outshine most other pod lights.
Step 1: Turn your wheel inwards to give yourself clearance to work.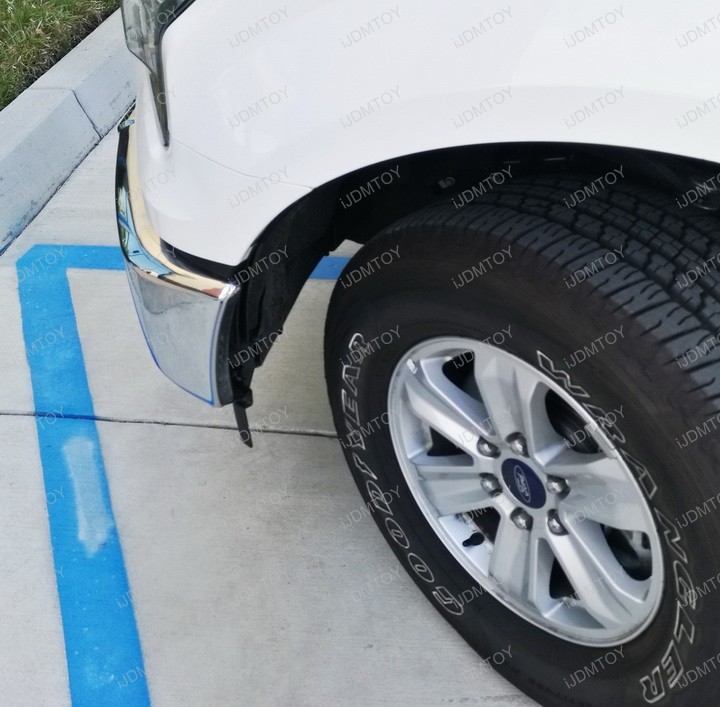 Step 2: Remove the 4 screws circled in red in the picture below, 2 on the wheel well and 2 on the fender flare. Repeat steps 1 and 2 for the other side.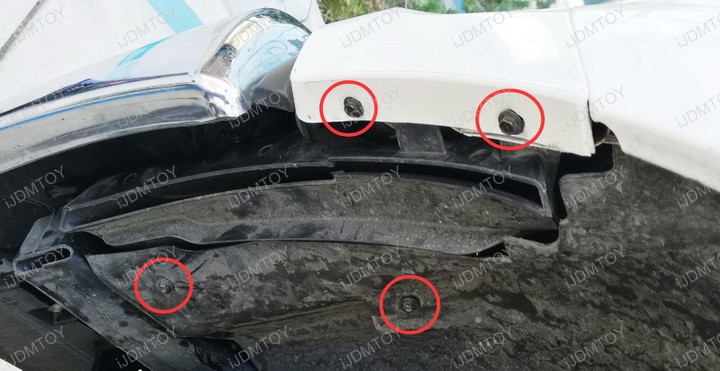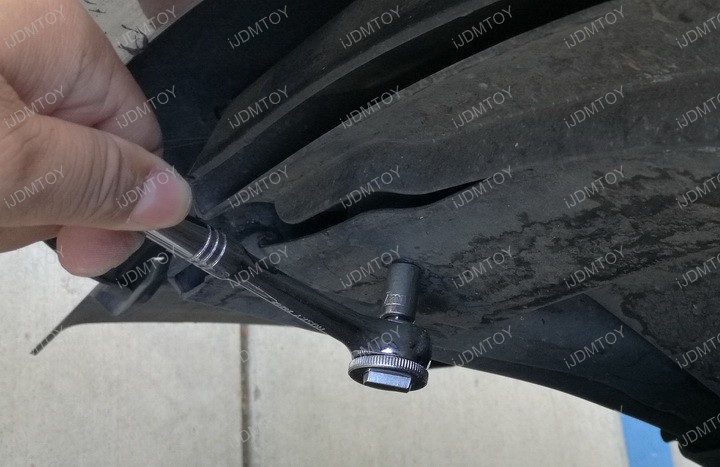 Step 3: Once the bolts are completely unscrewed, completely remove the fender flare off of the lower end of your Ford truck headlights.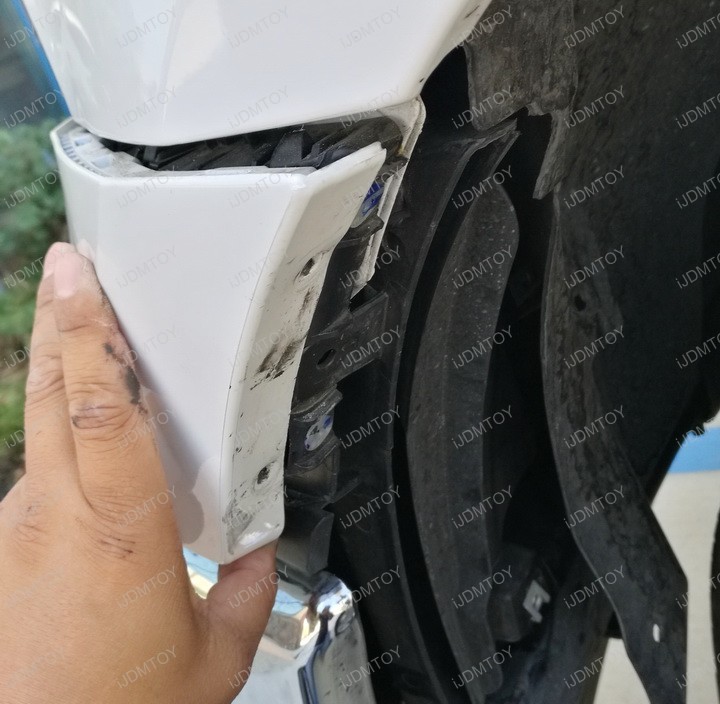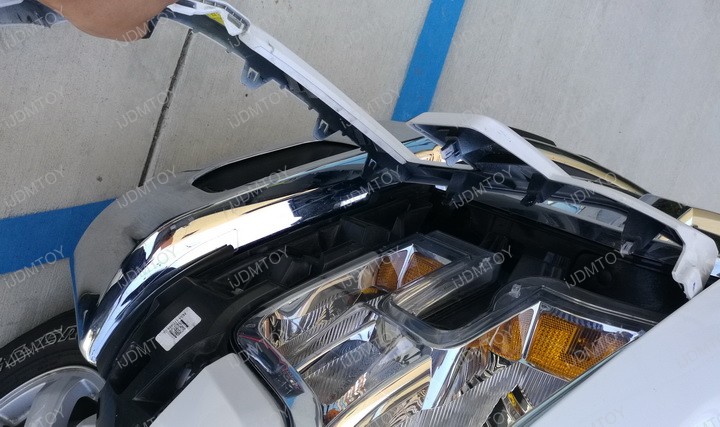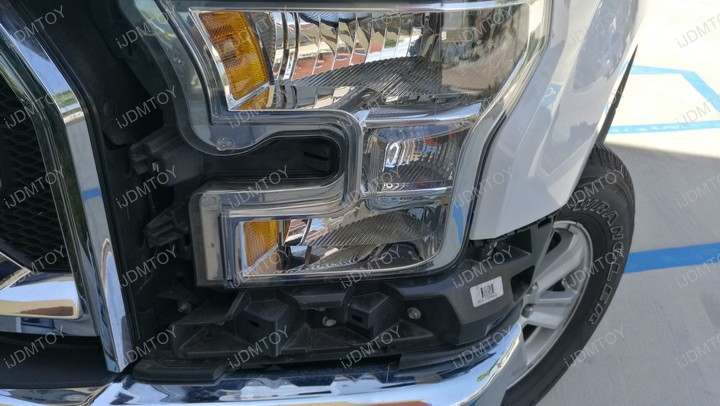 Step 4: Remove the screws located indicated by the circles below.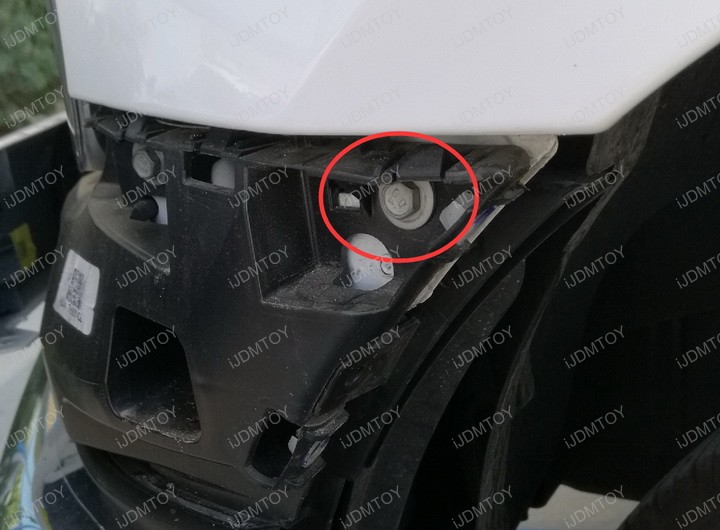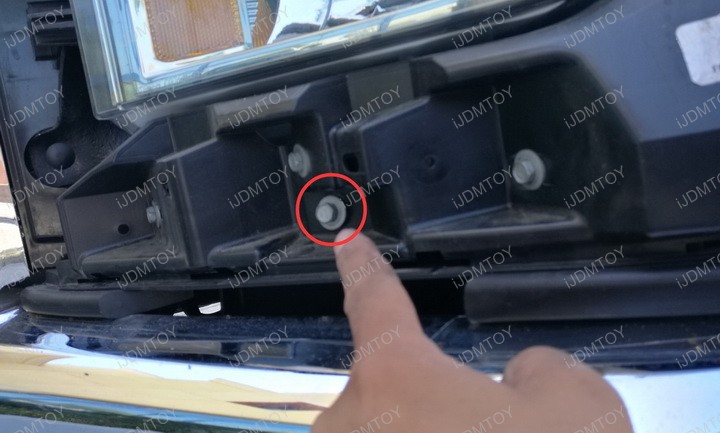 Step 5: Remove the air vent to reveal your stock fog light.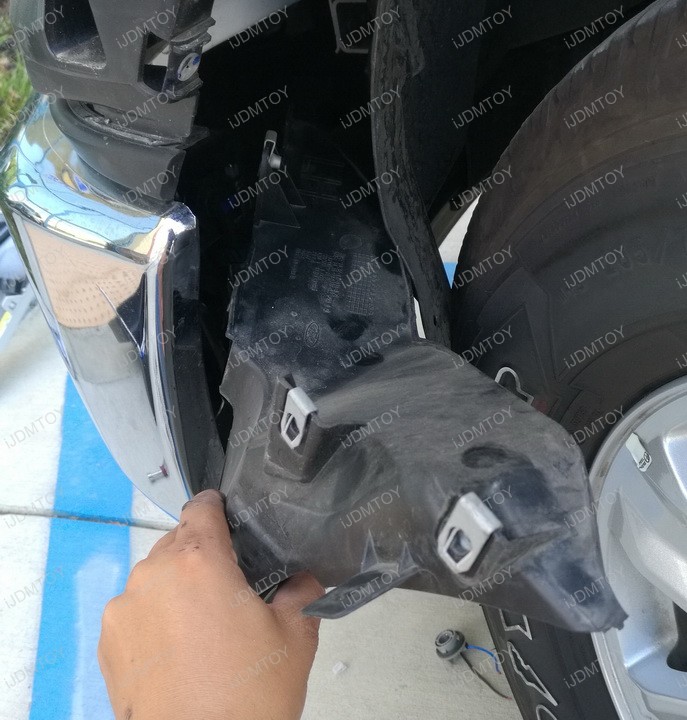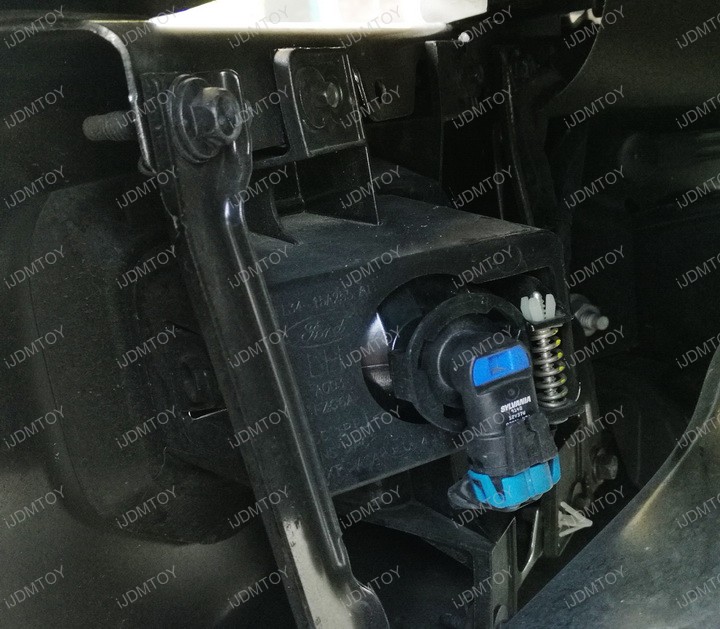 Step 6: Unscrew the 4 bolts circled in red securing the OEM fog light bezel.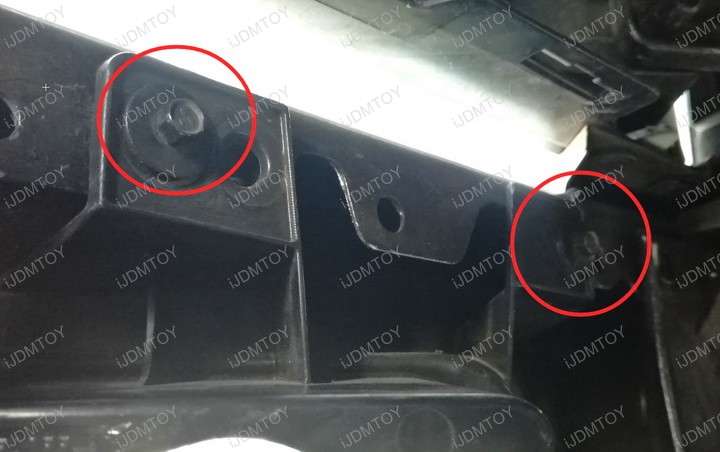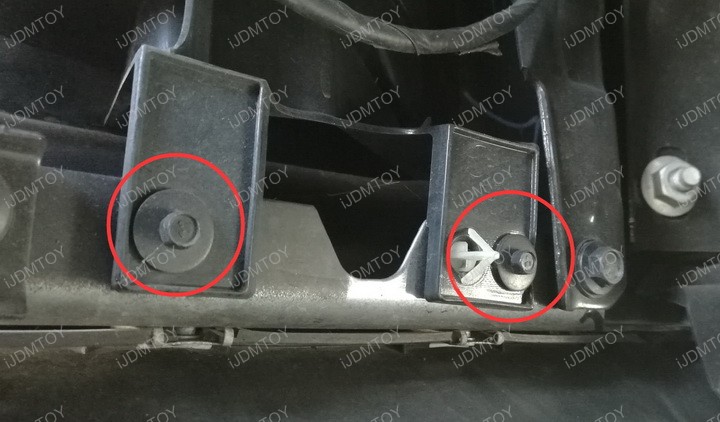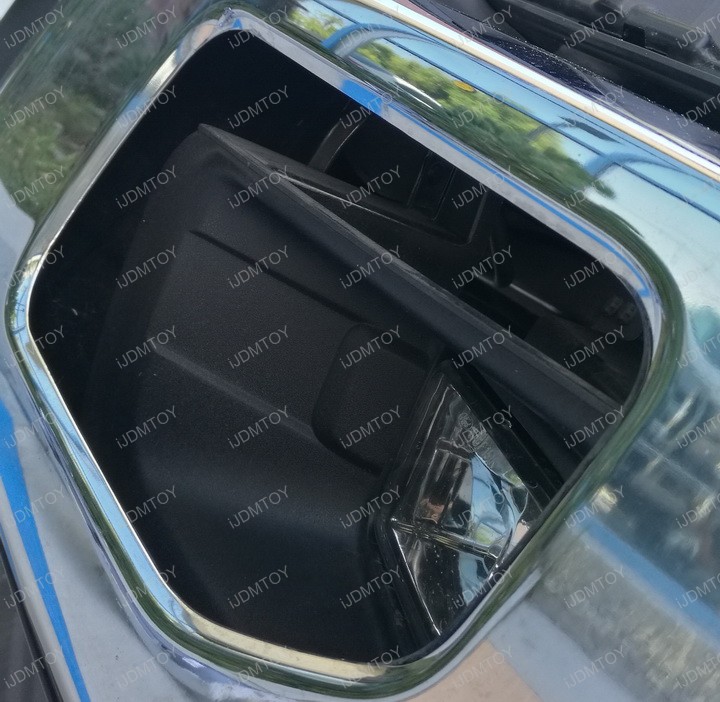 Step 7: Separate your factory fog lamp and unbolt the vertical beam to give yourself more hand space.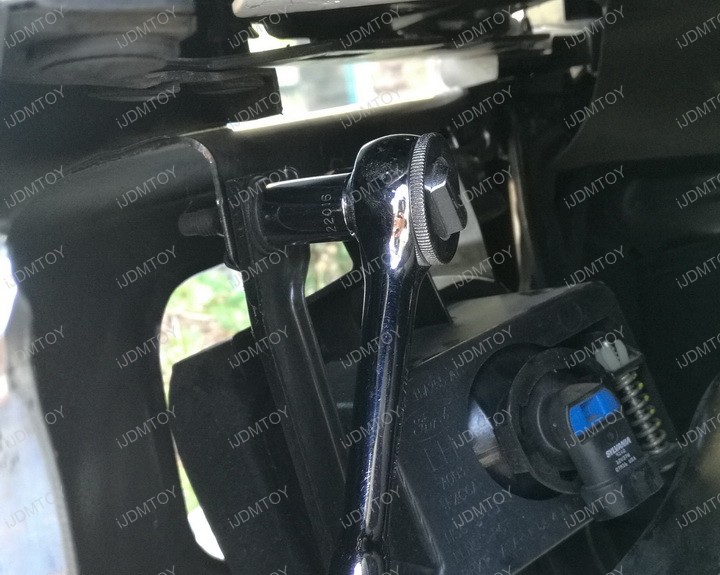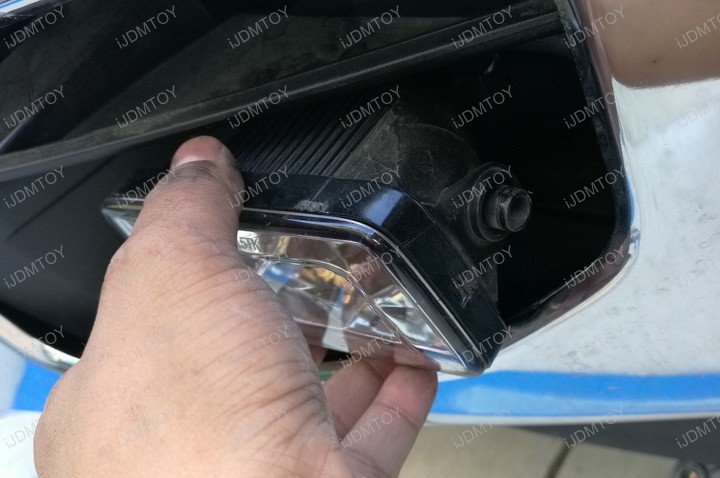 Step 8: Take out the bezel from the fog light opening. Please be patient in performing this step because this is the most difficult part of the installation. Angle the bezel carefully so no other parts become loose. You won't have to remove the bumper to install the Q-5 CREE hyperspot LED fog light this way.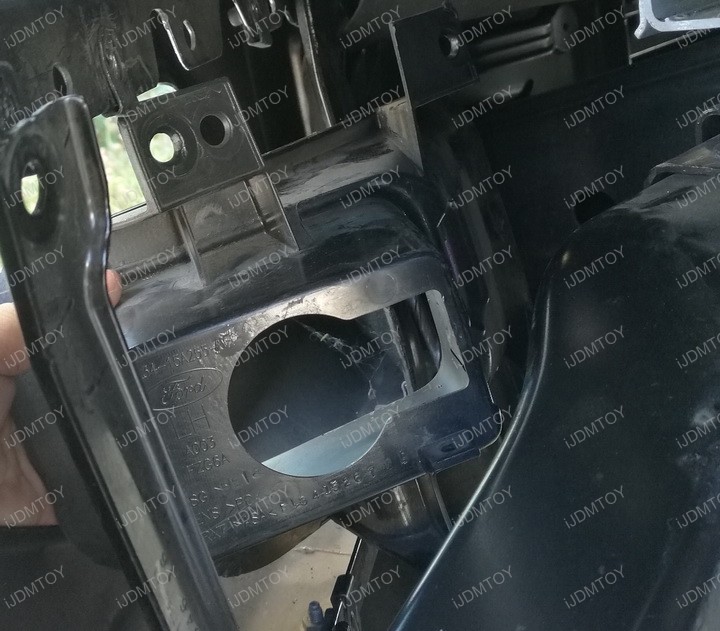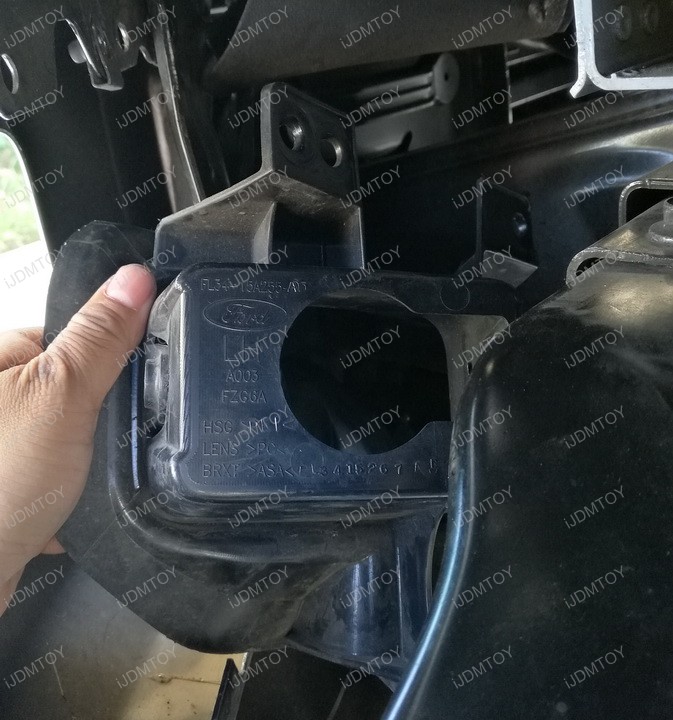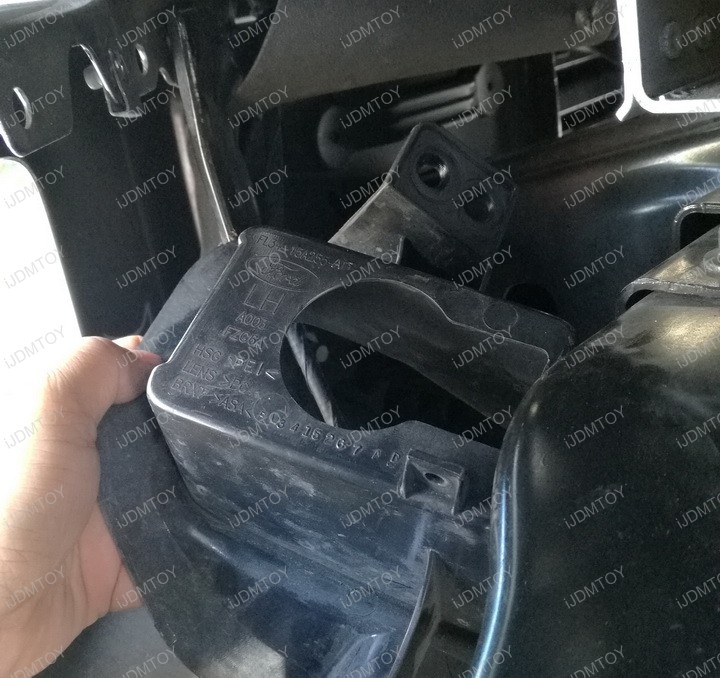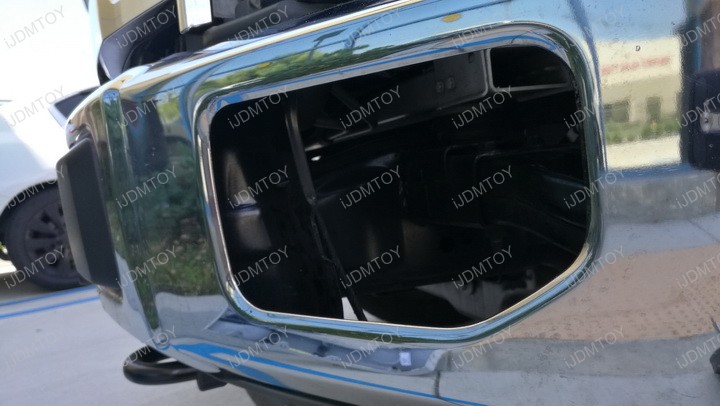 Step 9: Remove the screw clips using a pair of pliers.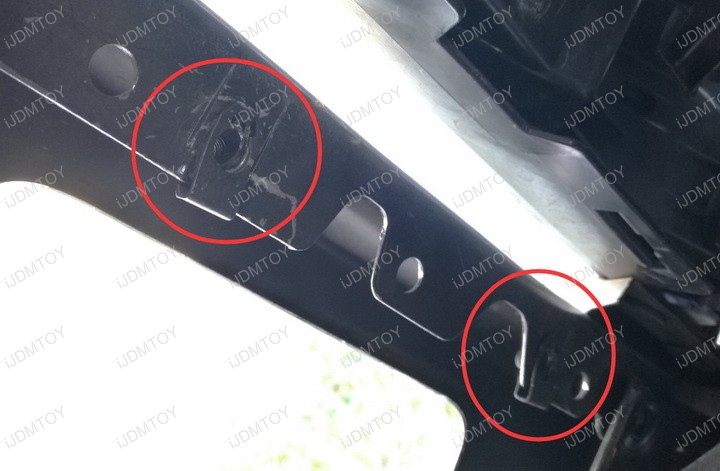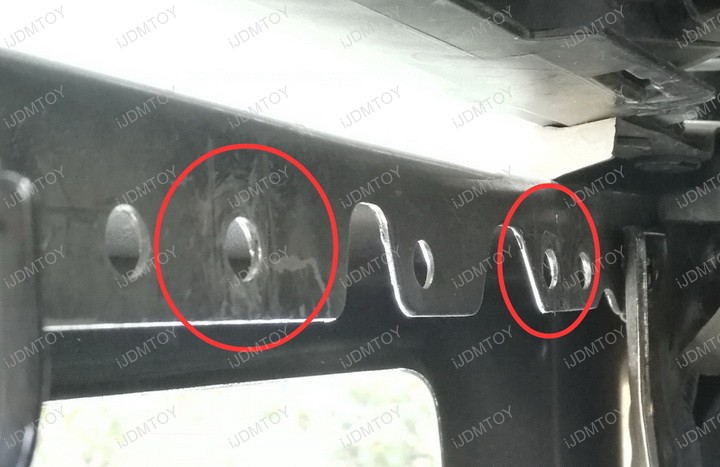 Step 10: Preassemble the Q-5 CREE hyperspot LED fog lights with the included metal mounting support brackets. Perform steps 4-10 for the other side.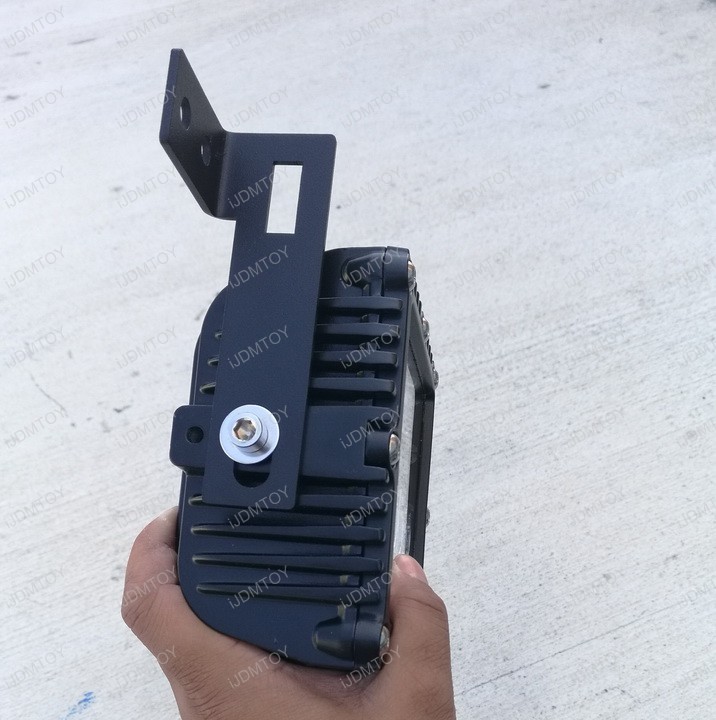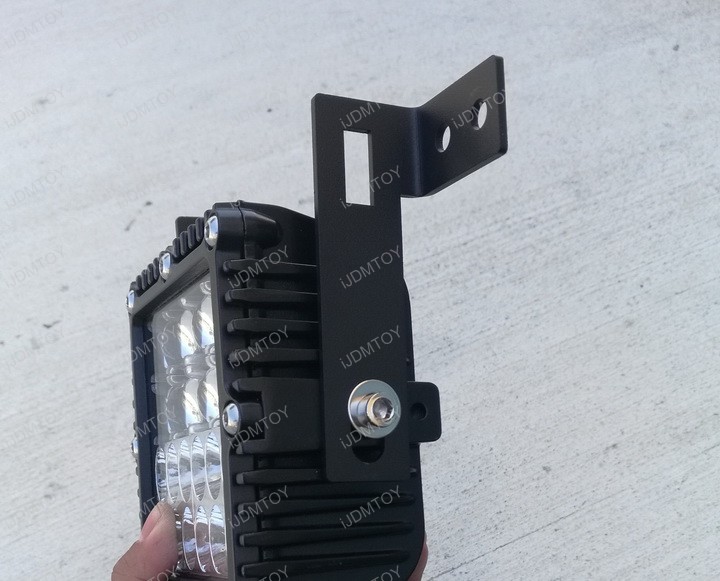 Step 11: Route the Q-5 LED fog lamps up to the fog light opening from below your F-150 bumper and bolt on the Q-5 hyperspot LED fog lamps. Refer to the last image of this step to find the appropriate mounting holes to affix the LED fog lamps on.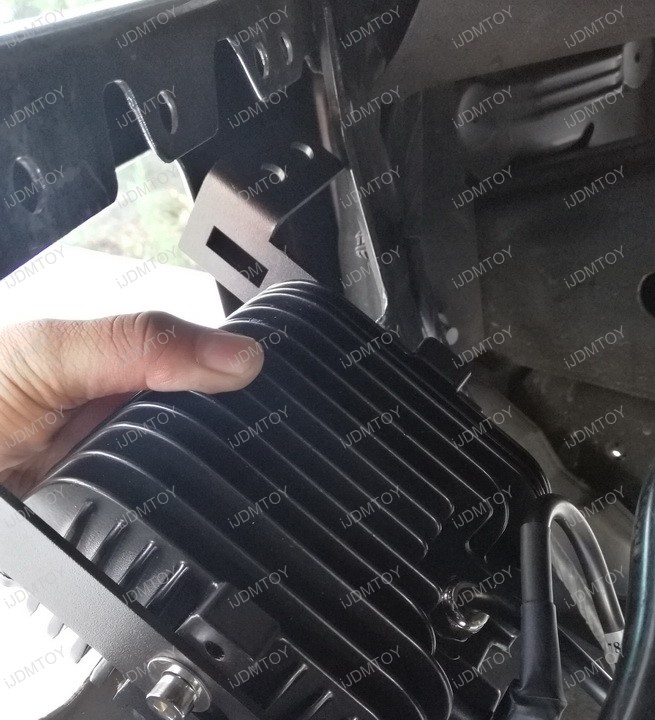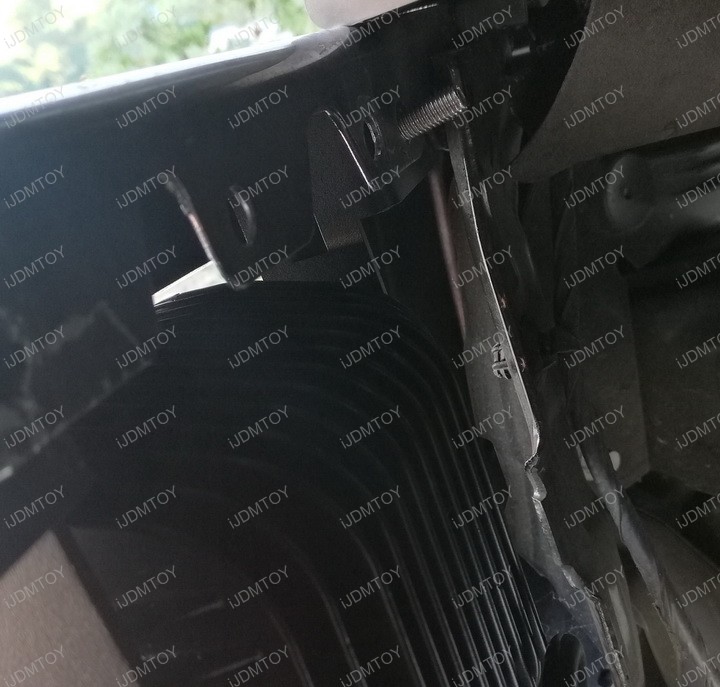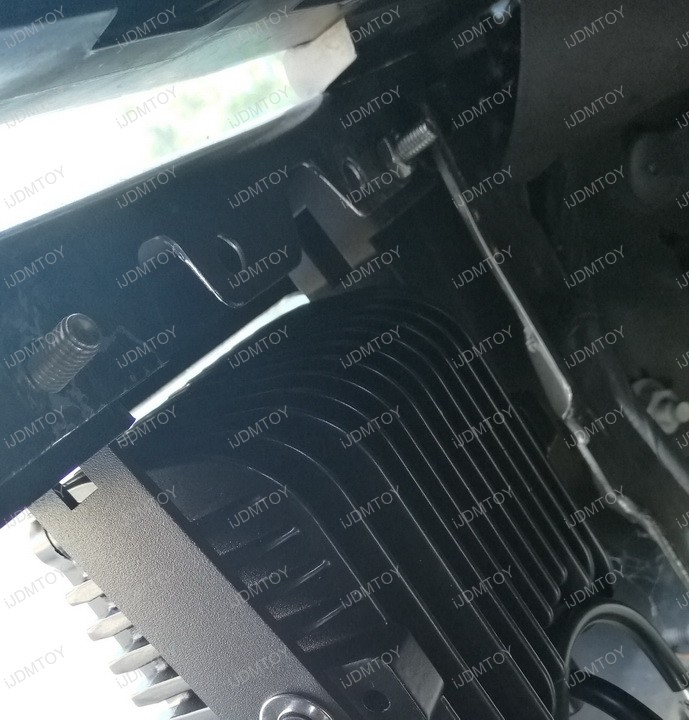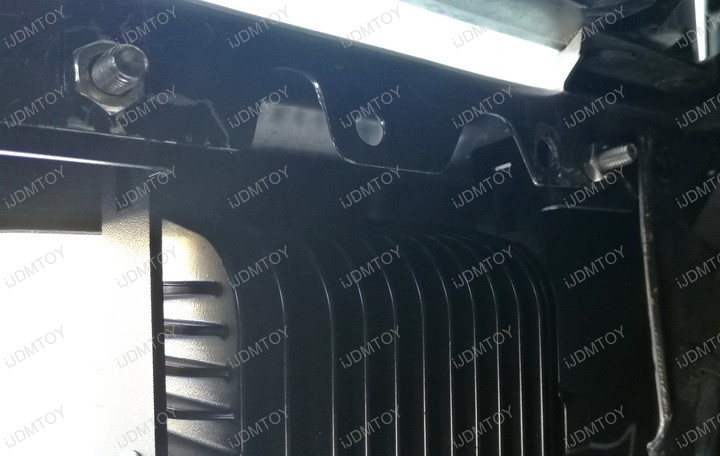 Step 12: Adjust the Q-5 hyperspot LED fog lights to make sure they sit flush along the bumper. We designed our mounting brackets so that the LED fog lamps point 20 degrees off to the side to achieve the flush appearance. The beam pattern shines at a 48 degree angle however, so the LED light will still shine straight ahead.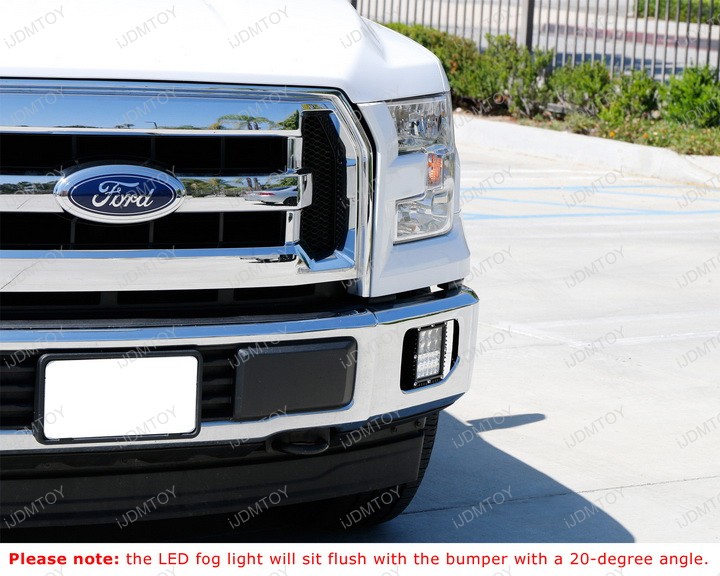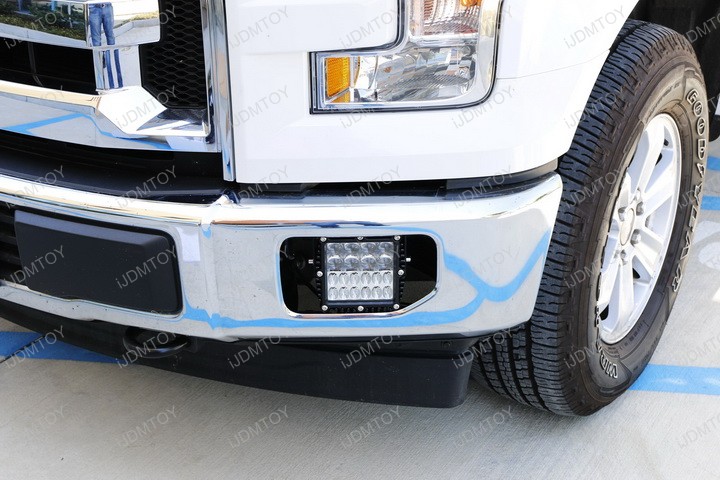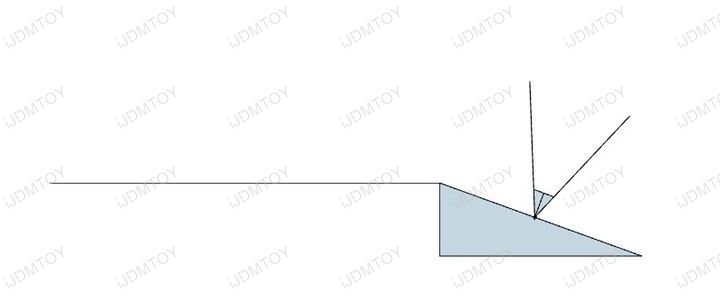 Step 13: Connect the LED fog light wires to the stock fog light harness. You may use the included pigtails to do so.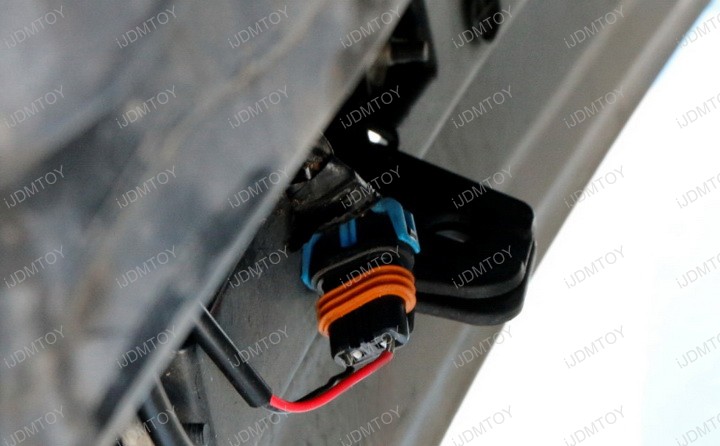 Step 14: Test your LED fog lamps to make sure it functions properly. Once you've confirmed that they do, put the air vent bezel, wheel well, and fender flare back into place to finish. You may now enjoy your Ford truck's 100W Q-5 CREE high powered combination-beam hyperspot LED fog lights!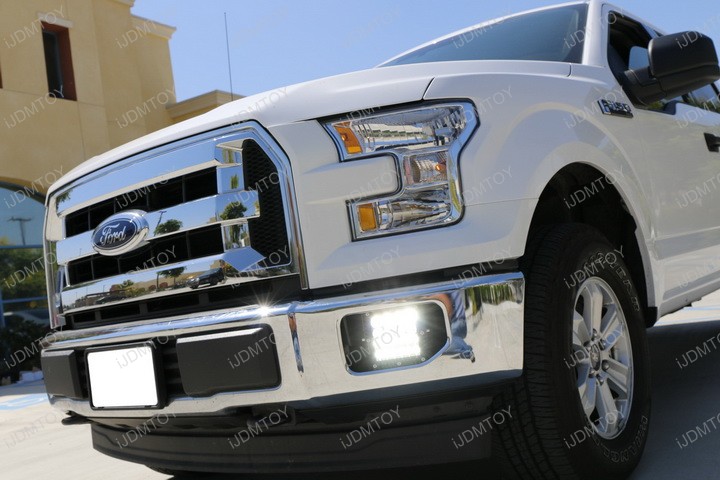 Find this and more offroad truck LED lighting today!