Check out the Ford F-150 Lower Bumper LED Pod Lights (70-222).
Before we get started:

The new Ford F-150 comes in 6 different trims where some trims have front bumper openings and some do not. This LED pod light is a perfect fit for F-150 trims that have the front bumper opening (XLT, Lariat, Limited) but will still fit other trims without the front bumper opening by cutting off the center piece (XL, King Ranch, Platinum).

With front bumper opening (XLT, Lariat, Limited):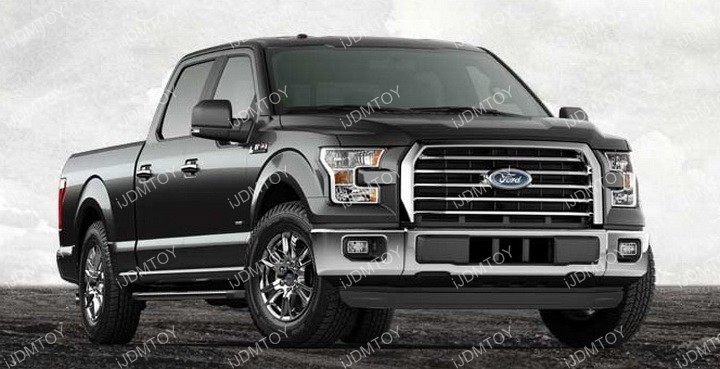 Without front bumper opening (XL, King Ranch, Platinum):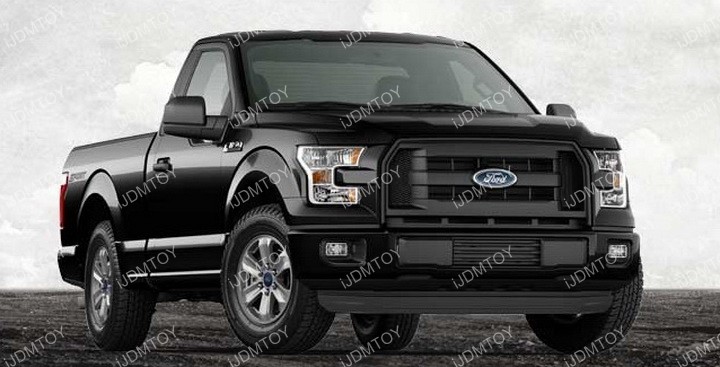 Step 1: That opening behind the license plate is where we will be installing the LED pod lights. Remove the front license plate.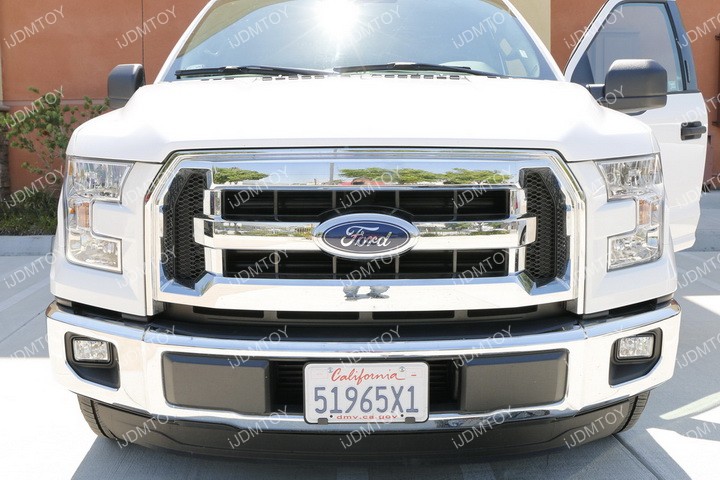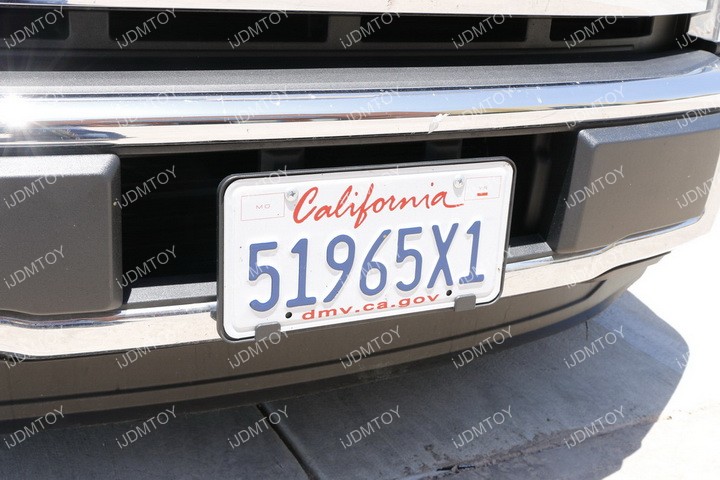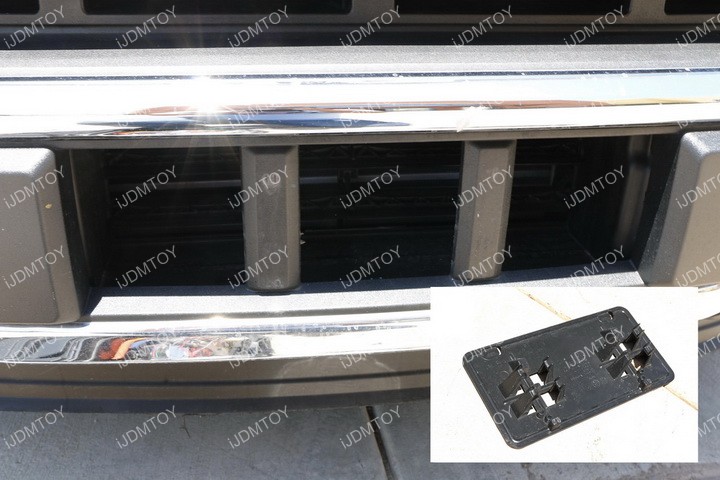 Step 2: Remove the two front bumper end covers. There's some metal fastener clips on the edges of the covers that you'll need to press down in order to release the covers. Take both hands and pull on the vertical bars to expose the opening for the center lower bumper location.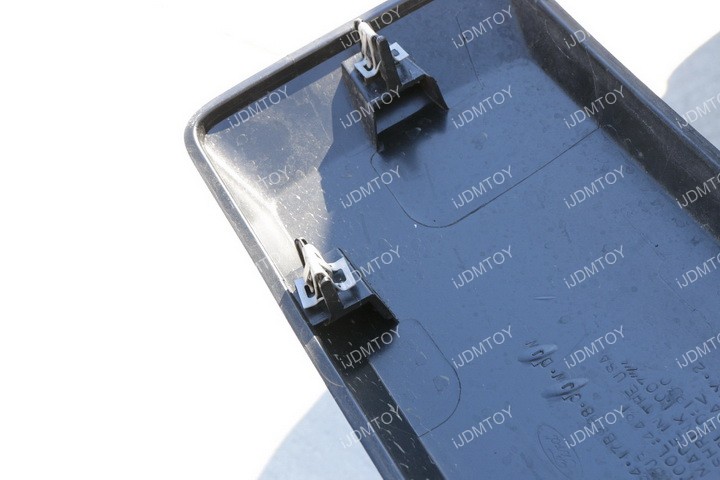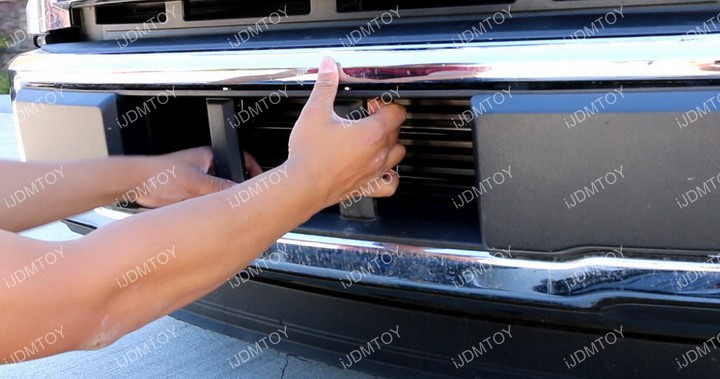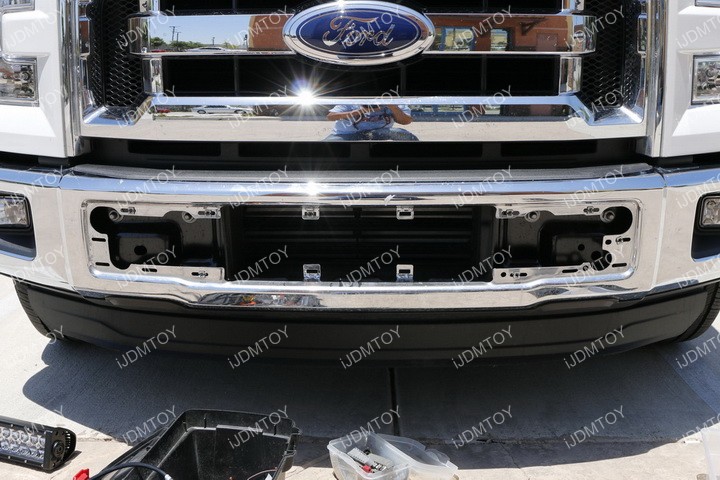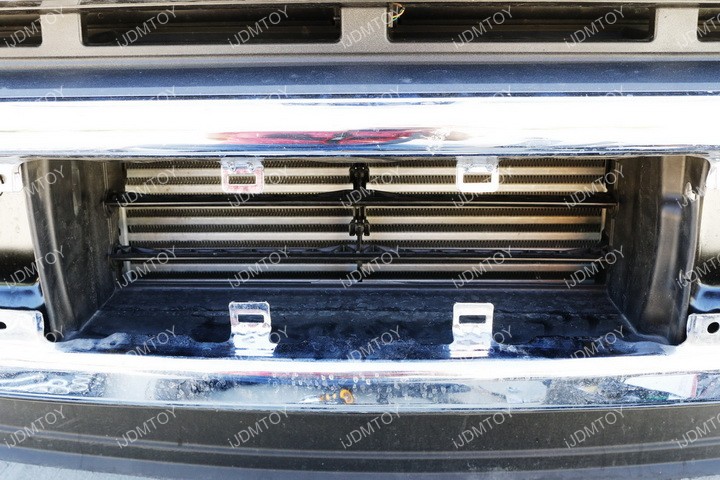 Step 3: You may notice that the left and ride side openings are not symmetrical. This is completely normal, but when you put on the bracket, just take note that one side will have more space and the other side will have less space.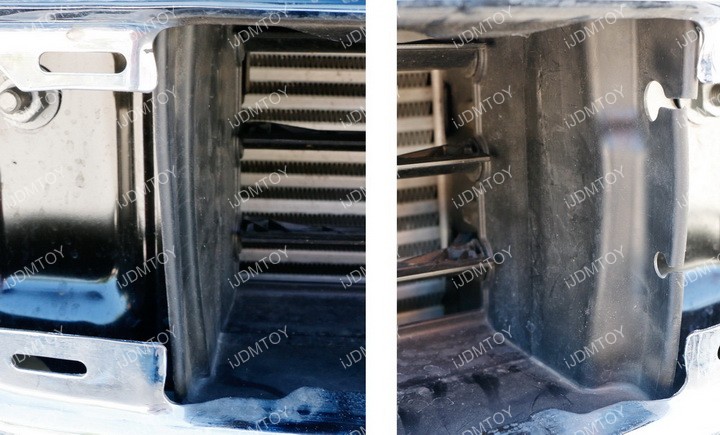 Step 4: Now we come to the part where there is a slight "modification" - barely, but you'll need to cut a small slit in the side plastic piece in order to slip the mounting bracket through the other side to secure on the existing screw.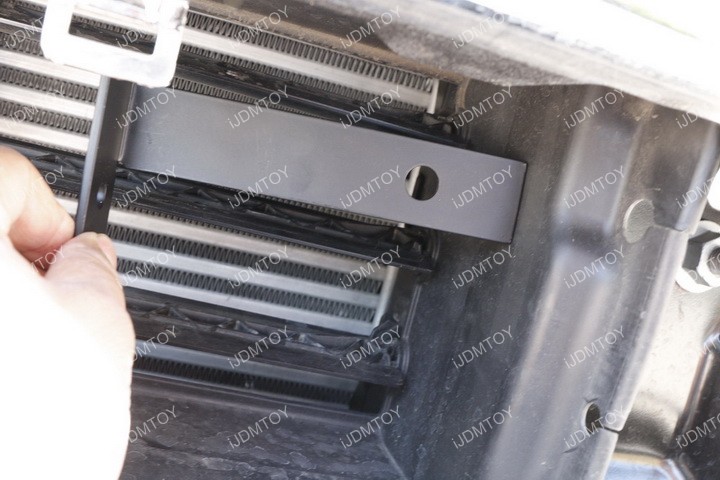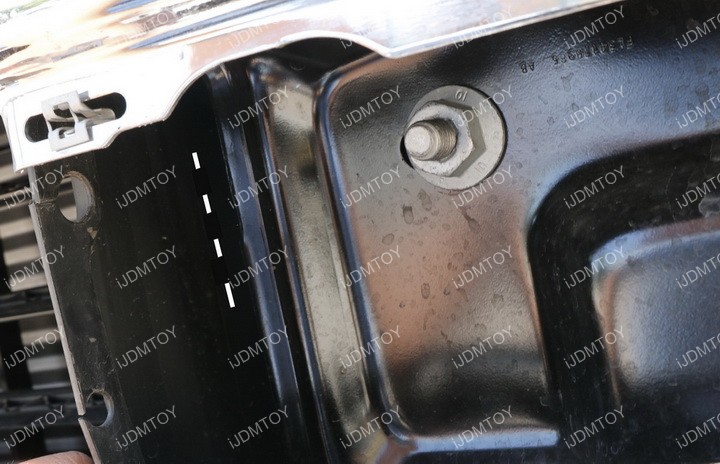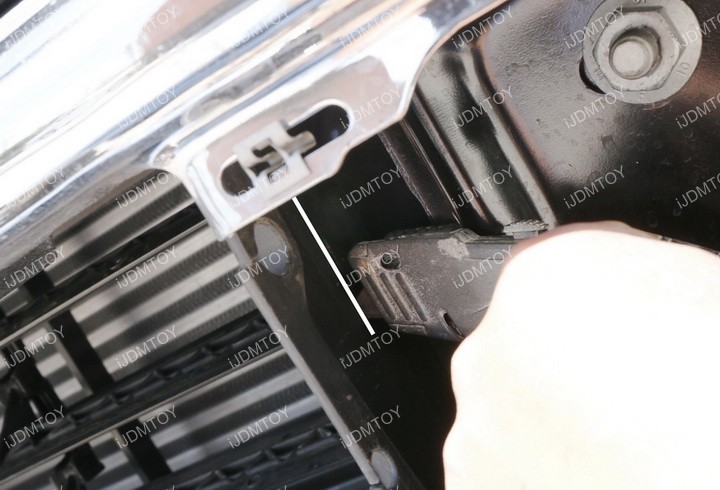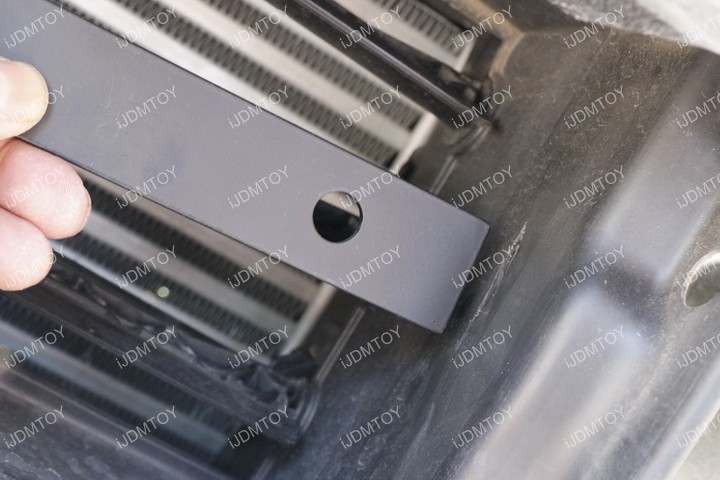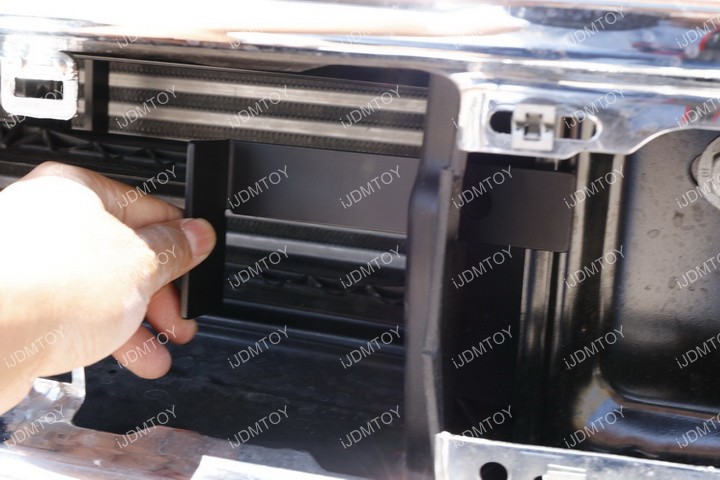 Step 5: Bolt the bracket onto the existing screw and slightly tighten it with a nut. You'll be using a 3/4 size wrench. We'll need to adjust the leveling on both sides later and you can secure the bracket at that time.

Repeat on the other side.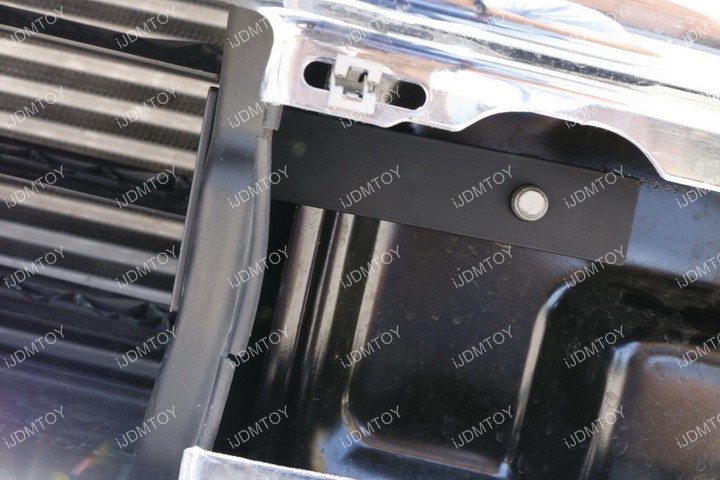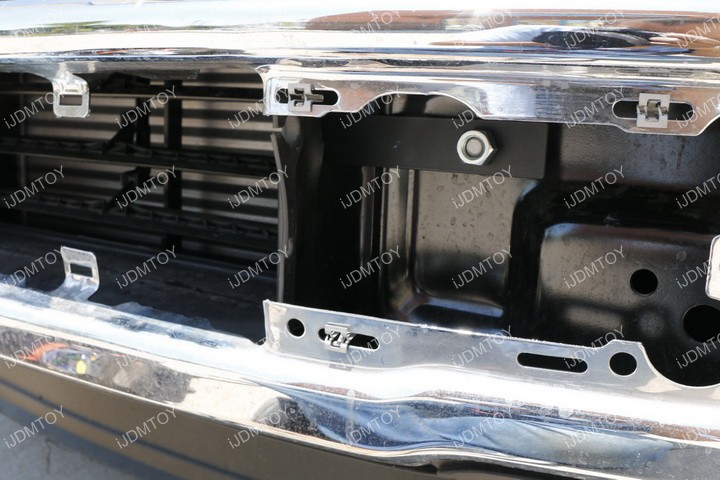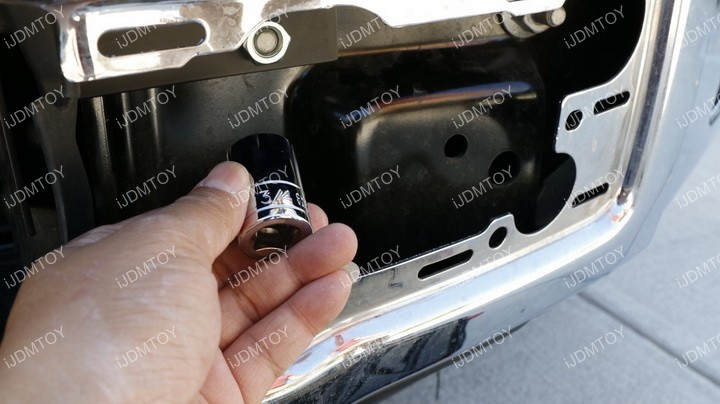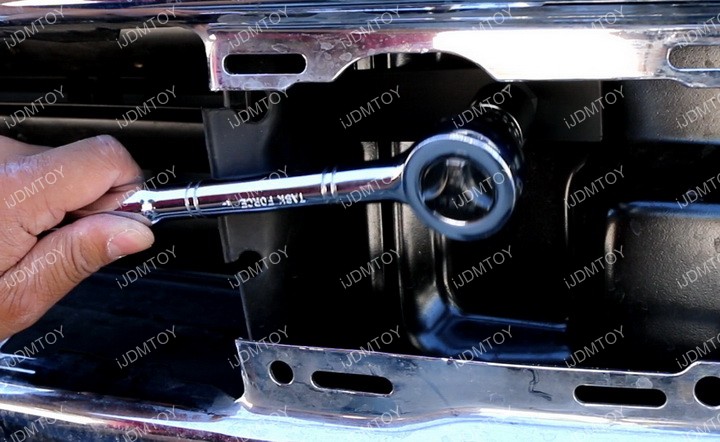 Step 6: Assemble the LED Pod Lights.

Push the plastic slat pieces on the side so you can insert the screw. Adjust the leveling to make sure the LED pod lights are the same level and now tighten all of the bolts and nuts to secure.

Step 7: When everything looks perfect and you have secured all the components, but back the end covers.

Step 8: For the wiring portion, you can choose to install a relay harness OR connect the wires to parking light +/- or fog light +/-.