This tutorial will show you how to install the truck bed edge 40W high powered CREE LED pod lights (70-258) for the 2015 and up Ford F-150 to function as a backup reverse light or a search light. Use this set of rear LED pod lamps to enhance the off road, work site look of your Ford truck.
Step 1: Open your tailgate to reveal the white screws located at the top end of your F-150's truck bed.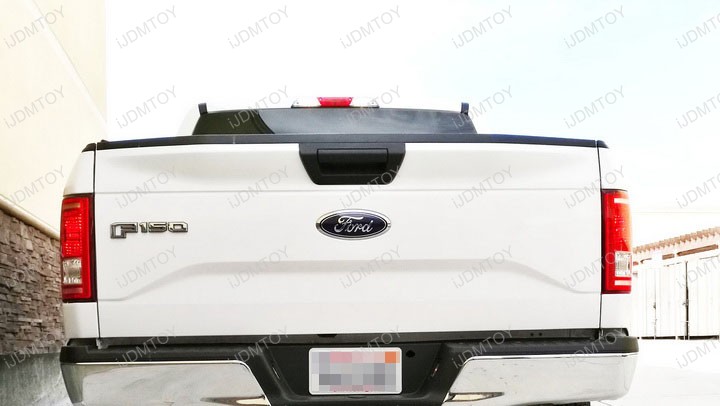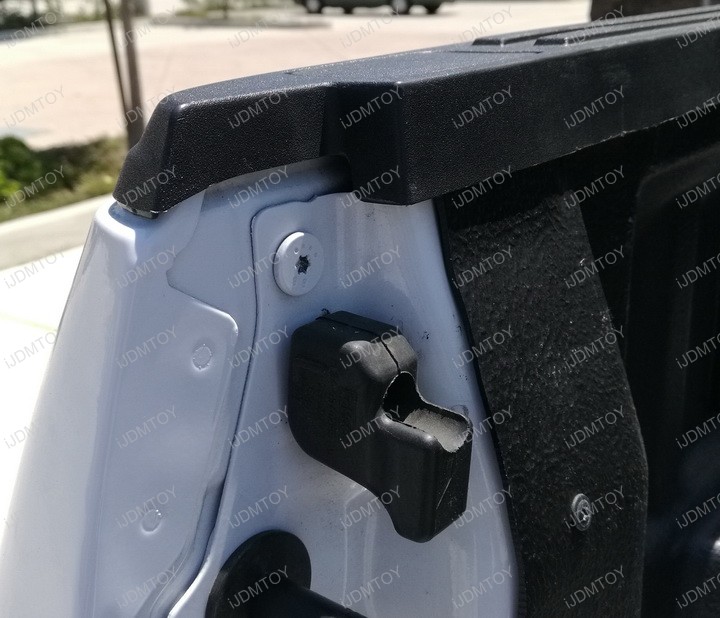 Step 2: Use a 6-point star bit screwdriver to completely remove the screw.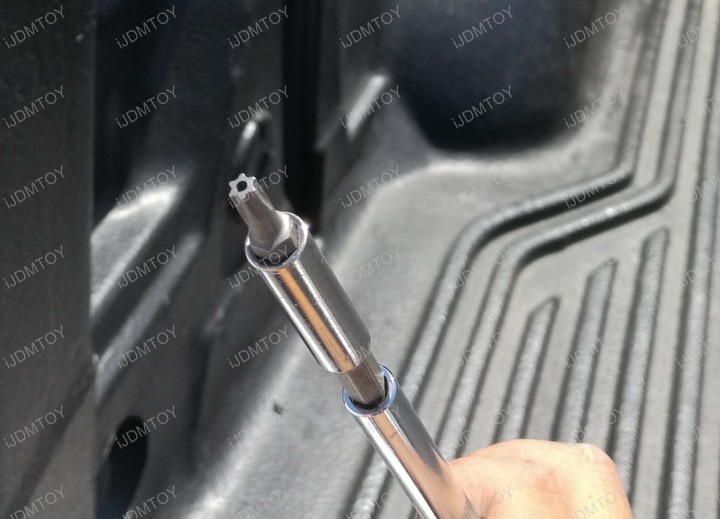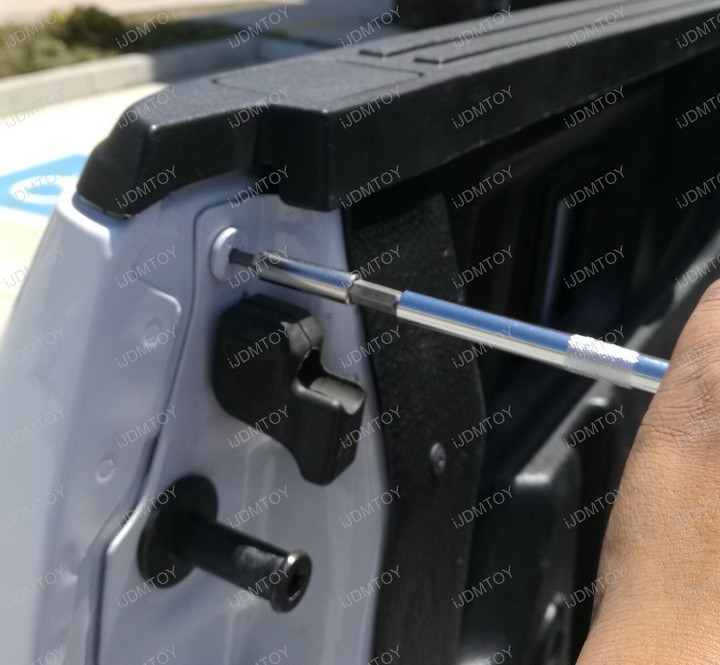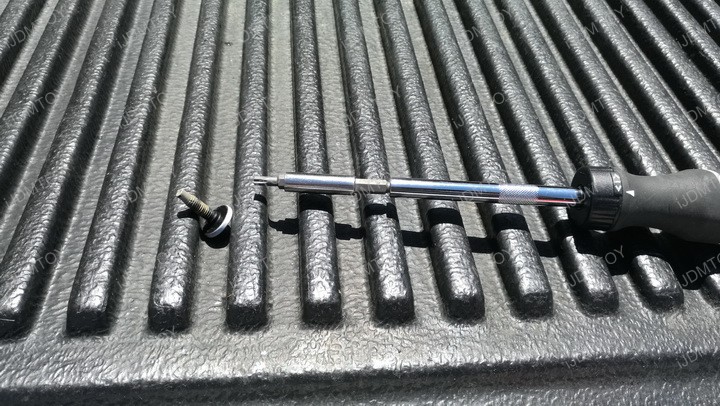 Step 3: Reapply the screw to secure the L-shaped metal mounting bracket. We recommend mounting the support bracket by the lowest possible hole so that your LED pod lights are not set too high or look awkward. While you can have the shorter leg of the pod lamp bracket pointing inwards, we also recommend having it point outwards to prevent impedance during your loading/unloading activities.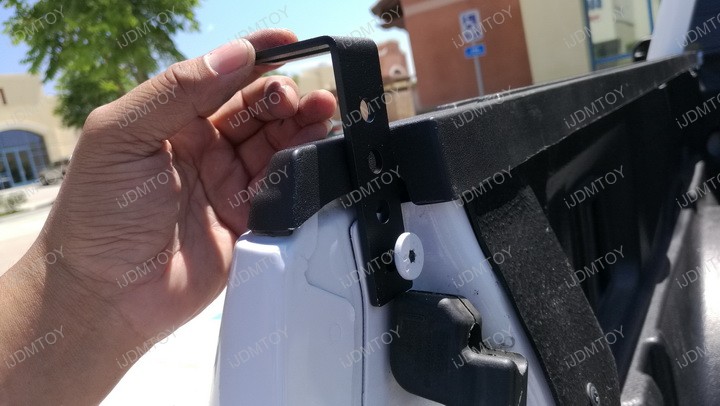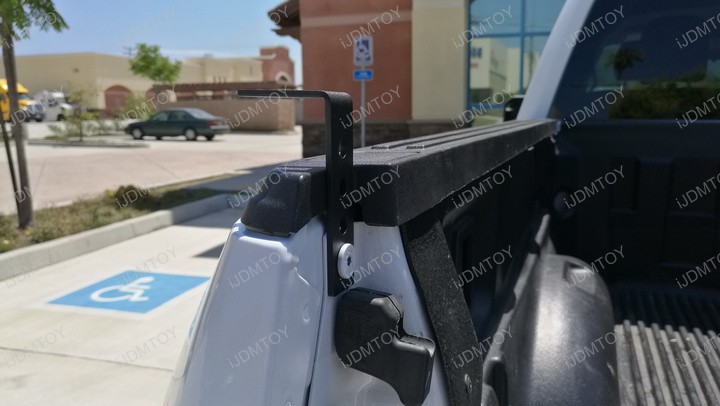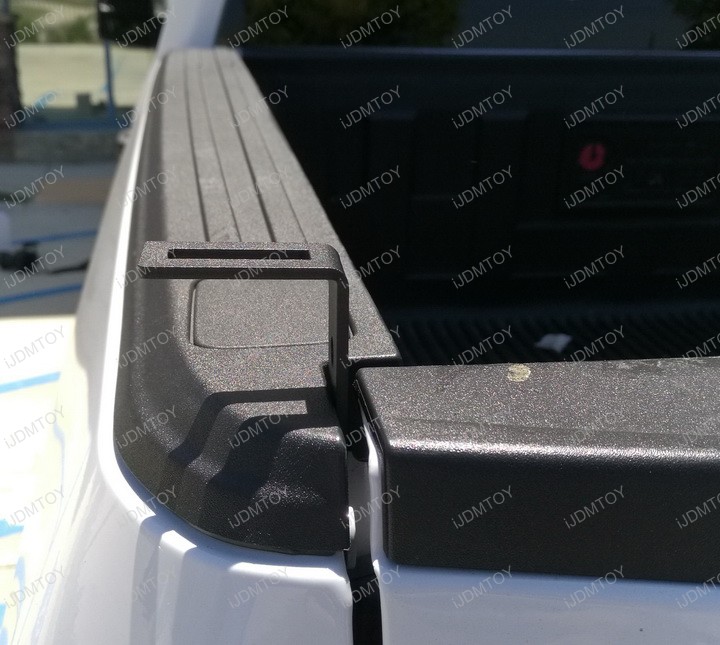 Step 4: Mount the LED pod lights onto the metal mounting support bracket facing the rear. Route the wire downward to connect it to your reversing tail light harness. Repeat steps 2-4 on the other side.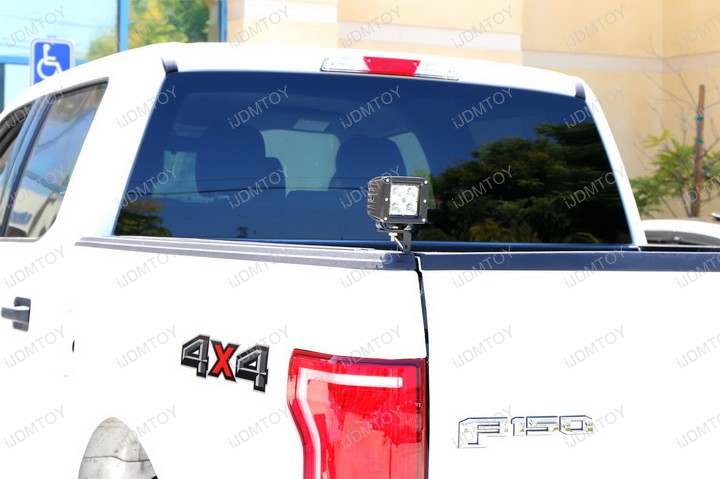 Step 5: Make sure the LED pod lamps light up. Once you have confirmed that it does, you may now enjoy your Ford F-150's 40W high powered CREE LED pod lights!
Find this and more off road truck LED lighting today!