This tutorial will show you how to install the bolt-on front license plate mounting bracket offsetter (AA2243) for the 2015 and later Ford Mustang. Unlike some license plate relocators, installation of this license plate bracket is a simple bolt-on action that requires no drilling or other modifications whatsoever. This is our most straightforward installation guide so with that being said, this is how you install the front license plate bracket relocator.
Step 1: Remove the two screws holding the under-engine shield located underneath your Mustang's lower bumper.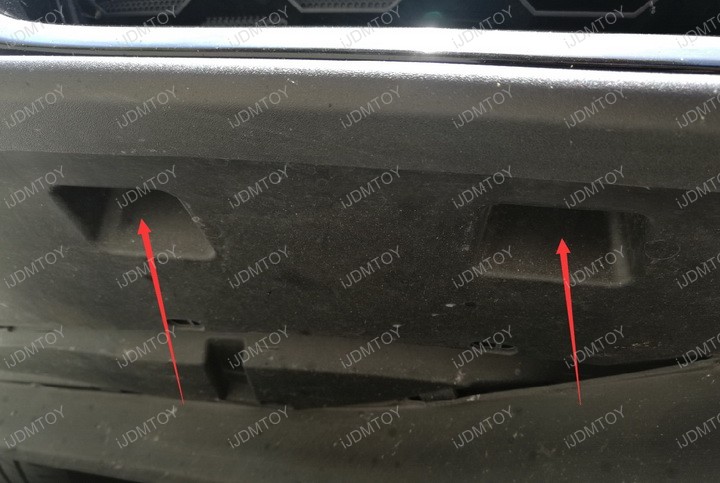 Perform this step SLOWLY. There is a plastic cap or nut on the other side of the under-engine shield that keeps the bolt in place. Unscrew the bolts carefully so you don't lose the cap inside.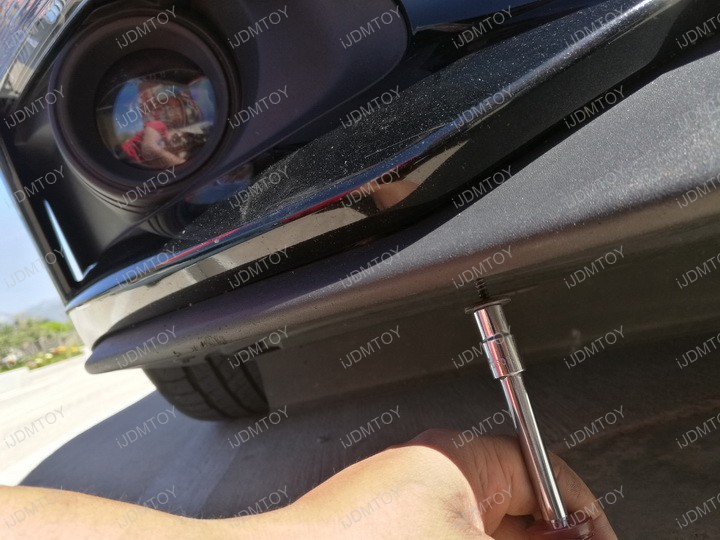 Step 2: Use the included screws and washers to bolt on the front tag license plate bracket.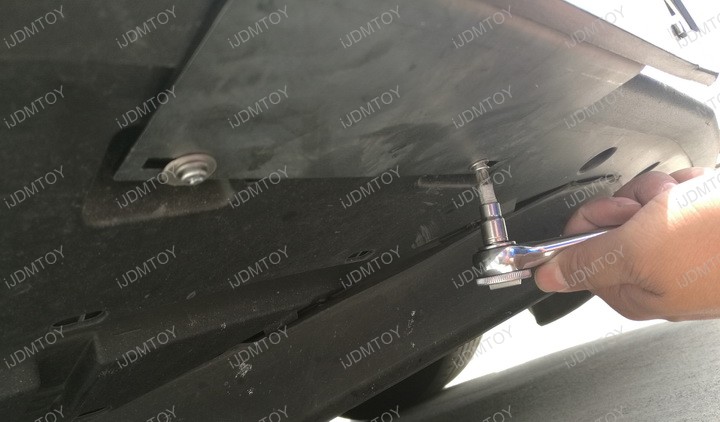 Step 3: Secure your license plate onto the front license plate mount. Make sure all screws are tightened. Enjoy your license plate's new offset look!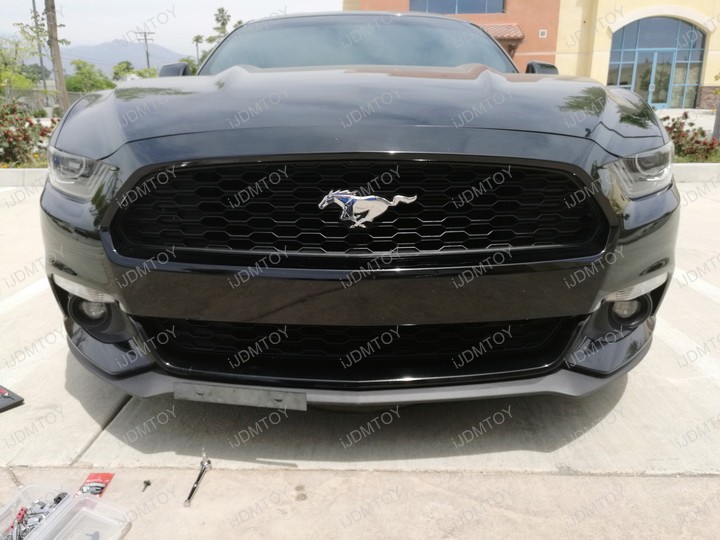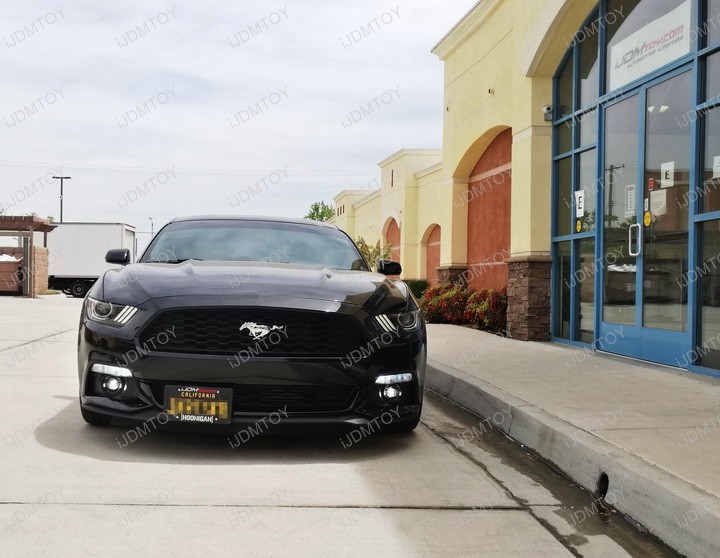 Find this and more license plate brackets today!