This tutorial will show you how to install the dual high powered double row LED light bars (70-264) (70-264A) (70-271) (70-271A) (70-271B) (70-271C) below the rear bumpers of the following trucks:
2009-2014 Ford F-150
2010-2014 Ford Raptor SVT
2011-2016 3rd Gen Ford F-250 F-350 Super Duty
2017-up 4th Gen Ford F-250 F-350 F-450 Super Duty
2012-up Toyota Tacoma
2014-up Toyota Tundra
2008-up Chevrolet Silverado/GMC Sierra 1500, 2500, 3500
2009-2018 Dodge RAM 1500, 2500, 3500
The rear bumper mounted pair of mini LED light bars are the ideal solution for augmenting your Ford truck's rear lighting. While its 3rd brake/cargo light is has a very catching gleam, the tail end can always use more help in revealing what's behind it or signaling others around of its proximity. This pair of 36W LED light bars is ideal for use as a rear searchlight, back up reverse light, as well as many other functions. Additional wiring may be required.
While this installation guide is based on the 2017 Ford F-250, the same process applies to all of the other truck models listed above.
Step 1: Unscrew the outer Torx screw located below the rear bumper. Start on the driver's side.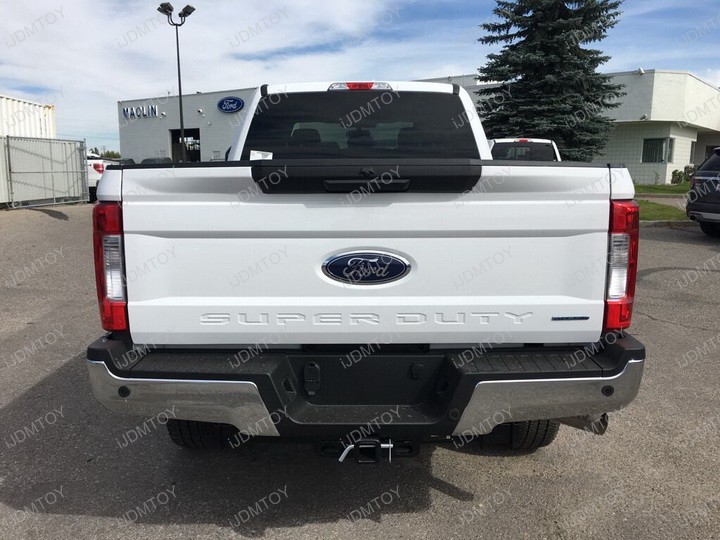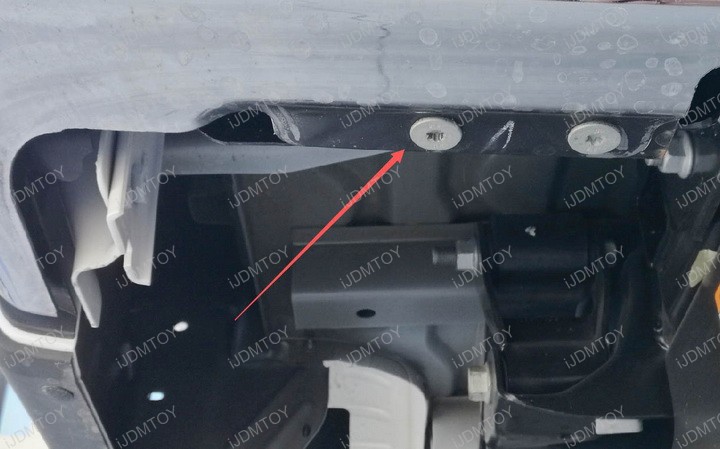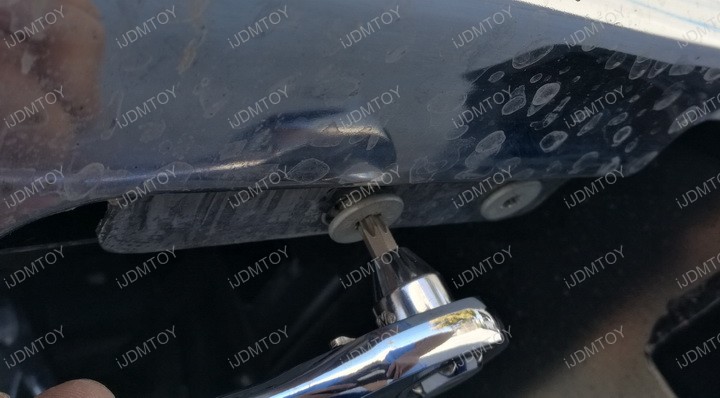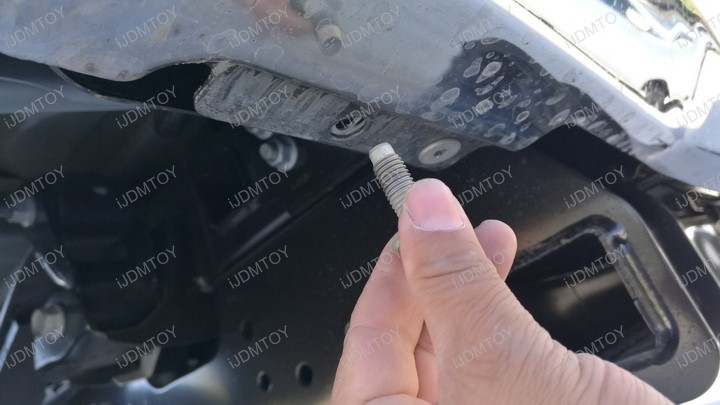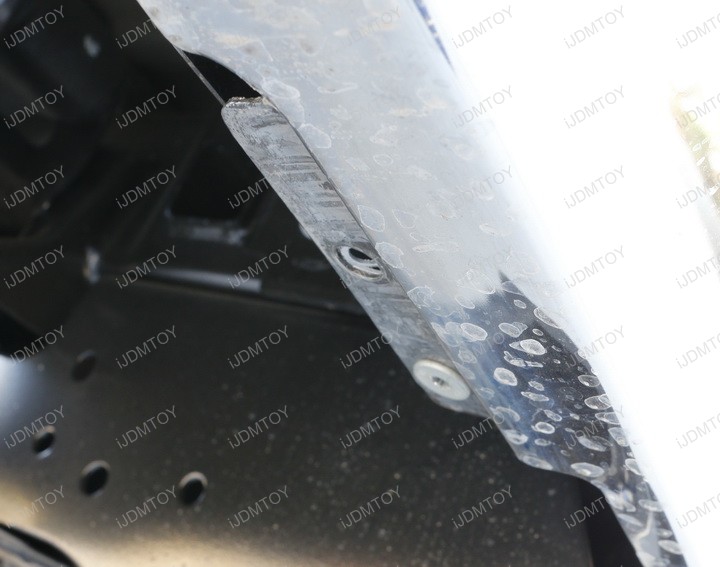 Step 2: Screw in the L-shaped mounting brackets. Lay the left side L-bracket over the right side L-bracket, aligning the top three holes together.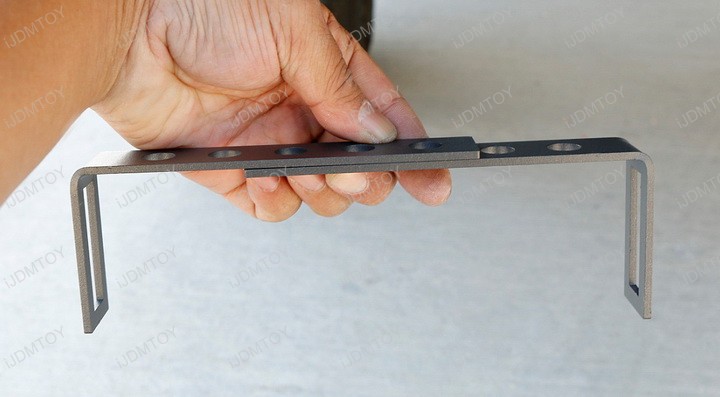 *UPDATE* We have since updated the metal mounting bracket design to be one singular piece. There is no need to lay one L-bracket over another in a specific way to install the small form LED light bars. The installation process remains the same.

Mount the metal support bracket by the center position.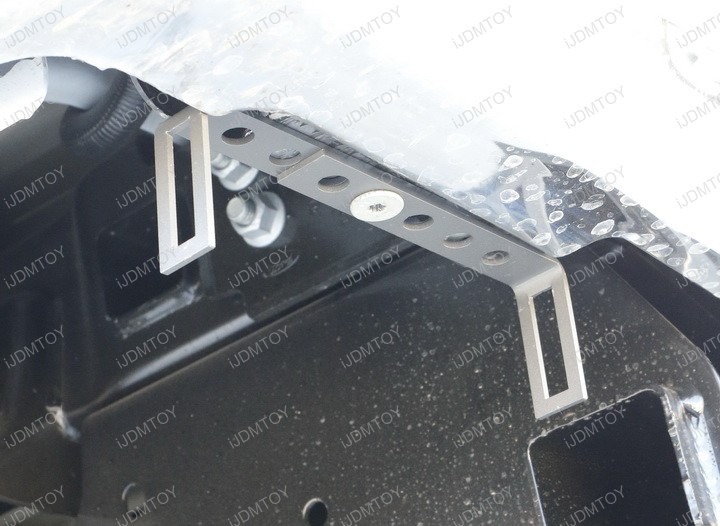 Step 3: Mount the LED light bars onto the L-shaped bracket assembly using the included screws.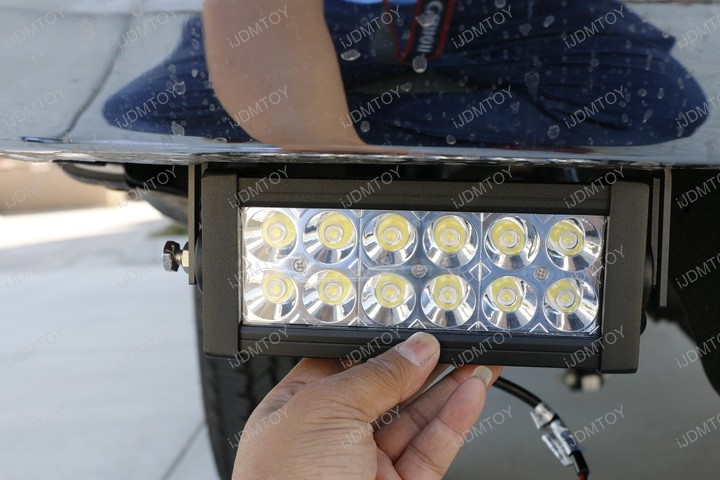 Repeat steps 1-3 for the other side.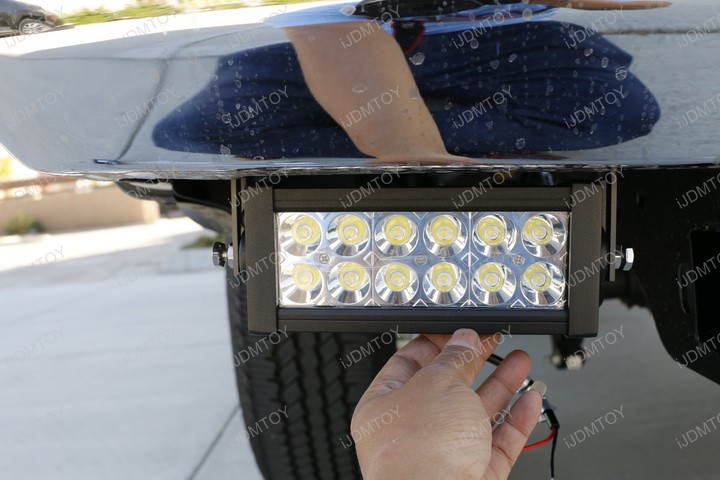 Step 4: Wire the double row mini LED light bars with the relay wiring harness. Use the wiring diagram below to help you wire them.
Connect the two rear mini LED light bars to the white (+) and black (-) wires
Connect the reverse light + and ground ring wires to your car battery.
Tap the reverse light + wire by the switch to your reverse light harness.
If you are installing this mini LED light bar pair onto a Ford Raptor, you may remove the switch and tap the reverse light + to an aux switch wire.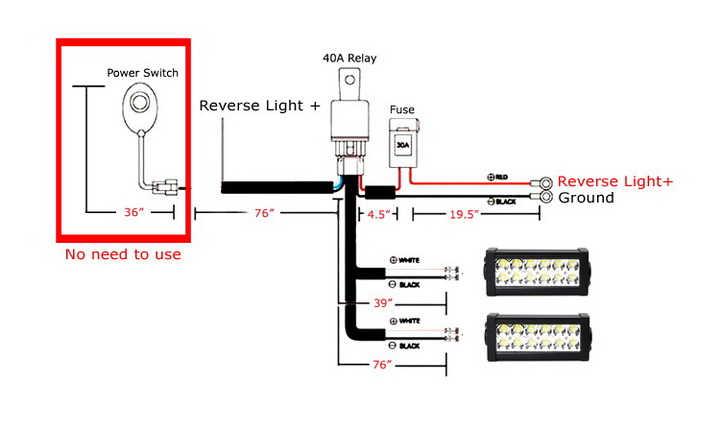 Step 5:: Test the two LED light bars to make sure they light up. Once they do, you may now enjoy your Ford truck's brand new pair of rear mini LED light bars!
You can find this and more offroad truck LED lighting today!