This is a tutorial on how to install the 2017-up Ford Superduty front bumper 20" LED light bar (35-975). The unique mounting bracket design allows you to hold an LED light bar in front of your lower bumper while retaining your tow hooks and license plate. Using existing mounting hole locations, this high powered LED light bar is set over your license plate to give your Ford truck a rugged appearance and superior lighting for any work or off-road occasion. The 120W LED light bar is made to fit the:
2017-up Ford F-250 & F-350 Superduty trucks
Step 1: Take out your tow hook screw covers if your Ford truck is equipped with them.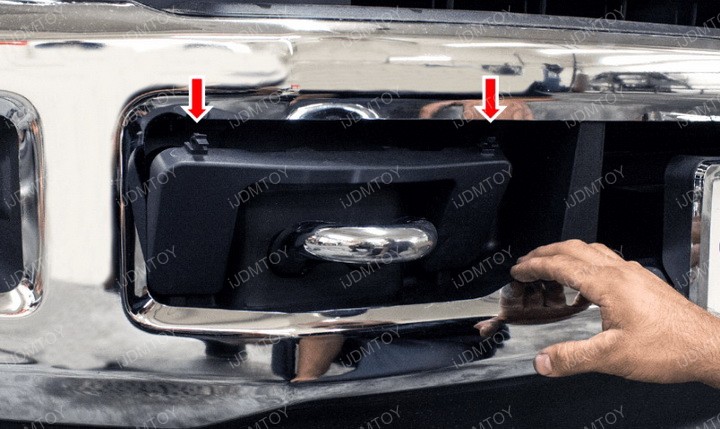 Step 2: Remove the screws on the inner sides of the tow hooks. Reach your hand towards the backside of the screws to get a hold of the nuts so you can twist unlock the screws.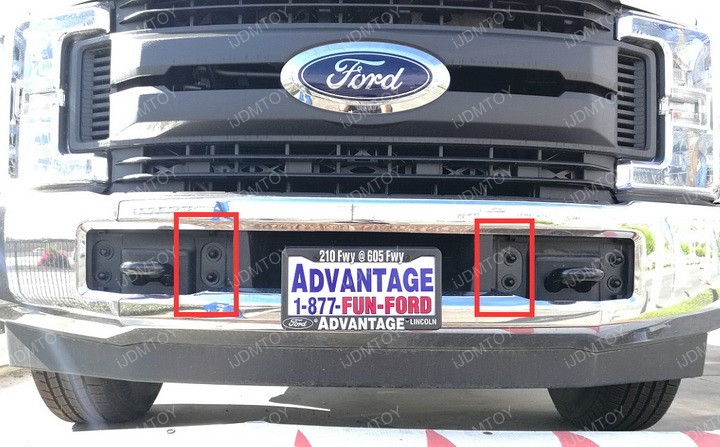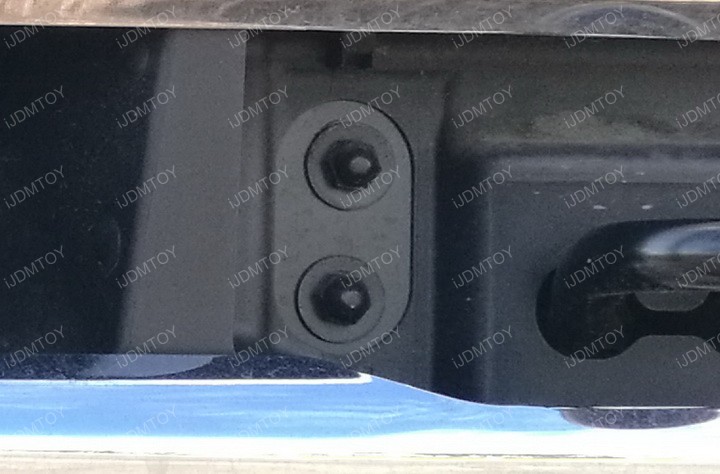 Step 3: Use the same hardware you removed to secure the light bar mounting brackets on both sides. Slide the bolts and washers through the mounting holes and tighten them by threading the nuts through the bolts.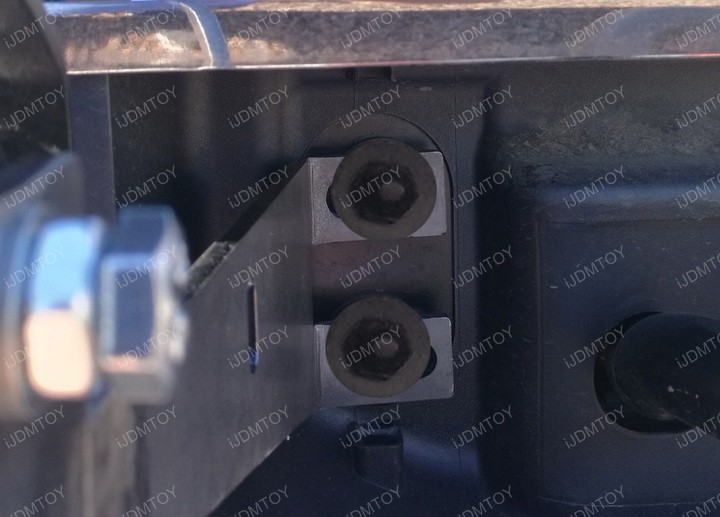 Step 4: Mount the Ford truck LED light bar in between the metal mounting brackets.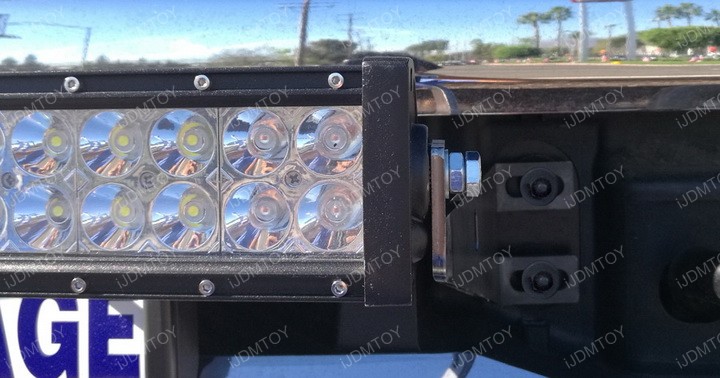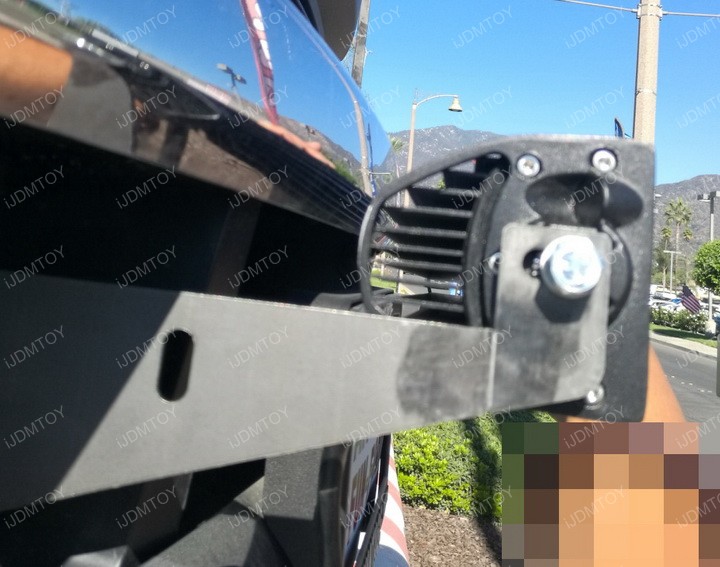 Step 5: Wire the LED light bar using the included relay wiring harness.
Step 6: Test the 120W LED light bar to make sure it fully lights up. Once you've confirmed that it has, you may now enjoy your Ford Superduty's brand new LED light bar!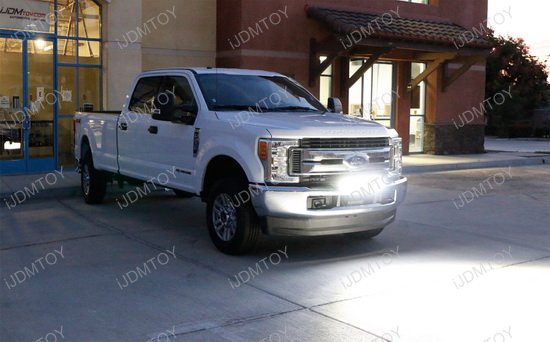 Find this and more offroad truck LED lighting today!