This is an installation guide for SKU: 35-973
This tutorial will show you how to install the lower bumper grille mounted 60W high power CREE LED light bar onto the 2017 and later Ford F-250 and F-350 Superduty trucks. This LED light bar will replace your license plate in the lower bumper gap to provide you strong, ample lighting in front of you. With our exclusively designed metal mounting support brackets, your LED light bar will be tightly secured onto your lower bumper opening.
Step 1: Remove your license plate to reveal the opening gap under your grille.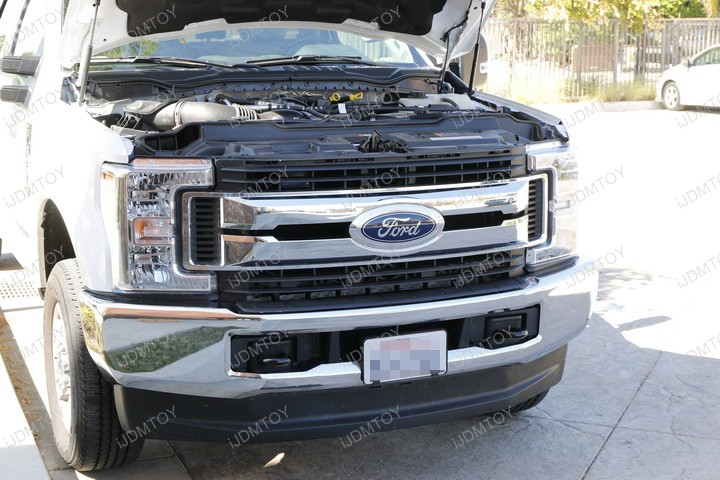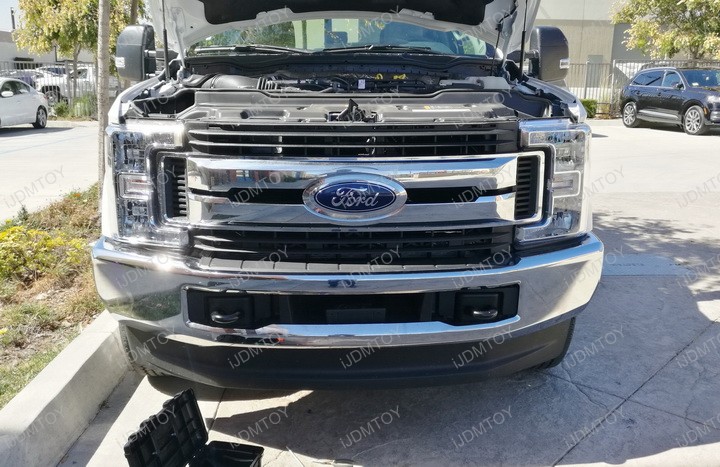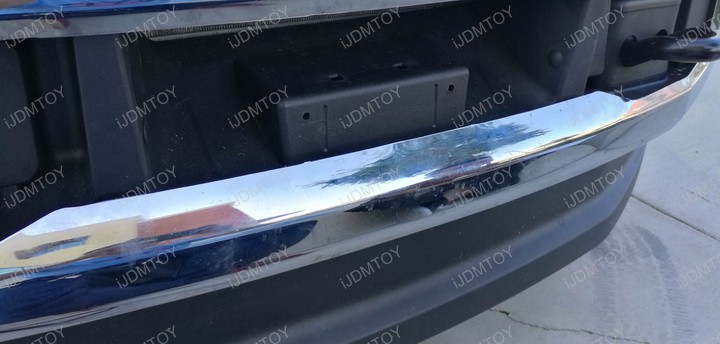 Place a cloth in between the gap to prevent losing any screws through the cracks.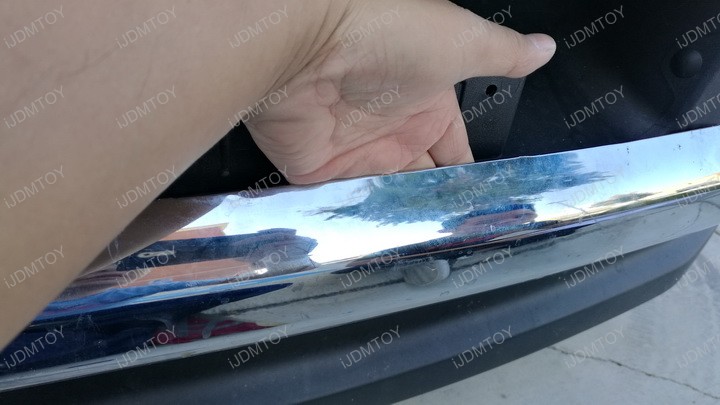 Step 2: Mount the U-shaped bracket onto the front side of your existing mounting holes. Push these two bracket pieces as far in towards the center as you can for full security.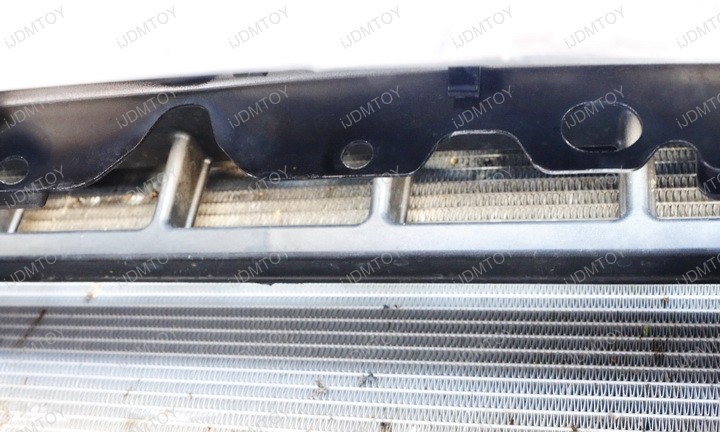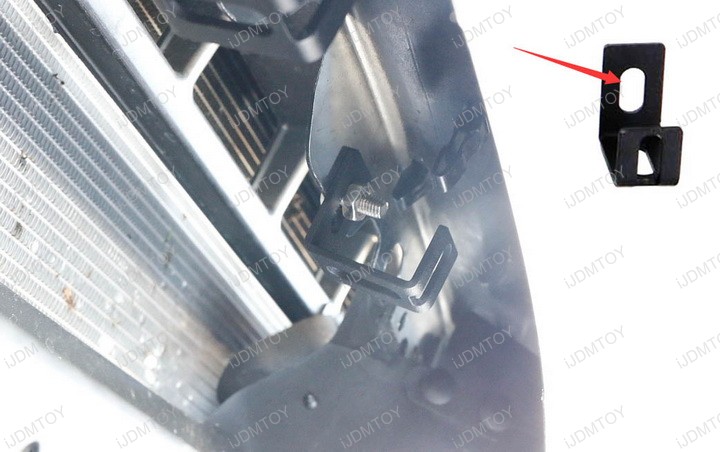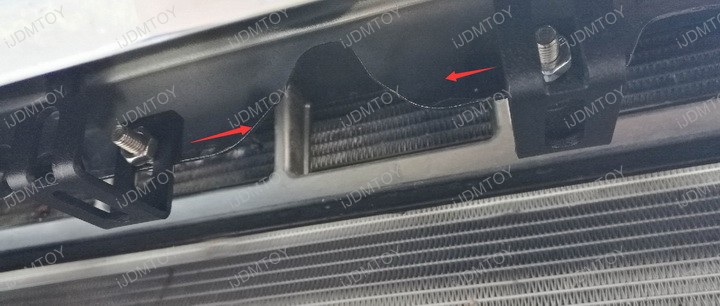 Step 3: Push the rail pieces on the LED light bar as close to the ends as possible. The wire side piece should be 2.56 inches away from the edge, while the other side should be 2.5 inches from the edge.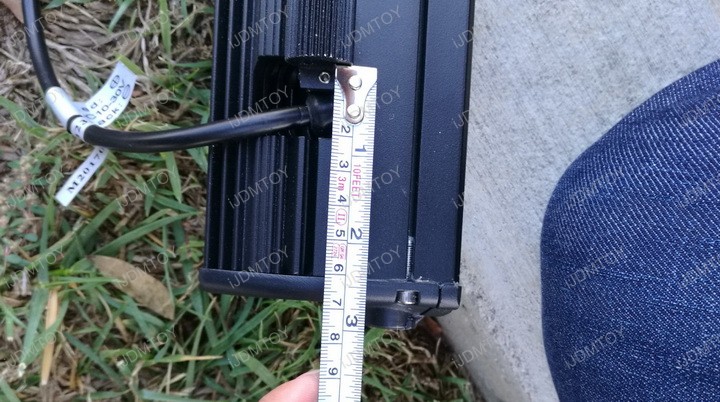 The wire will be pushed off to the side, which will not affect the LED light bar's performance.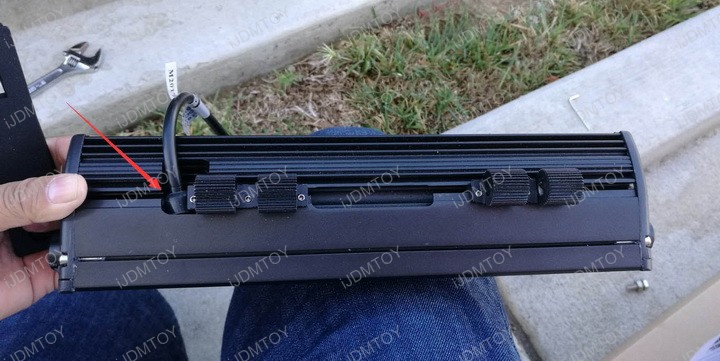 Step 4: Put the rail cap through the screws on the LED light bar. Route the screws through the U-shaped bracket.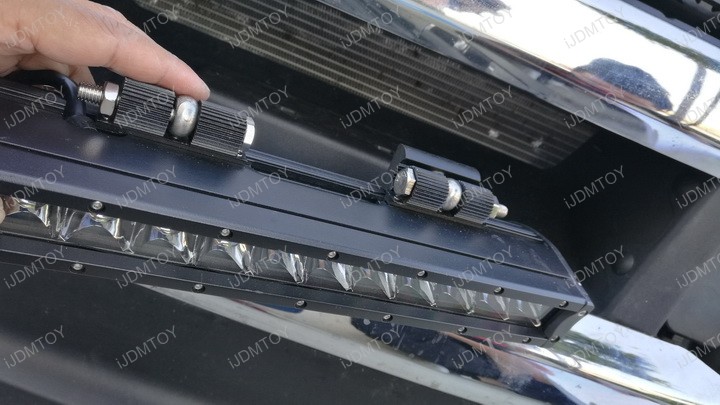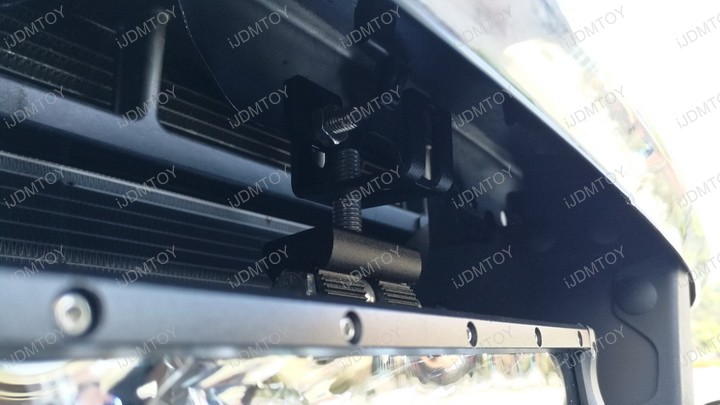 Bolt on the driver side first, and then the passenger side. Spacing is tight so perform this step carefully. Do not fully tighten just yet.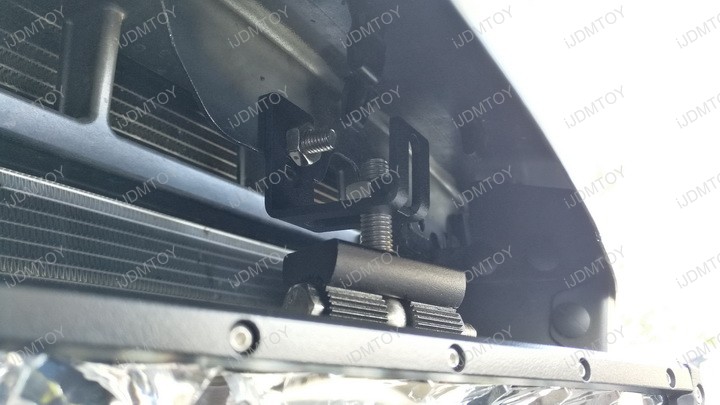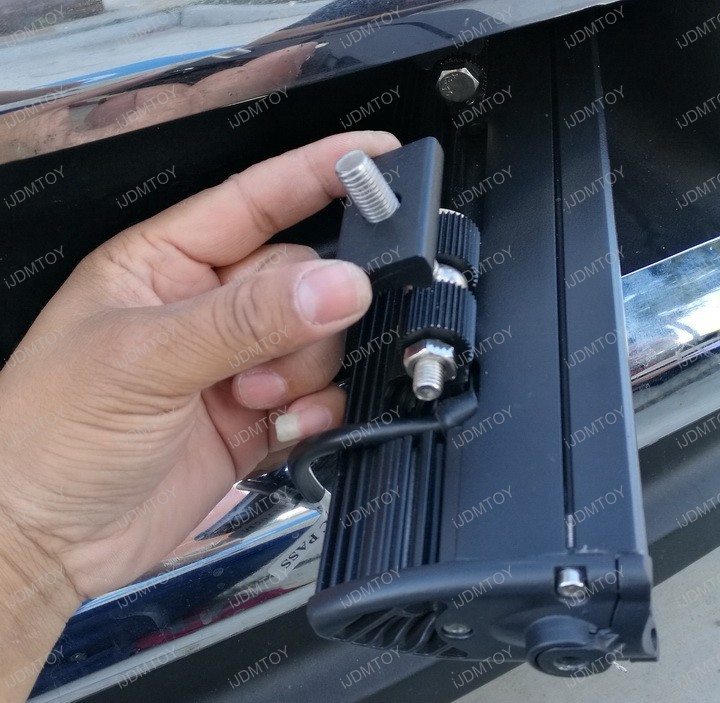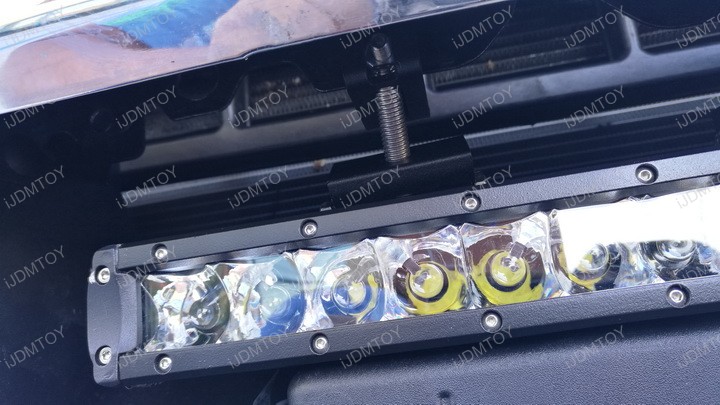 Step 5: Adjust the LED light bar's angle to your liking before firmly tightening the nuts.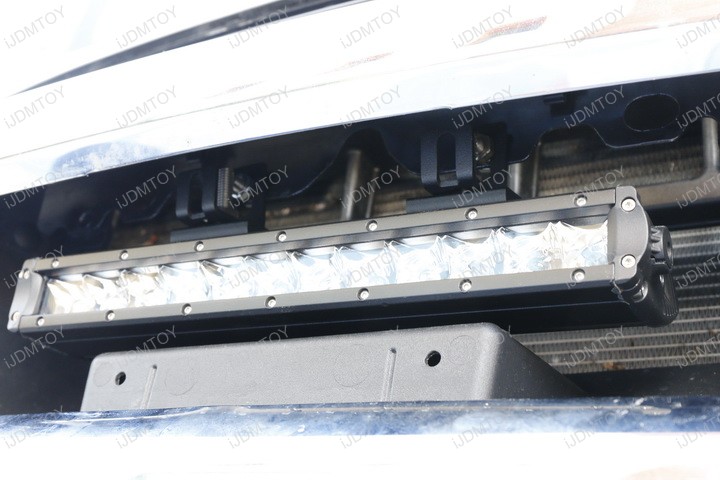 Step 6: Wire the LED light bar using the included relay wiring harness with switch.
Step 7: Test the LED light bar to make sure it lights up. Once it does, you can now enjoy your Ford F-250's brand new LED light bar!
Shop for this and more offroad truck LED lighting today!