This is a tutorial to show you how to install the 2017-up Toyota C-HR LED rear foglamp/brake light assembly (72-032). This installation will be a plug-and-play action with no modifications required. You will, however, be performing simple wiring actions. Adding the JDM style smoked lens LED lamp will not only add fog light and stop light functionality, but also boost the sporty look and feel of your C-HR's tail end.
Step 1: From under your Toyota crossover, remove the OEM fog light bezel. Undo the screws circled in red.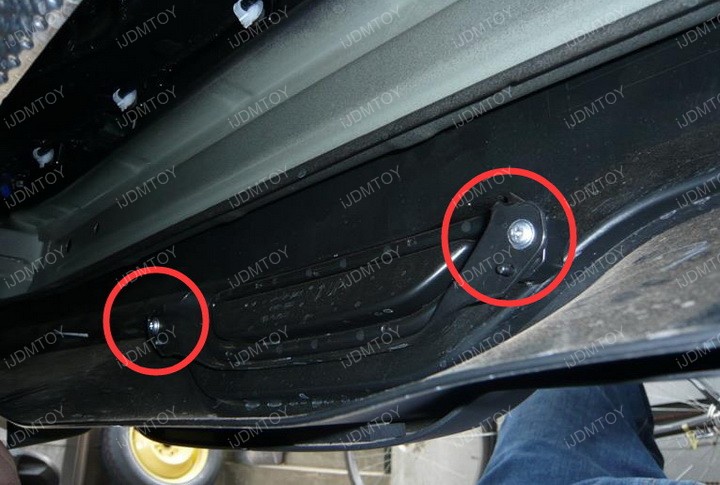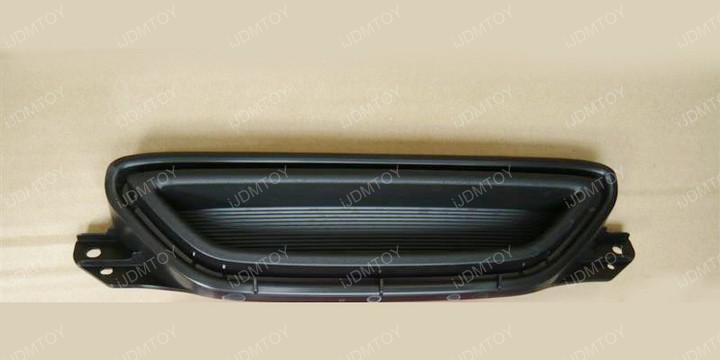 Replace it with the LED center rear fog/brake light assembly.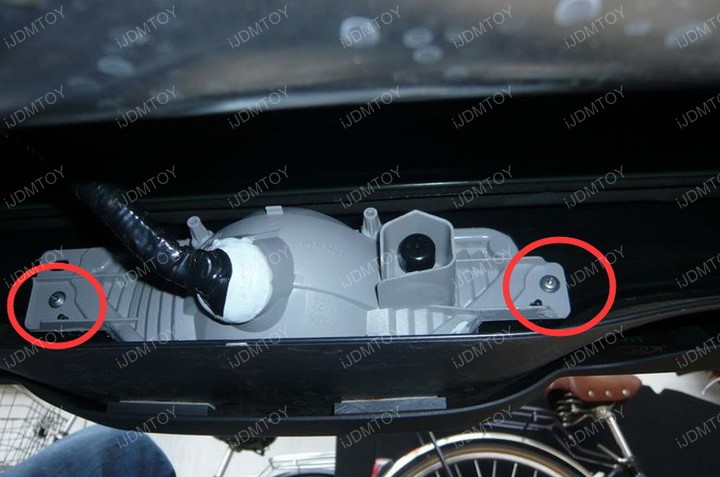 Step 2: Route the wires up to the tire compartment. Move the spare tire out of the way so that you can run the wires up.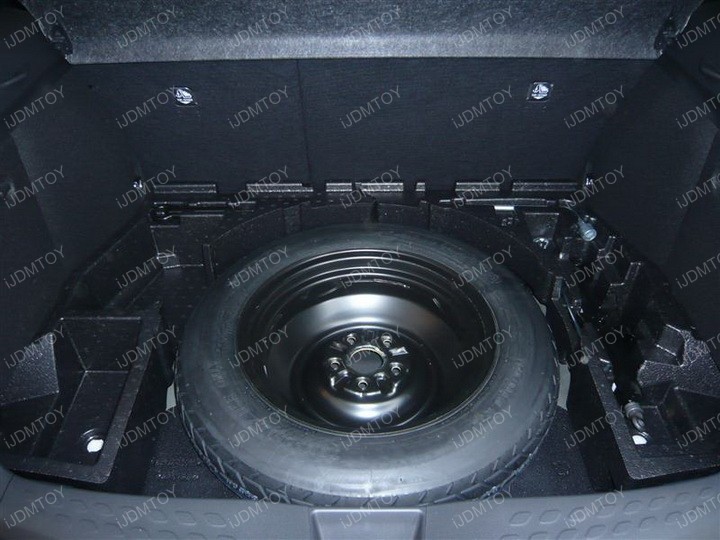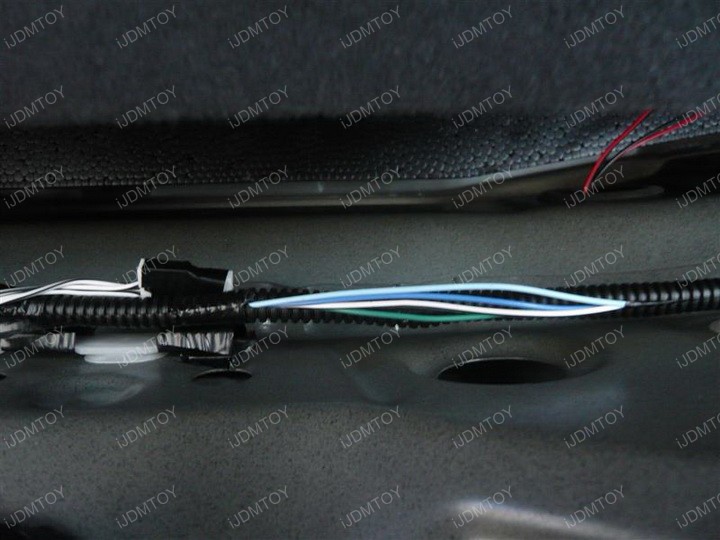 Step 3: Using a socket wrench or a similar tool, remove either of your tail lights to reveal its stock harness. You will only need to connect the wires to one tail light harness.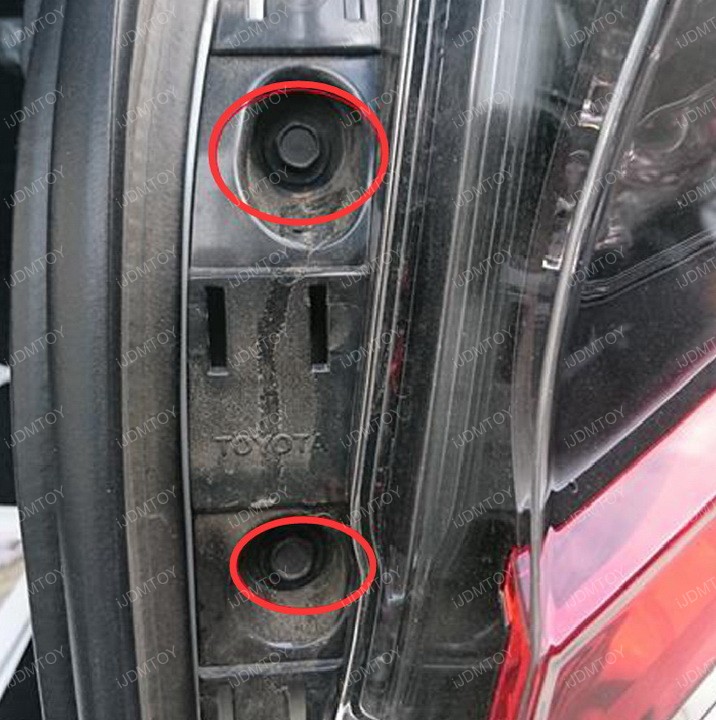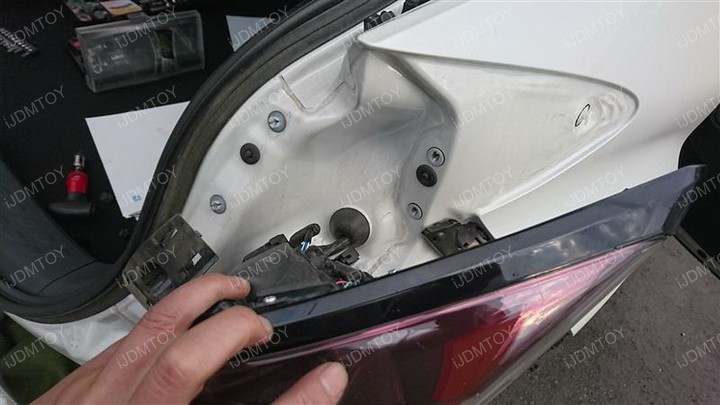 Tap the LED tail light wire to the stock harness's positive tail light wire and the LED brake light wire to the stock harness's positive brake light wire. We recommend using a multimeter to find the tail light and brake light positive wires.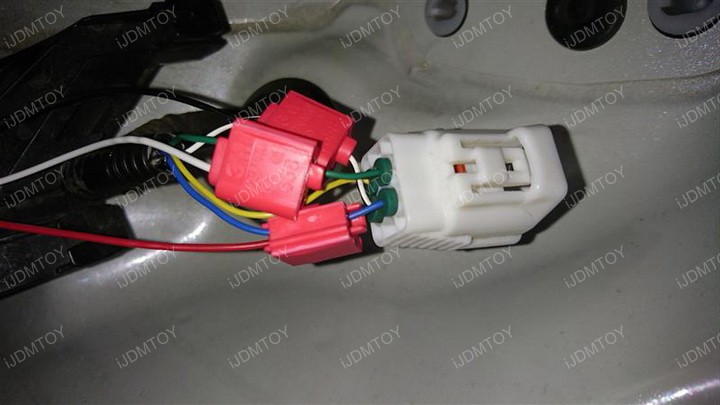 Step 4: Test your LED rear fog brake lamp assembly to make sure both functions work. Once you've confirmed that it has, reapply your tail light and put your spare tire back on. Enjoy your Toyota C-HR's brand new JDM style smoked lens LED fog light/brake lamp assembly!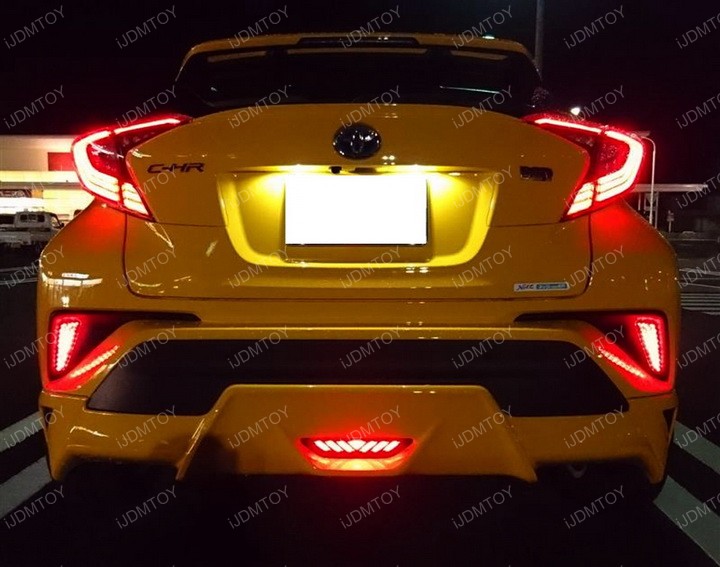 Find this and more LED rear fog lights today!