This is a tutorial that will show you how to install a 30" 150W single-row Jeep LED light bar (35-990) on the 2018-up Jeep Wrangler JL (35-990). The JL beautifully retains the iconic body design that Wranglers have become known for while expertly weaving modernity into its template. So as usual, the Jeep Wrangler lends itself to many offroad LED light additions. A slim LED light bar adds to the overall adventurous feel and is ideal for shining a strong light in front of you when driving through forests and mountains in nighttime camp settings as well as the occasional late night workplace.
Please note that this LED light bar kit will NOT accommodate the Jeep Wrangler JK model.
Step 1: Unscrew the size 45 Torx bolts from the hood hinges. Using a Torx socket wrench is recommended for easy screw removal.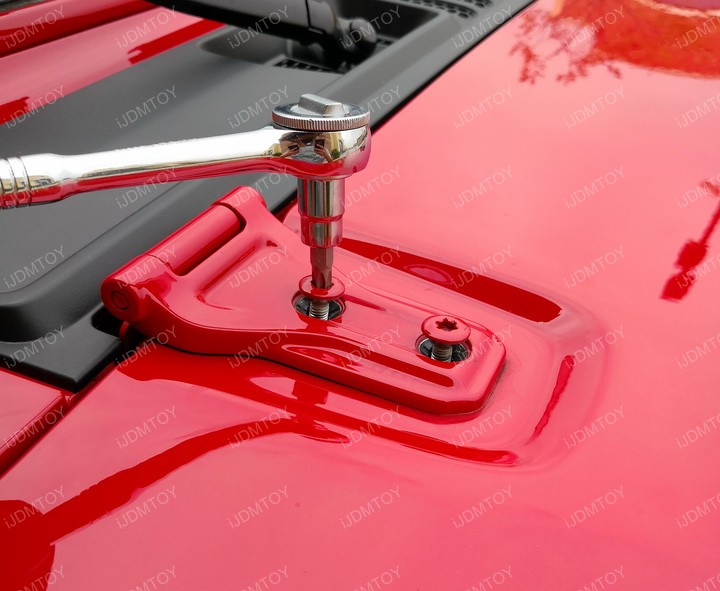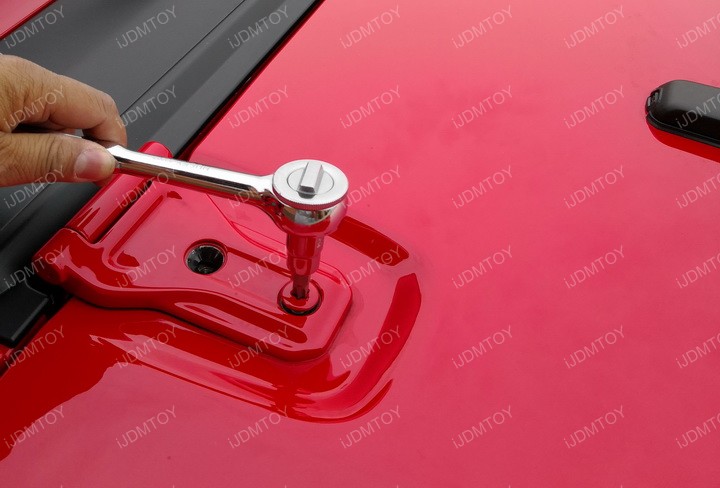 Step 2: Bolt on one metal mounting bracket. Secure the support bracket using the included hex screws and washers.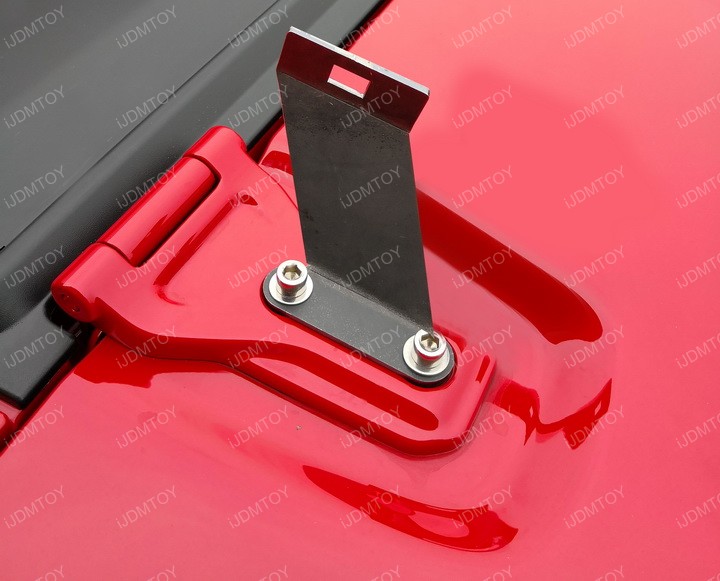 You will not be able to fully install the Jeep LED light bar if you install both metal support brackets.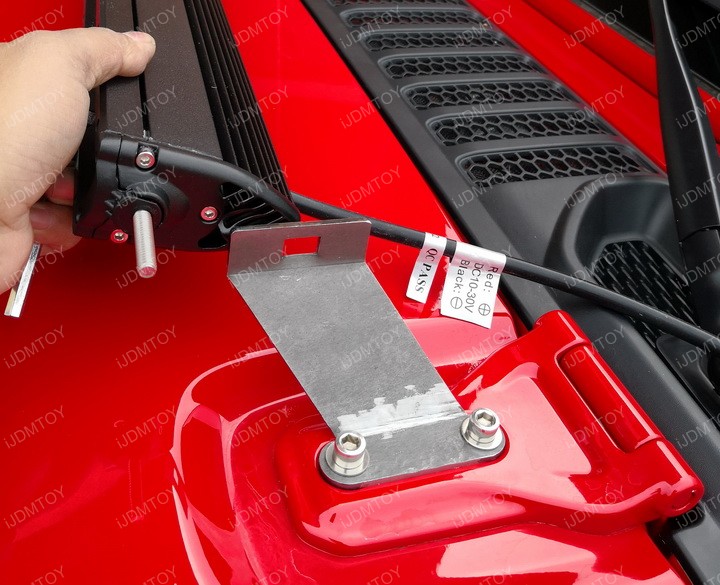 The light bar mounting brackets you see in the images are prototypes. You will receive them powder-coated so that you get the clean, professional look.
Additionally, the bracket position in the images below are incorrect. During our initial test fitting, we did not see that the LED light bar got in the way of the windshield spray nozzles. When mounting the second light bar support bracket, make sure it points at the windshield so the LED light bar is set further back, allowing water to be sprayed on your windshield.
Step 3: Loosely screw in the second light bar support bracket using one hex screw and washer.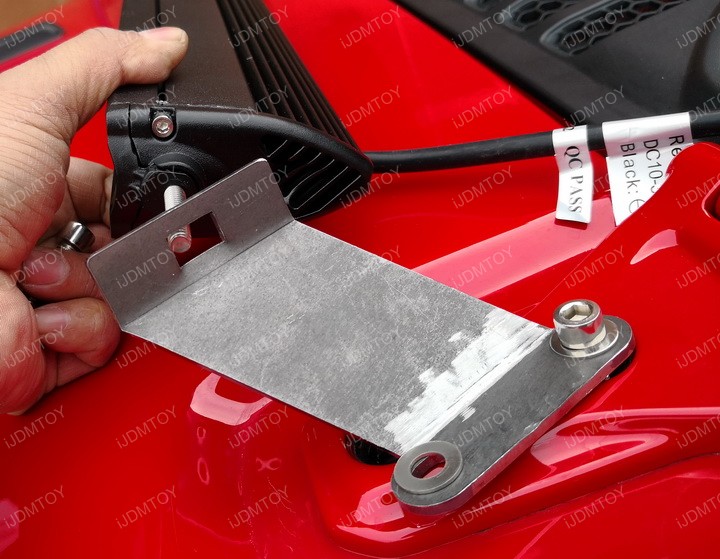 Insert the LED light bar in between the two metal mounting brackets so that the loose mounting bracket rotates into the last open bolting location.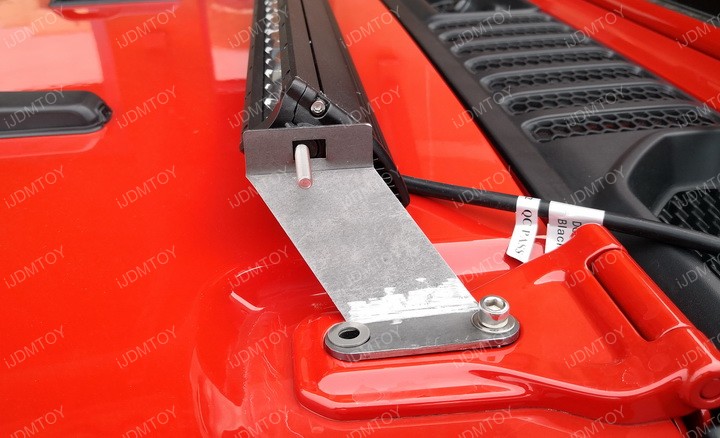 Step 4: Fully secure the LED light bar using the remaining hardware. Wire the LED light bar using the relay wiring harness with on/off switch.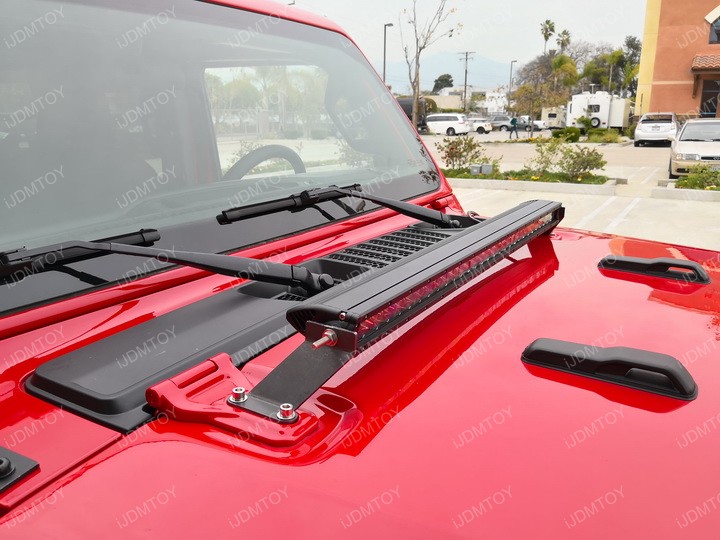 Step 5: Test the LED light bar to make sure it fully lights up. Once you've confirmed functionality, you may now enjoy your Jeep Wrangler JL's brand new hood mounted 30" LED light bar!
Find this and more offroad truck LED lighting today!