This is a tutorial that will show you how to install the lower bumper Jeep mini LED lightbars on the 2018-up Jeep Wrangler JL (70-272). This rear side LED kit is ideal for beginning your custom work on your Wrangler to make it truly yours. Giving a bolder tail end look, these mini LED bars also boost your lighting output to use as a powerful search light, reverse light, etc. Please note that the dual LED light bars will not fit the 2007-2017 Jeep Wrangler JK models.
Step 1: From underneath your rear lower bumper, use a socket wrench to remove the lower screw (on both sides) pointed at by the red arrow below.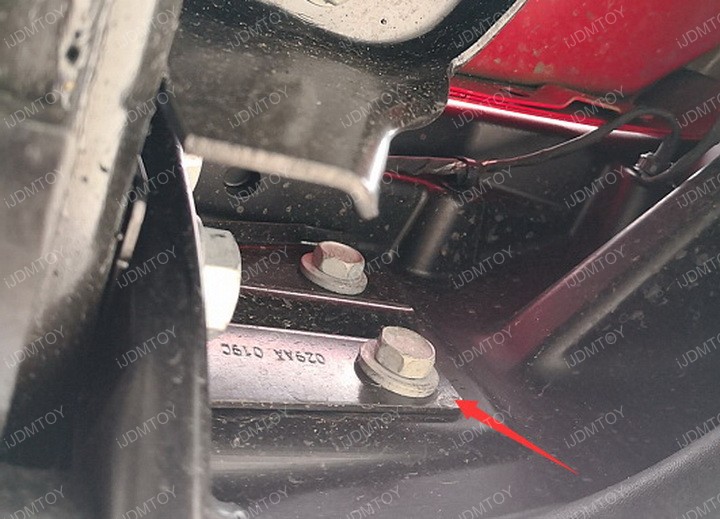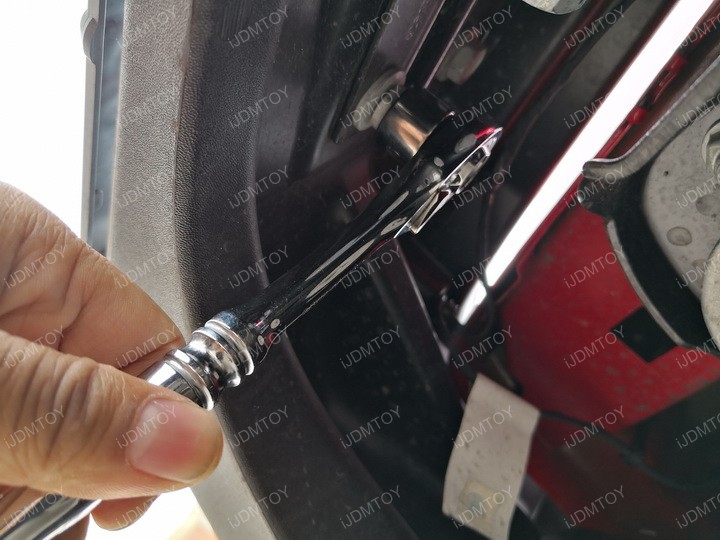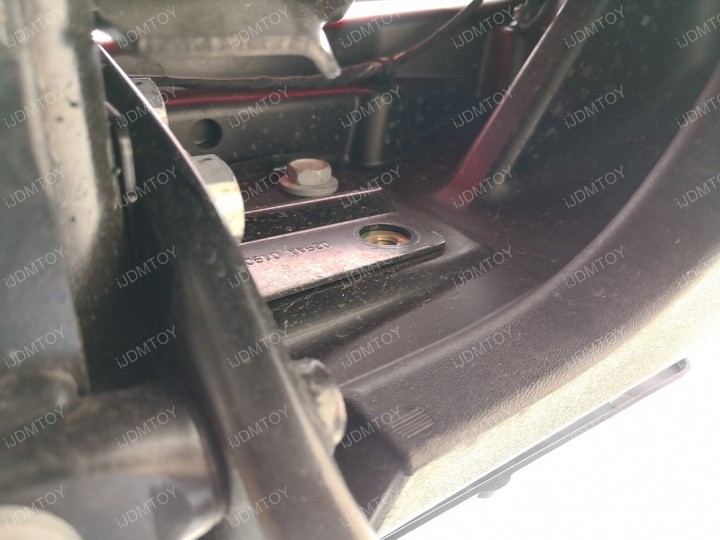 Step 2: Screw in the exclusively designed L-shaped light bar mounting brackets. Make sure the shorter legs point away from your Jeep Wrangler.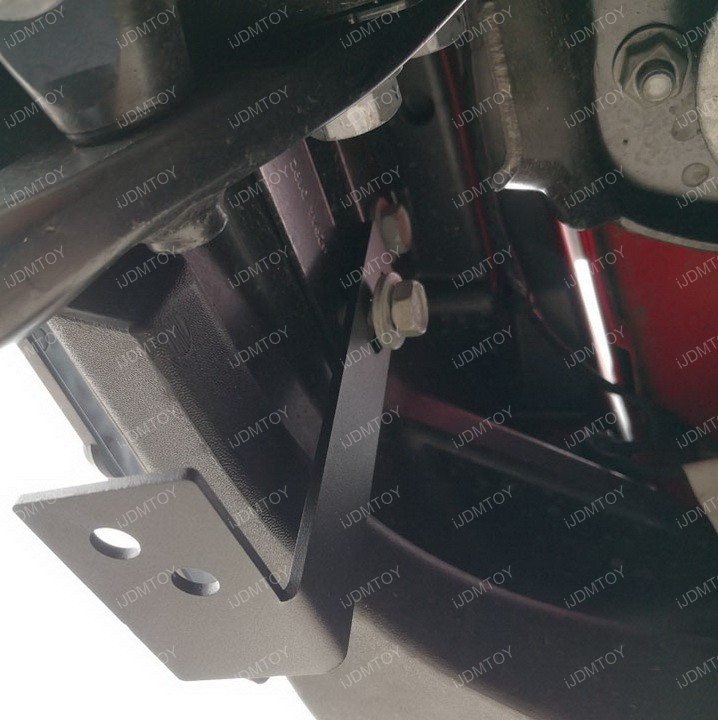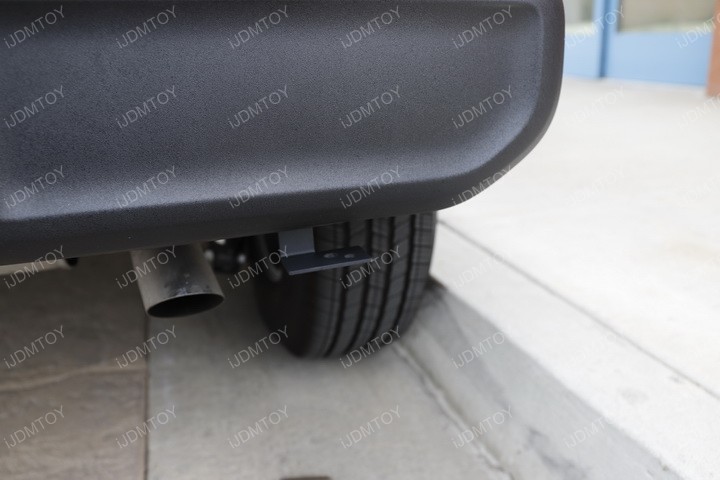 Step 3: Bolt the long U-shaped metal mounting brackets onto the L-shaped brackets. Fasten the mini LED light bars inside the long U-shaped mounting brackets.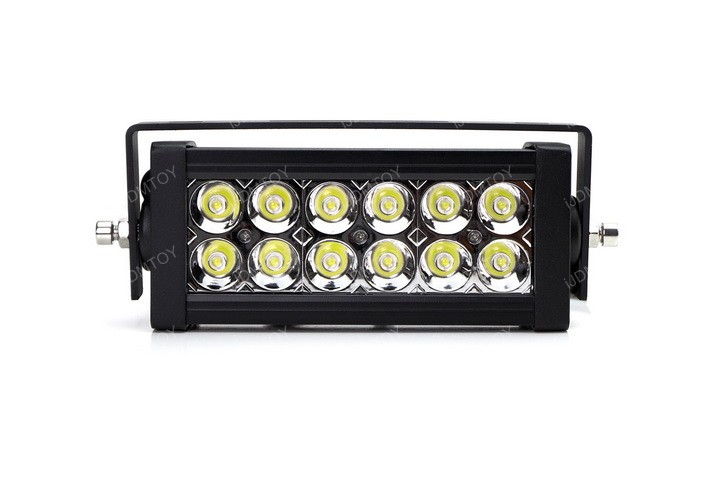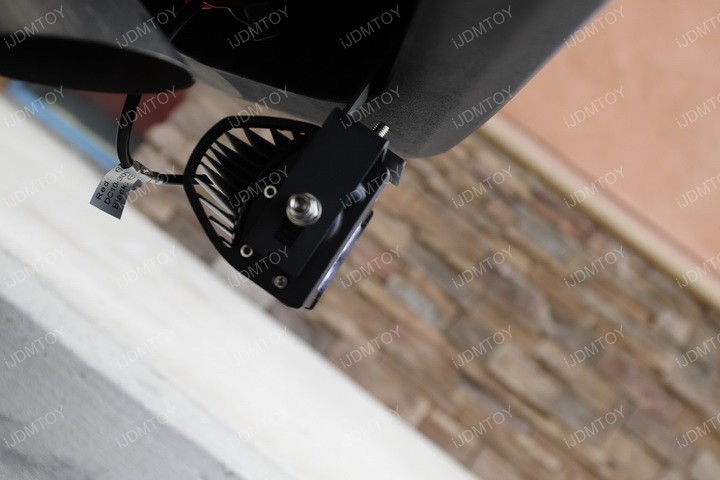 Step 4: Use the included relay wiring harness to wire the pair of LED light bars. Test them to make sure each LED light unit fully functions.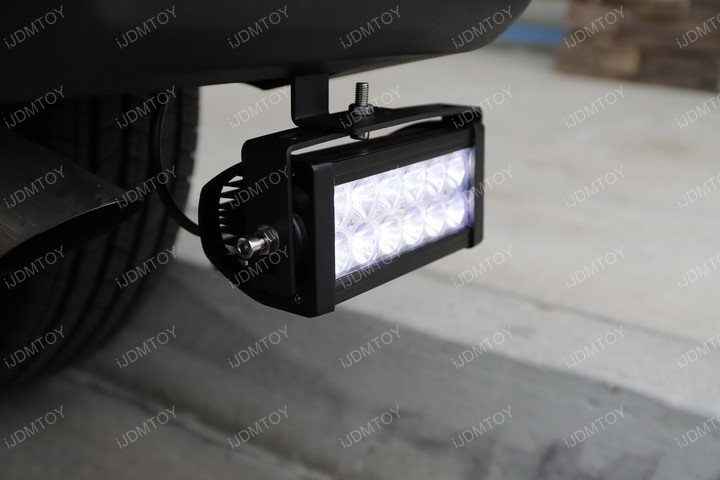 Enjoy your Jeep Wrangler JL's brand new set of lower rear bumper mini LED light bars! Find this and more offroad truck LED lighting today!