This is a tutorial that will show you how to install the exact fit full LED halo ring DRL/parking/fog lamps assembly (70-835) on the following MINI models:
2014/2015-up MINI F55 5-Door & F56 3-Door Hatchback/Convertible
2016-up MINI F54 Clubman
Use this multifunctional LED fog light assembly to upgrade your standard halogen lamps to a full LED lamp set that shines in a vibrant xenon white.
Step 1: Remove the plastic cap and screw on the wheel well liner to reveal your OEM fog light assembly.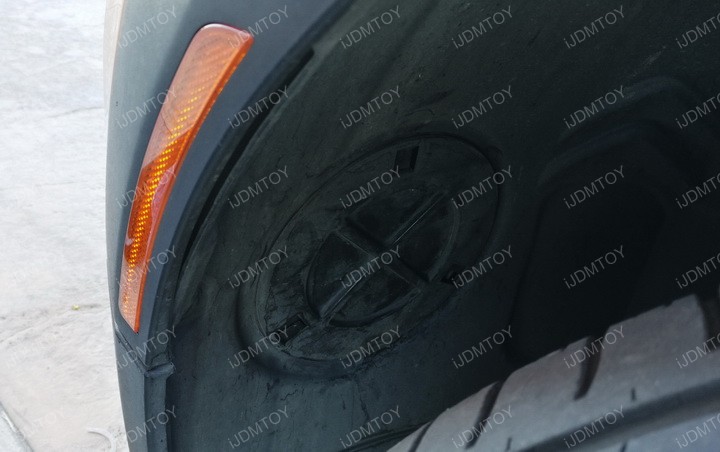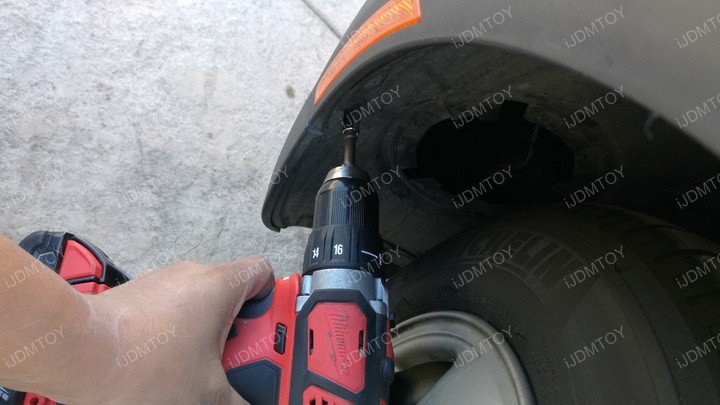 You will have to remove the water reservoir to get to the stock passenger side fog light.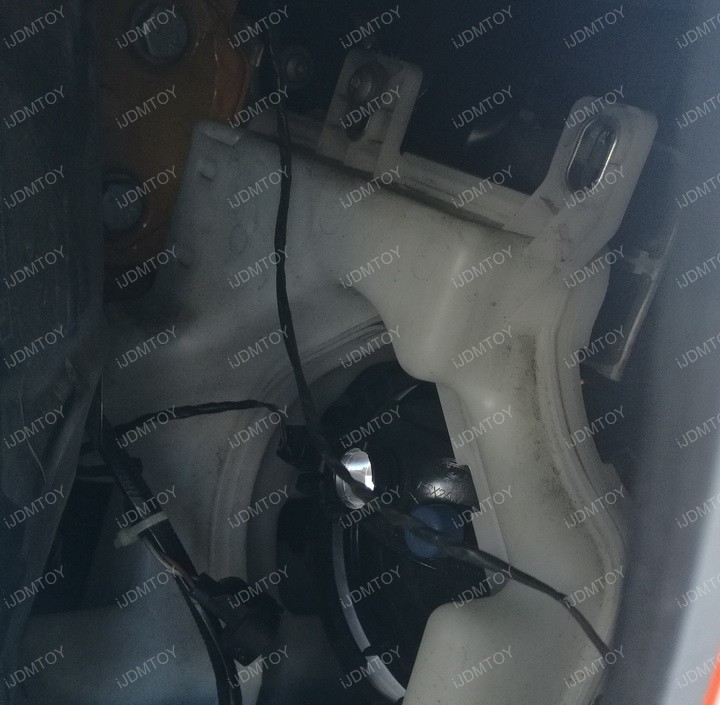 Step 2: Unplug the connectors from the OEM fog light assembly and unbolt the screws from its mounting bracket.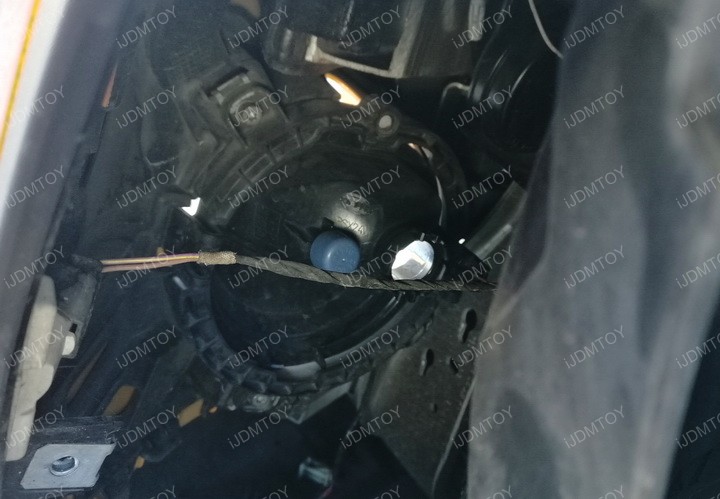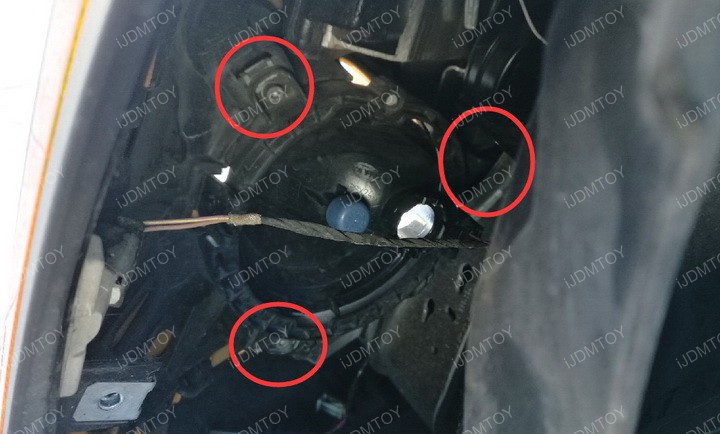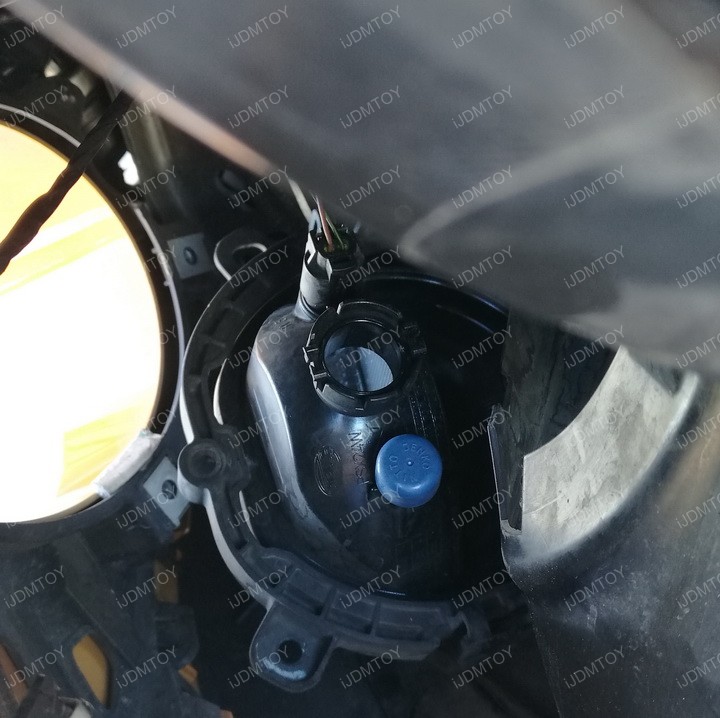 Separate the fog light housing from the mounting bracket. Keep these circular fog light brackets; this LED DRL/parking/fog lamp kit only replaces your stock fog lamp assembly.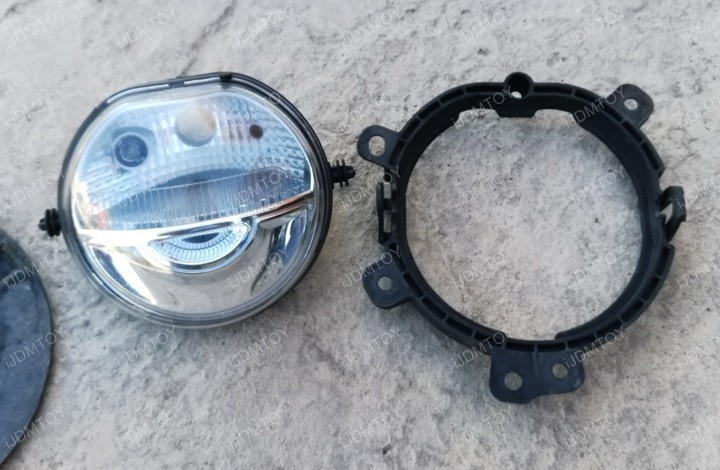 Step 3: Bolt the mounting bracket onto the new LED fog light assembly.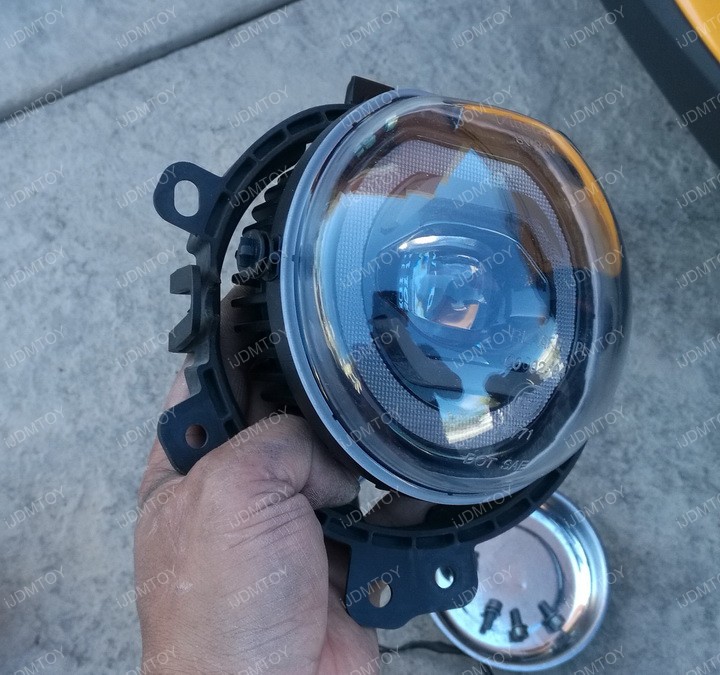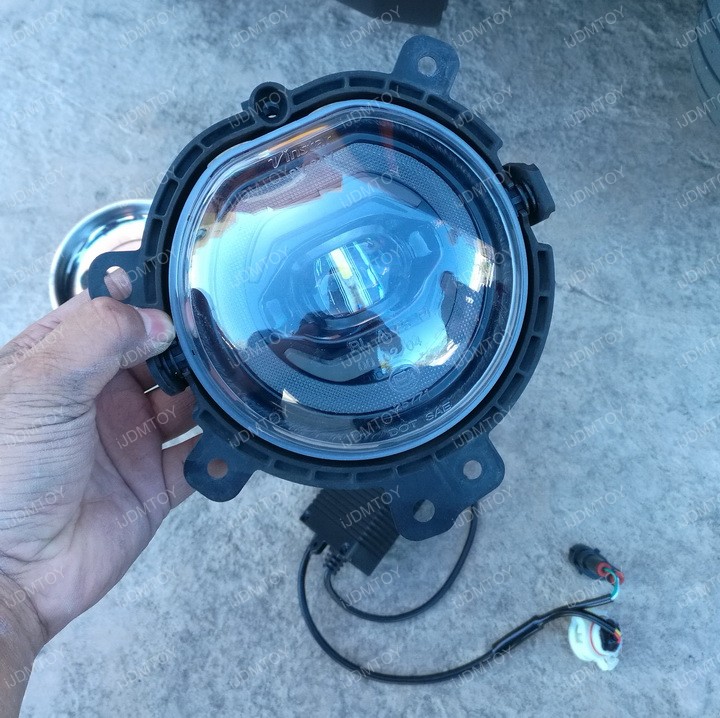 Step 4: Connect the DRL module to the LED fog light assembly and the mounted resistor to the DRL module's resistor connector. If you are replacing OEM parts 63-17-7-298-331 and 63-17-7-298-332, plug your stock harnesses into the DRL module sockets as if you are installing stock fog lamps.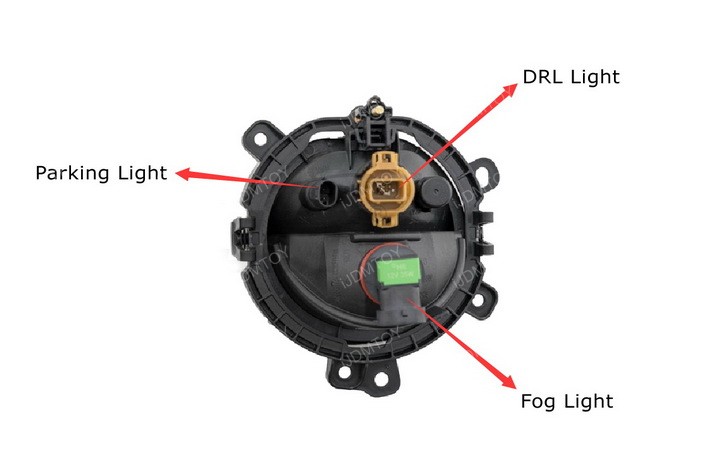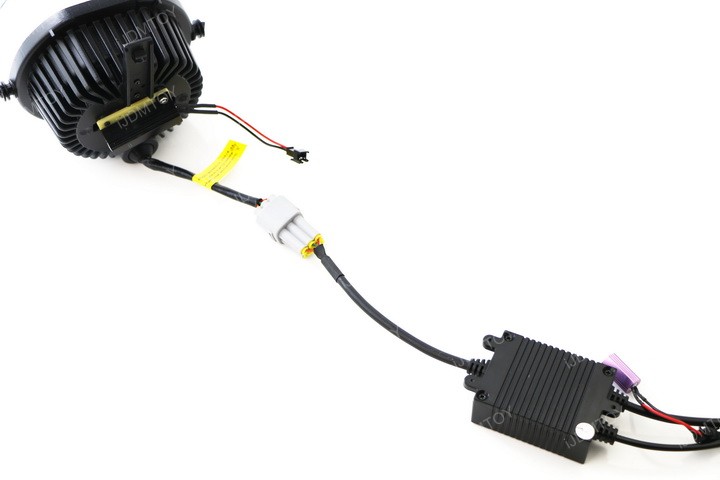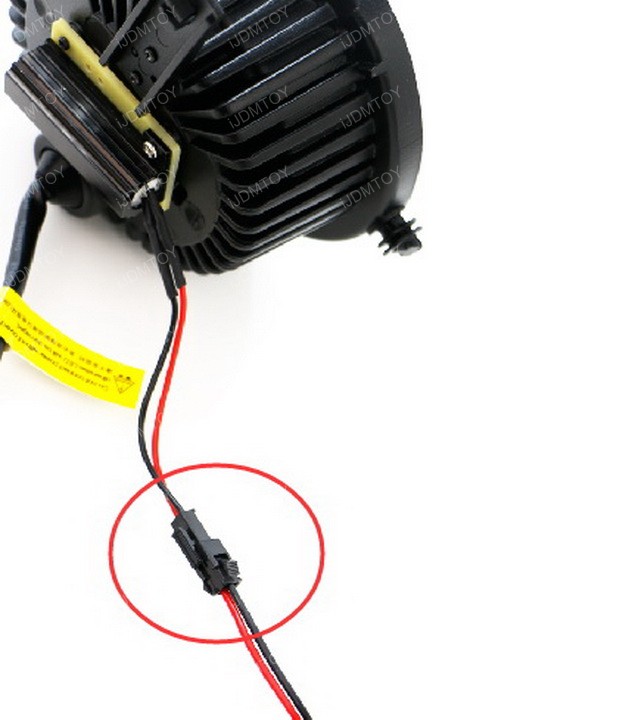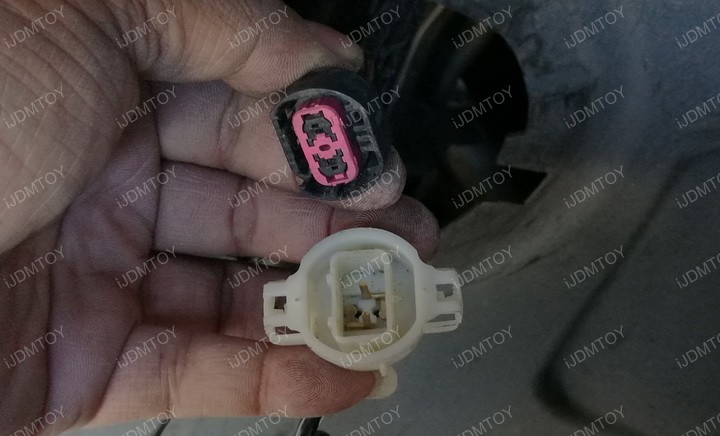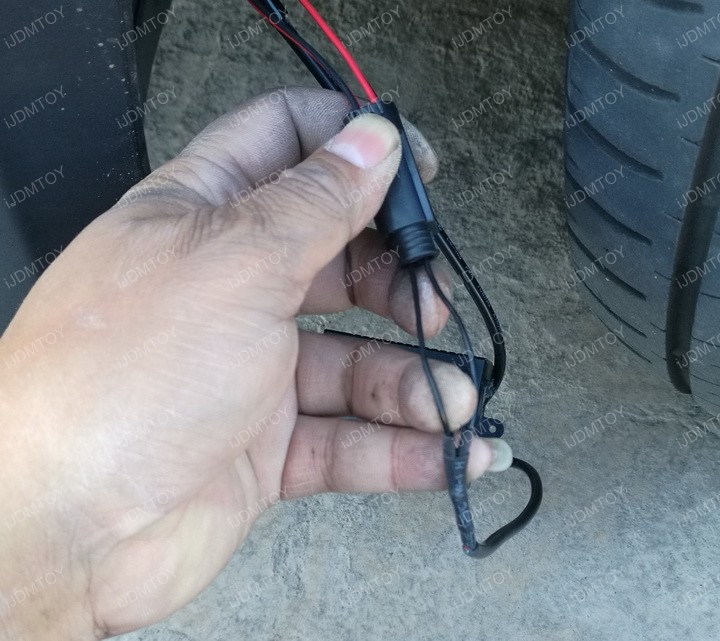 If you are replacing a fogless lamp, use the included adapter wiring set if you want to enable the fog light function. Wrap the unused socket with electrical tape. The parking and fog lamps will shine at the same time. Plug the socket adapters into your parking light harness. Plug in your daytime running light harness into the LED DRL socket. These pictures apply if you are replacing OEM parts 63-17-7-329-169 and 63-17-7-298-333.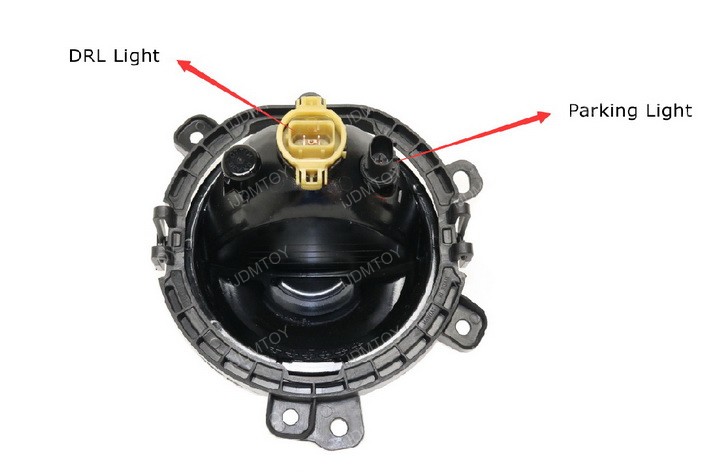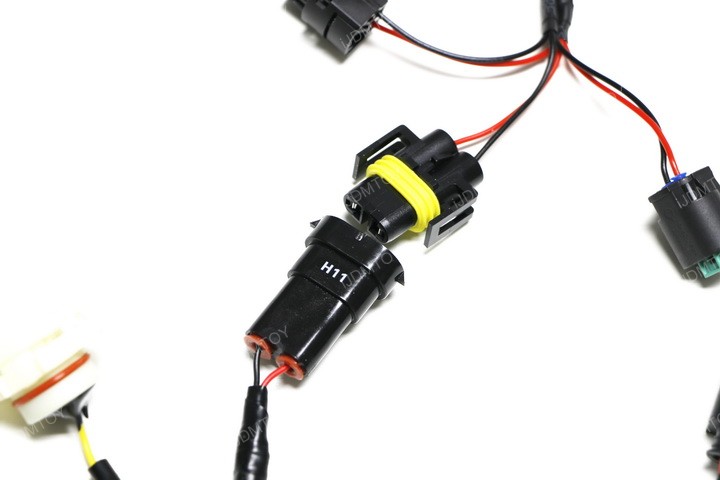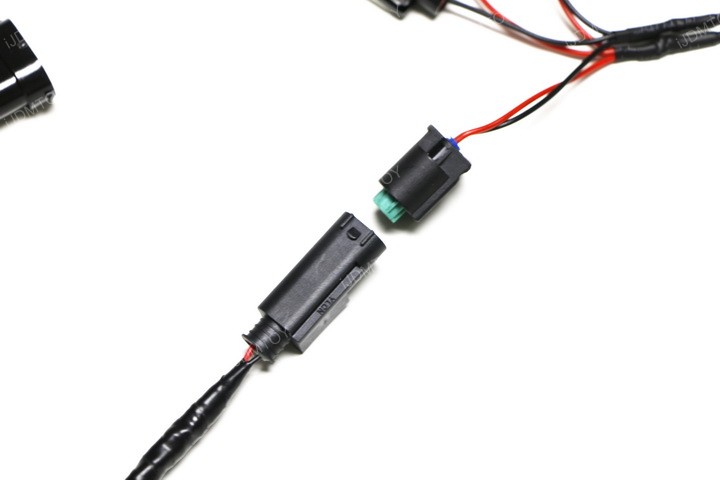 Plug the adapter into your parking light harness.
Step 5: Test the LED assembly to make sure they light up properly. Once you have, put the screws and caps back onto your wheel well liners to finish. You may now enjoy your LED halo ring DRL/parking/foglamps!
Find this and more OEM fit LED daytime running lamps today!